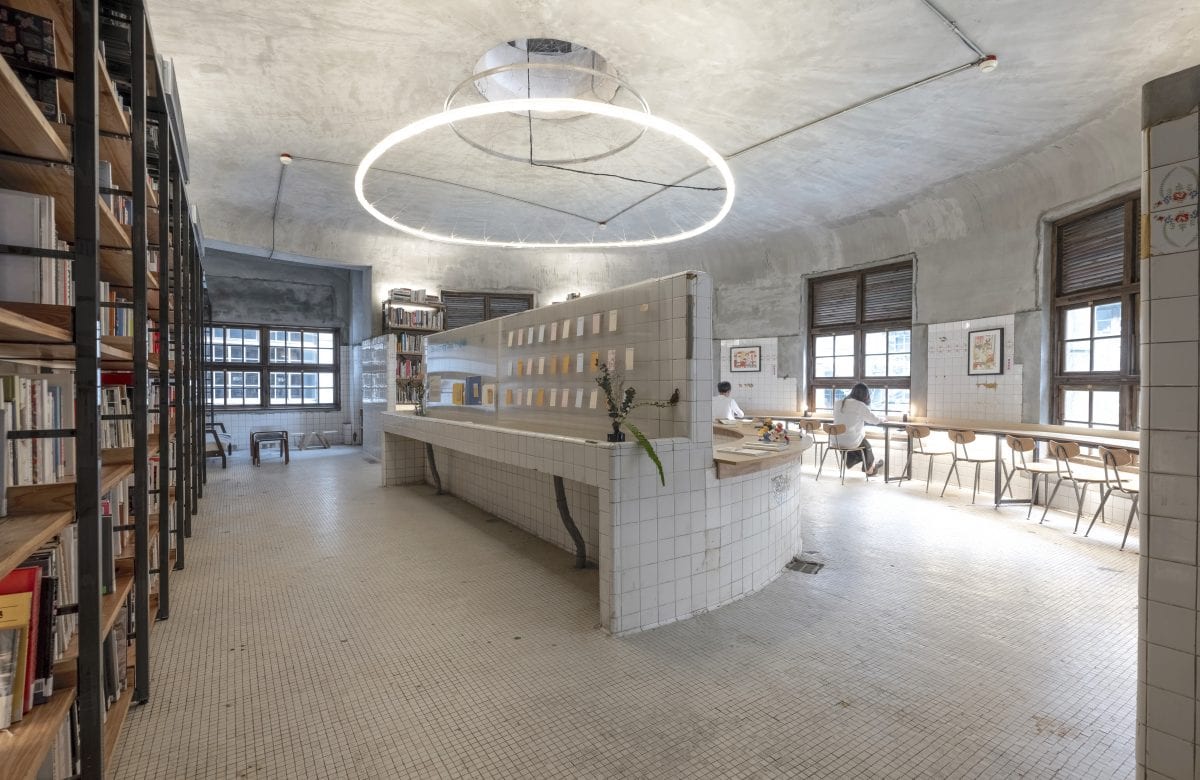 Designed by JC Architecture, the project embraces heritage while creating spaces to nurture learning and relaxation
In central Taipei, Taiwan, an 83-year-old bathhouse which once formed part of a tobacco factory has been transformed by local practice JC Architecture into a 212 sq m library and cultural space.
Named Not Just Library, the project adds to the existing array of cultural venues – including the Taiwan Design Museum – that occupy the former factory complex, now known as The Songshan Cultural and Creative Park.
The original wall and floor tiles of the bathhouse, as well as features including a semicircular bath – which was once used by factory employees – have been retained, creating an interplay between the space's history and its new use.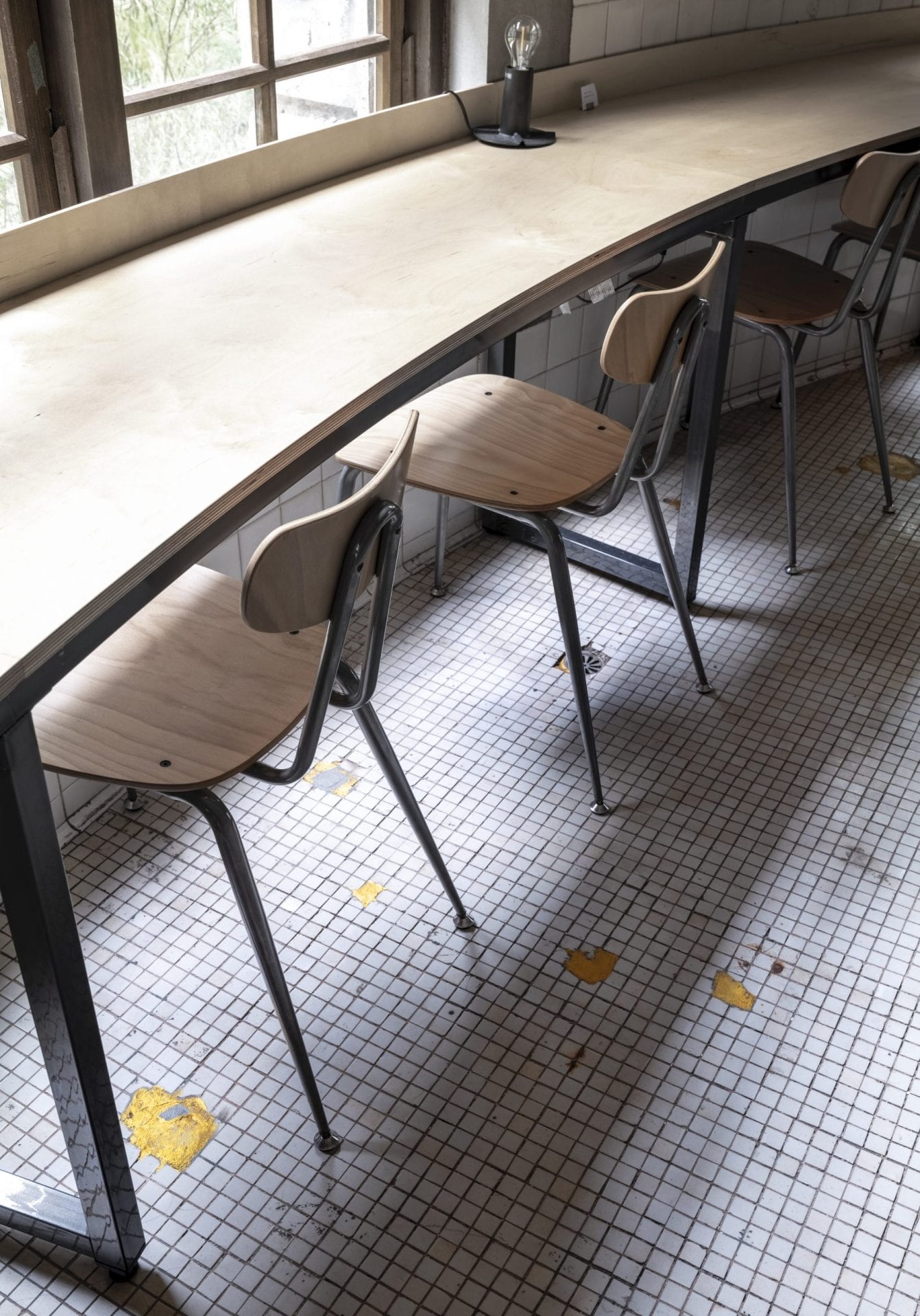 The tiles have been repaired and decorated with golden details in order to, in the architect's words, "present the beauty of wabi-sabi" – a notion in traditional Japanese aesthetics celebrating imperfection.
The approach adopted here is to "respect the imperfections and architectural limitations of historic buildings without adding more steel bars and screws", explains JC Architecture, which also has offices in New York and Madrid.
Above the original bath structure, which is now used to display books and called a "book pool", the architect has created a suspended circular light feature made of woven steel cable. Desks and bookshelves have also been added to the space.
Elsewhere, a sunken reading space – made of birch plywood with in-built shelving and free-standing tables – is designed as a "book bath" in which visitors can be "immersed in knowledge".
The library is also intended to act as a cultural venue for events and meetings. In the practice's words, the project "transforms the concept of an original bathhouse into an experimental showcase of literature".
A 224 sq m space outside the library was also transformed by Taipei-based Motif Planning & Design Consultants into a peaceful, verdant garden for reading and socialising.
All photographs except last image by Kuo Min Lee. Final photograph by Motif Planning & Design Consultants