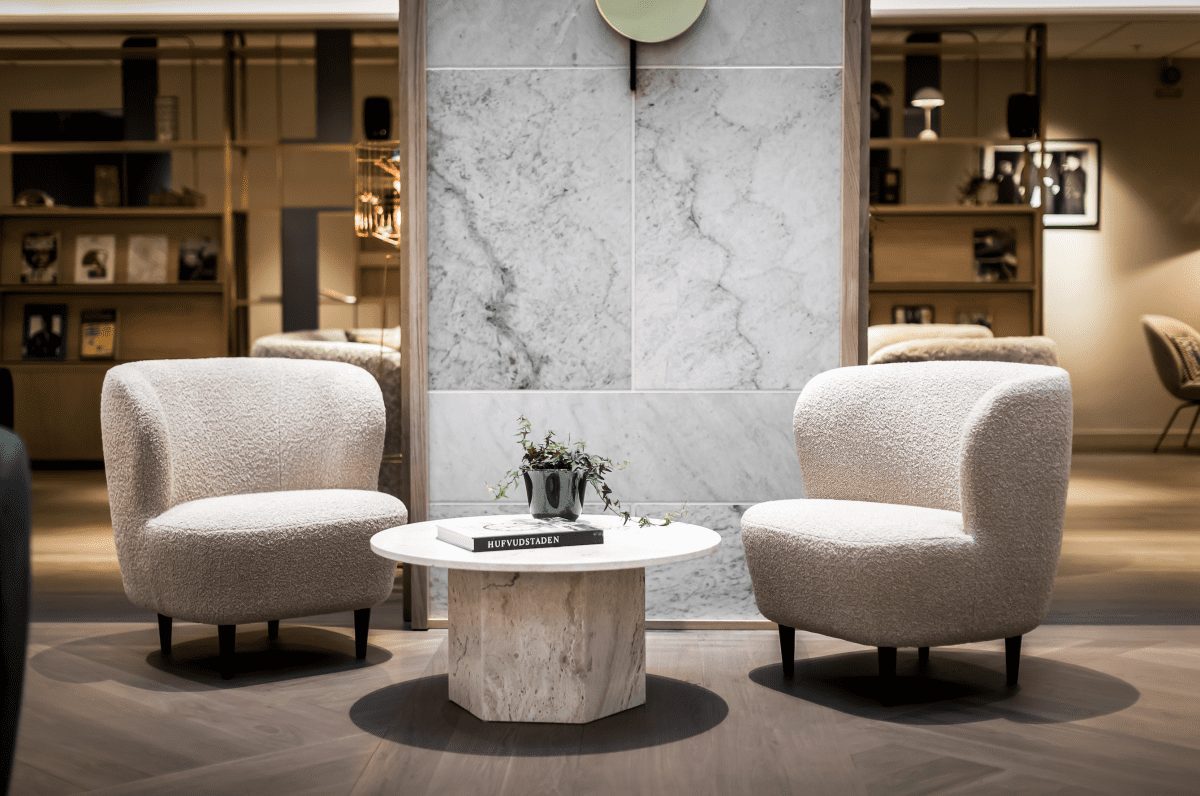 Designed with Gubi and Stylt Trampoli, Cecil Coworking will accommodate 300 members in Stockholm's Bibliotekstan
Located in Stockholm's picturesque Bibliotekstan, Cecil Coworking – which belongs to the Hufvudstaden property portfolio – is the city's latest sophisticated shared workspace.
Taking its name from a renowned restaurant and nightclub of the same name, Cecil was initially inaugurated back in 1917 at Biblioteksgatan 5. Once an enduringly popular haunt of the city's creative community, the restaurant's elegant interior and atmosphere set the stage for an intimate dining experience in the heart of Stockholm.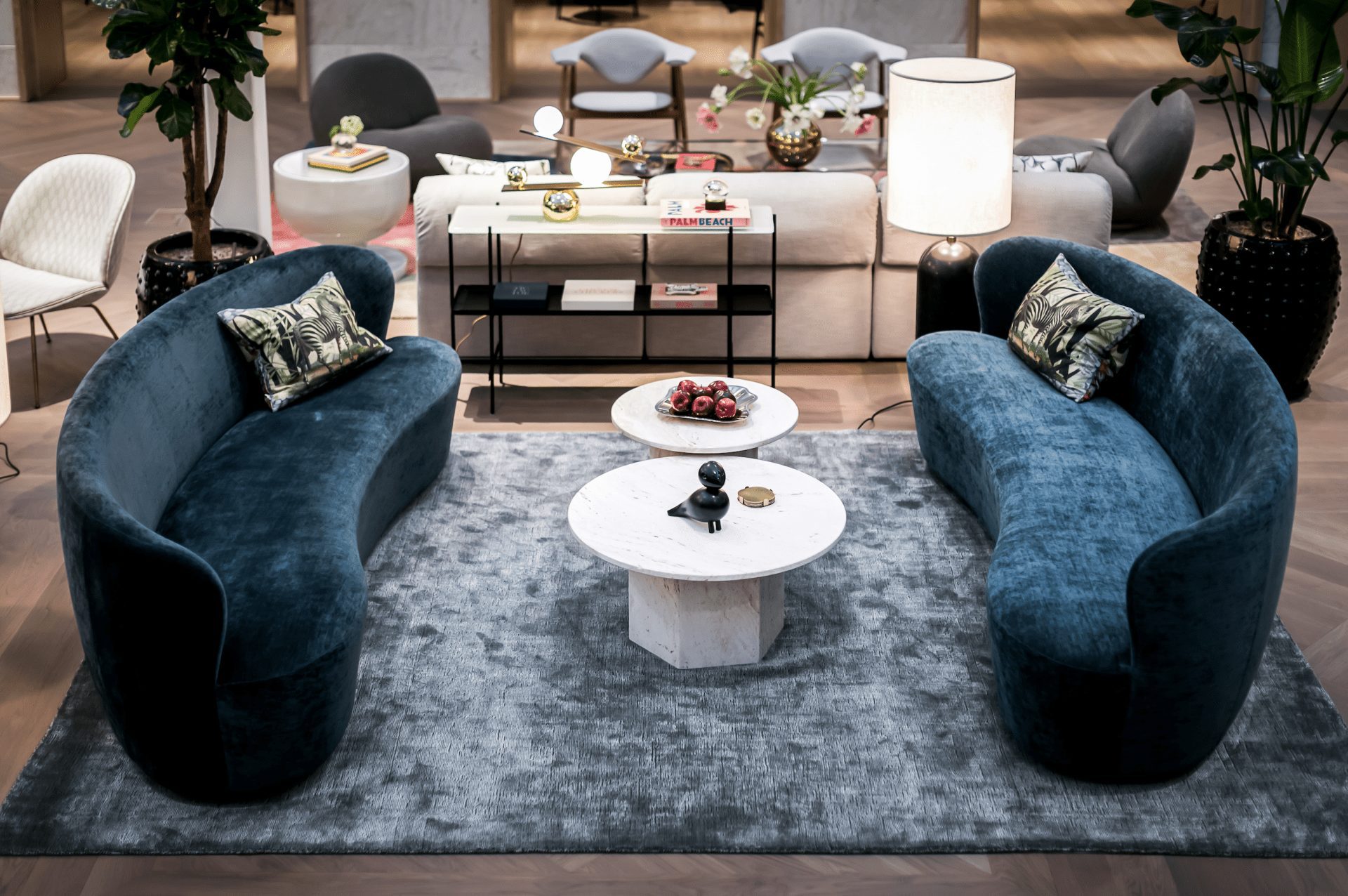 It is this ambience the owners of both the original Cecil and its namesake hope to revive. Built in 1984, the property – which is nestled at the corner of Smålandsgatan and Norrlandsgatan – has undergone a complete refurbishment. Cecil Coworking can now be found on the first and second floors.
"We have created a space that combines open and private areas, so that our members can decide what is best for them – it is this flexibility that will define the new way of working," says Frida Wijkström, Head of Cecil Coworking. "We added a glass ceiling to the inner courtyard to create a space filled with green plants and natural light, that welcomes members to their 'home away from home' in central Stockholm."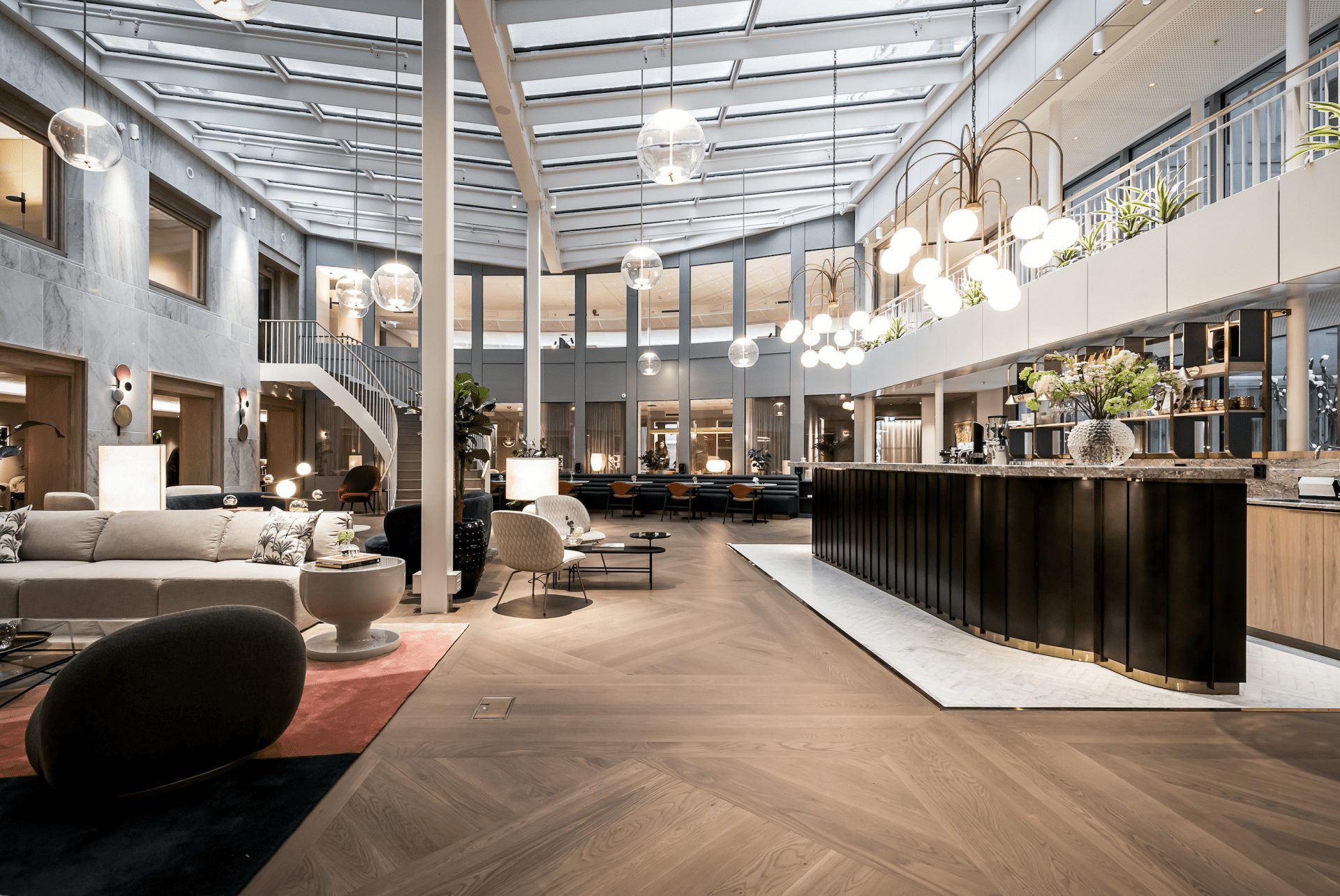 Taking its interior design cues from an old postcard depicting the opulent art deco interior of the original Cecil, the 3,200 sq metre space, devised by Gothenburg-based studio Stylt Trampoli and Gubi, will accommodate 300 members. The 1930s was the height of the decorative art style, often characterised by precise and boldly delineated geometric shapes and strong colours.
Decorative pieces, such as Gubi's Beetle Lounge chairs upholstered in Pierre Frey's Palmette fabric, as well as the 5321 Table Lamps, carry strong Art Deco references. Together with other statement contemporary pieces like Space Copenhagen's Gravity XL lamps and GamFratesi's Epic tables, the atmosphere and interior feel more like an inviting boutique hotel than traditional coworking space.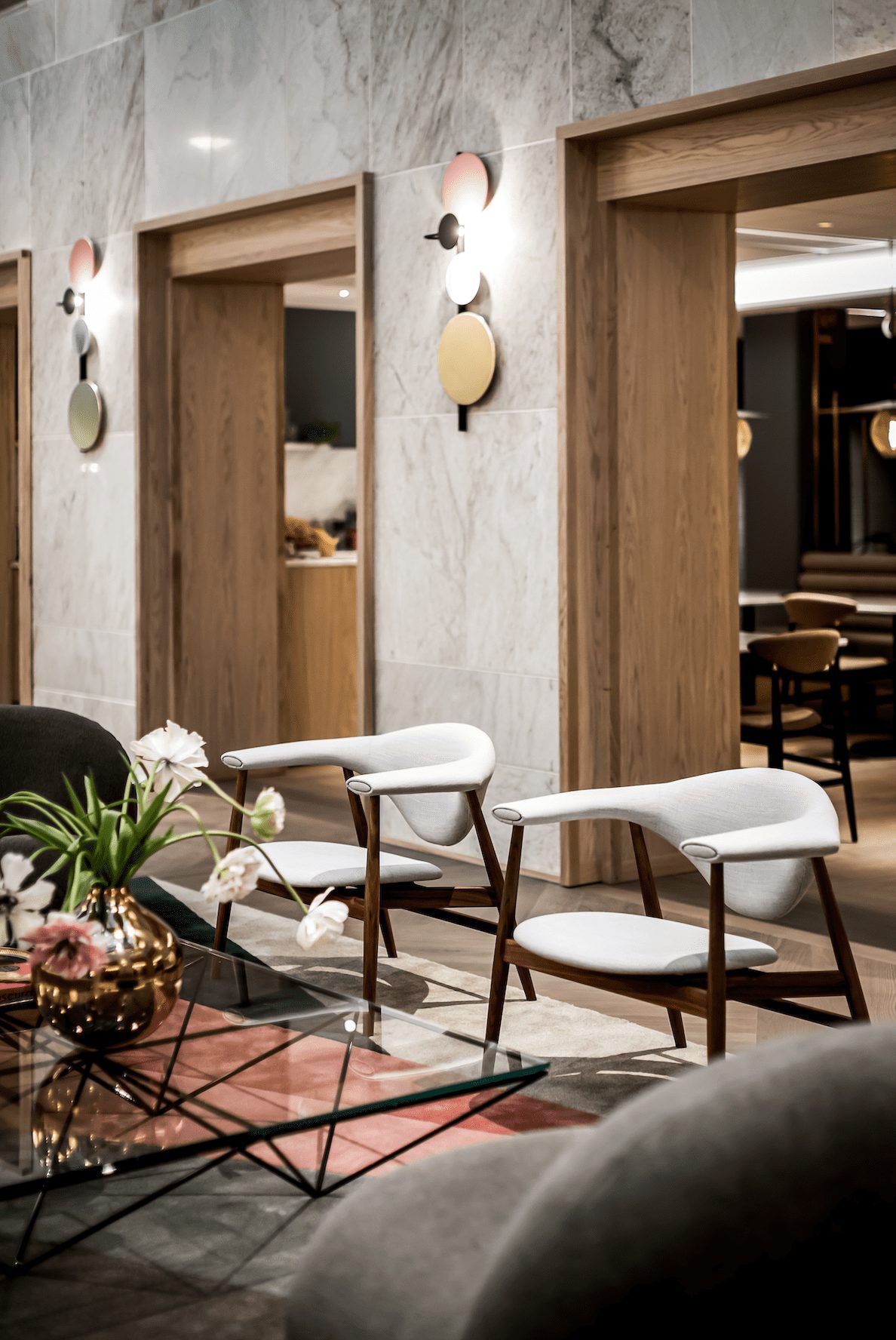 The material palette sets the tone for the textural richness of the interiors. The travertine of the Epic tables is vibrant and luxurious, while also being durable enough to withstand the rigours of day-to-day use. Meanwhile, marble accents add a luxurious touch and beautifully complement the light bouclé fabric used throughout. Whether colour, material or furniture – the relationships between every element has been closely considered to create a unique design concept.
"We wanted to reference Cecil's rich history, and the versatility, breadth and depth of the Gubi collection offered a treasure chest of pieces spanning different periods that couldn't have been more perfect for this project," said Niklas Jernström, Head of Nordics for Gubi, who helped to shape the interior design scheme. "We have several pieces that celebrate Cecil's past, juxtaposed with pieces from our contemporary designers to create a vibrant scheme that uses more than 75 different items from across the collection."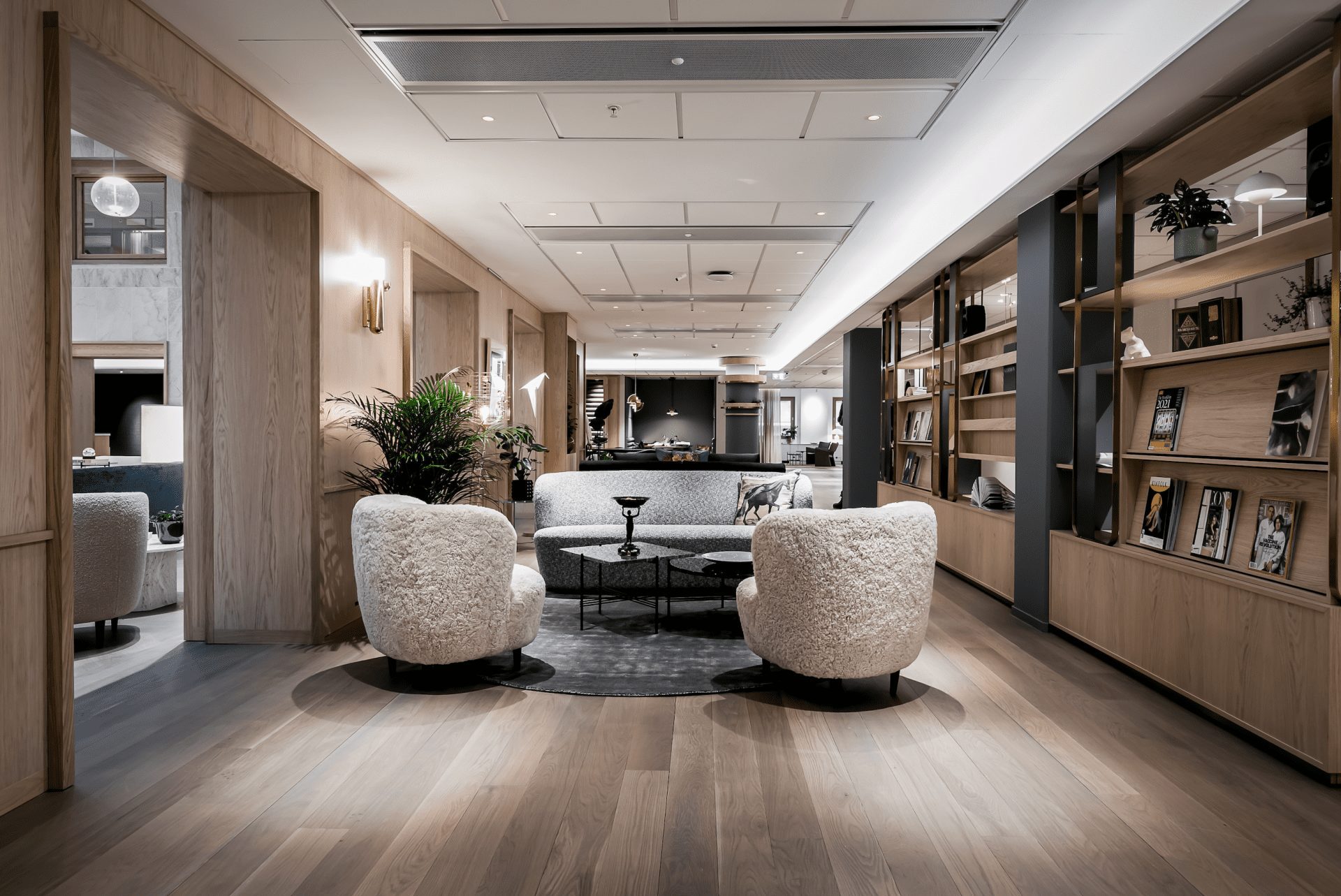 The result is a fresh and inspiring space where creatives can mix and mingle across industries and disciplines, from finance, media, and investment banking to IT and beyond. A careful blend of work environments, from offices and hot-desking zones for focused work to café and bar spaces for more informal and collaborative activities, allow for spontaneous new connections and bring life and energy to work – all within a convivial atmosphere.
"We wanted to create a space full of personality and warmth – a place where it is easy to be creative but also to find a space for quiet concentration," said Wijkström. "We want members and their guests to feel like they are stepping inside a good friend's house – where they know they will meet other interesting people and make meaningful connections. Gubi's collection has been crucial in creating this special and distinctive atmosphere."
Images courtesy of Cecil Coworking and Gubi