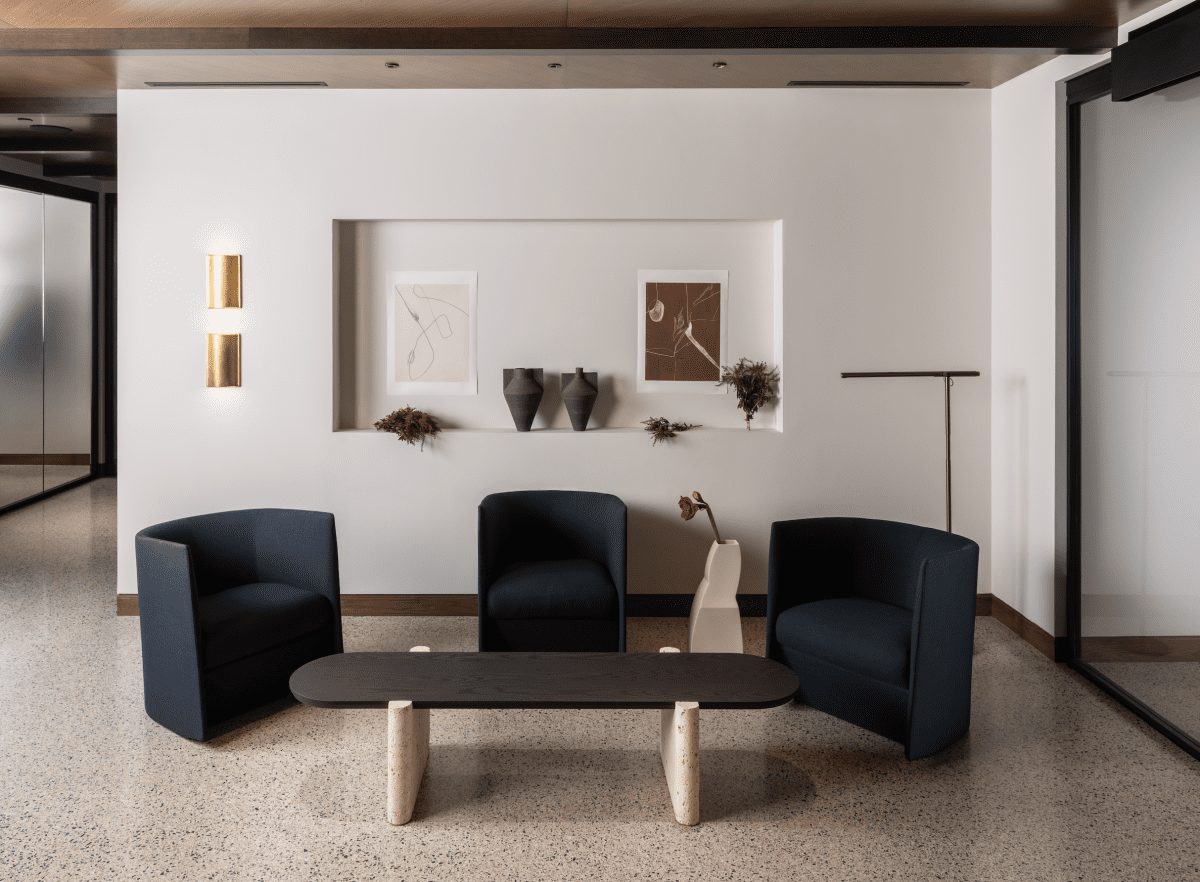 The HQ was inspired by the Austrian architect Hans Hollein's Mobile Office concept
Vancouver-based design studio and creative consultancy Ste. Marie has completed work on the headquarters of the real estate developers Onni Group.
The Onni HQ, in Downtown Vancouver, was designed with flexibility in mind. There are sections for socialisation and collaboration, as well as for solitary concentration.
In this, Ste. Marie was inspired by the Austrian postmodernist architect Hans Hollein's 1969 concept of the 'Mobile Office', an inflatable, portable unit that could be set up and placed everywhere. Hollein's concept pre-empted the idea of the laptop, where work is tethered to a device rather than a single local.
Ste. Marie's design for the HQ envisages the office as a place of movement, with continuous flow between spaces. There are common areas, including a reading room and a cafeteria, and break-out spaces for idea-generating meetings. "Concept, design and materiality," says the practice of their approach, "come together to create a language spoken through movement and interaction."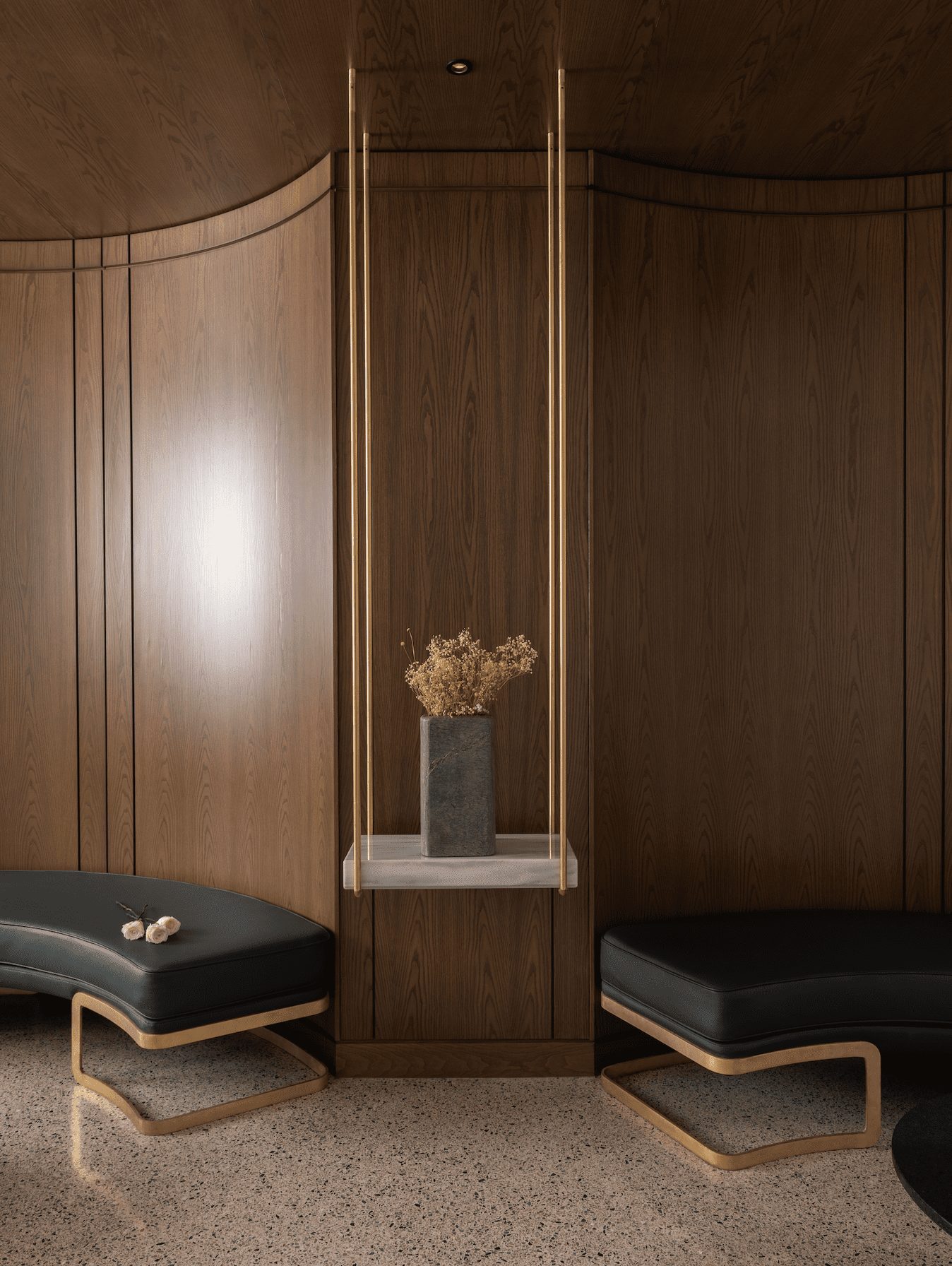 The aesthetic of the headquarters leans towards a warm palette, redolent of residential interiors as much as workplaces. There are wood veneer walls and cabinets, a marble-sheathed reception desk and a gracefully moulded sheet metal staircase.
Numerous curves – whether in seating units, the edges of tables or the framing of mirrors – conspires with the caramel palette to give the HQ an unmistakable hint of the 1970s.
Onni HQ is the latest in a steady stream of Ste. Marie projects in Vancouver that demonstrate a clear concept and tight visual unity. Other recent works include the Shaker-inspired interior of the Flourist mill and bakery, the meditative, mirrorless yoga studio Jaybird and the futurist Osaka Expo-inspired sushi bar Tora.
Images by Conrad Brown