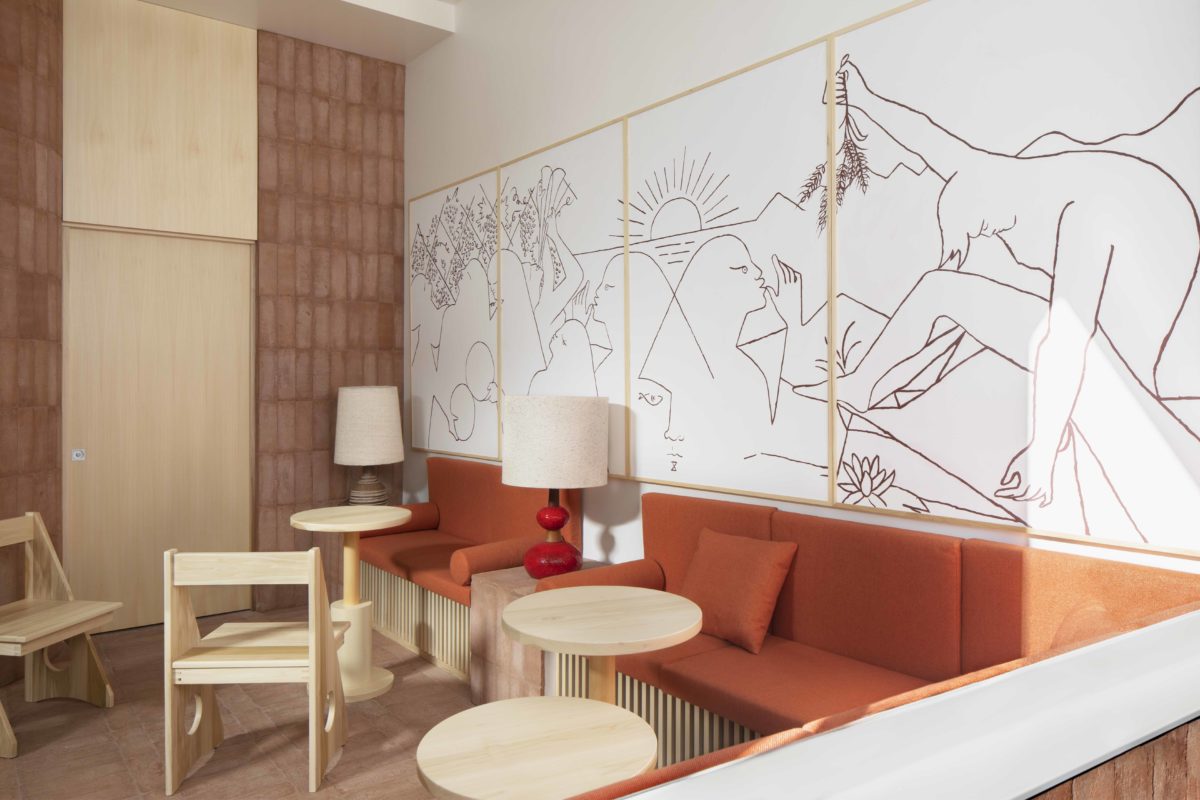 This bakery by designer and architect Hannes Peer is as finely crafted as the Nordic-style baked goods sold within – think terracotta tiles, bespoke timber furniture, and a one-of-a-kind mural
During lockdown, everyone seemingly had a friend who took up baking and social media was inundated with pictures of freshly baked loaves and sourdough starters. For former Latvian model Natalija Nikitina, her lockdown hobby has transformed into a career with the opening of Signor Lievito in Milan – a Nordic bakery designed by Hannes Peer that takes inspiration from Californian modernism and the Côte d'Azur.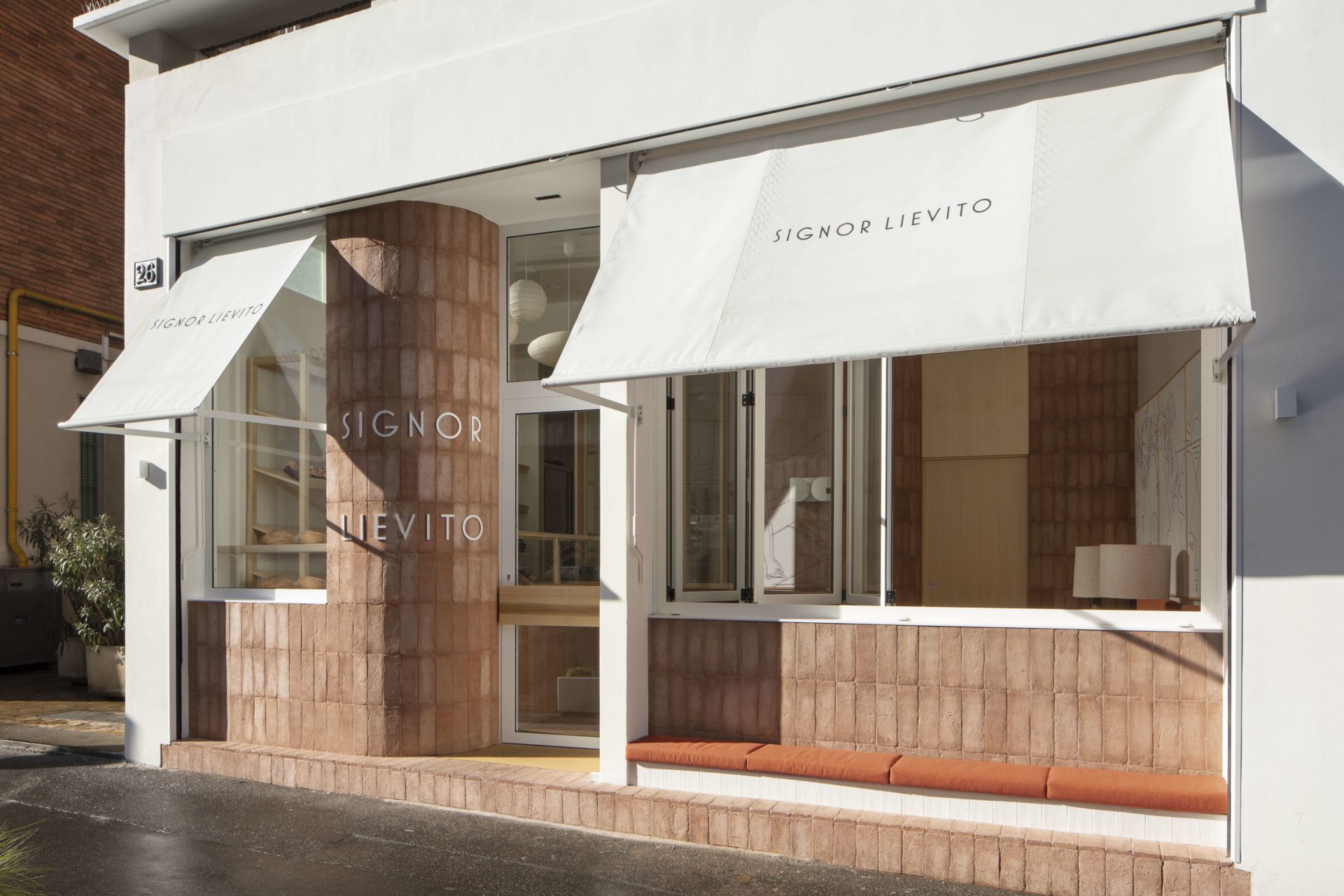 The name of the bakery pays tribute to the 120-year-old mother yeast Nikitina uses, which was gifted to her by the owner of an old bakery in her husband's hometown of San Giorgio a Cremano – and this dedication to using natural ingredients is at the heart of not only the Nordic-style baked goods but also the design and architecture.
"I wanted to use only natural, unaltered materials – like the cotto (bricks) and the natural birch wood – in the same way the client uses only natural, unmodified ingredients for her baking," says Peer of the material palette. "It's a pure expression of naturality."
Likewise, the furniture is just as carefully crafted as the baked goods sold within. Each piece is designed by Peer's studio and built by GC Furniture – think raw timber chairs and tables with chunky, geometric forms and a long banquette with a visually light slatted timber base and terracotta-coloured upholstery.
"Aesthetically, the furniture is 70s inspired but the construction is inspired by the work of French furniture designer and craftsman, Pierre Chapo," says Peer.
The use of bespoke furnishings was also essential in packing as much as possible into the cosy space. By integrating the larger furnishings into the architecture, Peer has succeeded in fitting a kitchen and prep area, display and sales counter, a bar, open workshop, and lounge area into the footprint. The furnishings are complemented by Foglio wall sconces by Castiglioni for Flos and two mid-century French ceramic abat-jour lamps.
The mural that adorns the walls above the banquette is also designed and executed by Peer. "It's inspired by the Côte d'Azur and is my personal homage to the murals of Jacques Cousteau in his villa," he explains. The evocative linework depicts a gathering of people at the seaside sharing bread and wine as the sun sets, a joyous expression of the convivial atmosphere that drove Nikitina's decision to open Signor Lievito.
"I wake up every morning before dawn to turn on the ovens and prepare all the dough," she says. "But it was the contact with people that convinced me to enter this adventure." And, in doing so, she and Peer have reimagined a corner of Milan as a tiny slice of California.
Images by Helenio Barbetta
Enjoyed this article? Read more: Apricity is the perfect spot for a business lunch in the capital