Celebrating conscious cooking and sustainable design, Apricity's build and furniture have all been created in keeping with the concept of the circular economy
Apricity, a new sustainability focused restaurant, has opened in Duke Street in the heart of Mayfair. The space is the brainchild of award-winning chef Chantelle Nicholson and restorative design specialists Object Space Place.
Lead designer David Chenery has worked with the structure and materials of the former retail unit, stripping back and re-purposing existing elements to create something familiar yet new, following the guiding principle that nothing new should be added unless strictly necessary.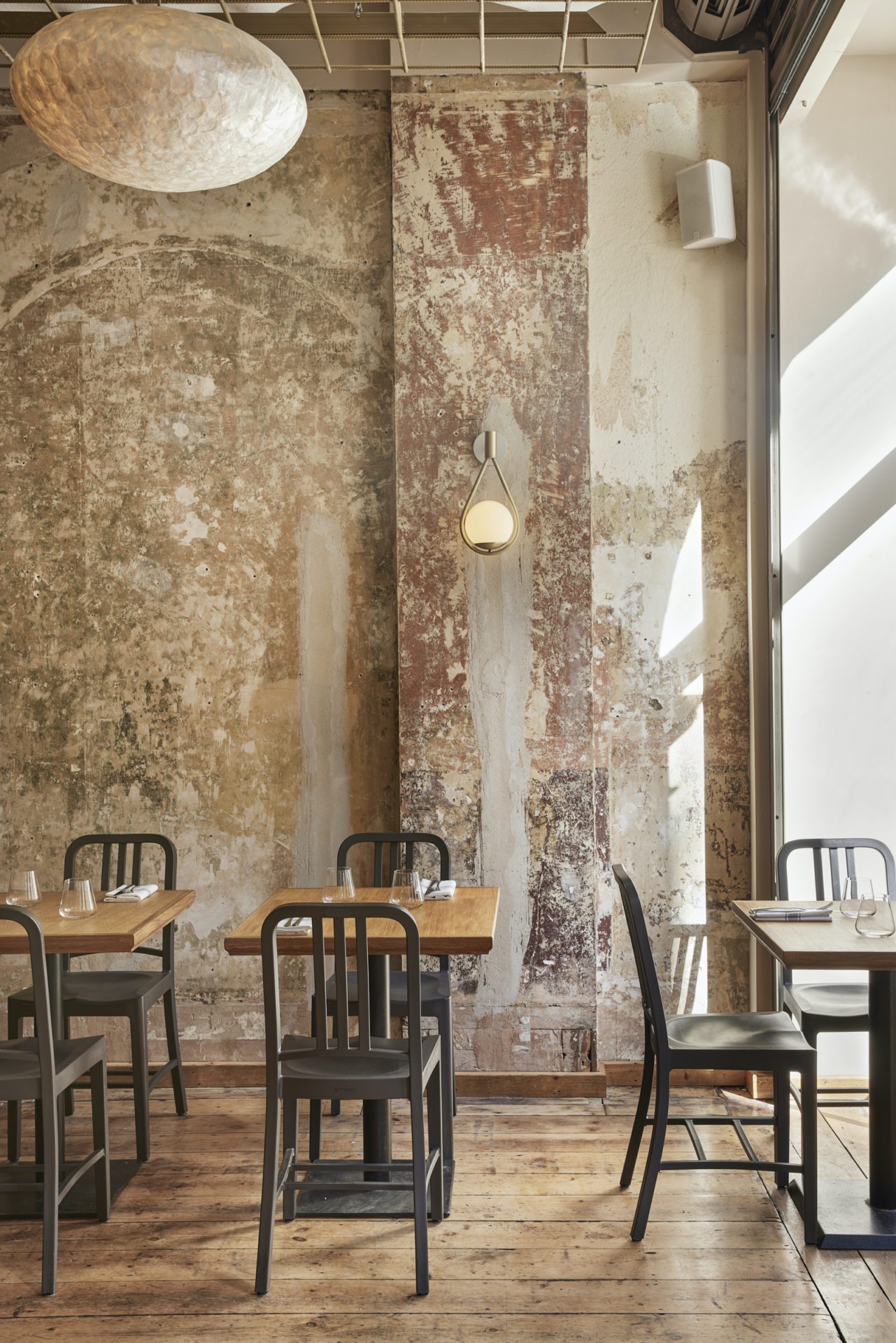 "We need to rethink how we make and use products, materials and food," says Chenery. "Hospitality is the space where two of the biggest environmental impact systems (food and the built environment) meet, so it's important to demonstrate how a circular economy can be applied successfully here. It is also a highly visible industry that can act as a beacon for others."
Much of the timber used in the refurb was taken from other areas of the site, most notably in the restaurant's waste-timber wall, a beautiful Jenga-like geometric design, where wood from the original staircase has been recycled into cladding. The restaurant's floorboards have been stripped back and left unstained, revealing their natural, organic aesthetic.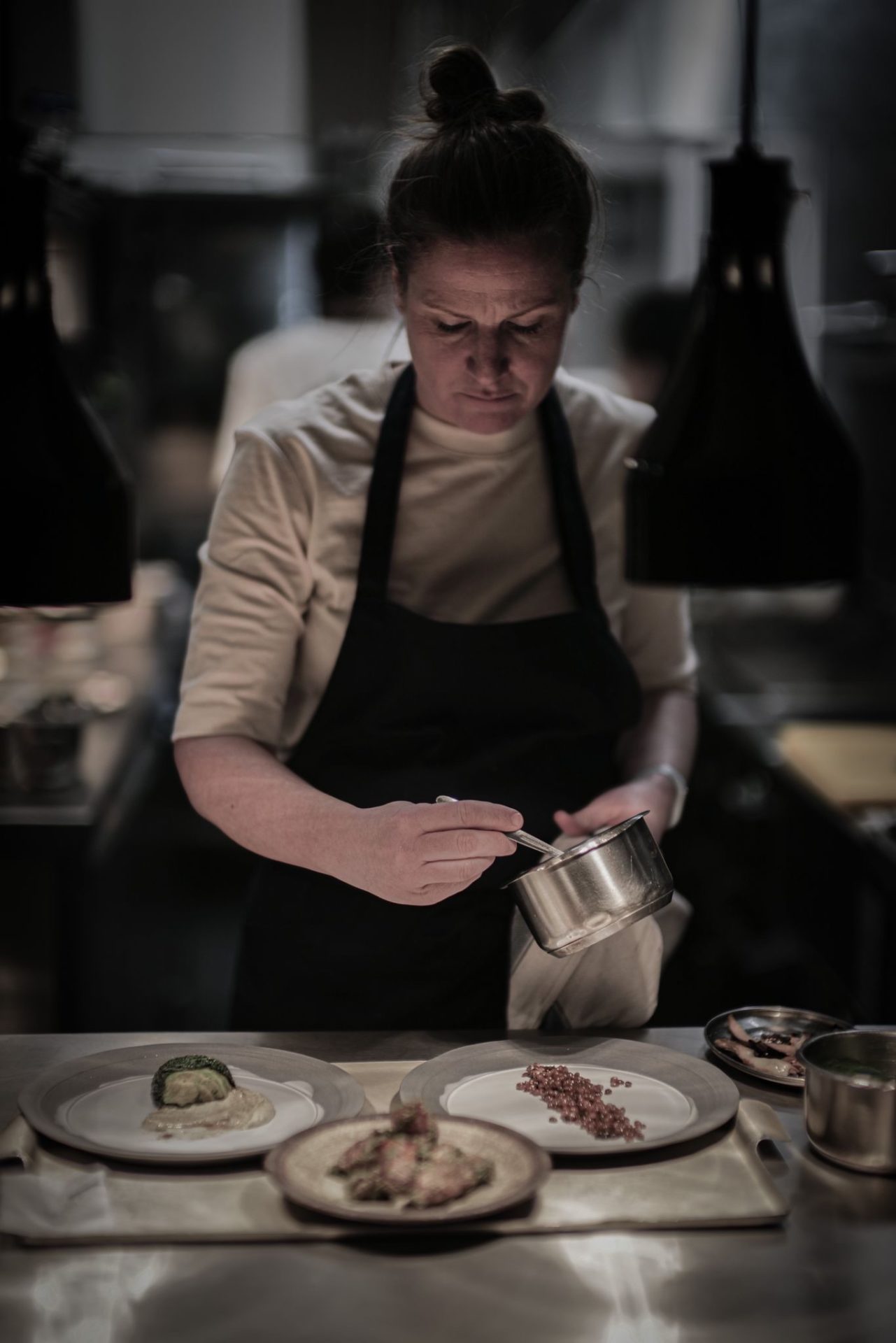 "The challenges came from the fact we were asking the team to do things with a different focus, to shift their thinking away from being uncompromising about something being 'the best' to being uncompromising about avoiding waste and reusing 'waste' materials," explains Chenery.
Elsewhere, Object Space Place were careful to source lighting and furniture that use innovative materials. Light pendants by Biohm are made with recycled coffee grounds and orange peel; and acoustic tiles come courtesy of Mogu who use mycelium, a material made from the root-like filaments of fungi as a key component.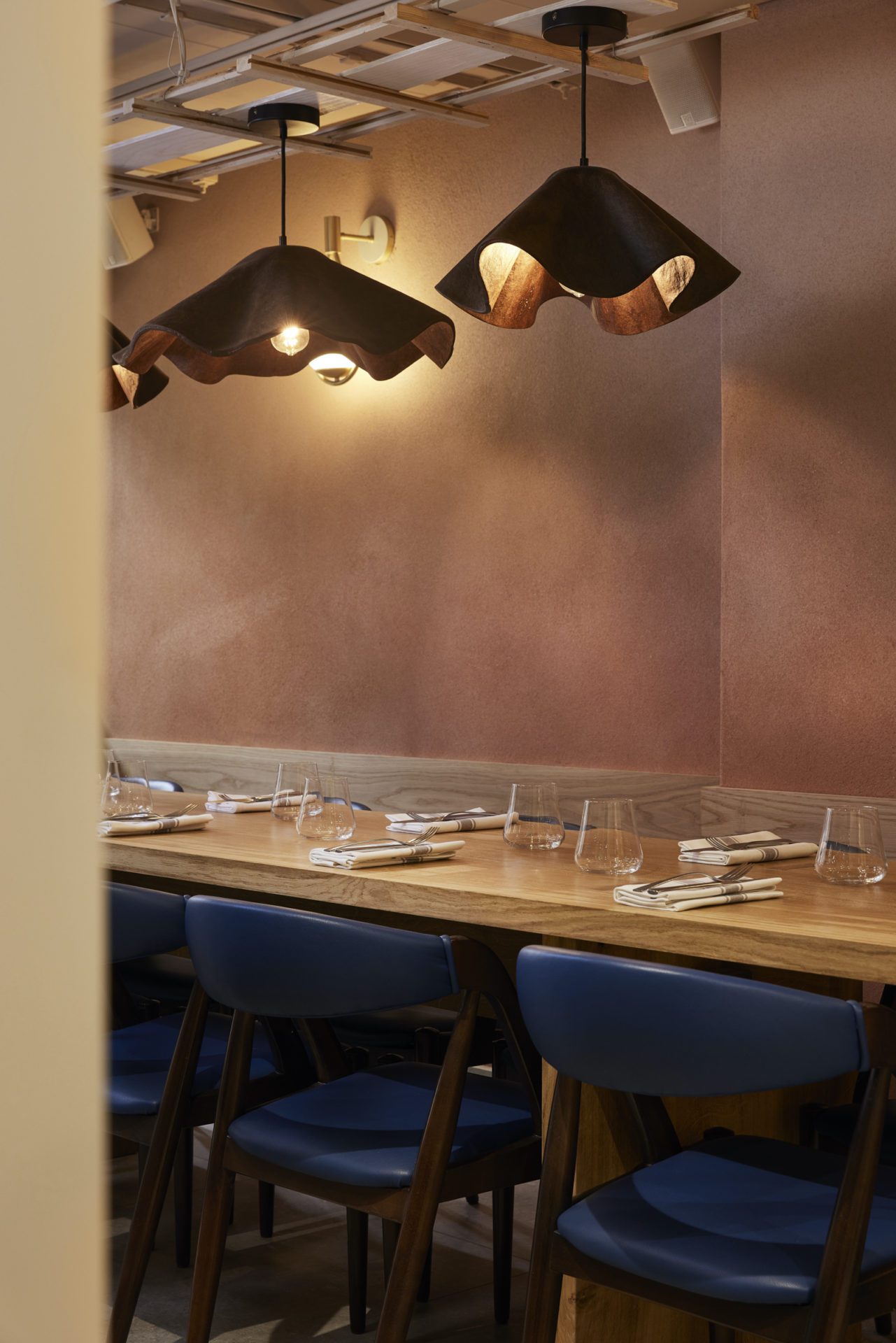 The striking teal tiles in the bar area are provided by Parkside and use 70 per cent recycled content. There are also light fittings, which are made from oyster shells, chairs constructed from recycled Coca-Cola bottles and reclaimed architraves from the building's walls. Even the Graphenstone paint has been chosen with its low-carbon footprint in mind.
Wherever possible, furniture has been salvaged and reclaimed from other establishments, extending its lifespan and giving each room a unique feel. Bespoke builds, such as the blond oak chef's table, were entrusted to socially conscious companies such as Goldfinger, which specalises in using locally sourced materials and artisan craftsmanship to create beautiful and enduring pieces.
"We really want this project to act as a catalyst and inspire others to follow a similar path," says Chenery.
"We need everyone to feel confident asking more questions about the status quo and feeling empowered to build in a better way."
Images by Ben Carpenter, Lisa Tse and Stefan Jansen Birch
Enjoyed this article? Read more: Bureau gives the conventional co-working space a creative twist