Global design consultancy frog design sought to create an engaging workplace that celebrates its collaborative spirit
Located in Austin, Texas, frog design's new 18,000 sq ft studio – conceived by the Austin Studio of Perkins&Will – provides a creative and flexible space designed to accommodate the studio's shifting needs.
Situated in the eclectic South Congress neighbourhood, the 18,000 square-foot studio reflects its distinct location and provides an agile layout that accommodates its growing workforce. Each of frog design's four North American studios is grounded in the city where it resides.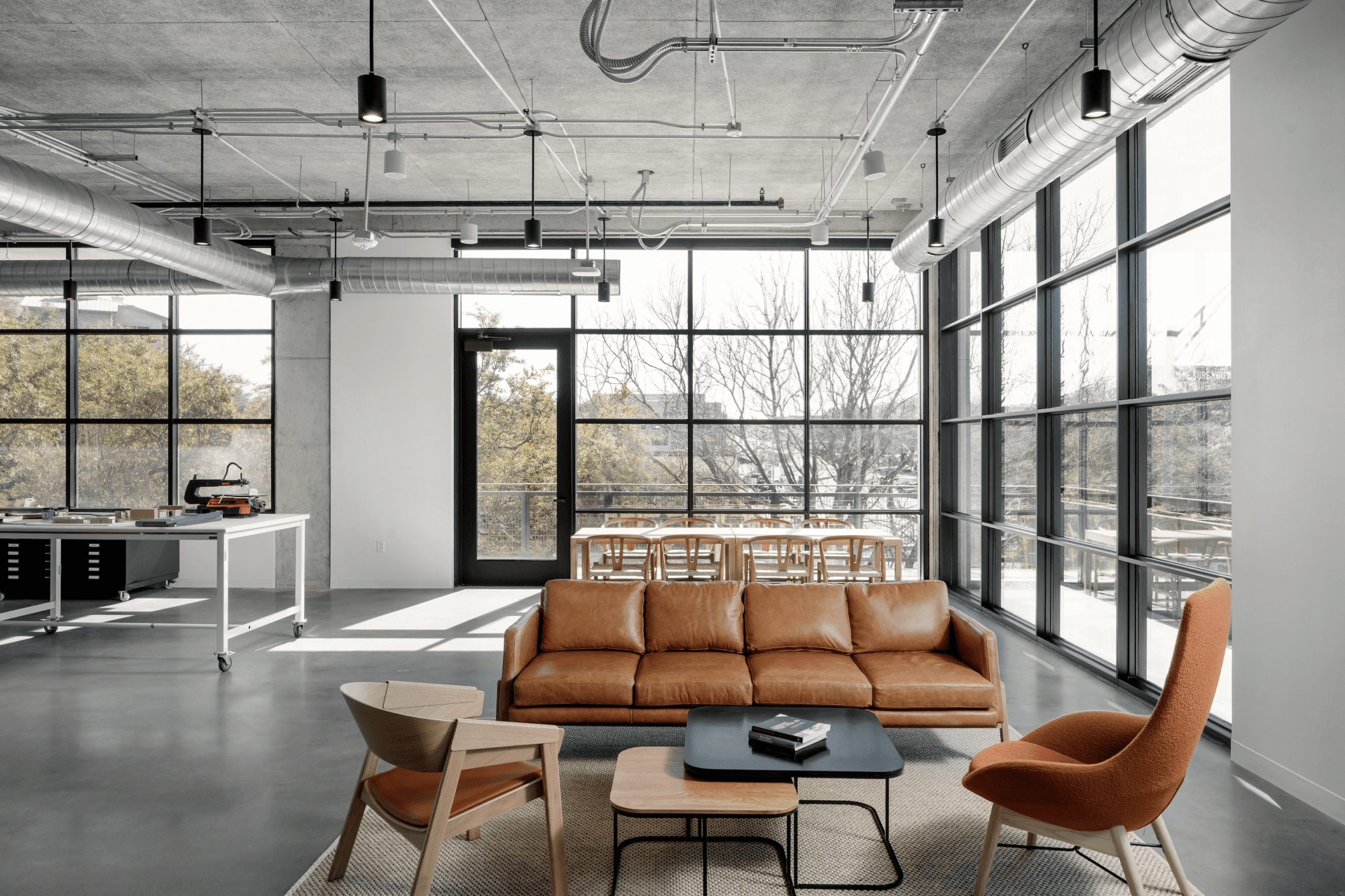 Blending influences from Southwestern architecture and elements found in Marfa and Mexico with a contemporary South Congress aesthetic, Perkins&Will implemented a concept that balances a southwestern sensibility and a strong tie to the city.
Honouring the frog design brand, the studio's new space is both modern and elegant, allowing the building's natural characteristics to shine and showcase the creative work happening within. Featuring ample space for event hosting, the office's renewed emphasis on collaborative work inspired the open-plan layout which does, however, also accommodate concentrated individual work.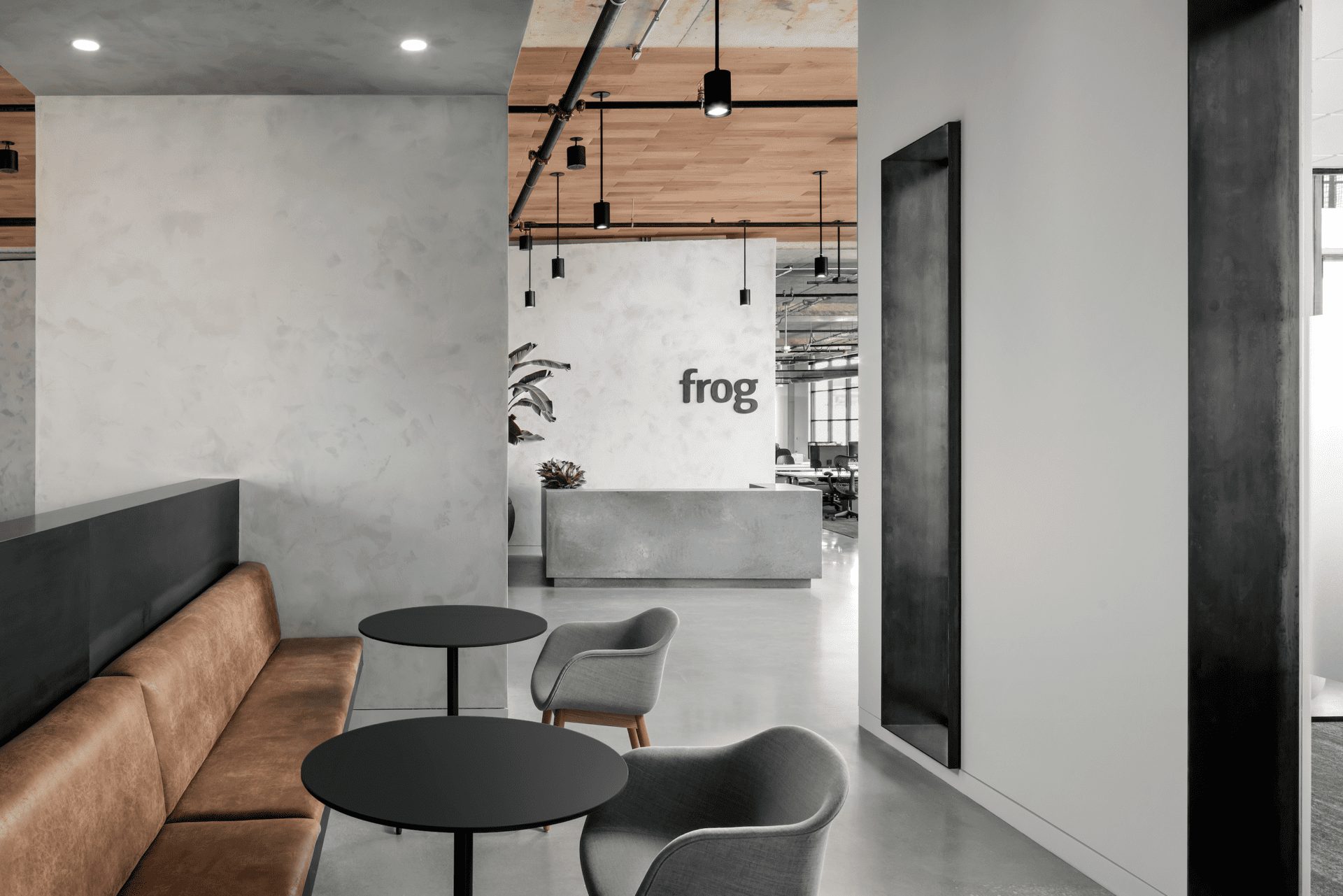 The team addressed this by maximising flexibility to allow groups and individuals to work in a manner best suited for their specific projects. With a central hub where work colleagues can gather, the studio also features several breakout areas that support smaller coworking groups.
Upon entering, employees and visitors walk directly into the café which also functions as a secondary workspace. The layout creates a warm welcome for visitors with a reception desk offset from the main entrance and located towards the back of the café.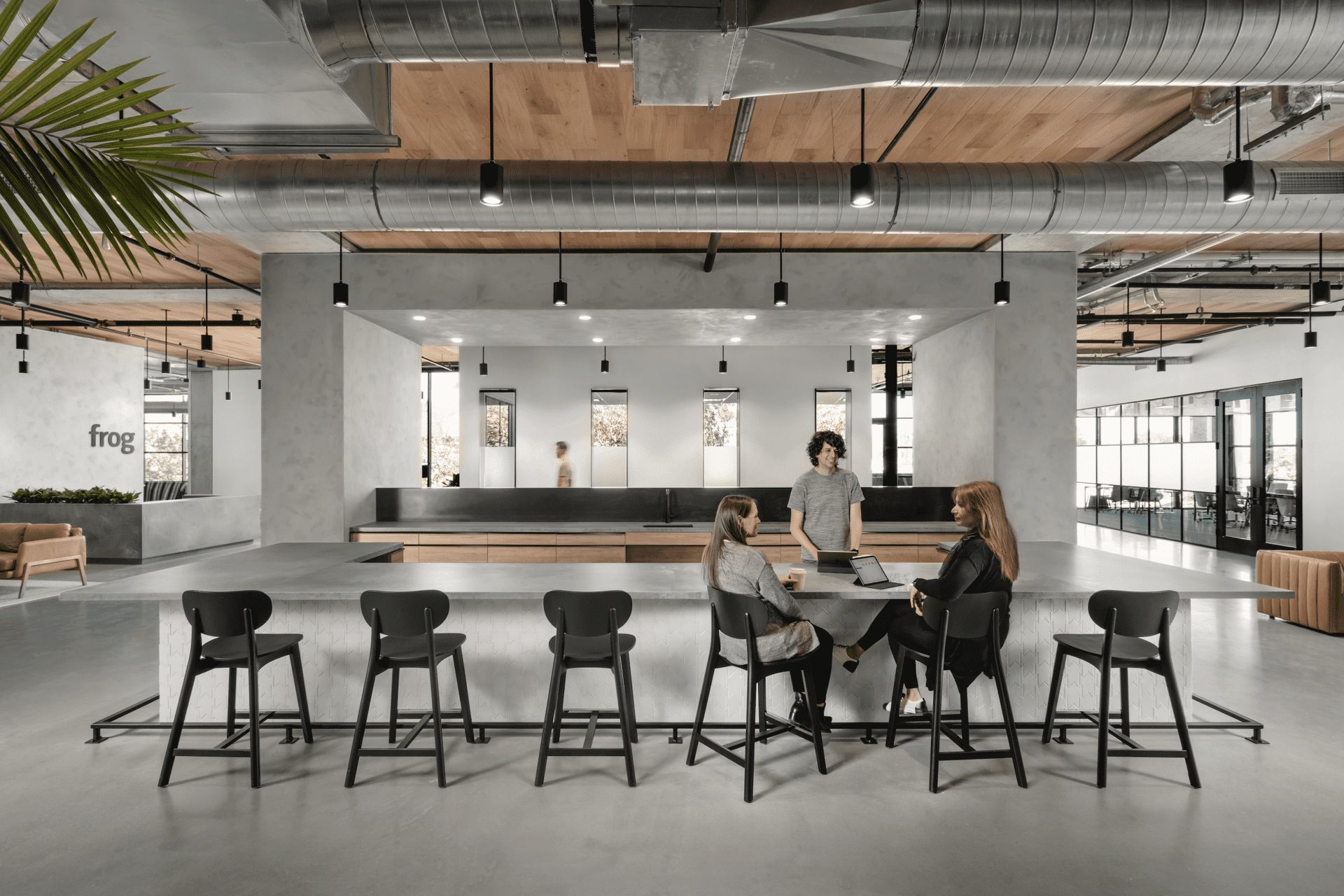 This multi-functional area also supports outside community events such as panels and portfolio review sessions without the risk of exposing any confidential client information kept within the office space. Elsewhere, frog design chose to reduce the number of workstations in the new studio, instead integrating break-out spaces that foster conversation.
There's also a maker space; a library providing a more private space for repose; a generously sized bike room that encourages employees to cycle to work, as well as bathrooms and a wellness room serving as both a mother's room and a secondary place for relaxation.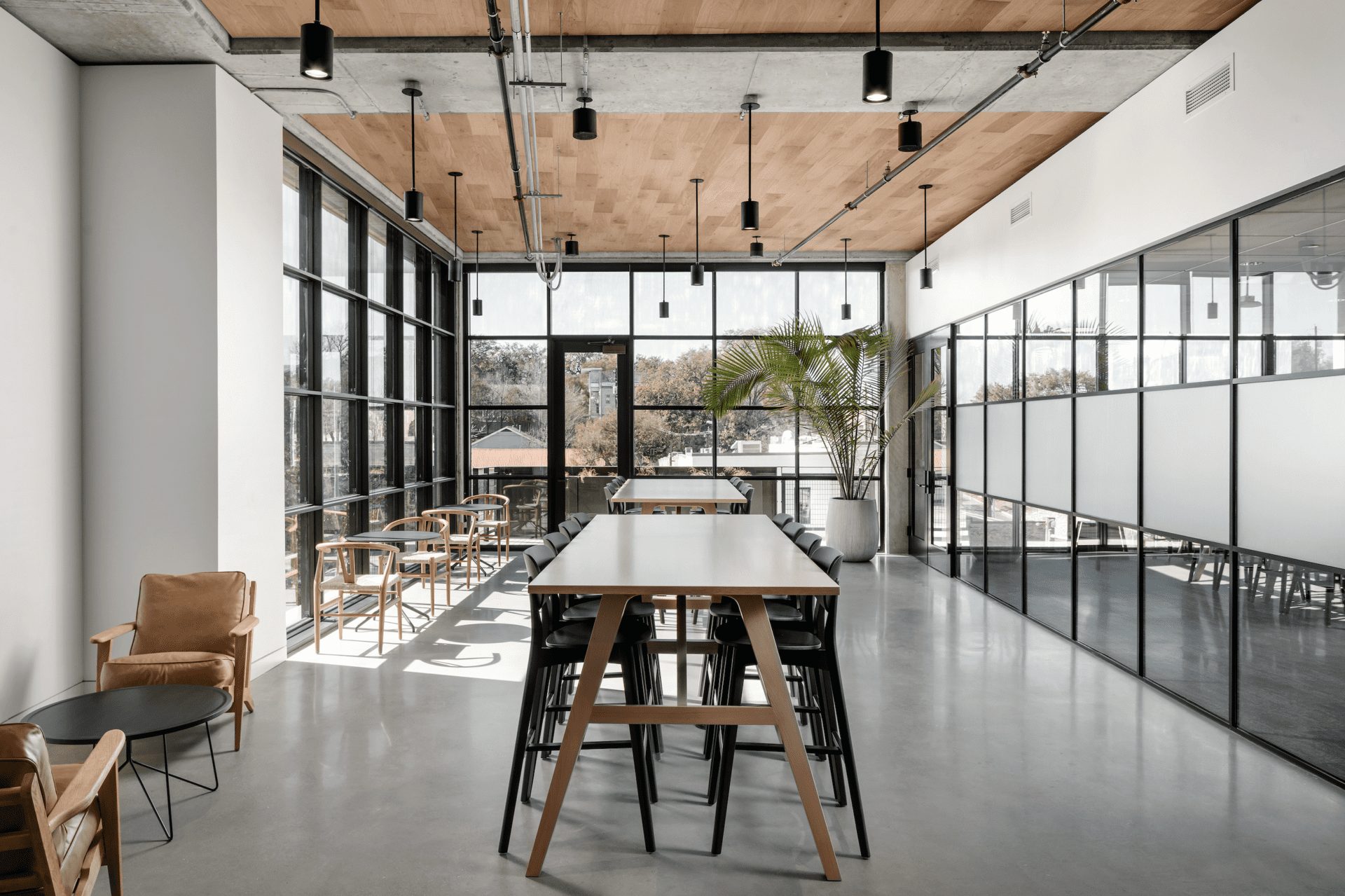 Concrete is the primary material showcased throughout the space, while other textures like grey plaster, quartz and wood accents add warmth to the otherwise minimalist interior. Furthermore, the cool concrete counters, floors, and beams in the café space are complemented by an acoustic WoodBeQuiet (acoufelt) ceiling, recessed between each beam and the wooden cabinetry.
With a focus on collaborative work, frog design's interior meets the needs of a modern, post-Covid office. Whether a gathering space for a quick drink or larger events, this multifunctional studio is flexible enough to accommodate it all.
Images by Chase Daniel