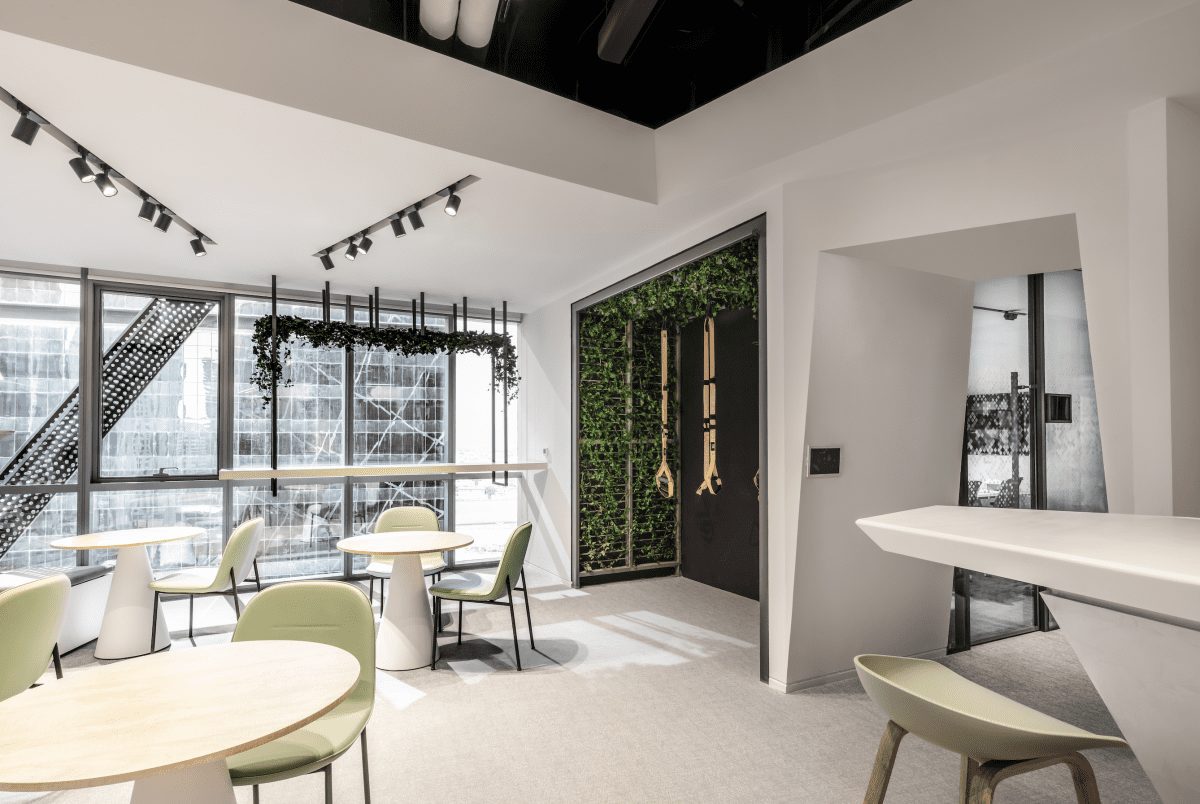 Dubai-based studio Roar has completed the interior design of McKinsey & Company's new Qatar office
Design studio Roar just unveiled the design for its latest project, the office of global management consulting firm McKinsey & Company. Home to 55 staff across 7750 sq ft, the design is anchored on three pillars: the culture of the country, wellness, and Digital McKinsey, the latter embedded at all levels in the way McKinsey & Company works and collaborates.
"The brief was to create a future-proofed office", explains Pallavi Dean, Founder and Creative Director at Roar. "This prerequisite challenged us to not only think about the McKinsey workforce of today, but also the workforce of the next decade. The latter are still in school right now, while the former are late-stage baby boomers born in the 1960s. The office had to work for everyone."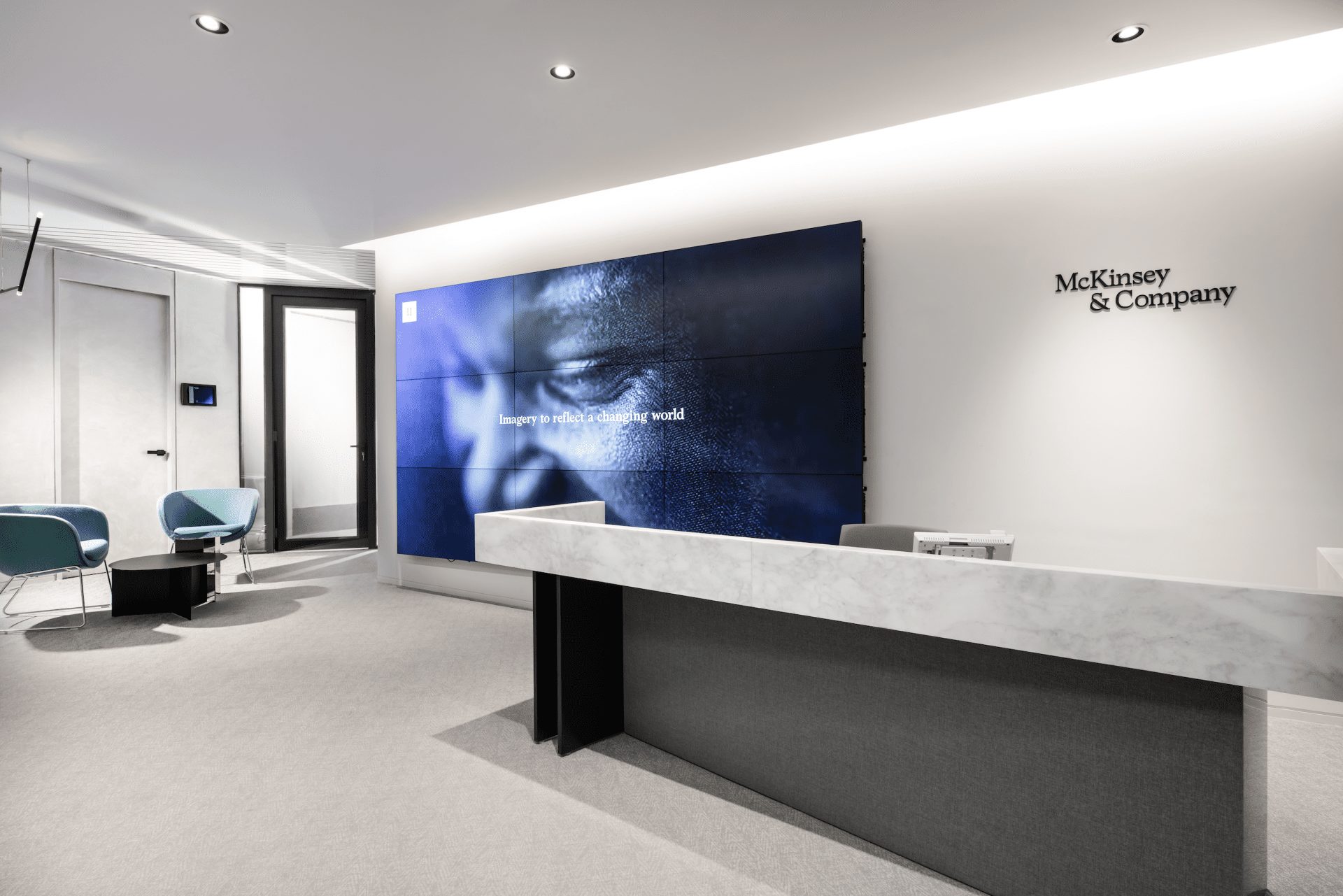 "We talk a lot about interpreting cities, liveability, and wellness into the way we design physical spaces," comments Samvit Kanoria, partner with McKinsey in Doha. "So here was our experiment at making all of those dreams a reality."
Looking at the three pillars, Pallavi reveals the design concept. "We were very conscious that they should be baked into the cake, rather than just decorative add-ons. One of the ways we told the cultural narrative was through the flag, which is very angular. Yes, the design nods are subtle and abstracted, but you can see and feel these faceted forms in the glass walls, the space planning and the diagonal, tiered flooring."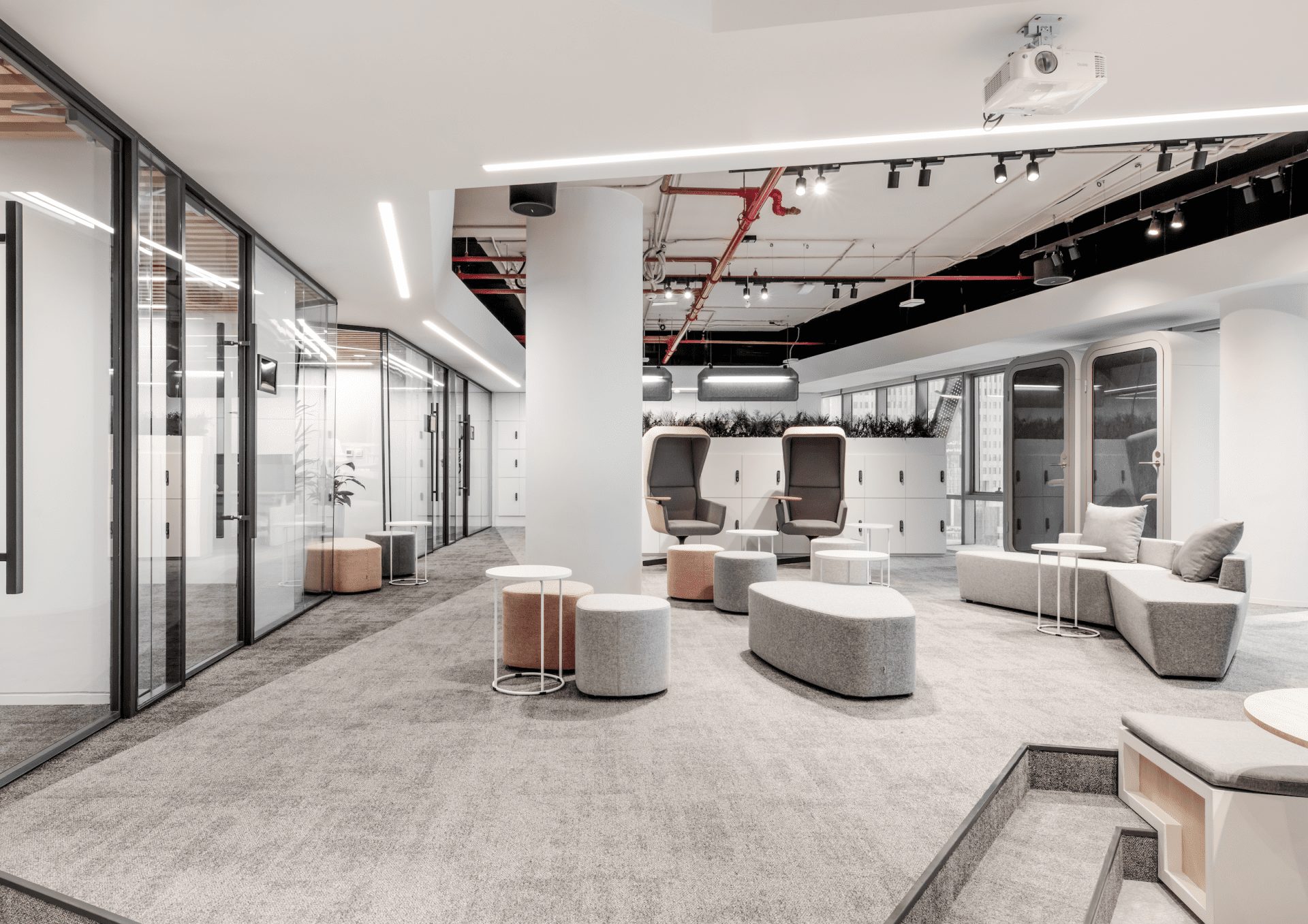 A range of features including walk-and-work desks with treadmills, sit-stand desks as well as a TRX stretch-and-strength zone fulfil the design brief's focus on health and wellness. To further promote wellbeing, the studio maximised the flow of natural light, and embraced the principles of biophilia with plants and greenery throughout.
What's more, every workstation is sit-stand alongside high working tables and stand-up meeting rooms, while a dedicated space for nursing mothers, and relaxed café-style seating for informal gatherings provides a space for focused solo work. Roar employed a subtle colour palette throughout, highlighting the different zones using teal green, sky blue and light pink shades.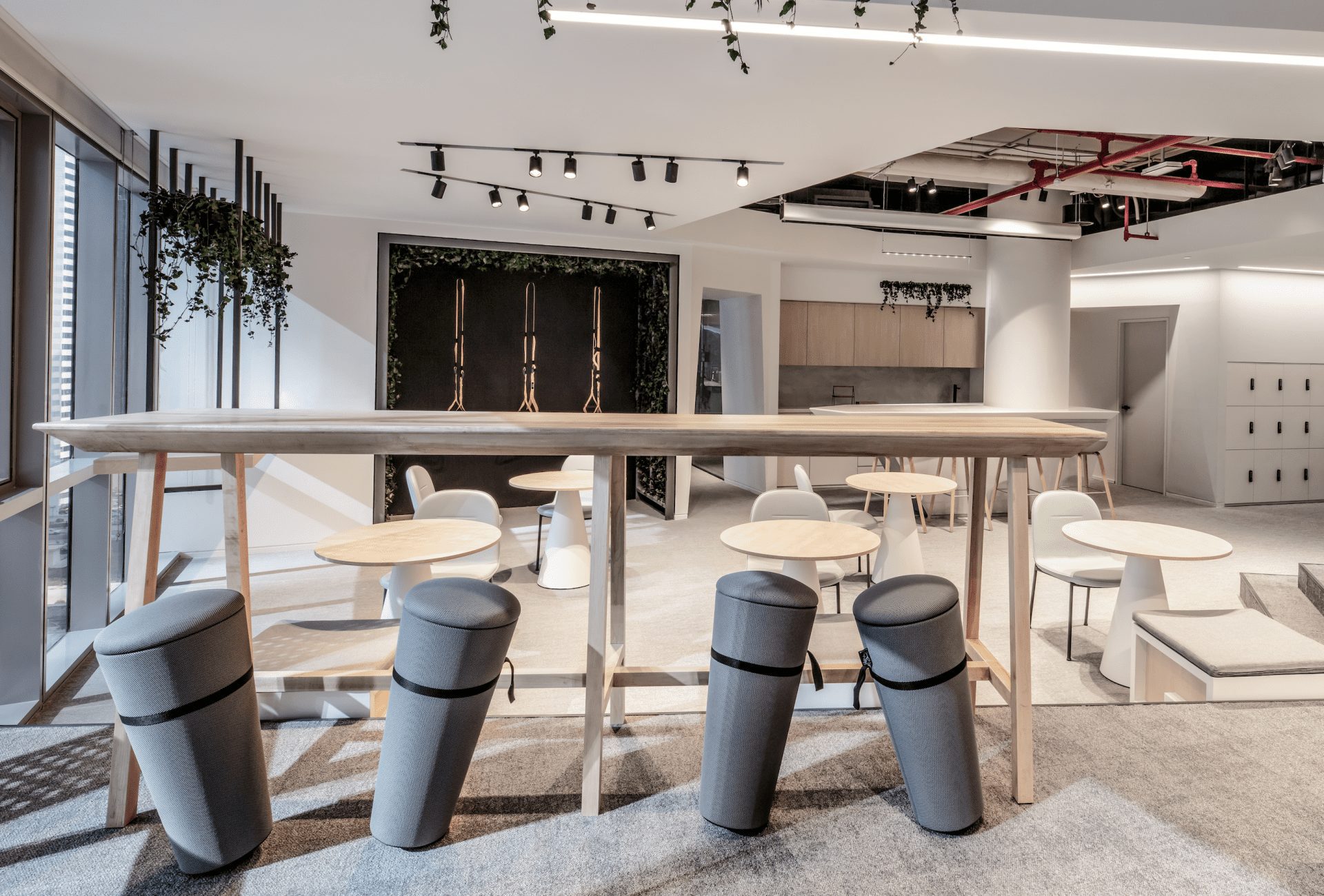 "Design and technology worked hand-in-glove on this project. We started with a big statement the minute you walk into the office in the form of a large digital wall that can play a variety of roles, from news and data visualisation, to giving guests a warm, personal welcome", revealed Pallavi Dean on how this was achieved in practice.
Other digital features include a dedicated video conference room, while all workstations and meeting rooms are enabled to support a range of technology solutions. "We really believe that ultimately, our new space will contribute to enabling an enjoyable and fulfilling experience for our colleagues in Doha, and that is super exciting for us", concludes McKinsey Partner Samvit Kanoria.
All images courtesy of Roar