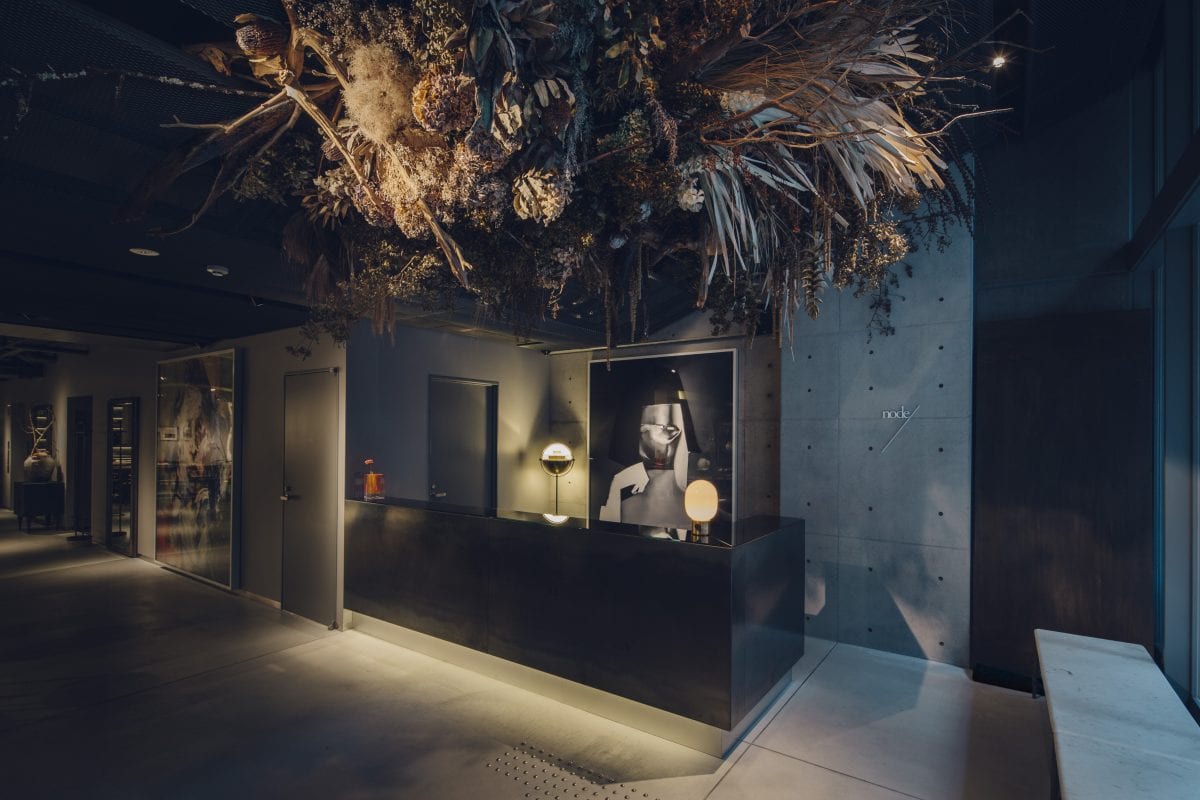 Setting itself apart from the competition, Node Kyoto, a new hotel in the Japanese city's Nakagyo Ward, functions not only as a 25 bedroom guest house, but also as a hub for art and culture.
Designed by local architect Seiichiro Takeuchi, Node Kyoto's core proposition is to act as a space where hospitality and art meet. At first glance, the hotel appears to resemble the private home of an art collector, but it's offering goes far beyond just an impressive collection, though with a roll call including Gerhard Richter, Barry McGee, Bernard Frize, Tomoo Gokita, Shinro Ohtake, Nobuyoshi Araki and Yukimasa Ida, that's undoubtedly what it is.
It also incorporates community spirit through a rolling calendar of collaborative exhibitions, pop-ups and guest gallerists, meaning that the hotel serves locals just as much as it does visitors.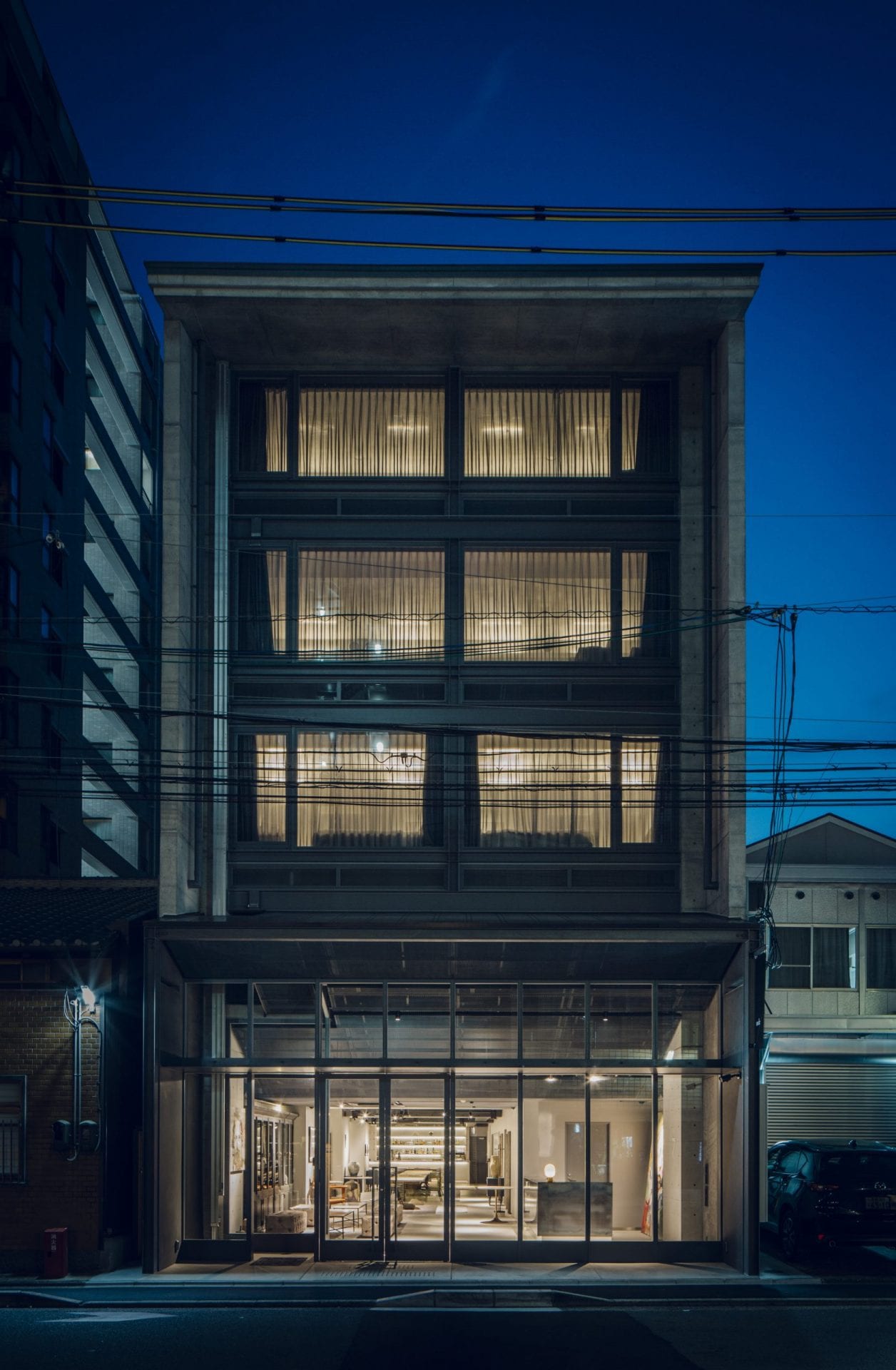 The hotel itself is a new build – a challenging project that required the architect to engage with a long narrow plot of land, as well as Kyoto's strict building regulations. The result – a five storey concrete and glass structure which offers a neutral, if not Brutalist, backdrop to complement the immersive, in-house art experience.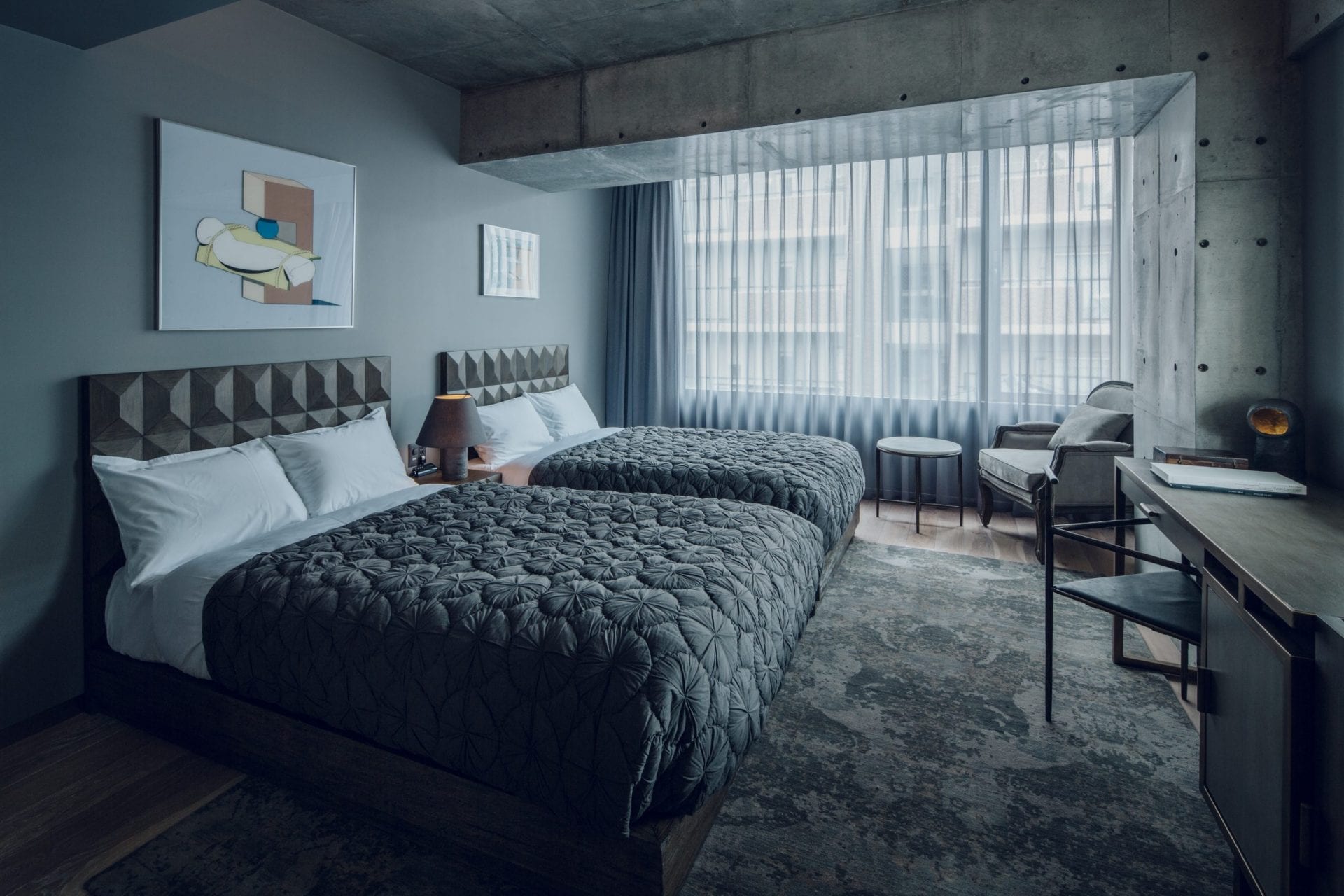 However, with furniture and lighting design by Takeuchi, bolstered by interiors by local design company Indian Crete Fete, Node Kyoto offers a softer touch on the concrete box art gallery. Lighting is warm and welcoming, while the traditional comforts of a hotel offer soft contrast to the stark materials. Filled with bespoke and antique furniture, decorative ornaments and, of course, striking art, the lobby is the perfect example of the duality of this hotel and forms a space in which guests are encouraged to linger and explore.
The hotels 22 guest rooms and three suites encompass a variety of styles and layouts to make the most of the awkwardly shaped plot the hotel has been built on, but inside, they share a common thread in design. Electic and contemporary, the diagonal metal-coated ceilings and dark textures creates a sultry feel, while modern furniture and white oak flooring grounds these rooms in a more traditional Japanese design aesthetic. Each room, like the lobby, has a unique piece of art, offering the chance for guests to engage with the pieces up close and privately.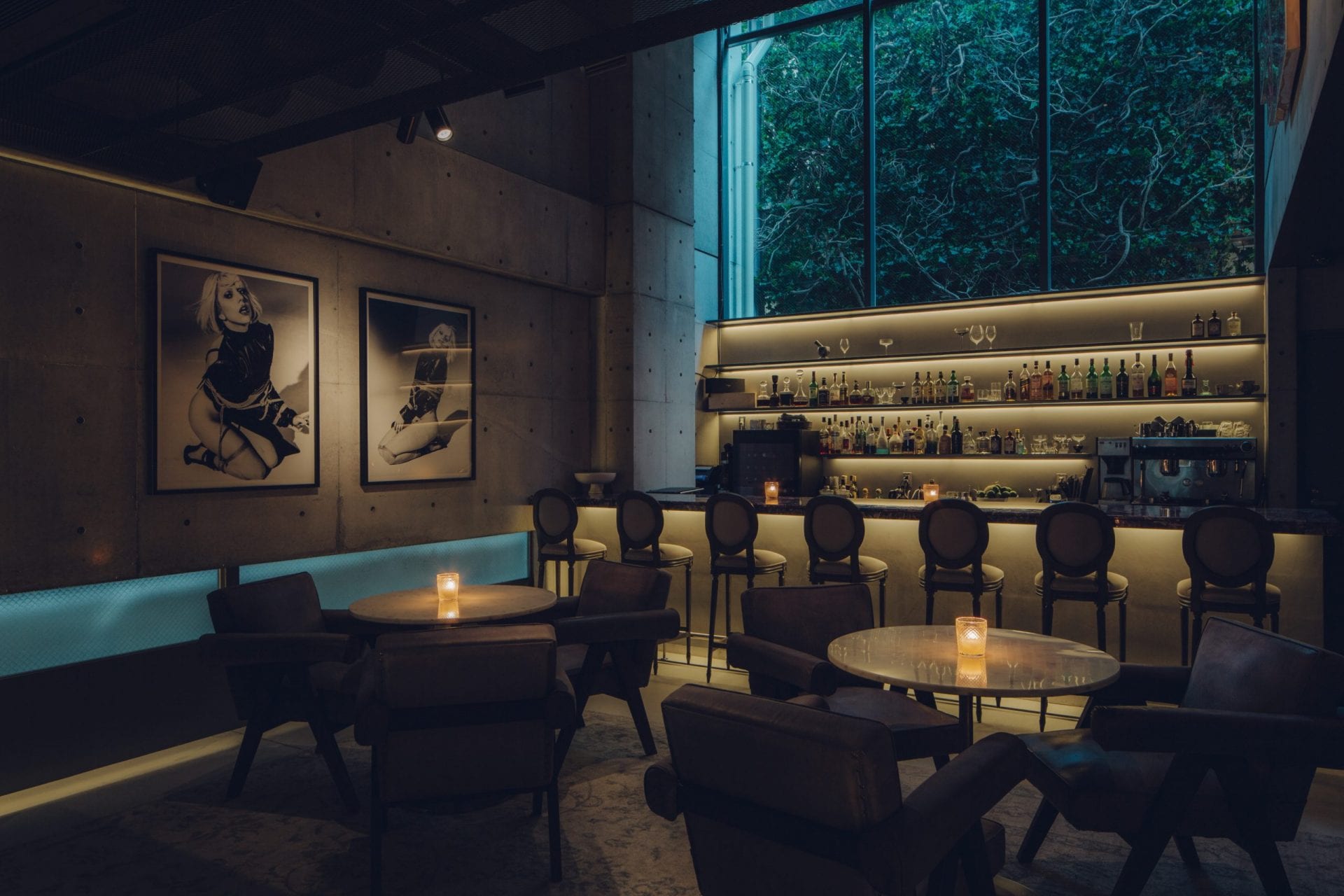 Completing the experience for guests, Node Kyoto has an in-house farm-to-table concept restaurant and a double height bar, overlooked by expansive floor-to-ceiling windows and a six-metre living wall, which specialises in organic wine and spirits.
Node Kyoto
461 Toroyamacho
Nakagyo Ward
Kyoto, 604-8225
Japan
Images courtesy of Design Hotels