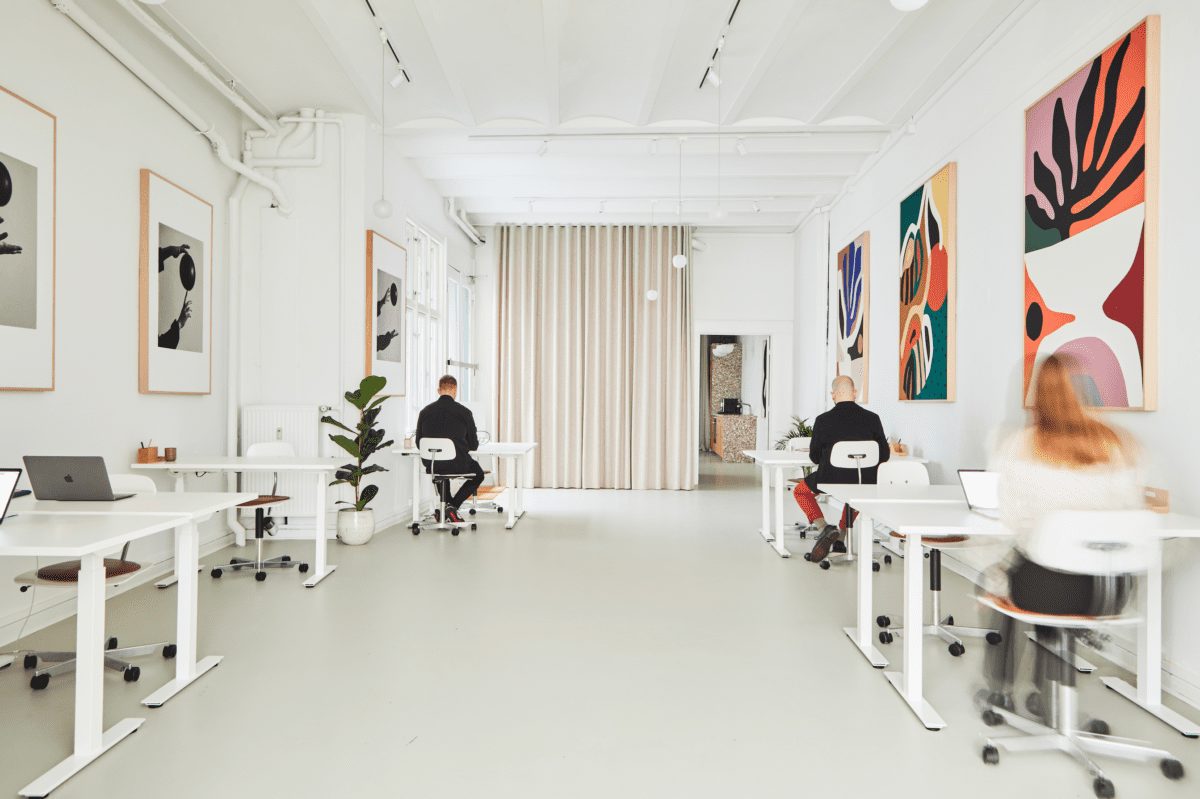 The Copenhagen-based, Australian designer creates an inspirational and minimalist HQ and exhibition space for Danish brand Paper Collective
Widely known for his strong focus on materiality, product and interior designer Nikolai Kotlarczyk knows a thing or two about creating tasteful interiors.
Case in point is his latest project for Copenhagen-based studio Paper Collective, Kotlarczyk's first interior project, which sees the designer overhauling the art producer's 150sq m head office and exhibition space in the heart of the Danish capital.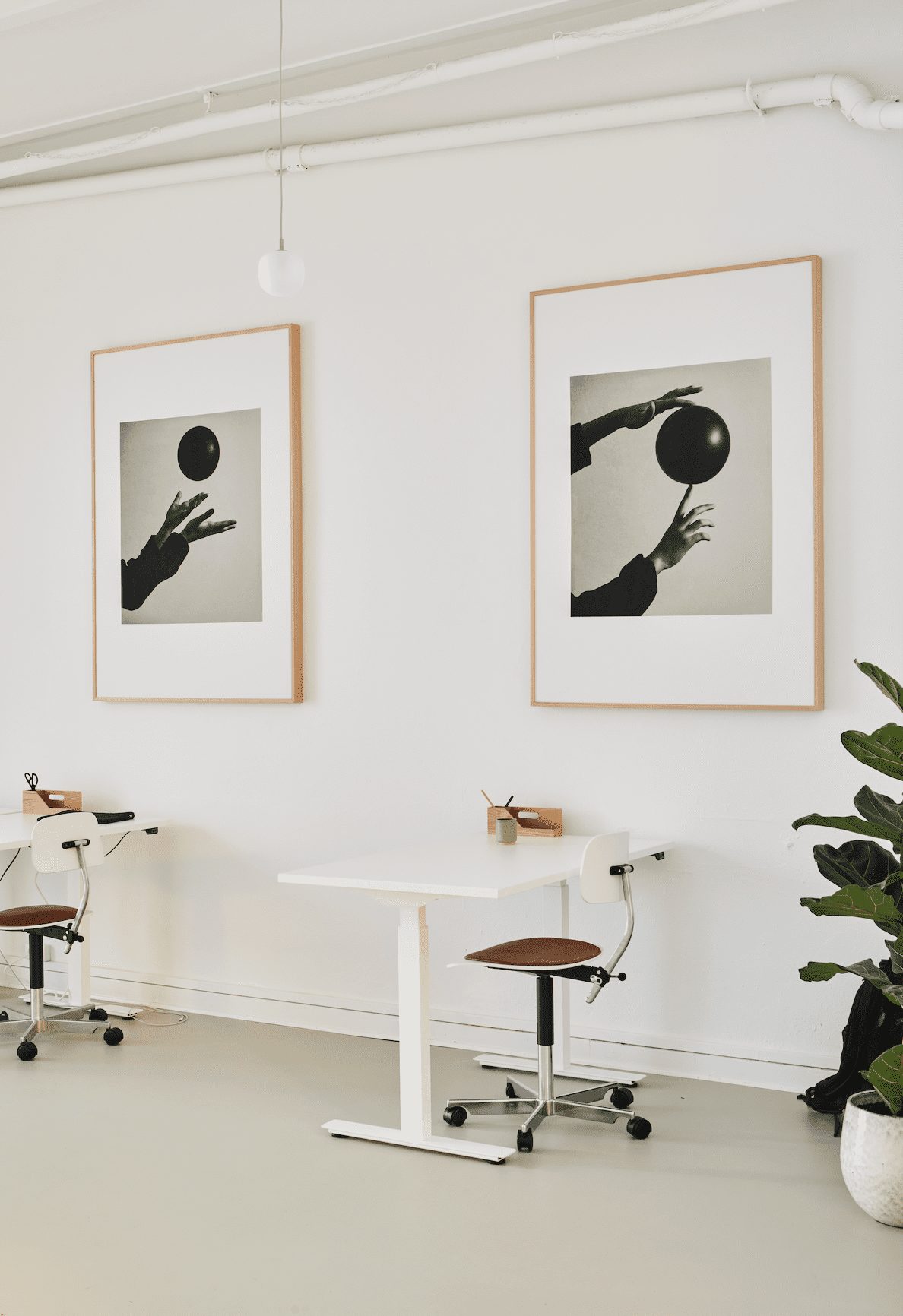 Set across two frontages on the historic Studiestræde in Copenhagen's city centre, the bright new space does away with the brand's former retail outlet and instead focuses on an ever-changing exhibition space and a multi-faceted office environment for Paper Collective's growing team.
As the pandemic has shifted the focus towards Paper Collective's online marketplace, the brand required a new space for events to promote new collections and better highlight the artists the brand has worked with over the years in a range of industries.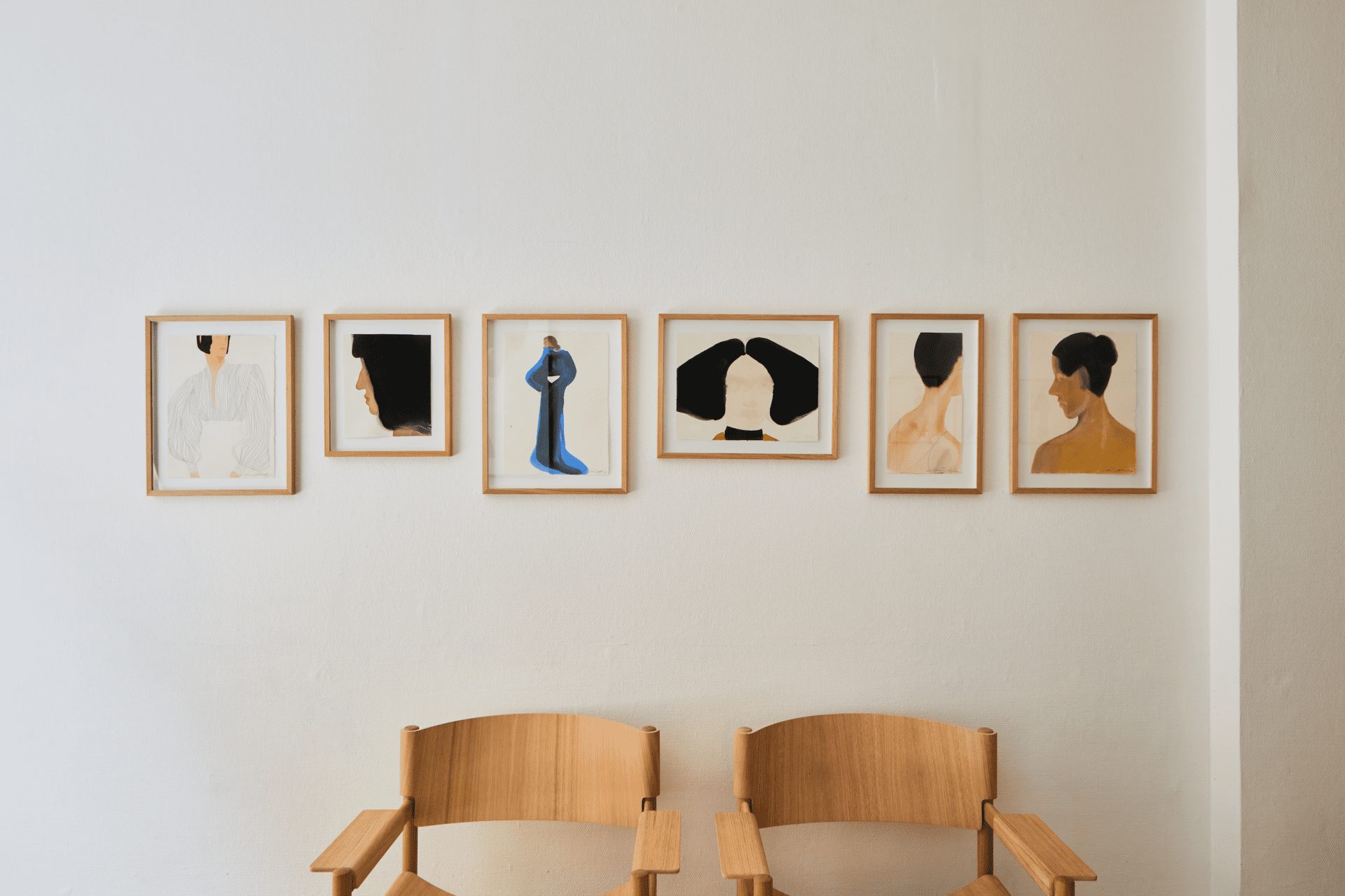 From architecture to fashion, photography to illustration, Paper Collective has collaborated with the likes of London-based studio Yanyi Ha and Monterrey-dwelling artist Berenice Hernandez, among others, since setting up the brand in 2013.
With a starting block of an almost industrial, white gallery space, the interiors have been softened through the use of oak furniture, warm rugs and textural drapes, with the colour tones for the rippled drapes inspired by Vor Frue Kirke, or The Church of Our Lady, a cathedral located close to the studio in the city's Frue Plads public square.
Spaces transition from open working environments, to more intimate breakout spaces to cater to different working needs, while a standalone exhibition space and a communal lunchroom provide a space for collaboration. Throughout the HQ, a sense of home has been maintained by linking Paper Collective's catalogue of works for both the home and commercial environments.
In keeping with the international flavour of the brand, as well as its Scandinavian roots, a clean palette of materials such as warm oak and neutral hues, has been mixed with rich terrazzo textures, soft marble and vibrant drapery adding a comfortable and homelike feel to the office.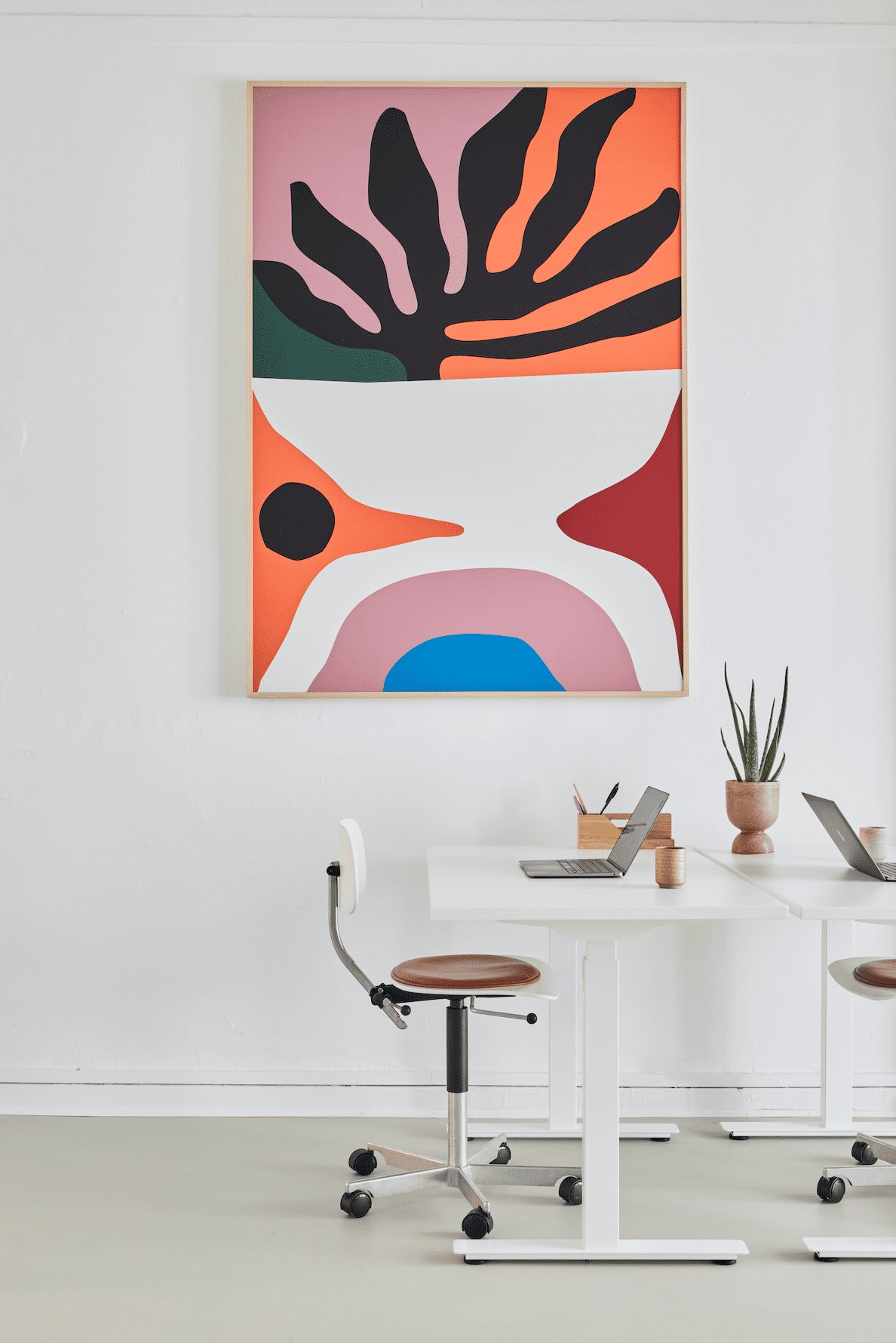 At Paper Collective's new HQ, Kotlarczyk has emphasised the capabilities of the brand's own product range. Both street facing spaces feature custom stainless steel hanging displays that allows Paper Collective to easily change their selection of artworks on show, whilst the open office environments and lunchroom feature their large acoustic products to help create a pleasant working and social environment.
With its light-filled spaces and beautiful custom artwork, Paper Collective's new HQ uses a blend of textures and soft hues to make sleek, modern décor feel warm and inviting. Inspired by new ways of post-pandemic working, this workspace builds upon Denmark's timeless Scandinavian style and compliments it with Paper Collective's bold international aesthetic.
Images by Balder Skånström-Bo