The new workspace, realised by Warsaw-based architecture practice MXCF Architekci, is housed in a postwar industrial building
Set in Poland's picturesque capital, Red Bull's new 1700 sq metre Warsaw headquarters offers a mix of open-plan and enclosed spaces, complete with a bright, airy decorating scheme that invites casual get-togethers with colleagues as well as focused work.
Realised by MXCF Architekci, an architectural design firm based in Warsaw, the team created an inspiring and authentic space that establishes Red Bull's brand identity through interior design, giving employees a sense of connection and belonging.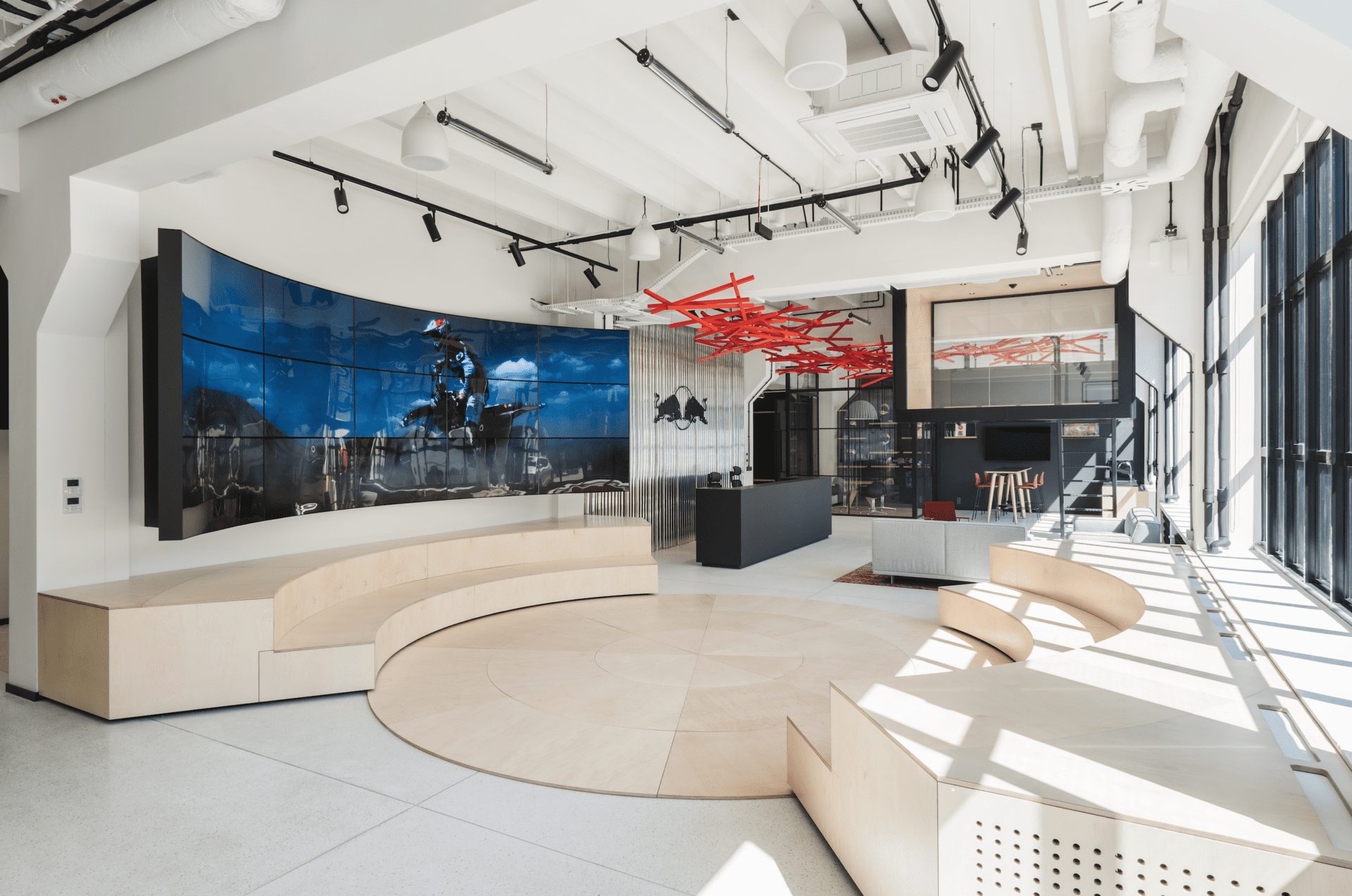 Upon entering the space, visitors are greeted with a contemporary art installation that swoops low over the reception desk. MXCF Architekci incorporated polished aluminium at the back of the reception desk in the lounge area which is reminiscent of the silver Red Bull cans.
The front of the house is set around a plywood seating arena, where team meetings and office events are held, while the large curved video wall, is a commissioned flexible OLED screen composition.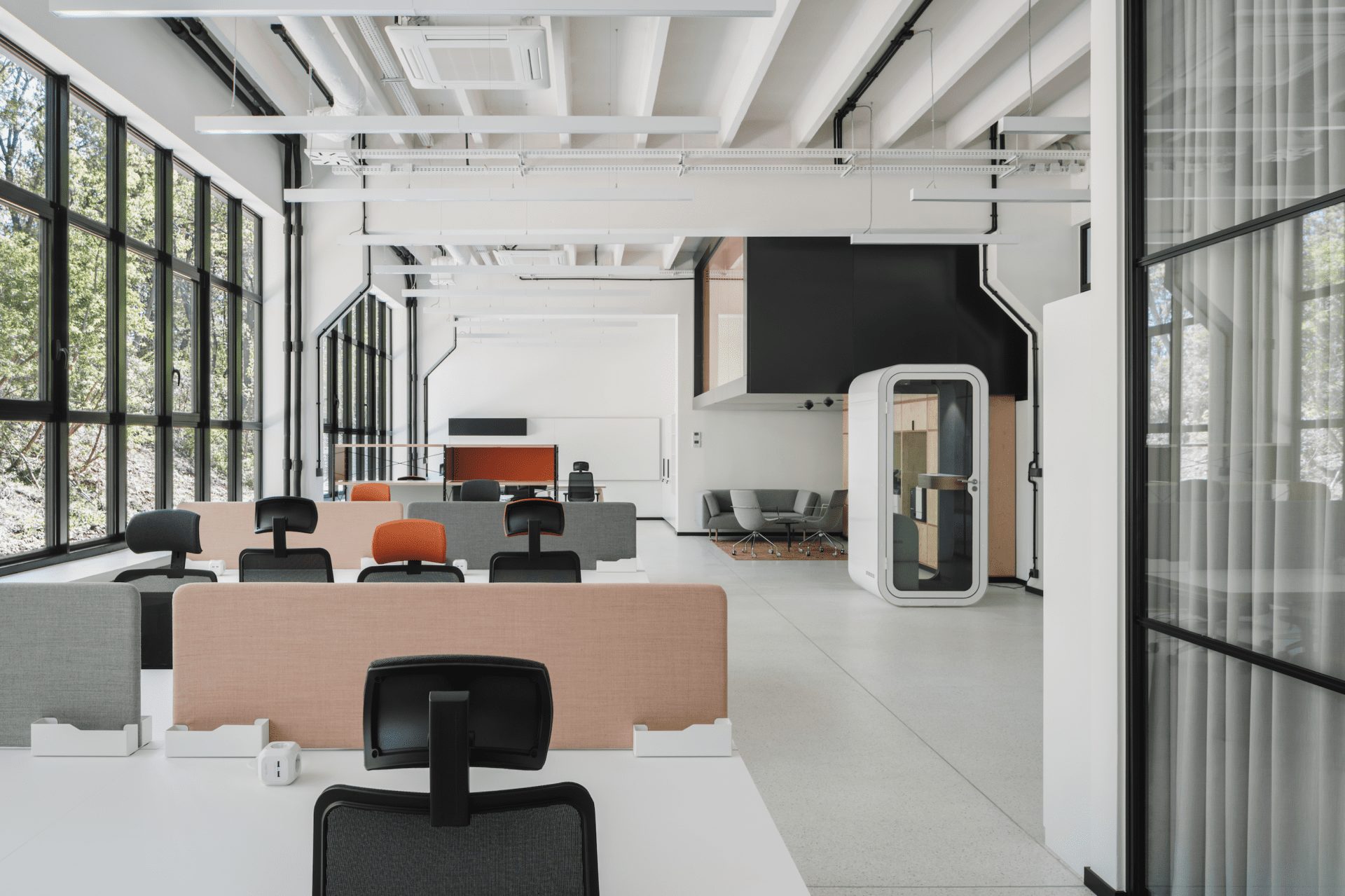 One of the most important aspects of the design process was to create an office which would offer a significant boost to employees' physical, mental and emotional wellbeing. For instance, employees can choose to work from one of two office floors – a mix of open space layouts and quiet work environments – as well as various meeting rooms, focus pods, and relaxation areas.
The office layout improves cross-office collaboration to drive innovation. Employee's can choose a suitable environment to work from depending on the work activity during that day. Furthermore, coffee points and soft seating areas, located throughout the building, enhance informal meetings, team work and collaboration.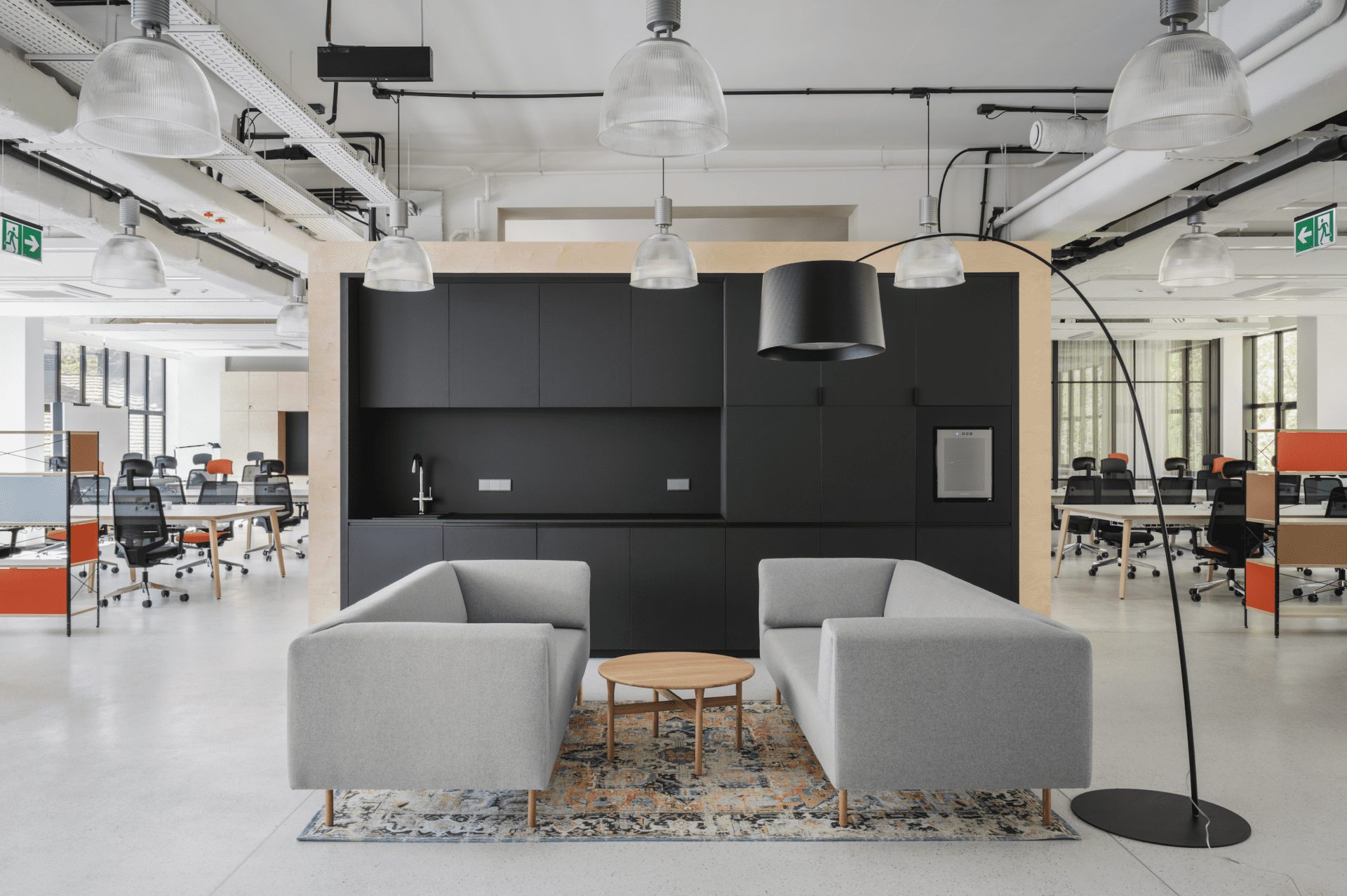 Both office floors are finished with a new white marble terrazzo floor featuring white and black stone grain, while the walls are cladded with wooden batten panels in natural oak and black shou sugi ban burnt wood. Birch plywood is the main material used throughout the office, but MXCF Architekci also mixed other materials and finishes, pairing simple white workbenches, for instance, with vintage soft seating and rugs in the leisure areas to create an inviting atmosphere.
Furthermore, there is also a basement which houses a large cafeteria for socialising, a gaming and relaxation area to mix and mingle with colleagues, as well as a recording studio, bicycle racks, changing rooms and shower facilities to encourage staff to cycle to work.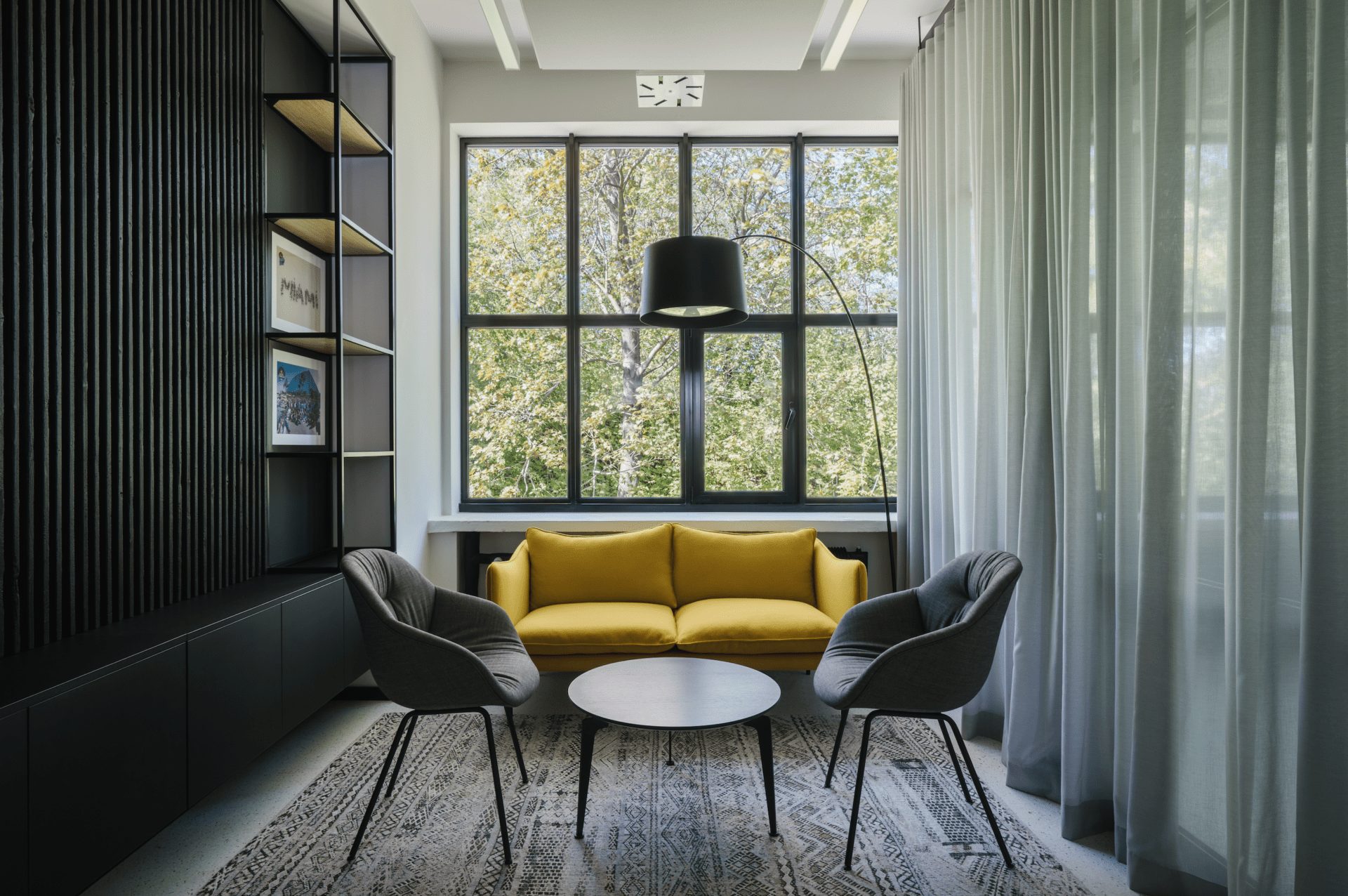 With a careful approach to adaptive reuse, MXCF Architekci created a timeless, informal and domestic office environment that reflects Red Bull's corporate identity and caters to staff's wellbeing.
Filled with natural light, pops of colour and a lively atmosphere, Red Bull's new Warsaw headquarters is a visually vibrant workspace that encourages creativity and collaboration.
Images by Nate Cook Photography