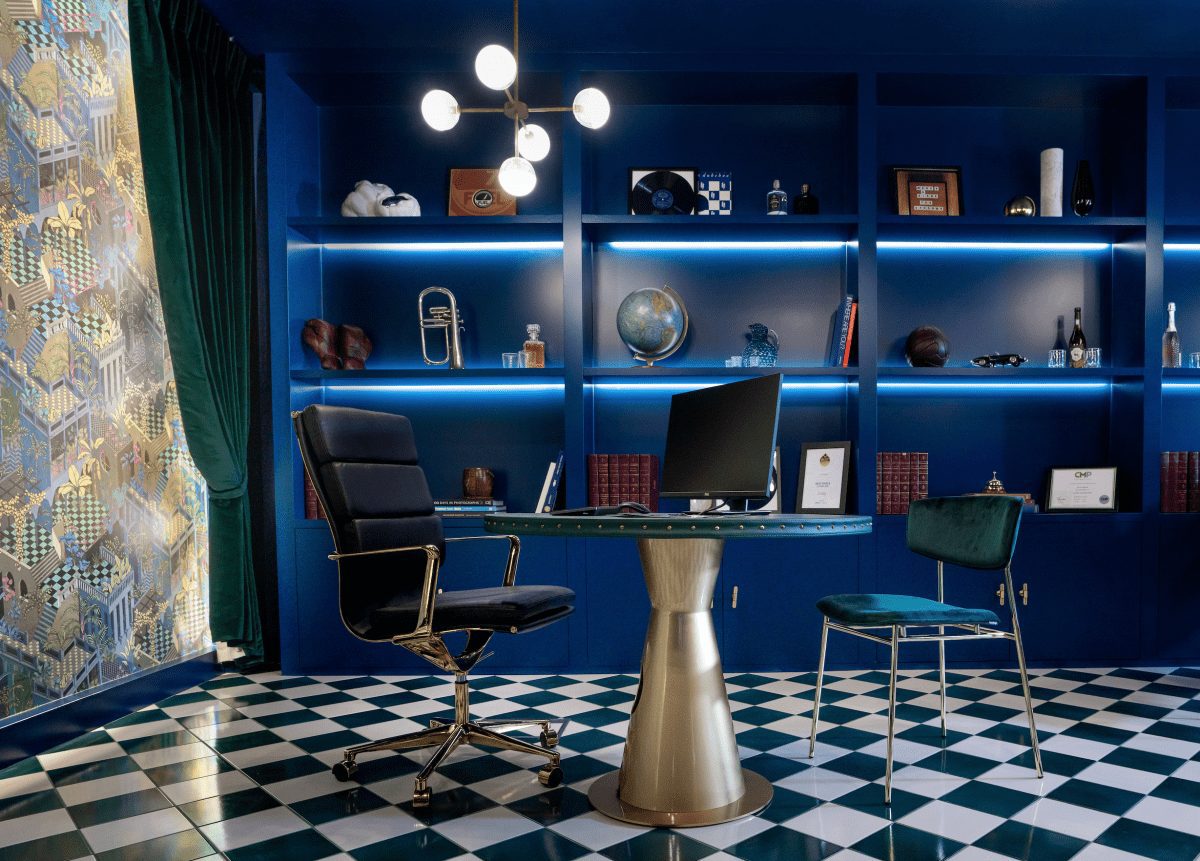 Bold indigo walls and a rich palette of luxurious fabrics dominate in this lavish workspace
London-based, award-winning interior design firm Matteo Bianchi Studio was recently appointed by Whitechapel-dwelling letting agency Net Lettings to create a chic office interior that turns the common perceptions of an estate agency on its head.
In the midst of the global Covid-19 pandemic, Net Lettings proved its resilience with the adoption of new sophisticated technologies and innovative processes, alongside a complete overhaul of their office space as realised by Matteo Bianchi Studio.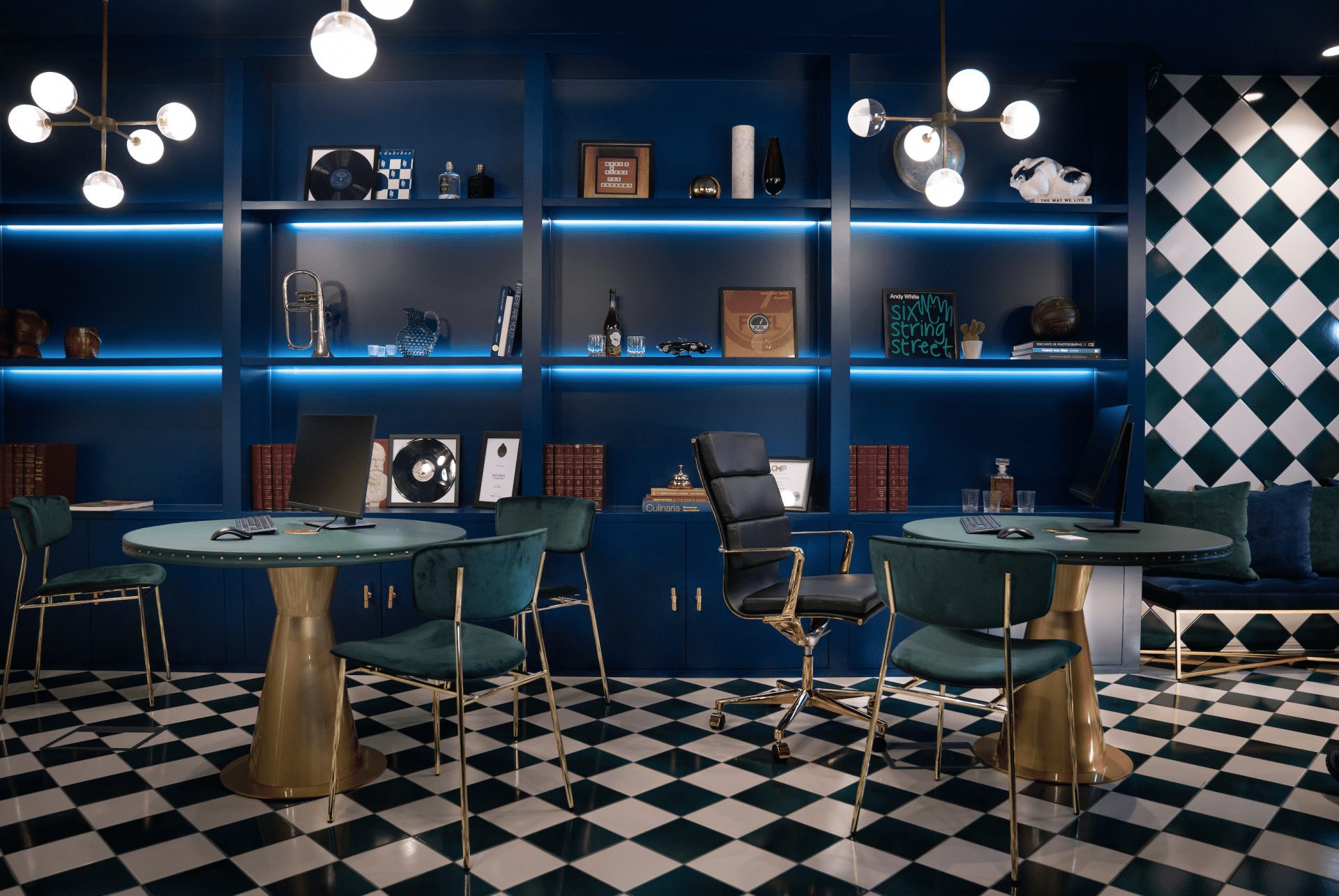 Responding to the brief, 'Urban Decadence', Matteo Bianchi Studio has reimagined the future of estate agents. With a focus on creating something truly special both for the employees of Net Lettings, but also its customers, the local community, and visitors to the area too, the result is a space that exudes old-world elan.
Inside, visitors will find four rooms on the lower ground floor: a kitchen, a neon lit bathroom, a meeting table by Calligaris with a display tv and a director's office, while a set of in-built cupboards, matching the upstairs, with Buster + Punch pull bars.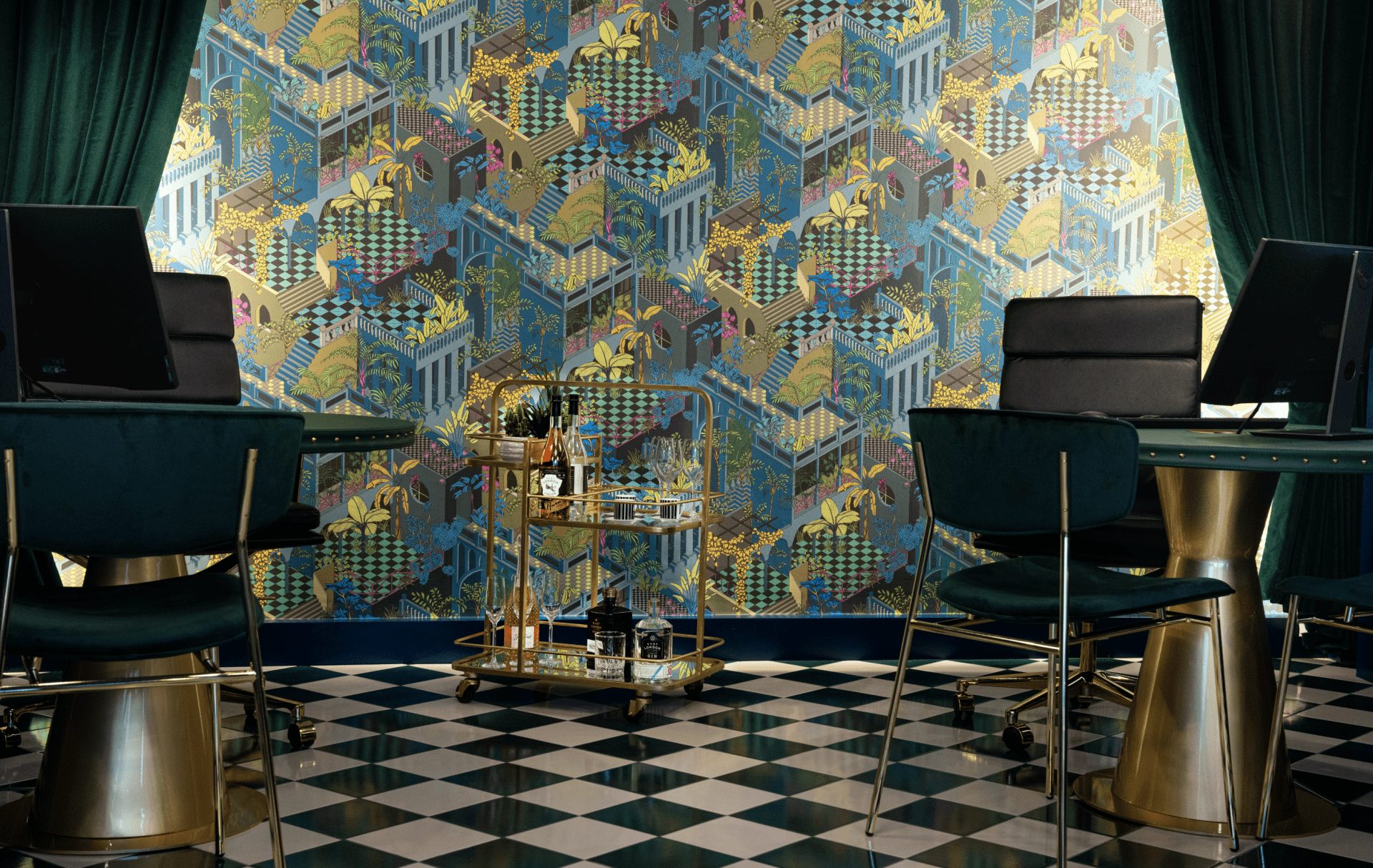 Dark-hued inky blues and forest greens fill the agency walls which are complemented by comforting and sleek office furniture. Bright accents—think brass keys hanging at the front desk and slick Buster + Punch T-bar door handles on cupboards—are incorporated throughout the space, making the workspace feel like a sumptuous sanctuary.
Elaborate wallpaper by Cole and Son, velvety Dedar curtains, and chequered emerald-green tiles by Officina Italiana inject old-time luxury, while the top space also houses a selection of bespoke circular desks by Barel where employees and potential tenants can connect and collaborate.
There is also a bespoke dimly lit built-in bookshelf that's adorned with a carefully curated selection of memorabilia and ornaments. A bar trolley sits on the first floor, contributing to the refined atmosphere and shining pendant lights by Il Fanale hanging from the ceiling enclosing the client area.
"It has been truly rewarding to work with Net Lettings and have the freedom to create something that it is beautiful and unique, while at the same time working as a practical and inviting space for its customers and employees", comments Matteo Bianchi, Founder and Director of Matteo Bianchi Studio." We are extremely proud of the design which will stand-the-test-of-time and respond to ever-changing requirements as technology develops."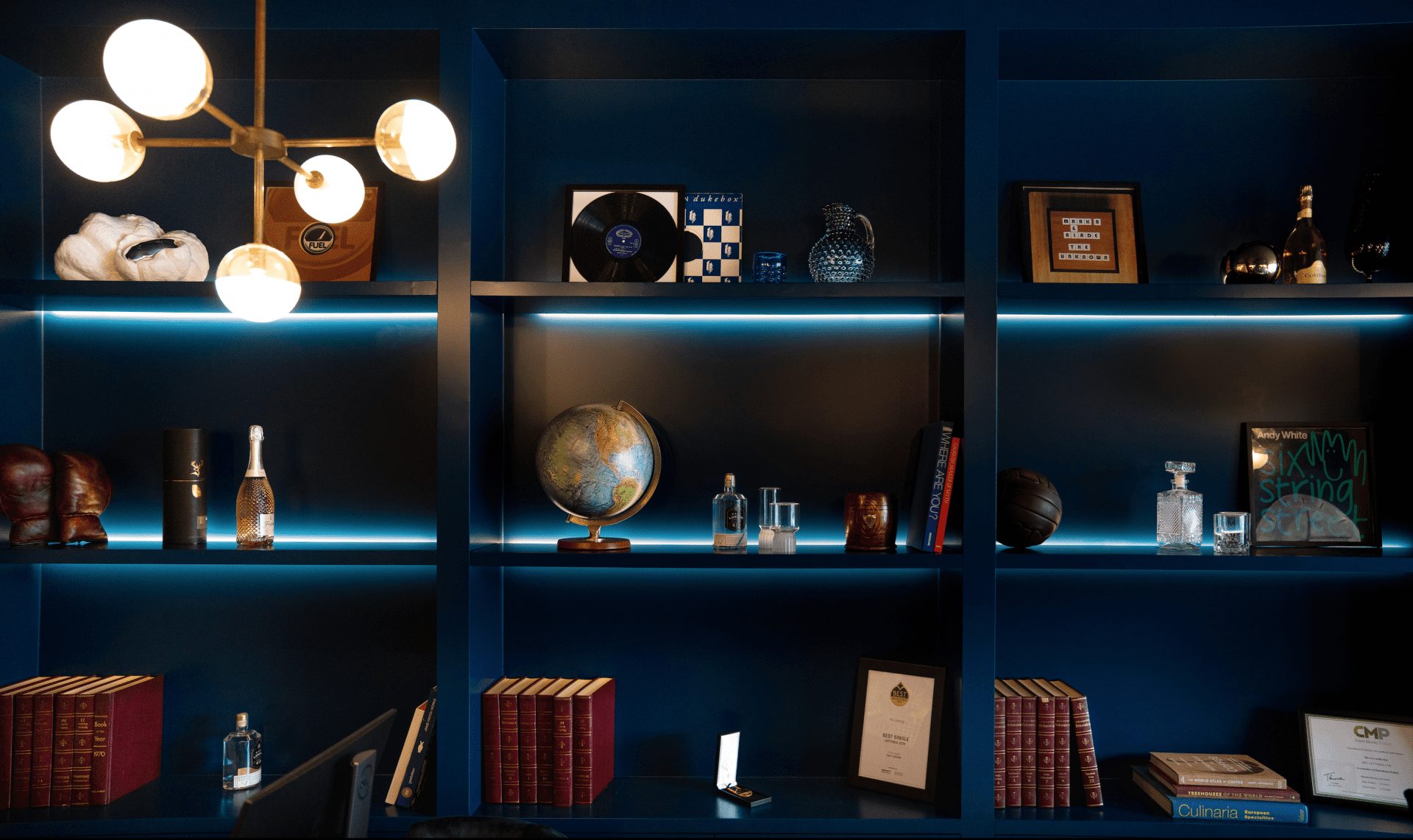 With a homely and elegant atmosphere, Matteo Bianchi Studio has created an inviting space that's filled with sumptuous furnishings, rich inky decor and carefully placed accessories to make finding a home to let an unforgettable experience.
"Matteo Bianchi Studio has provided a first-class service from conception through to completion", adds Jag Sandhu of Net Lettings on the official reopening. "We have all had to work within the boundaries and restrictions of lockdown and we are thrilled with the final result."
Images by Elizabeth Keates Photography