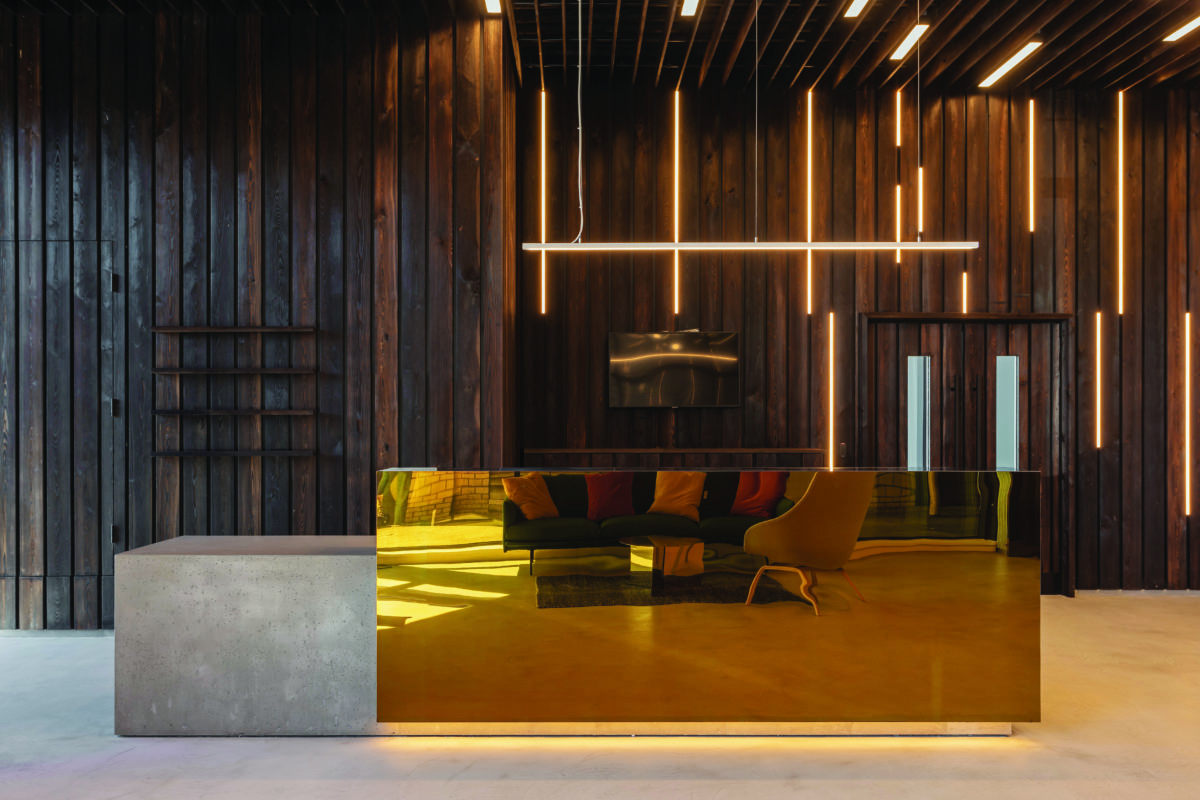 272 GA has taken 3,000 sq m of tired office space and transformed it into a vibrant new collaborative hub for work and play
London-based architecture practice Material Works has recently completed 272 GA, an office building project in Chiswick. Developing a commercially viable retrofit for a building otherwise slated for demolition, Material Works Architecture created a cost-effective scheme for an unloved building and transformed it into a desirable contemporary workspace.
Founded in 2018 by Dickon Hayward, following his lead role in workplace projects for Studio RHE including the Alphabeta Building in Shoreditch and the repositioning of East India Dock for Trilogy Property, Material Works Architecture seeks to further this work by exploring the relationship between changing work and lifestyle patterns.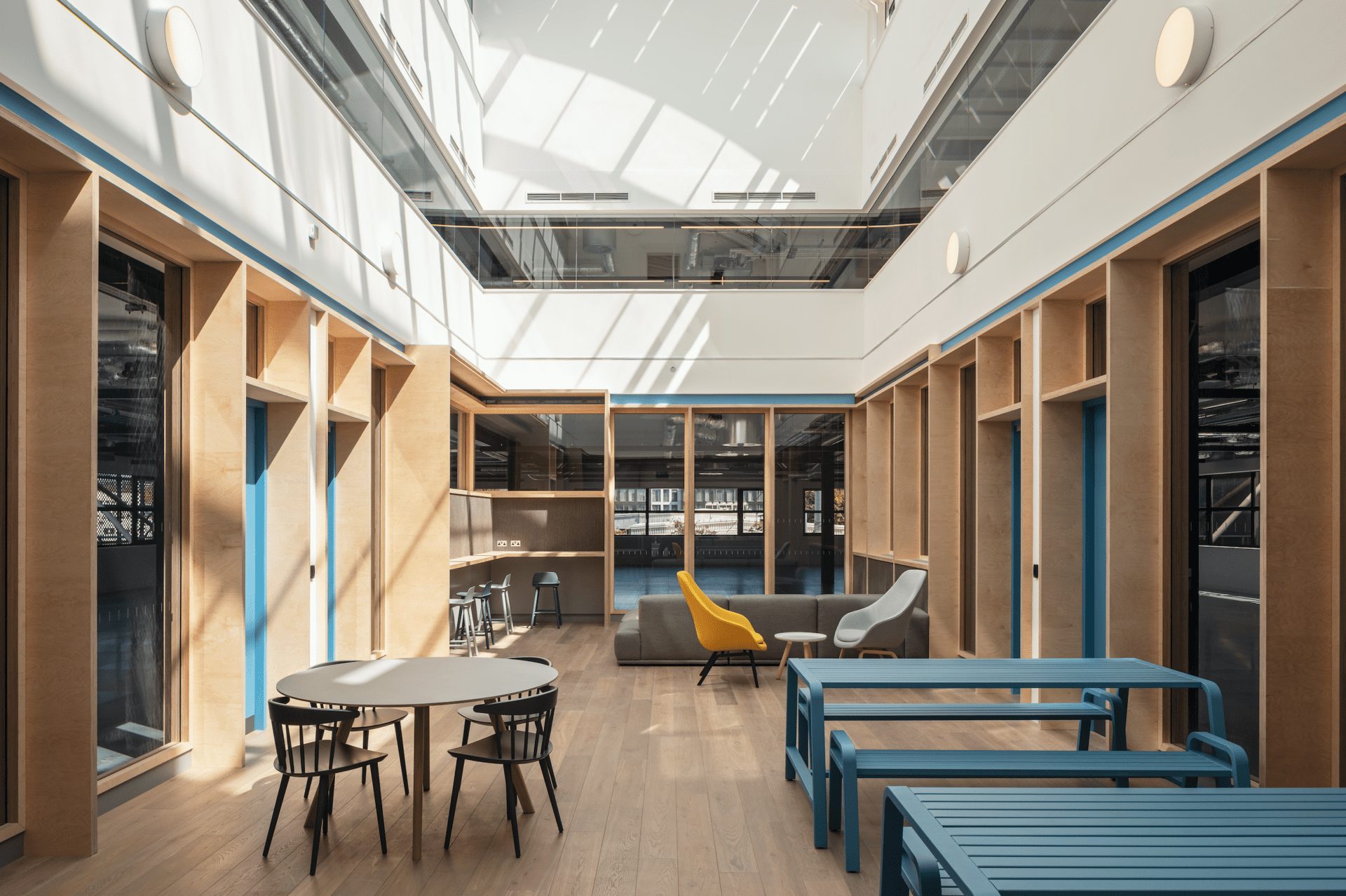 Working closely with developers, co-working providers and construction professionals, Material Works Architecture are developing a vocabulary for sustainable workspace design that looks beyond accepted norms within the industry and opens to the possibilities of the future.
For their recent 3,800 sq m design, the team has created a series of additions and interventions that accommodate the broader range of amenity and activities demanded by a rapidly changing office market. With a focus on wellness and sustainability, the practice pairs organic materials with planting, natural light and colour to create spaces for reflection and socialising alongside more traditional office rooms.
Material Works Architecture has replaced and enlarged the main entrance to create a sophisticated foyer. Featuring a palette of polished concrete, charred timber and accent colours such as green, yellow and blue, the new entrance re-defines the building as a vibrant and creative location.
Meanwhile, the creation of a new shared atrium provides a space for socialising and collaborative working. Using timber joinery and soft furnishings, the design provides a practical and homely environment while also drawing day-light deep into the surrounding office plans.
The office floors themselves have been stripped back with the steel structure exposed and ceilings removed to create bright, open spaces that maximise natural light. Furthermore, at ground floor the building has been extended into the adjacent car-park to provide showers and changing facilities along with internal cycle storage.
A productive and professional work environment, which doesn't compromise on style, Material Works Architecture created a simple yet elegant office interior for 272 GA that inspires its workforce and helps amplify productivity.
Images by Luca Piffaretti