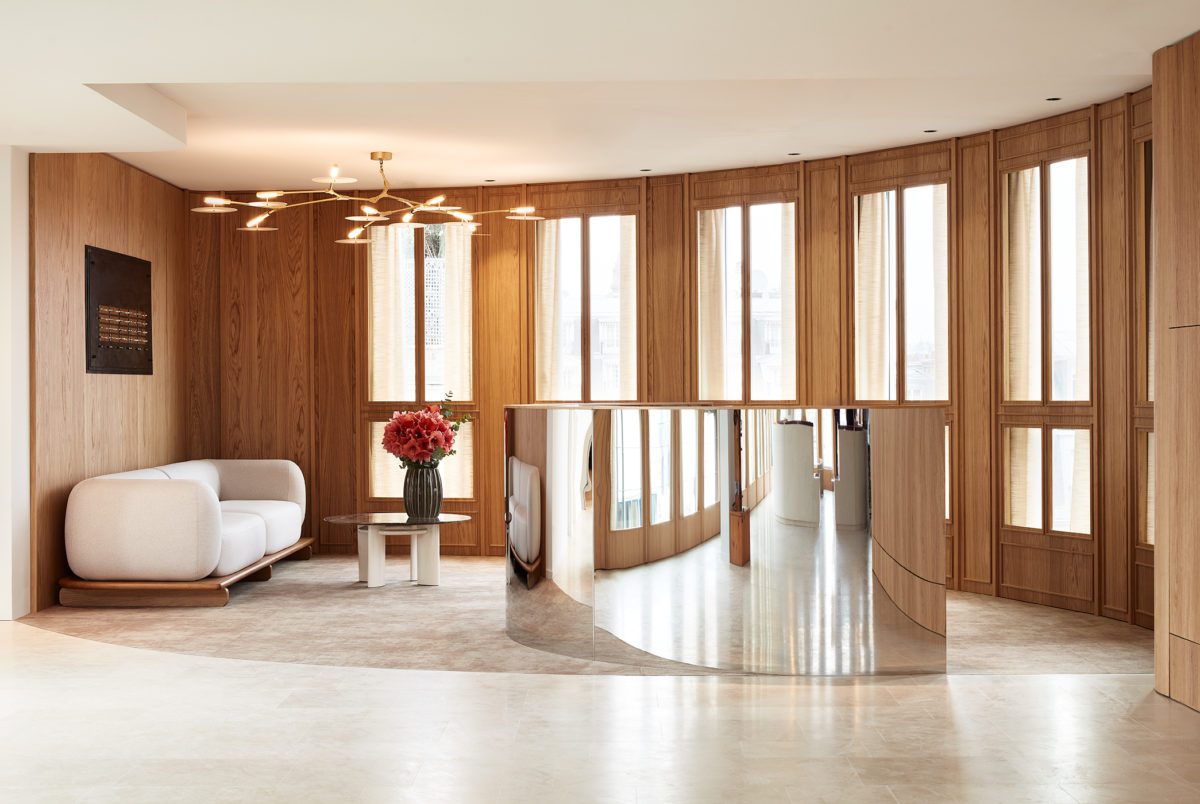 Interior architect and designer Louis Denavaut has conceived a sophisticated space, including custom-made furniture realised with Hauvette & Madani, for a Parisian tech company's HQ
Parisian designer Louis Denavaut was commissioned to design the headquarters of a tech company on Avenue Matignon in the 8th arrondissement of Paris.
Given carte blanche for the project, Denavaut only had to consider one specification: to combine cutting-edge technology with contemporary aesthetics. To redesign the space, Louis Denavaut teamed up with former classmates from the École Camondo, Hauvette & Madani, who have several high-end projects under their belt, and are well-known for the studio's timeless aesthetics.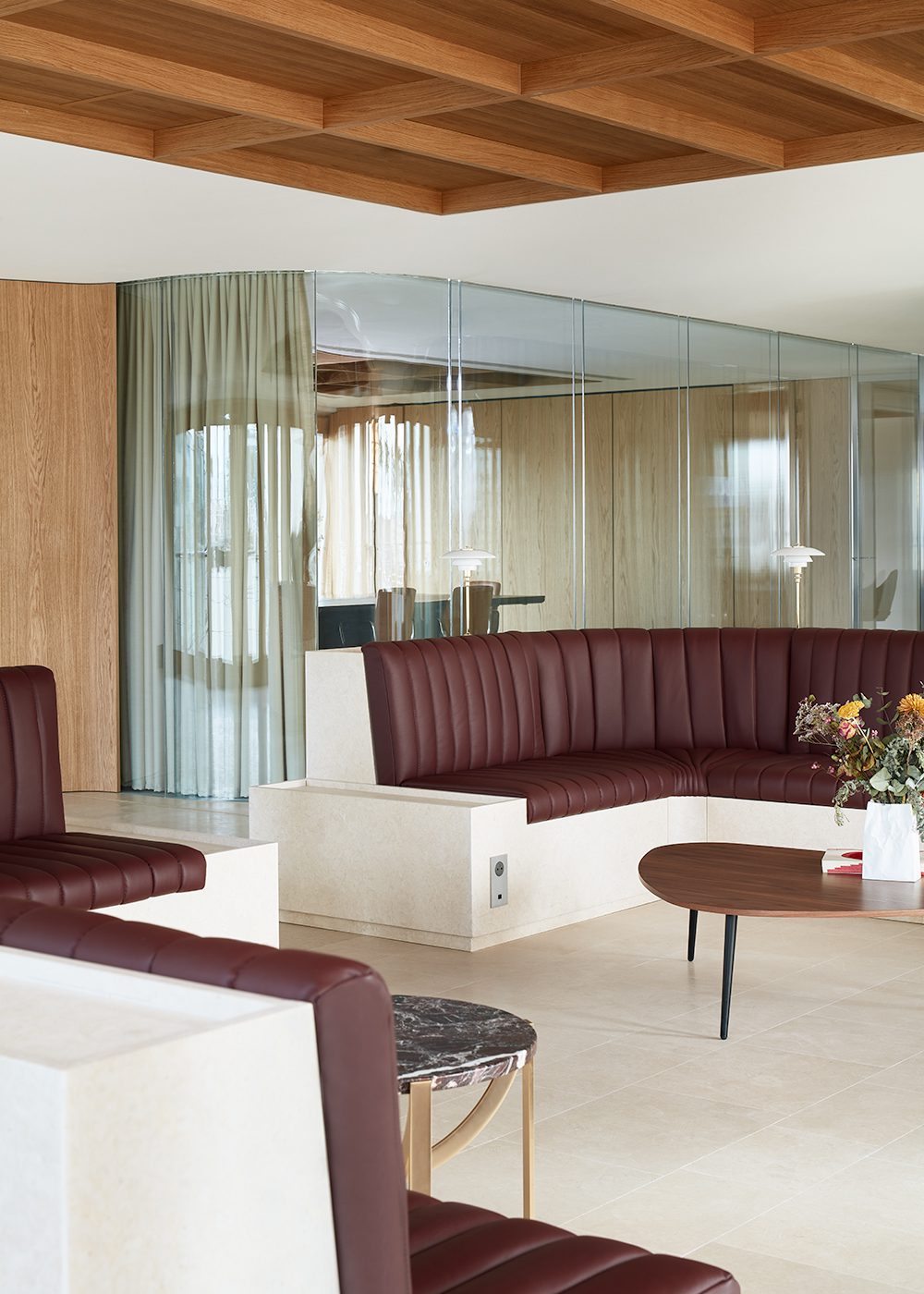 The headquarters, situated inside a modern glass-clad building, offers expansive views of Paris yet lacked soul and personality. Measuring 4000 sq m, the project comprises an elegant foyer and several workstations, which feature a warm palette of materials and textured surfaces.
To offset the somewhat sterile setting, Louis Denavaut and Hauvette & Madani lined the inner walls with a double layer of warm wood, creating texture and adding a touch of warmth to the interior. Beautifully contrasting with the smoother stone elements, the designers divided the larger space using elegant linen curtains to enhance the office's comfort.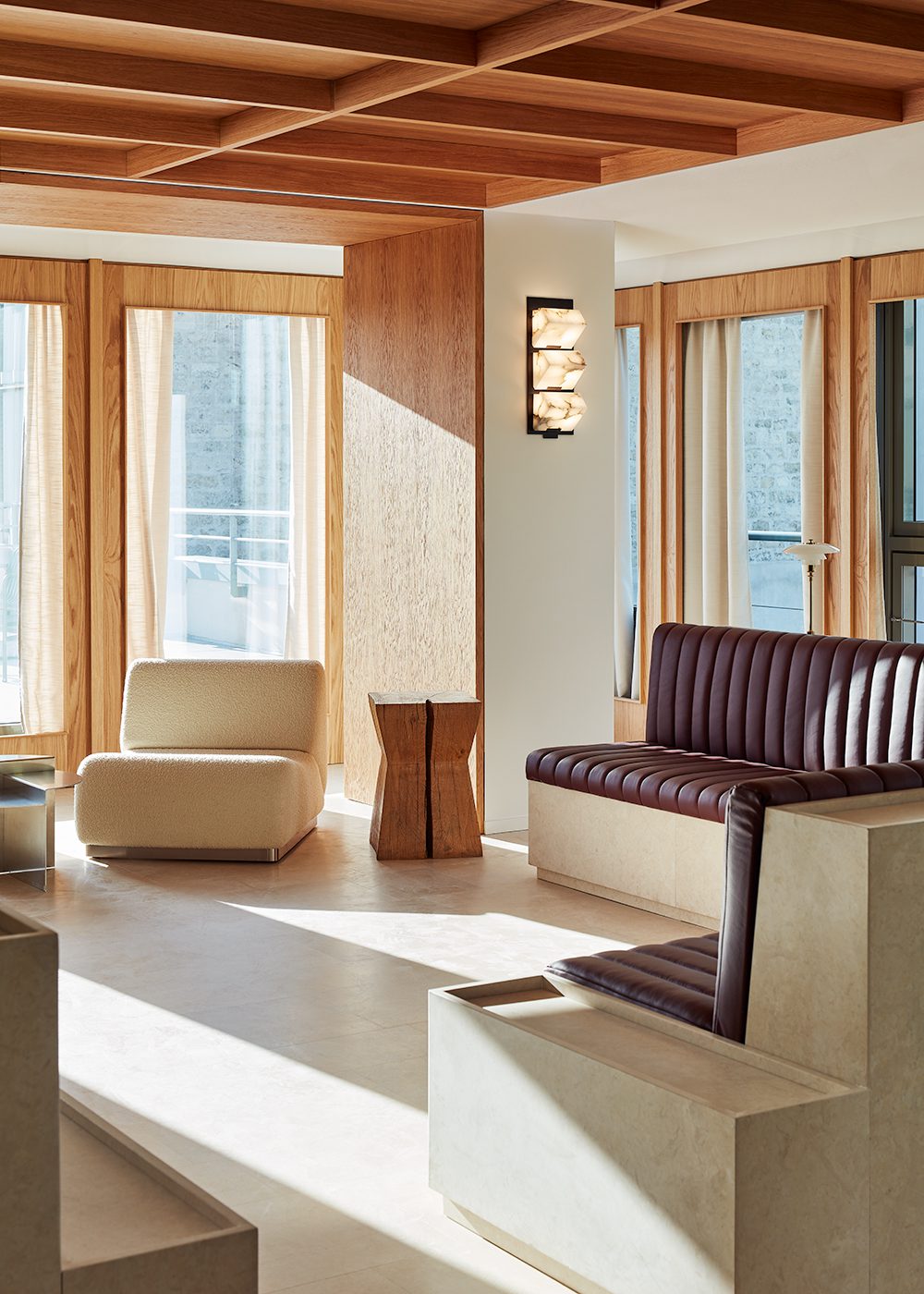 Upon entering the space, employees are greeted with a soft colour palette of beige tones, which creates a soothing and inviting work environment.
The elegant furniture—from the counter to the sofas, along with the lamps and adjustable desks—was custom-designed by Louis Denavaut and Hauvette & Madani in close collaboration with La Manufacture. Wooden desks and coffee tables help create classic, unobtrusive look, while thick rugs and hand-formed ceramics add a touch of personality.
The result is a welcoming, elegant and functional space that oozes sophistication. Aiming to improve working environments and productivity, Louis Denavaut and Hauvette & Madani have created a stylish setting full of colour, life and inspiration in the heart of Paris.
Whether employees work from a designated area or at a desk in one of the HQ's communal spaces, the interior successfully caters to different needs and ensures its workforce will feel focused, creative, and comfortable wherever they are.
Images by DePasquale+Maffini