The new space, set in the heart of Minsk, features mood lighting to create an edgy ambience
Minsk-based trio Artem Tiutiunnyk, Yuliya Chernova, Anna Liakhovskaya of Kotra Architects have designed a 101 sq metre light-filled, contemporary workspace for Vizor Games in the Belarusian capital.
The company's employees share one light-filled, open-plan space, which aims to bring an atmosphere of serenity and tranquility into an otherwise busy office.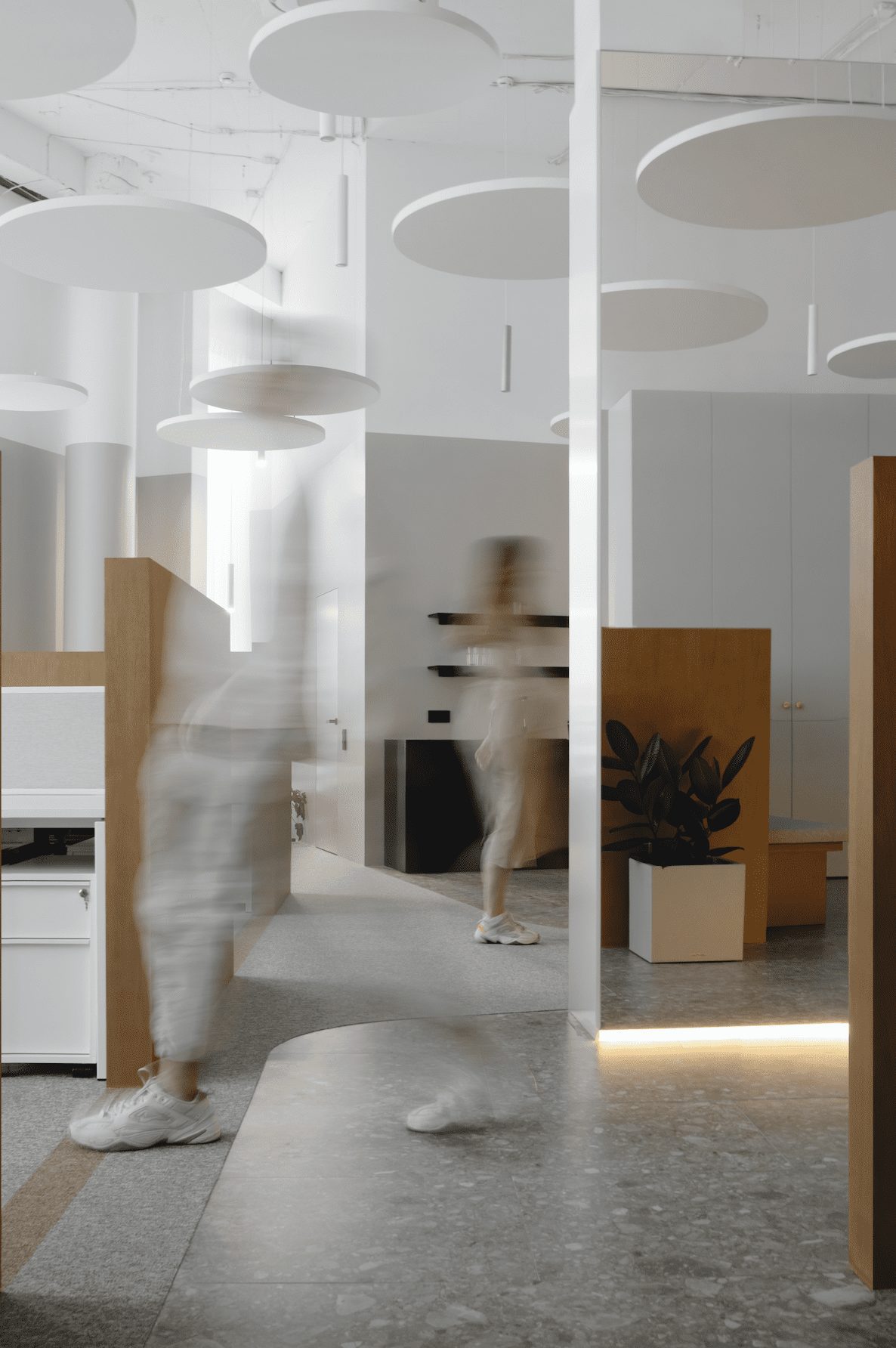 "Our goal was to organise the workspace for one of the company's main departments", says Kotra Architects. "We started designing the space with a clear vision of how we see it being used and what effect we wanted to achieve. For us, this meant shifting away from an 'office style' – instead we added elements of home living into the workspace."
This was achieved by incorporating a variety of materials, a neutral colour palette—think natural woods, dove greys and rusty oranges—and carefully chosen pieces of furniture that would create a homely atmosphere. With many people spending the majority of their time in offices, Kotra Architects hoped to create a space that would allow employees to relax away from their desks.
"Before we began work, we had to deal with the peculiarities of the space", shares Kotra Architects. "The 5-metre ceilings, for instance, created a significant echo that hampered communication and work in the room. We solved this problem using acoustic panels installed on the ceiling, which are also a part of the ambience lighting of the office."
A key feature of the design is the mood lighting, which allows employees to change the look and feel of the office depending on their needs. For instance, a white light is used for work while blue, red or green accelerates relaxation, but these shades can also be used as colour therapy or even to create a party-inspired atmosphere for festive get-togethers.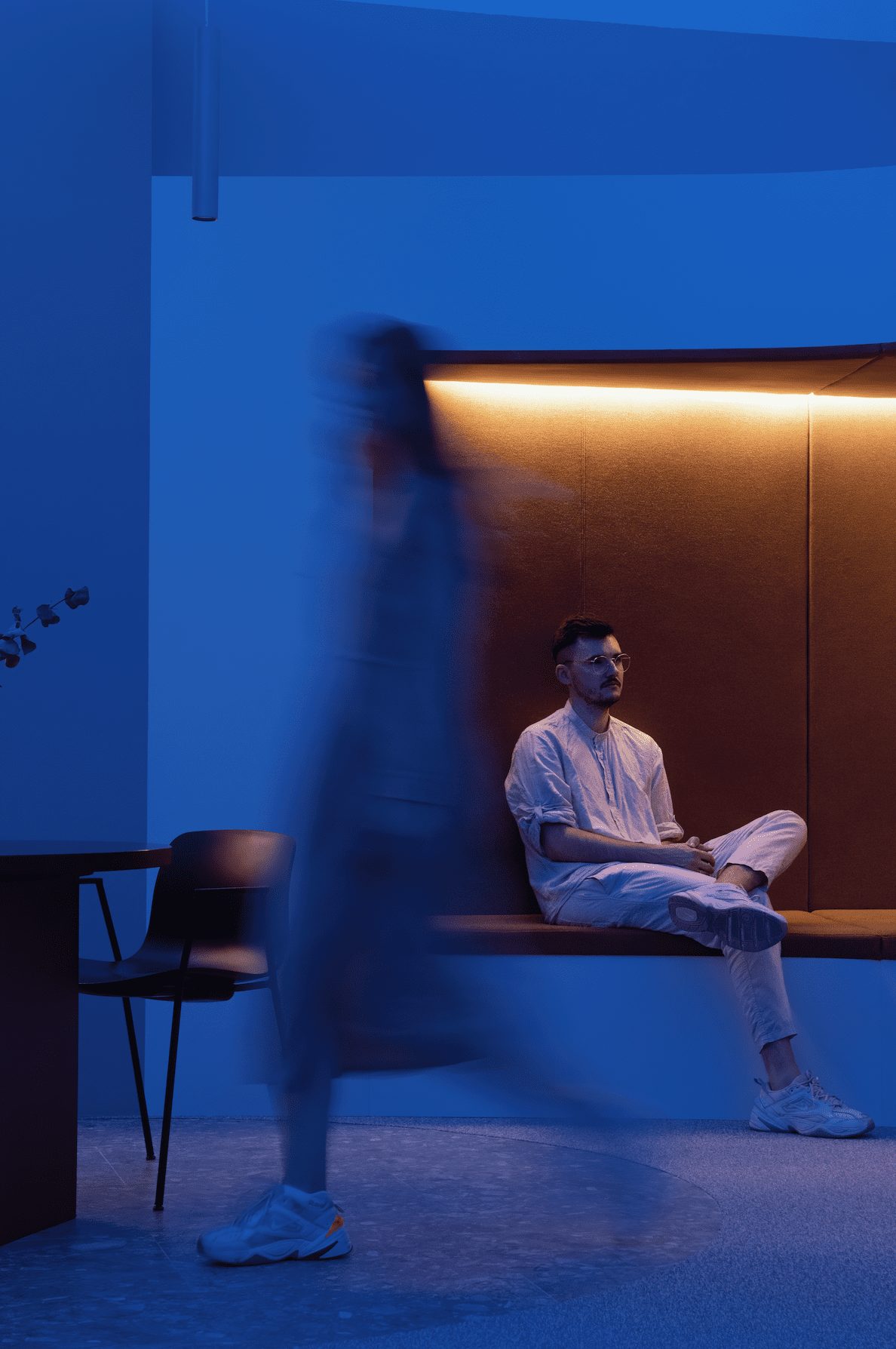 The light-coloured walls, which drench the interior in a rainbow of colours, are separated visually by different materials. On the one hand this divides the space into functional blocks, while on the other, it creates a holistic space for work, rest and after-work play.
As well as the main workspace, the office also includes other employee-focused areas, including a wardrobe for jackets and bags, a relaxation area and coffee point where employees can relax, eat their lunch or even hold informal meetings.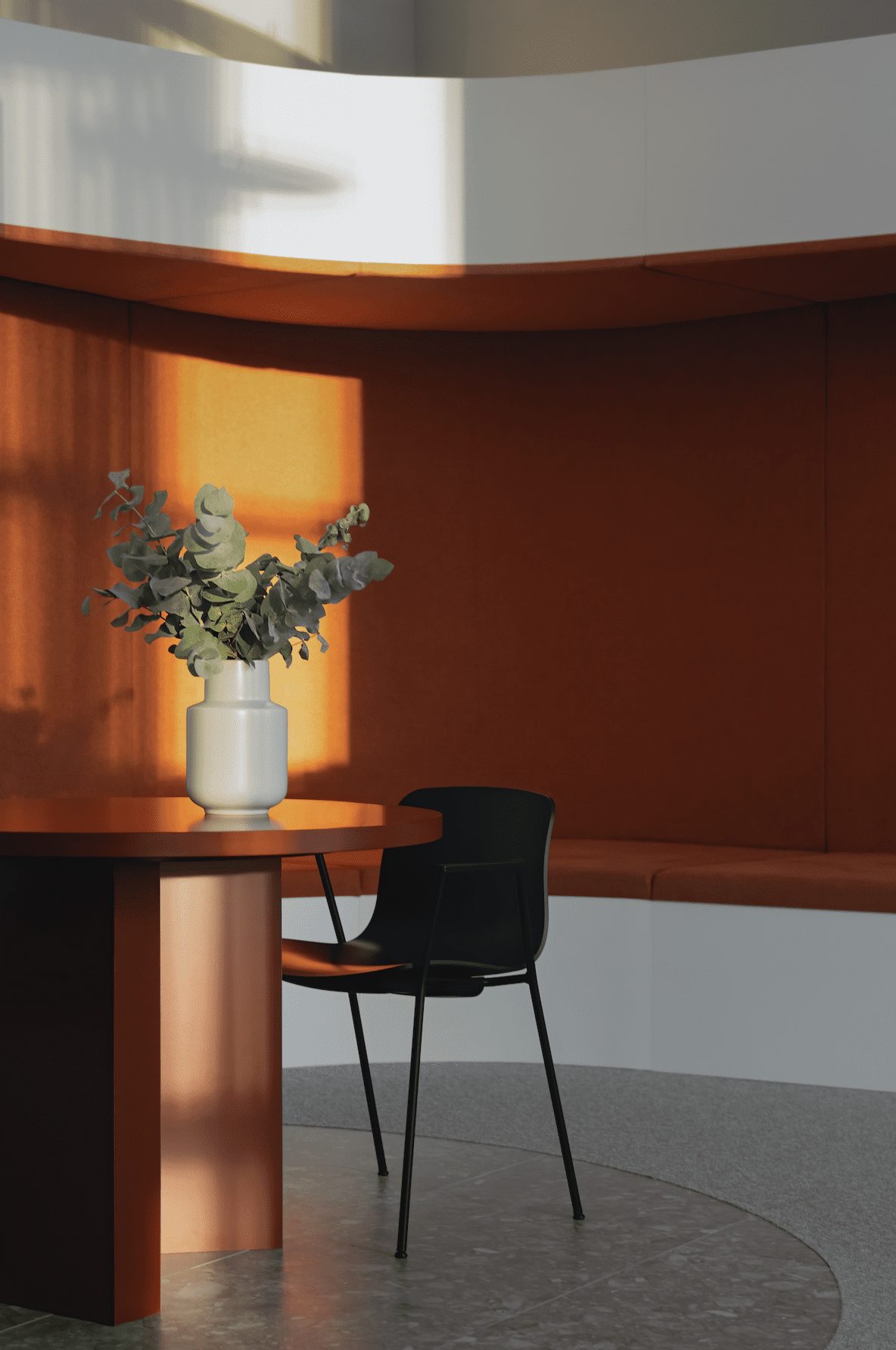 Kotra Architects, founded by Tiutiunnyk Artem and Chernova Yuliya in 2018 focuses on creating private and public projects.
Creating minimalistic and clean spaces with special attention to form, light and tactility, the practice aims to create spaces that are devoid of unnecessary things, but filled with meaning.
Images by Yana Novikova and Artem Bobrov