Clean lines and a sophisticated palette are enriched by carefully preserved historic details to create an intriguing dialogue between old and new at the new Italian headquarters for beverage company Lagfin
Working on a historical building is often like peeling an onion – it's all about stripping back layer after layer of additions and past renovations to discover the original beauty of a space. This was certainly the case when Milan-based architecture practice m2atelier was commissioned to transform the 600-square-metre first floor of a 19th-century Milanese palace into a contemporary workplace and new Italian headquarters for beverage company Lagfin.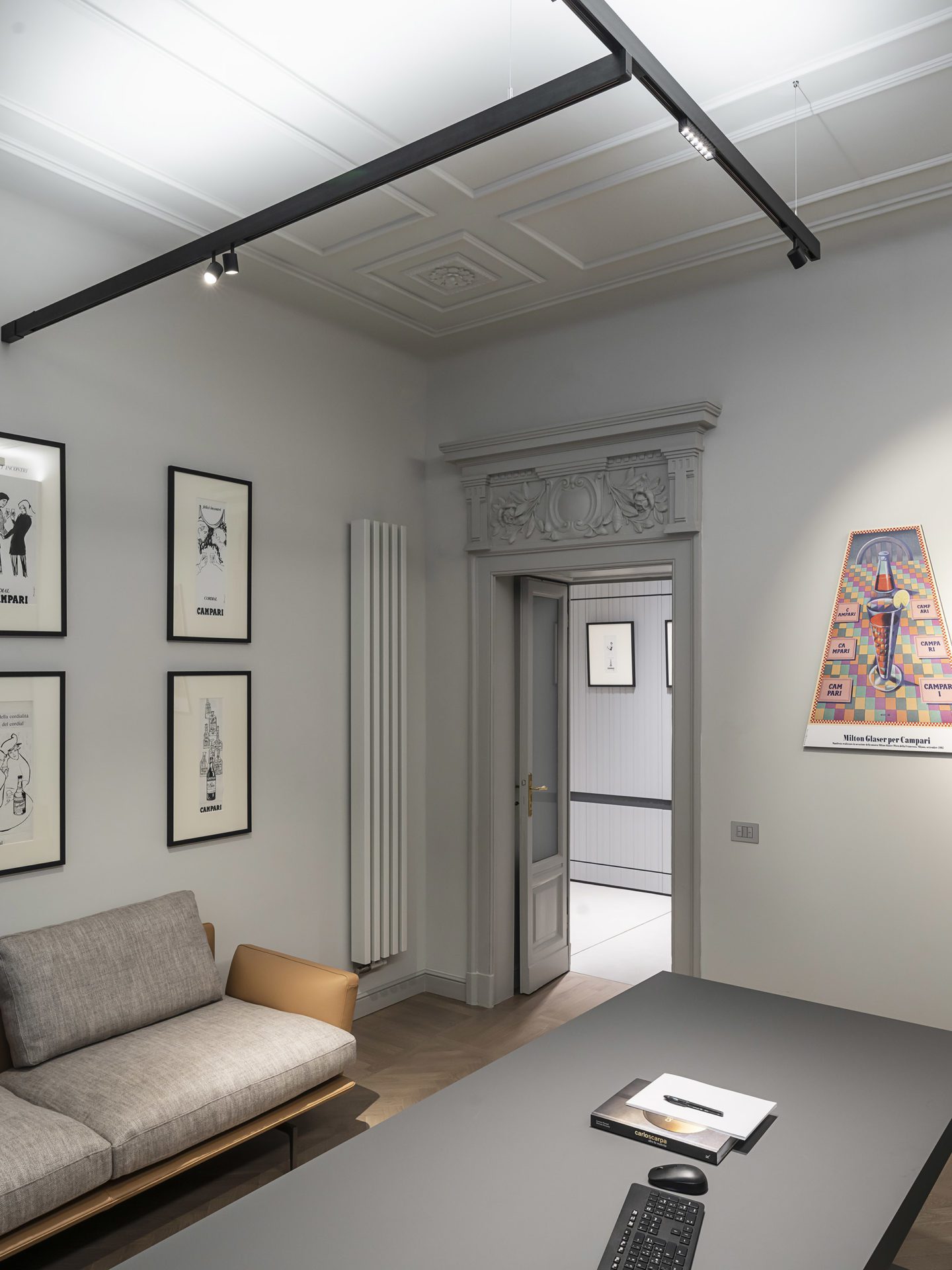 "We tried to balance the needs of a contemporary office without hiding the traces of the previous life of the space," explains Marco Bonelli, who co-founded m2atelier with Marijana Radovic. "This allowed us to develop a contemporary, minimal design enhanced by the timeless elegance and richness typical of refined Milanese buildings of the 19th century."
The mission while transforming an ornate 19th-century palace into a contemporary, tech-focused workplace was to create a dialogue between old and new. In keeping with this approach, the original ornamental stucco details and neglected timber floors were restored – a process the architects describe as "an almost surgical intervention". Ample technology, which enables the Lagfin Italian HQ to stay easily connected to international partners, has also been cleverly concealed within the fit-out.
The results, however, are well worth the effort. The historic details add a rich texture and character that juxtaposes pleasingly with the clean lines, glass partitions, and dark metal details of the new fit-out. A dramatic palette of dark greys and neutrals connects and unites each space, from the entrance and staff room to the president's room and even the server room.
In the same way that old and new have been harmoniously brought together, the experience of everyone who uses the space – despite seniority – has been made equal. "Our client wanted an elegant environment with a uniform and discrete style where employees and executives could share the same experience," says Radovic.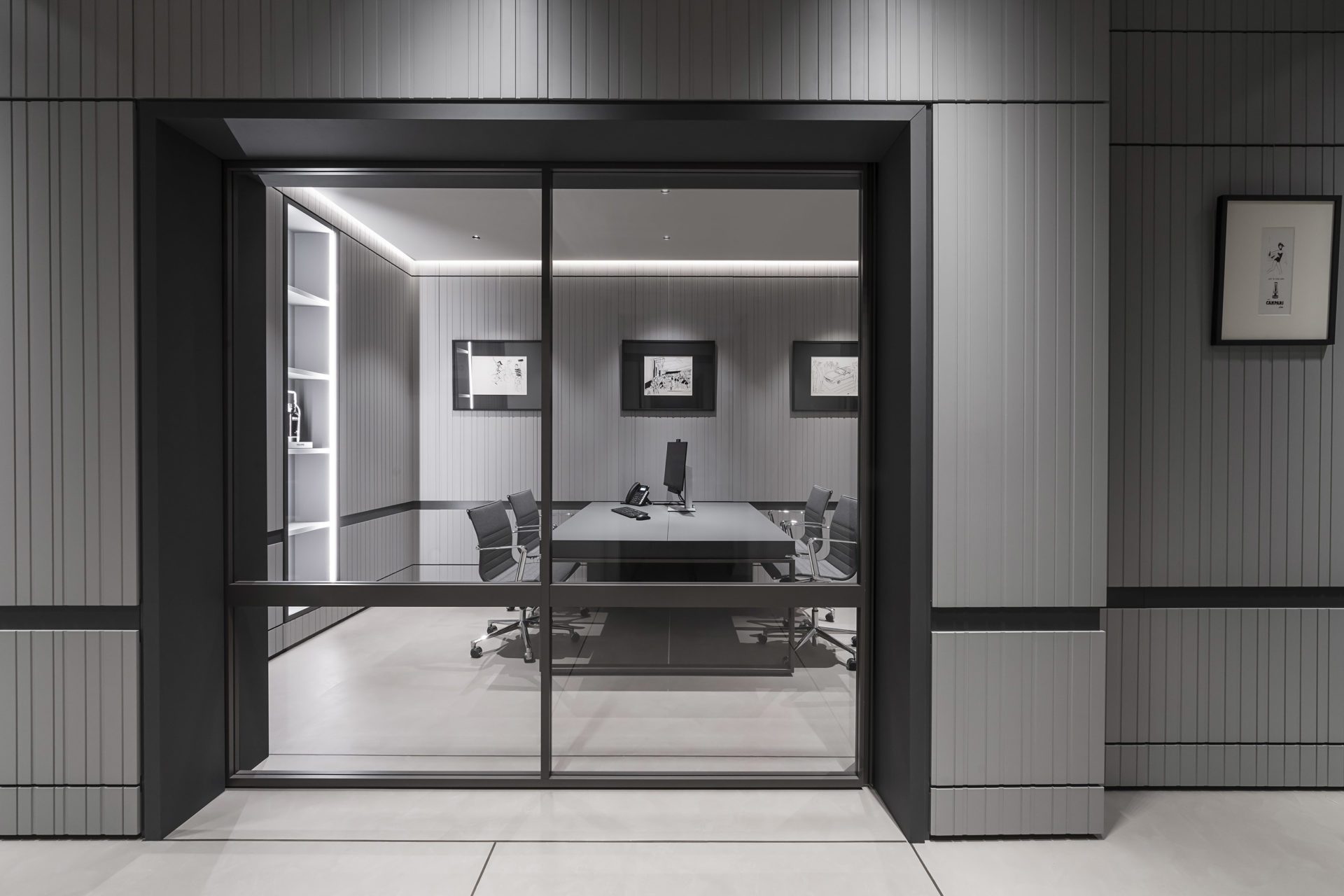 To achieve this goal, the space has been fitted with sliding glass walls that offer acoustic privacy while maintaining visual openness and a connection to natural light; and the suspended lighting system and integrated technology has been designed to enable flexible spaces that complement a variety of work styles and scenarios, as well as events.
"We believe we've achieved a delicate balance on many levels – materials, details, space, and historical heritage," says Bonelli. "The fit-out underlines the values of the building whilst also responding to the needs and flexibility of a contemporary office."
Images by Lorenzo Pennati
Enjoyed this article?  Read more: Atelier du Pont completes new Paris headquarters for housing authority RATP Habitat