Sculpted into different levels and featuring a fully inhabitable rooftop, the building blends architecture and nature
Located on the bustling 158 rue de Bagnolet in Paris' 20th arrondissement, RATP Habitat's new wooden-framed workspace is nestled amidst a densely constructed city block.
The office spans three storeys, each with its own function and identity designed by Atelier du Pont who was enlisted to create the vibrant interior spaces, furniture and RATP Habitat's signage, working with the client at all stages to define its new workspace.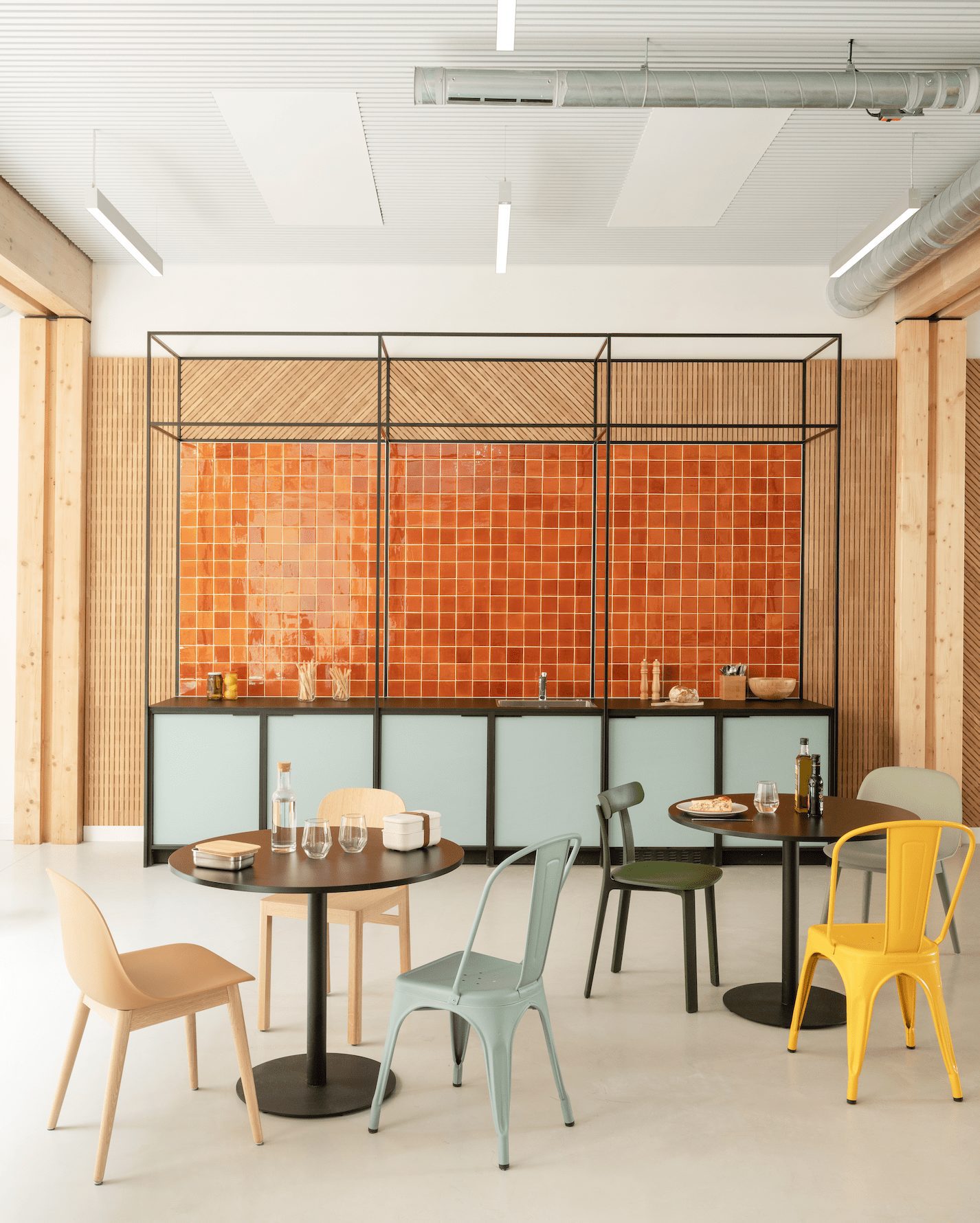 Upon entering, a core open-plan space greets staff, which can be reconfigured with mobile partitions to adapt the interior as needed. Whether closed office, nomad workspace or informal and collaborative meeting areas, RATP Habitat's office is designed to evolve with its users.
To create a domestic ambiance, Atelier du Pont used a warm colour palette and natural finishes throughout with cosy seating and relaxation areas, including a café and kitchen to be used for informal meetings or team debriefings.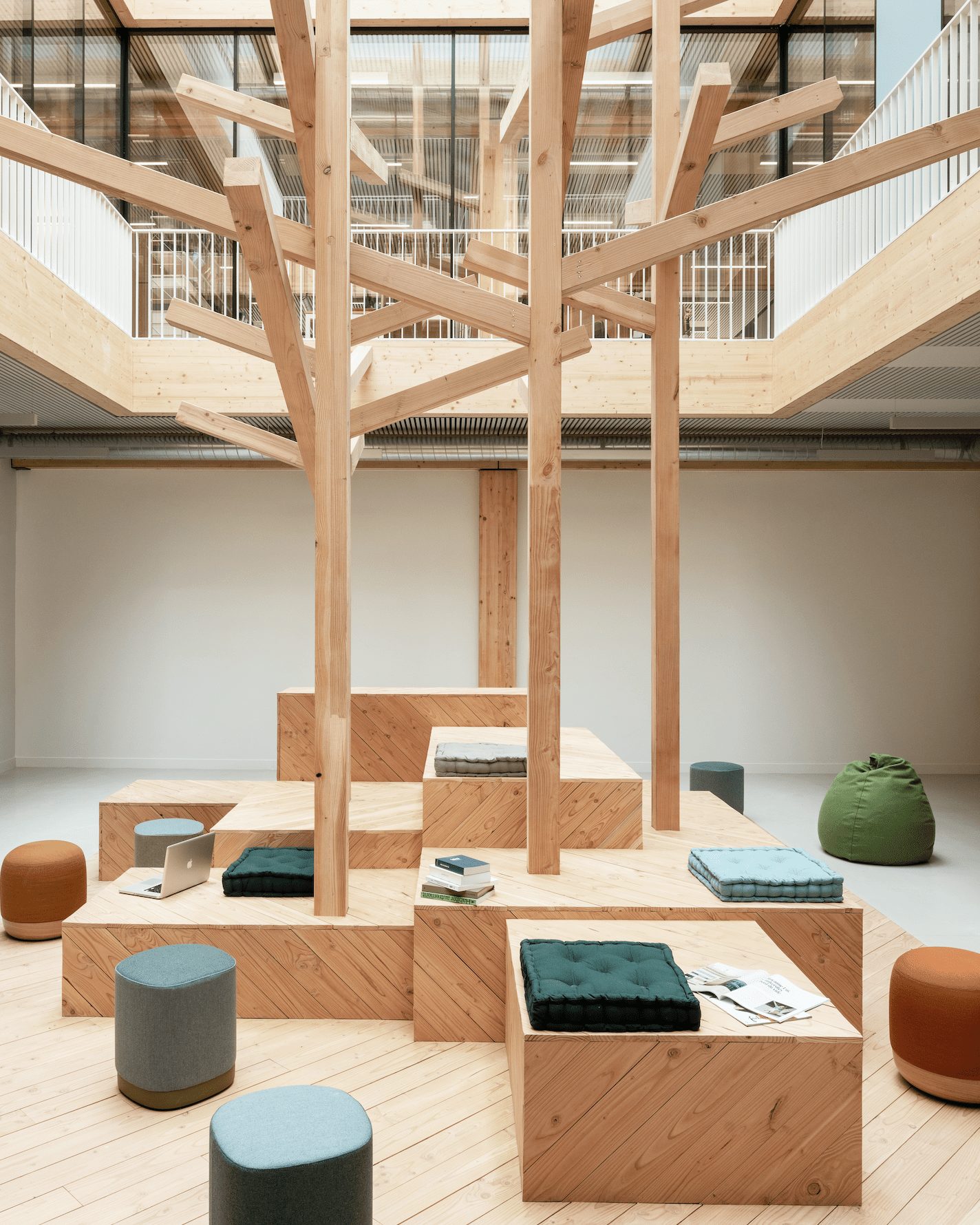 There is also an abstract sculpture, Bois Debout, by Paris studio Atelier YokYok, which fills the entire height of the office's 13-metre-tall atrium, where seating at its base turns the space into a hub for collaboration for people to talk and exchange ideas.
The building's interior layout is designed to fundamentally disrupt traditional office models. Meeting the needs of the workplace of tomorrow, the space is built around flexibility, upgradability, multi-use and creativity to provide a holistic and balanced environment where employees can thrive individually and as a collective together.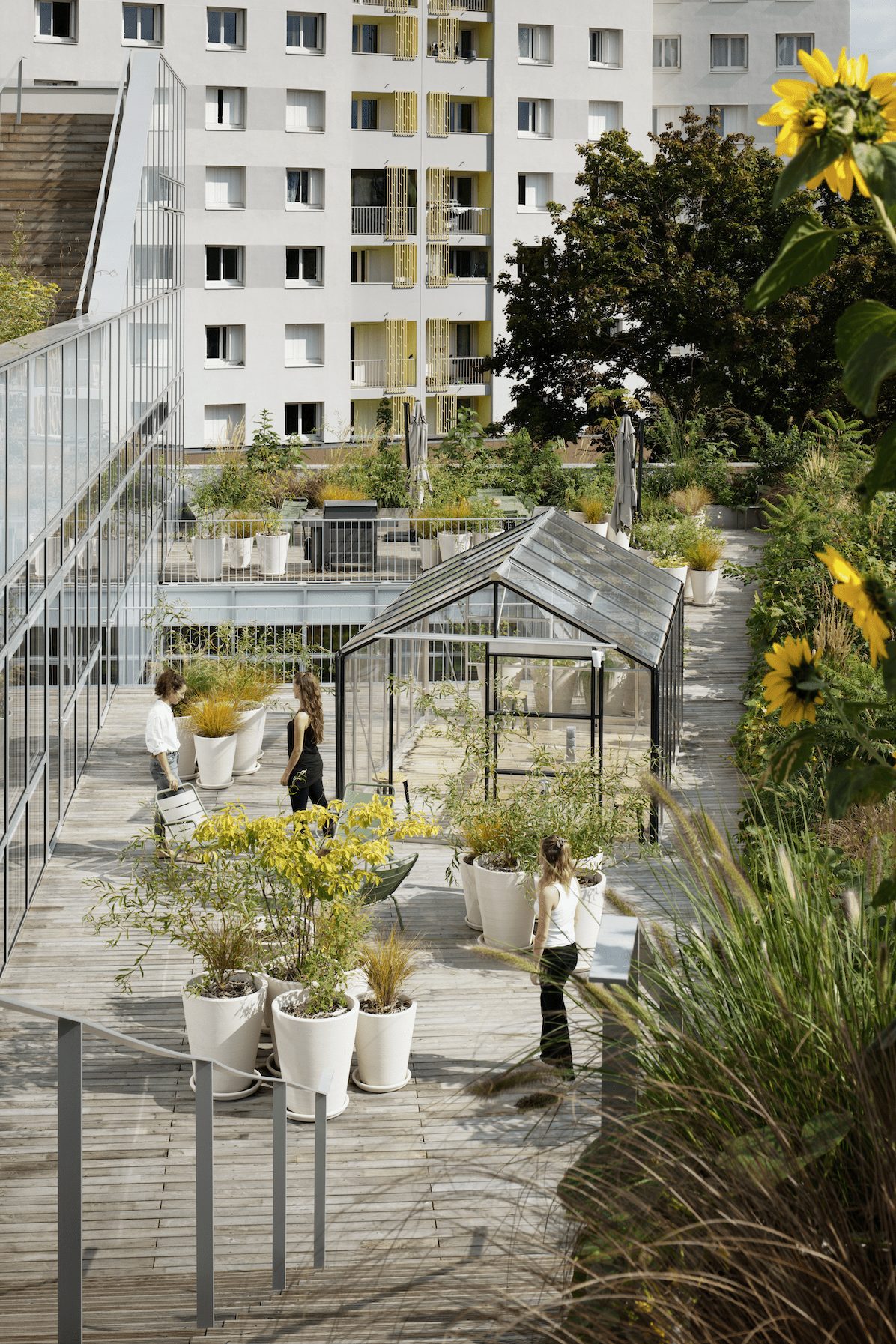 Outside, green, inhabited rooftops allow people to work or relax during their lunchbreak and enjoy the picturesque views of Paris. Here, plant-filled beds and pots punctuate the different spaces on the terraces, while smaller greenhouses located on the lower two terraces, can be used to hold meetings or work in solitude away from the bustling office inside.
Impressively, the uppermost level of the terraces is entirely devoted to a vegetable garden. Improving the health of its staff, the garden is a natural stress reliever and designed to help grow wellbeing and team spirit among RATP Habitat's workforce.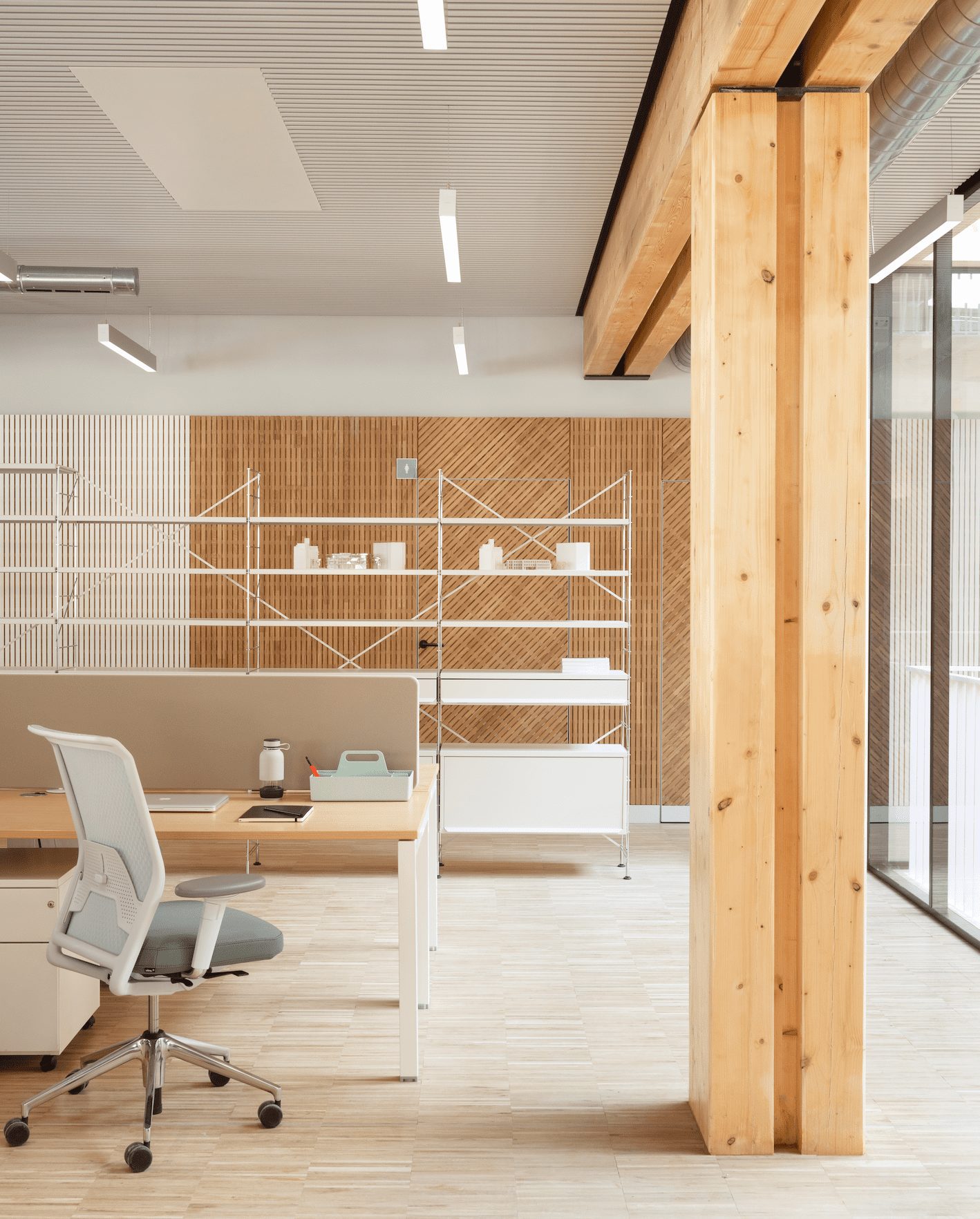 With a focus on sociability, adaptability and domesticity, RATP Habitat's workspace is designed for the fluid future of offices.
Promoting interaction and exchange among its workforce both in and outdoors, the office is a hybrid combination of core workspaces and flexible hubs both in and outdoors. Encouraging workers to choose where to work from, the unique design of this office empowers staff, allowing everyone to do their best work possible wherever they wish.
Images by Vincent Leroux, Takuji Shimmura