The elegant pastel scheme at the Danish shoe manufacturer's new space has us stepping into spring
Multi-disciplinary design company Hong Designworks recently conceived Ecco's revamped office in Xi'an, China. Inspired by the movement and rhythms of nature, the design team created a series of dynamic spaces that reflect the brand's wider values.
The workspace, decorated in uplifting, spring-ready colours, feels subtle and soothing. Featuring a custom-built, leather brick installation – inspired by the city's old walls – it is a nod to Ecco's spirit of innovation and the brand's use of leather, a fundamental component of Ecco shoes.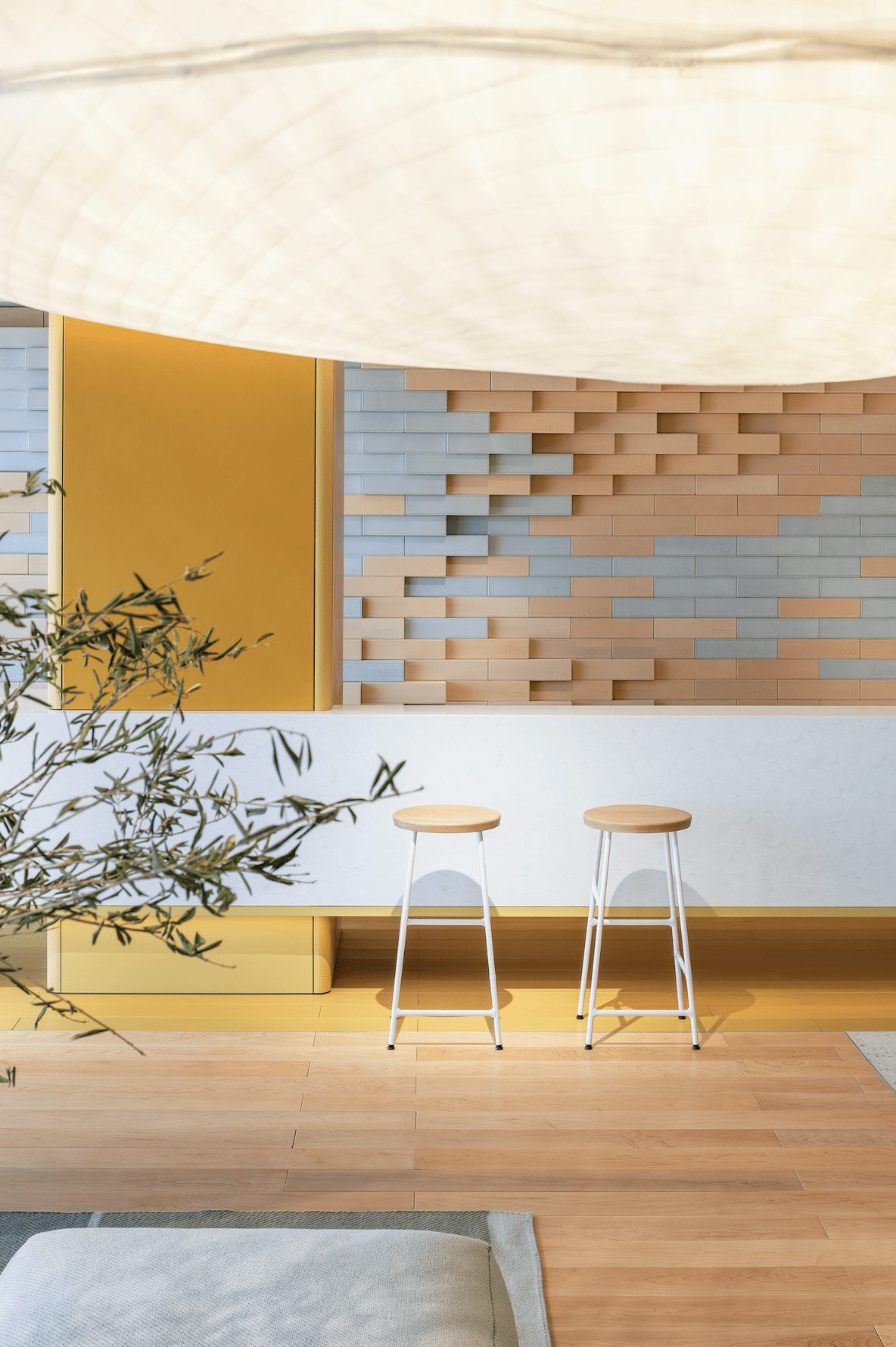 Each leather brick can be removed by visitors and reused as a gift box, which allows the feature wall to take on new forms over time. This enables users to play with the space in different ways, while also demonstrating a move away from the monotonous colour palettes and styles found in more traditional spatial designs.
The contemporary interior furthermore incorporates leather artworks, inspired by the Shaanxi shadow puppetry and made using Ecco's leather materials. Here, Hong Designworks weaves Ecco's Danish elements into the culture and decor of its new location in Xi'an.
"Nature and rhythm are sources of inspiration for Ecco", said Hong Designworks. "They provide the power for continuous innovation. To conceive the workspace, we adopted creative approaches to interpret nature and the brand's values."
This way of bringing nature indoors is further evident in the office's conference rooms. Its walls are adorned with beautiful, handmade pieces of art including etched aluminium artwork, which conveys the brand's ethos in a subtle manner and style, the latter marked by its Scandinavian simplicity.
Outside the conference room, visitors find breakout spaces and huddle rooms where employees can host casual meetings and catch-ups. Bright yellow hues and a suspended wooden table define this functional area, while the semi-closed ceiling helps produce a calm atmosphere in an otherwise lively environment.
What's more, the office also boasts an elegant VIP lounge, which features an eye-catching shoe-embellished wall that evokes visitors' curiosity about Ecco's shoe-making craftsmanship and expertise.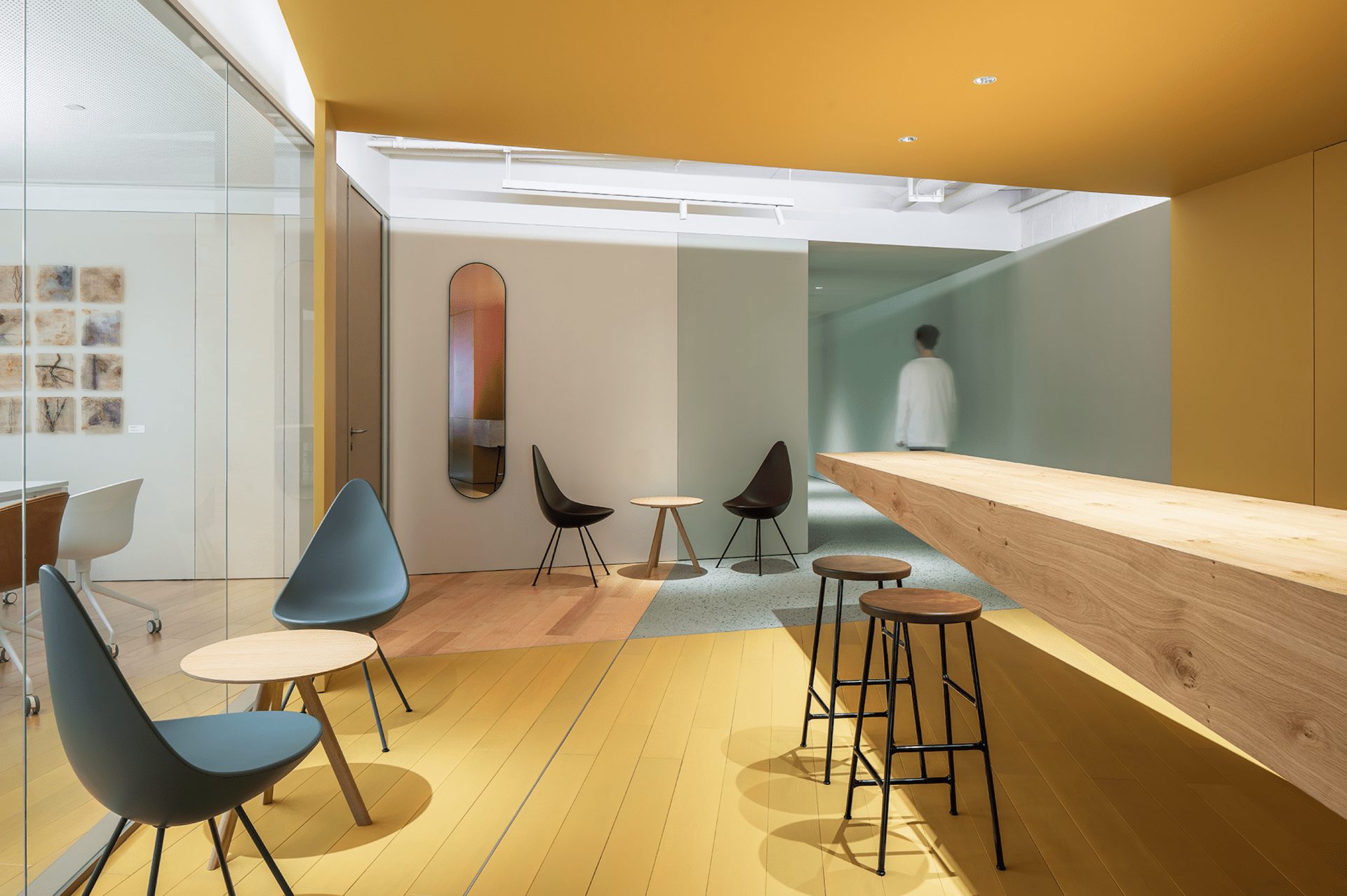 Comfortable, airy and open, Ecco's new workspace balances the rhythm between space and its users.
Its minimalist, nature-inspired interiors give new life to this office by creating a workspace design that feels both inspiring and tranquil.
Photography by Tan Xiao / Studio Ten