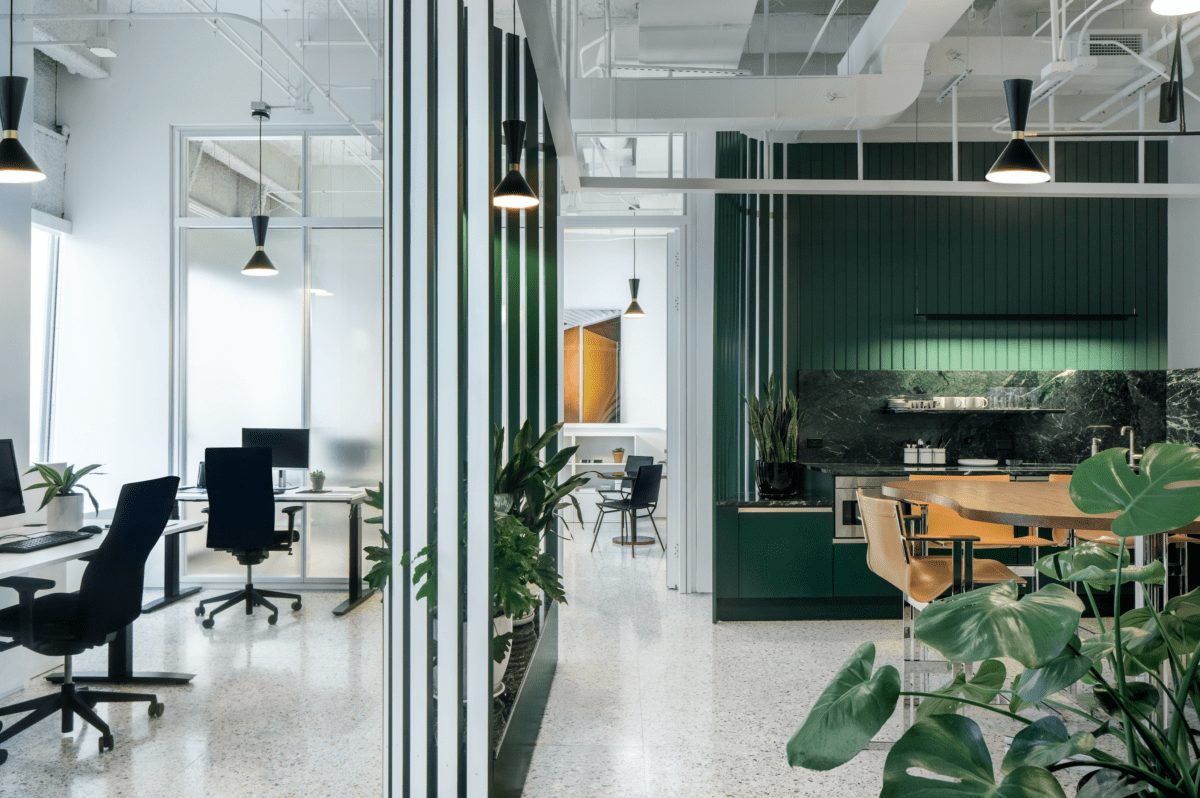 The new office of the Swiss Consulate Chicago located in the heart of the city exudes a polished yet domestic feel
A collaborative project between Swiss Architecture office HHF and Chicago-based practice Kwong Von Glinow, the revamped offices of the Swiss Consulate Chicago takes its inspiration from the legendary Swiss-born architect and designer Otto Kolb.
Having taught in Chicago at Illinois Institute of Technology in the 1960s, the design inspiration aims to link the two cultural architectural histories of Switzerland and Chicago.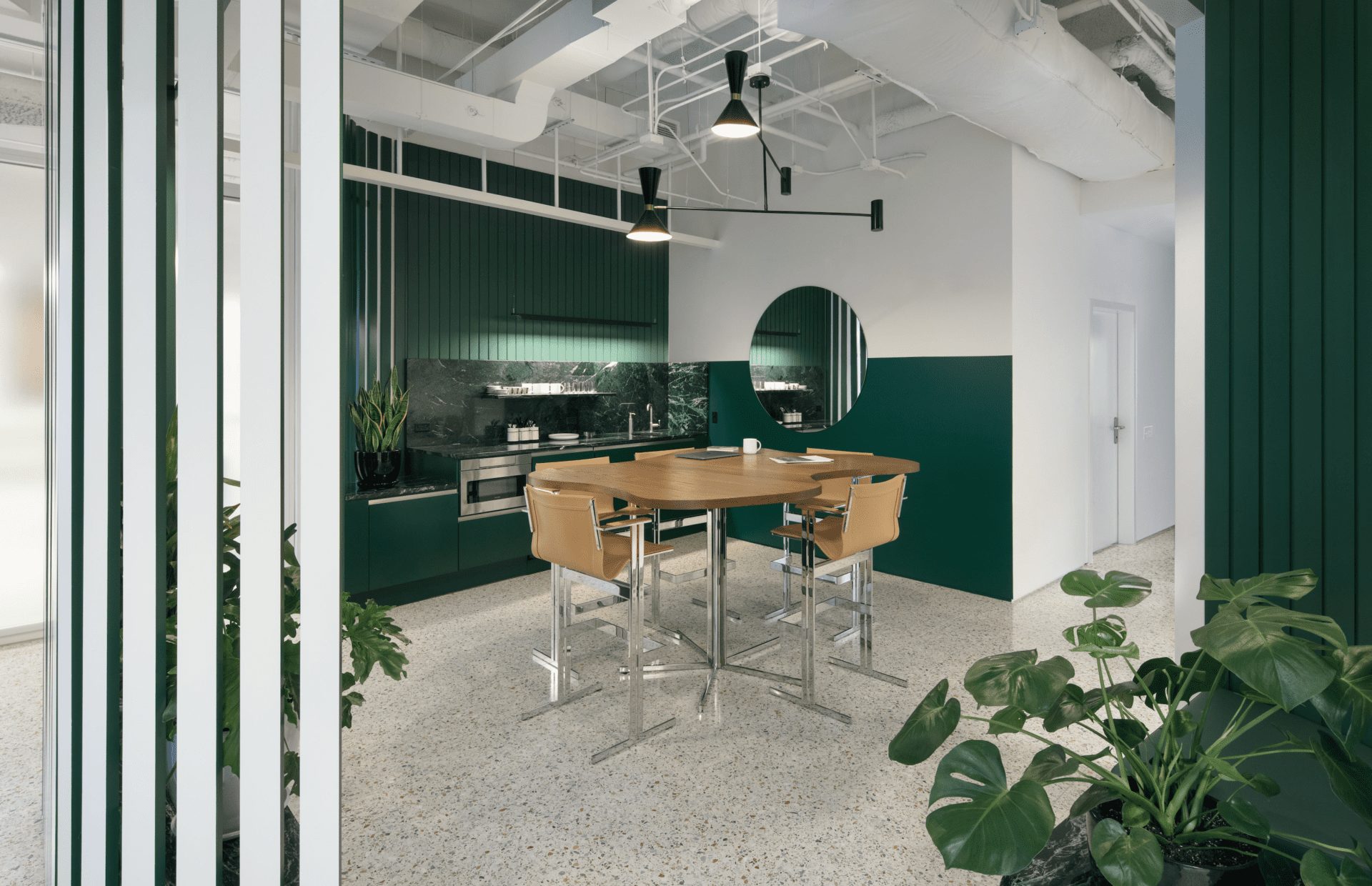 Villa Kolb – the architect's primary residence and family home in Wermatswil, Zürich (1980-82) – espouses a philosophy of architecture which seeks to make the best of very little. The home is an early example of sustainability, while the open-plan layout and the design's continuity allows for the spaces to flow between one another.
Similarly, the Swiss Consulate Chicago is organised around a 'green heart' at the centre of the space, where staff can gather together to connect and collaborate, but this is also an integral part of the workspace from which all of the consular programme is visible and accessible.
Surrounding the green core of the office are additional spaces, including the offices, a conference room, as well as support areas. Creating a soft division within the consulate between the social and working areas, curvilinear built-in benches and a kitchenette mediate the two programmatic areas.
Meanwhile, the light filtering curvilinear elements allow for a soft contrast between the organic geometry of the space's green heart and the abstract furniture of the working areas, the latter of which are embellished with contemporary abstract artwork to inspire creativity and productivity.
The repetitive vertical slats of the curvilinear walls emphasise the verticality of the 14' tall exposed ceiling, while the frosted glass of the enclosed offices and conference room further connects all areas of the consulate, giving added depth and light to the space. A marble-clad backsplash and elegant colour palette of deep green, white and black evoke a feeling of calm.
Marked by its signature, custom-made furniture, which has been designed by Ginger Zalaba, as well as its contemporary open-working concept, the office appears sophisticated but without feeling too ornate. With vibrant colour choices and a rich, textured material palette, the Swiss Consulate Chicago oozes elegance and style.
Photography by James Florio