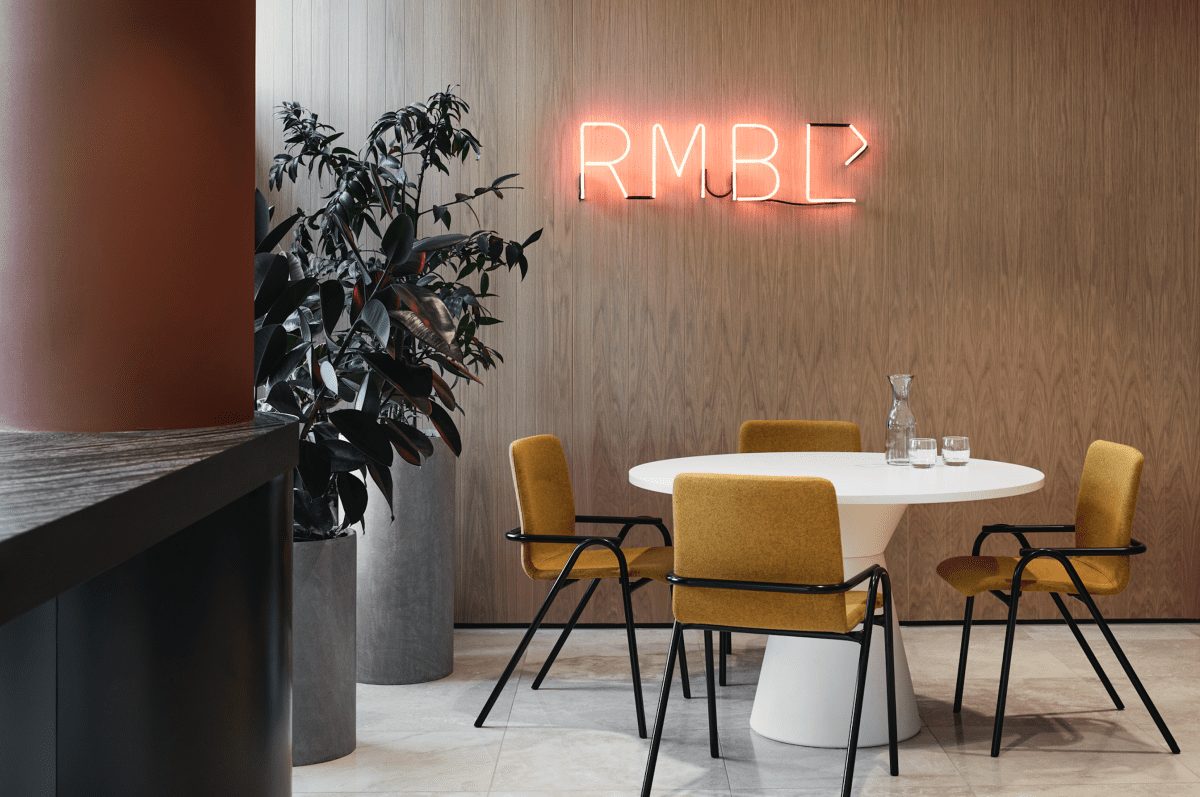 Melbourne-based design studio Golden has given RMBL's workplace a contemporary update complete with timber-enclosed pods and glass-walled meeting rooms
Located above a public library in Melbourne's city centre of Dandenong, RMBL's workplace has, until now, been a traditional space, with offices, meeting rooms, boardrooms and lines of workstations. Now, Australian design firm Golden has helped the firm break out of its conventional box.
With an open design that's focused on activity-based working (ABW), 'a work style that allows employees to choose from a variety of settings according to the nature of what they are doing', the new space required a variety of work settings which would suit different day-to-day activities, while also encouraging collaboration and knowledge sharing among employees.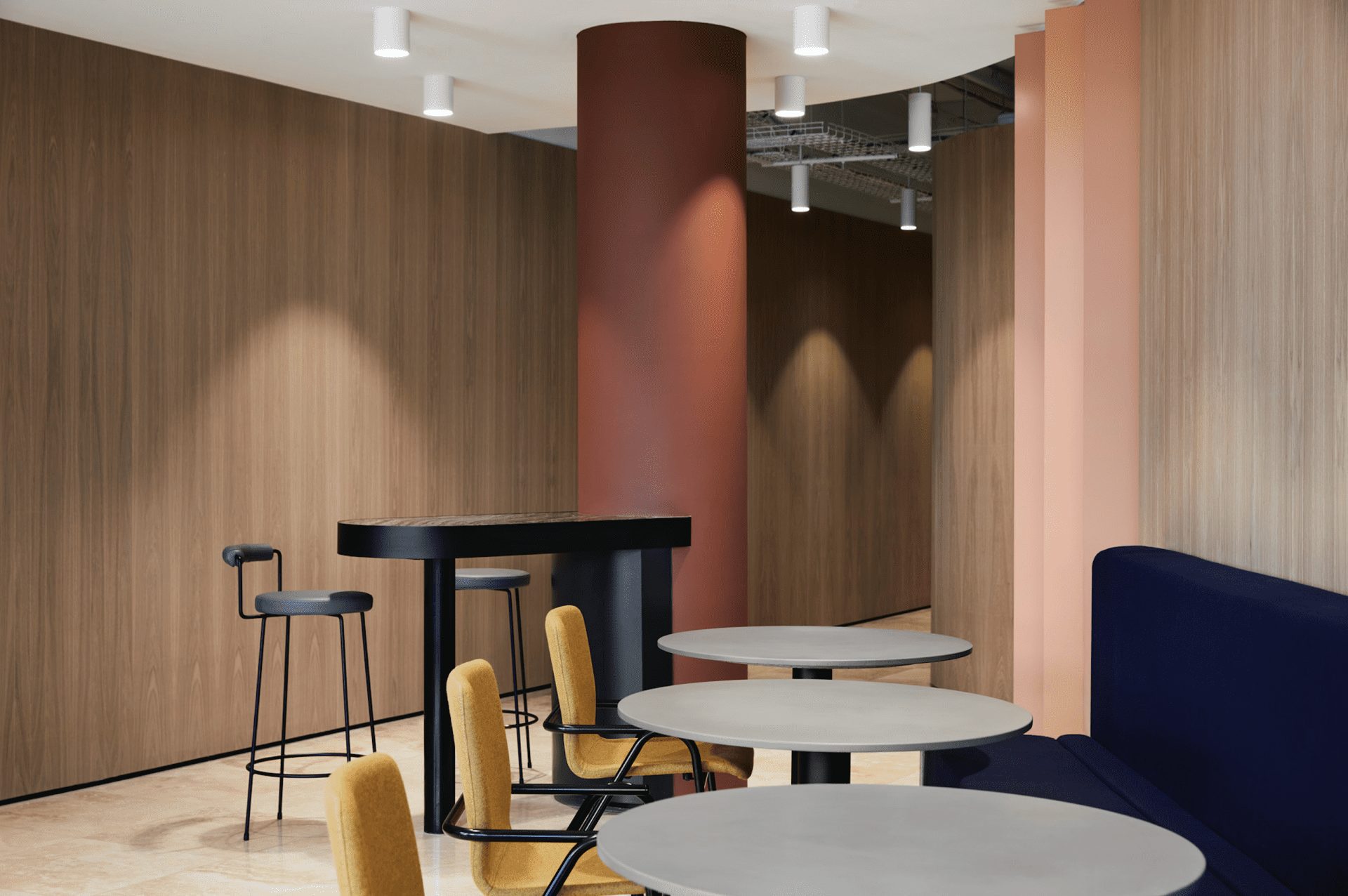 To provide staff with more flexibility, autonomy and the ability to choose where to work (at a safe distance), Golden designed a flexible space with both open and enclosed areas that allow employees to work and collaborate in different ways, whether informal catch-up or a formal one-to-one meeting.
The contemporary aesthetic, which features a calming colour and material palette, is intended to encourage new ways of working together and sharing knowledge in a social office environment. Acoustics, zoning and wayfinding were important elements of the design, due to the openness of the space, but also to help achieve good acoustics and speech privacy.
With the acoustics being an important part of the office ambience, Golden worked closely with an acoustic consultant to ensure all private and quiet areas, such as the phone booths, offered optimum noise insulation.
Furthermore, the team installed an acoustic treatment and white noise signals have also been installed on the exposed ceiling in the key hub areas where the expressed ceiling height would otherwise bounce sound. The separators between desks feature an Ecoustic felt fabric, which is low VOC and made from recycled plastic bottles.
To further provide RMBL's longstanding team with 'future office' amenities, Golden incorporated a wellness room as a space to relax, read or nap, while a dedicated breakout area, reminiscent of a cafe, is a place where staff can socialise during lunch or host presentations for larger groups.
Elsewhere, sit-to-stand desks are dotted throughout, while low seating and bar stools, allow employees to choose from a variety of work settings. A palette of orange, rust and green adds warmth to the workspace as seen on the moveable louvre screens that can be open or closed for visual connection or privacy, while the muted-coloured tones of the Bolon floor, aids with zoning.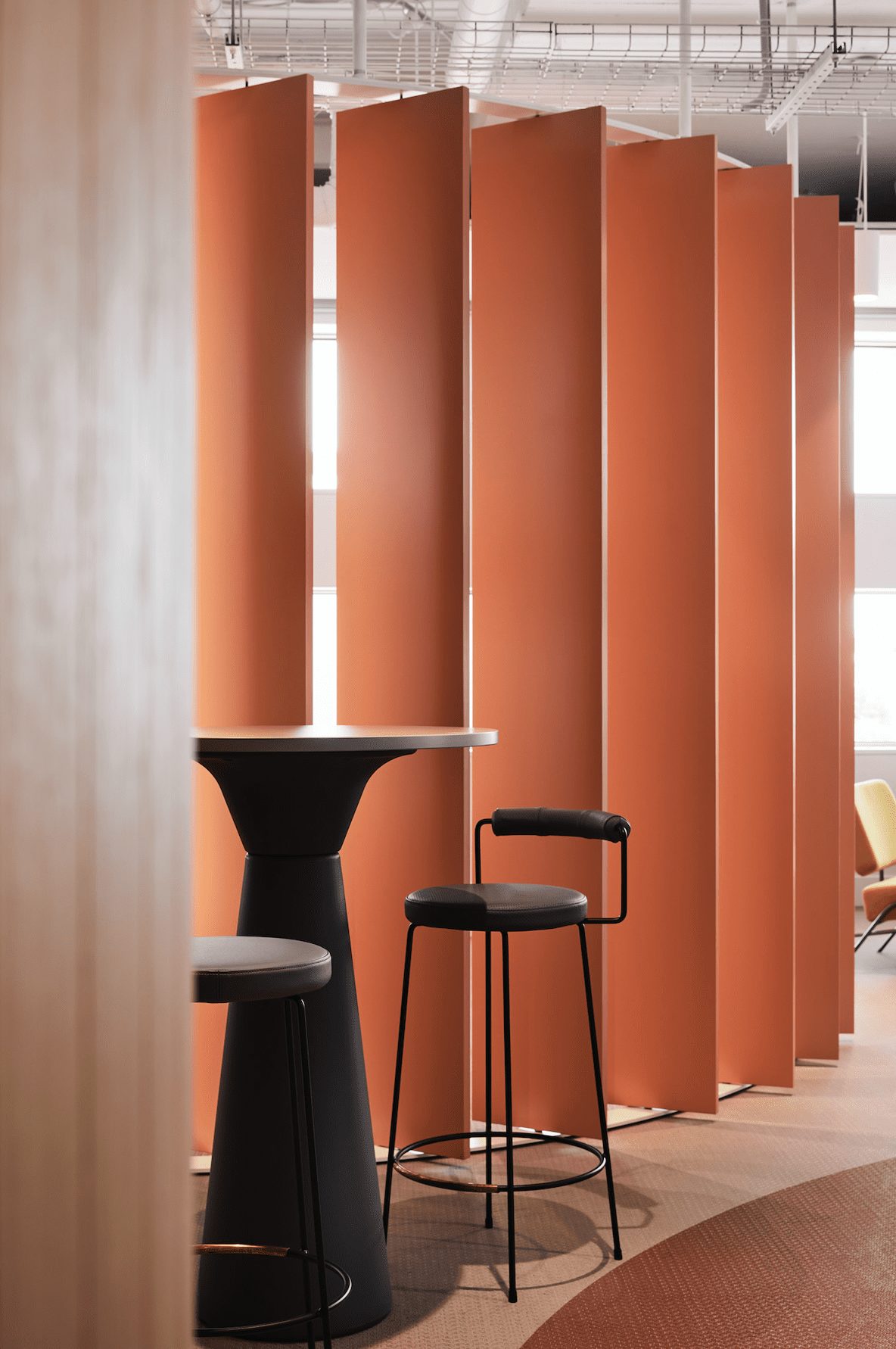 "We are proud that RMBL has embraced the latest in work collaboration styles, along with supporting its core business model with flexibility of space," say Alicia McKimm and Kylie Buhagiar, directors of Golden.
Matt Purves, Chief Information Office at RMBL, adds: "As our staff return to the office, we are seeing more collaboration in the open spaces, which is also something that wasn't previously possible. This allows our more junior staff to have better context of organisational matters and to observe our leadership team's behaviours and practices."
Images by Sharyn Cairns