Toronto based Architects Giannone Petricone Associates reinvented the Royal Hotel in Picton, Ontario while being sympathetic to the history of the building
The promise of the recently completed railway and the commerce that it would bring nurtured the creation of upscale railway hotels for travelling business people passing through Picton in Ontario. The Royal first opened in 1881 and became the grand dame of Picton's Main Street. But over the ensuing decades, the hotel started to lose its lustre. When local developers the Sobara family purchased the building in 2013, it had been derelict for some time.
Toronto architecture studio Giannone Petricone Associates (GPA) was engaged to reinvent the dilapidated property, which was in a sorry state. Mould was growing up the walls, everything was waterlogged, and moss carpeted the grand central staircase that once led to the upper-level suites. "To make matters worse, early in the planning phase, the roof caved in. The building was structurally unsound, which meant we had to rebuild most of the exterior and all of the interior," says Pina Petricone, principal architect at GPA.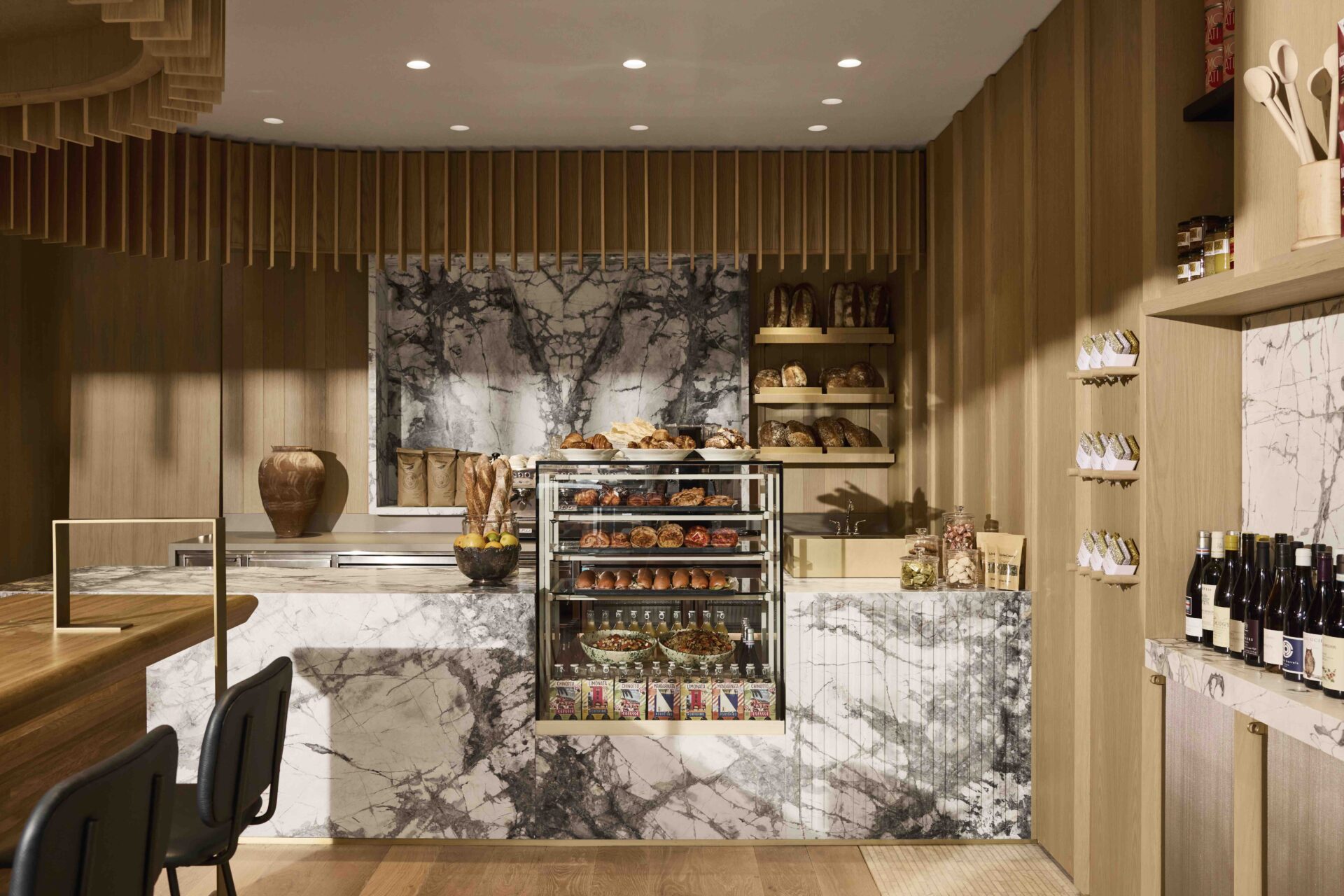 The architects wanted to keep as much intact of the imposing brick building as possible. They changed the original footprint to an L-shape to give the hotel's 28 guest rooms better views and more natural light. "Because the main floor facade had been changed so many times, we were permitted to introduce the span of glazing that we see today. In this way, the vibrancy inside the cafe and counter bar naturally spills out onto the street," says Petricone. As the facade of the building's two upper storeys was historically designated, the architects restored the windows and brick to the closest possible expression of what was there originally.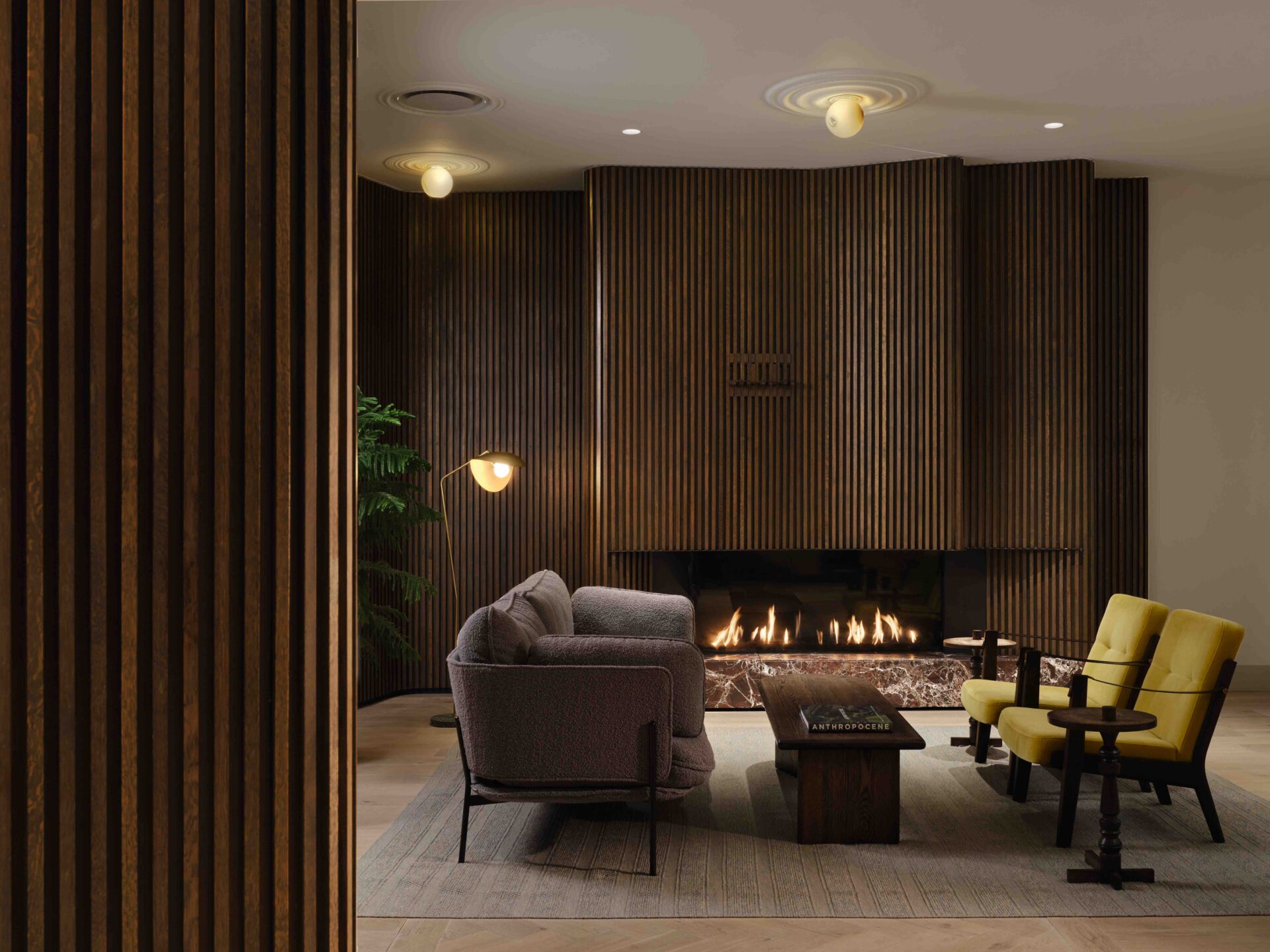 For the interiors, the architects referenced the hotel's rich heritage but also reinterpreted its years of decay. "White oak millwork resembles exposed wall studs, inlayed mosaic tiles mimic a rug that has slipped out of place, and rippled ceiling rosettes that suggest water damage all playfully reference the hotel's once dilapidated state," explains the architect.
The new owners were mindful to include amenities such as a spa, sauna and gym and a boardroom for local meetings and corporate retreats. There is also a cafe, three bars and a fine-dining restaurant. The landscaped garden terrace overlooks a fourth bar and fireplace patio, beyond which lies a swimming pool. The golden era of the railways might have faded but happily for locals and visitors alike, The Royal is back.
Images by Doublespace and Graydon Herriott
Enjoyed this article?  Read more: Shim-Sutcliffe Architects and Atelier Ace bring a new vision of Toronto to life with Ace Hotel's first Canadian location