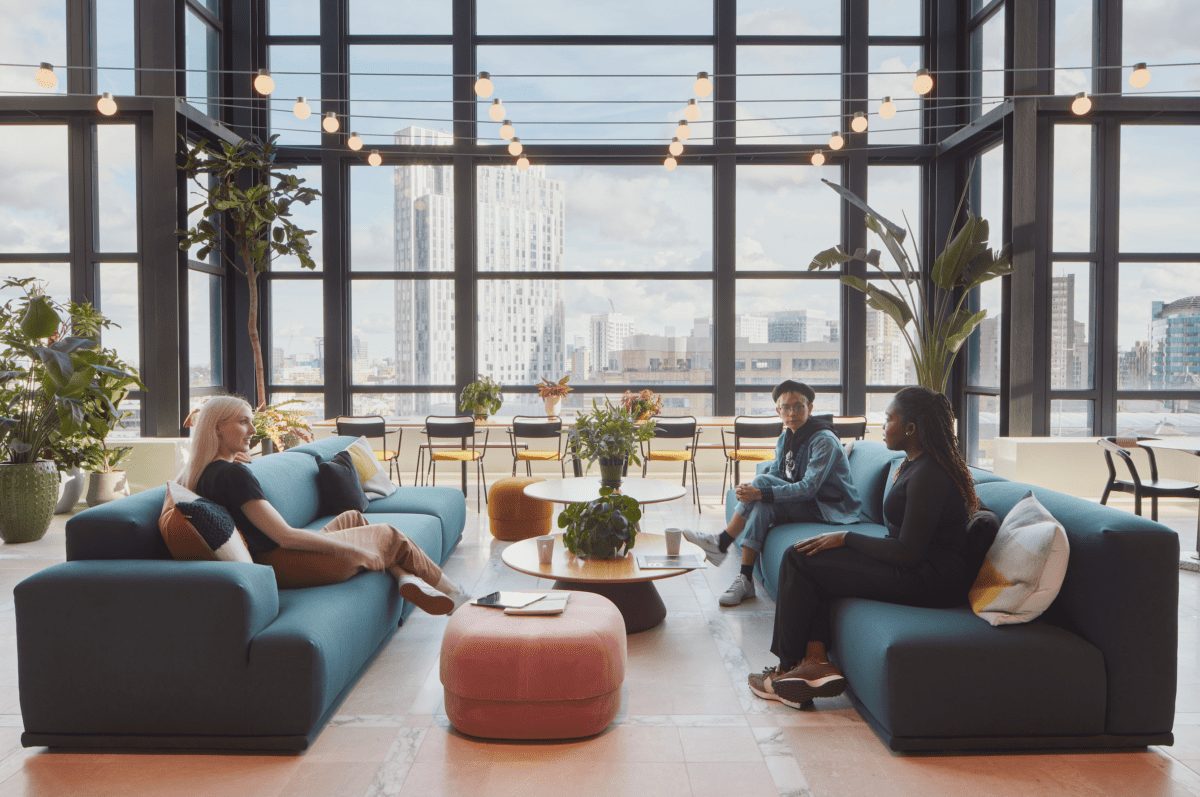 The dynamic refurbishment brings together over 1,200 McCann Worldgroup employees under one roof for the first time in the organisation's history
Leading global marketing services company McCann Worldgroup has partnered with global design and architecture firm Gensler to help consolidate four separate offices, with 12 different London-based agencies under one roof.
Creating a workspace, depicted as 'The Manor', that is conducive to collaboration, cohesion and creative thinking, the revamped HQ celebrates each agency's specialism, individuality and independence across floors five to eight at 135 Bishopsgate in London.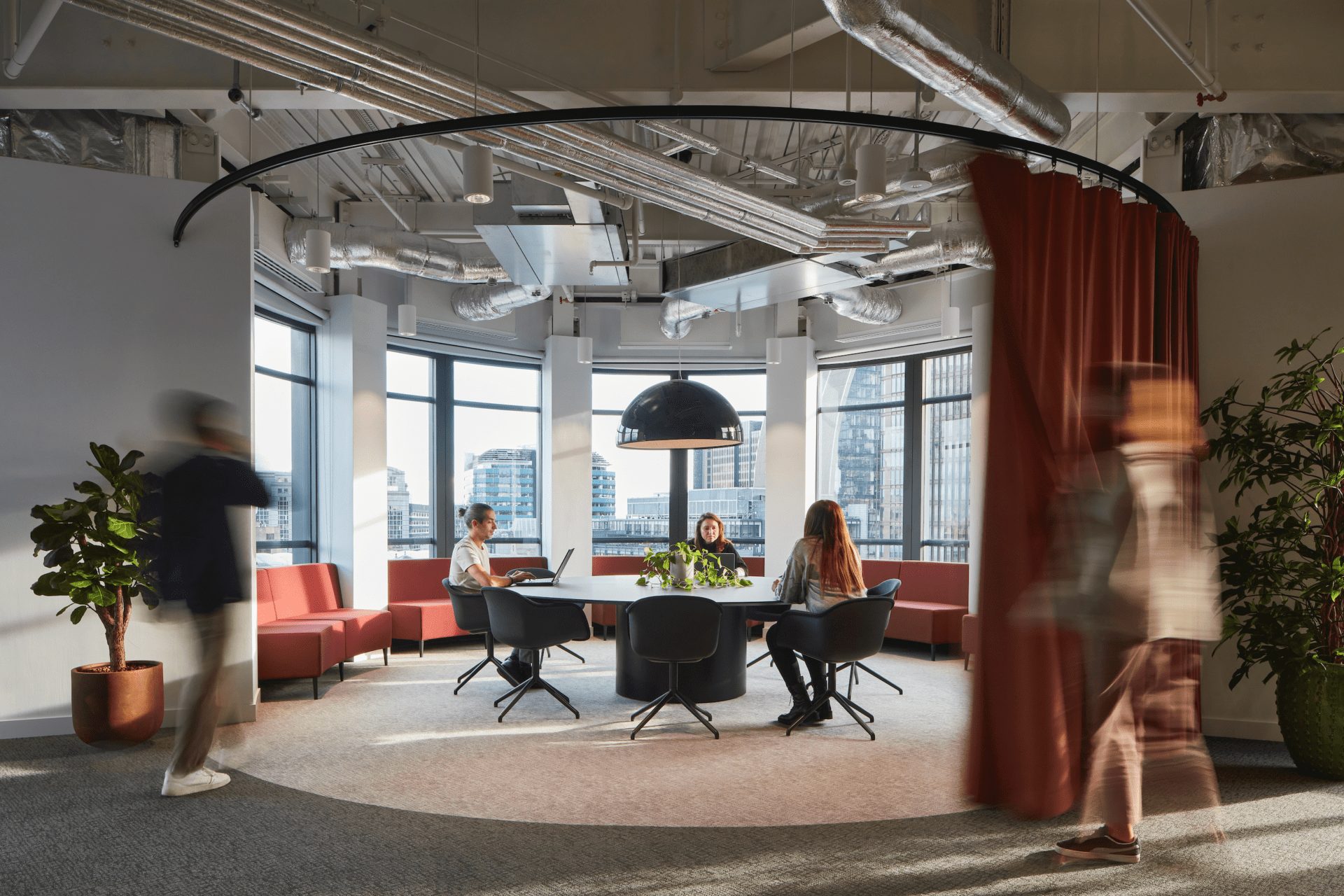 Designed to respond to the way McCann Worldgroup works, the move provides an inviting work environment for staff, one that nurtures employee, client, collaborator and community relationships. As such, Gensler incorporated plenty of open-plan collaborative spaces where colleagues can catch up, share ideas or get together for a coffee.
As the world of work continues to change, McCann Worldgroup's HQ rethinks the office to embrace a more flexible future. Featuring fluid and agile solutions that allow the company to grow and change as and when needed, the interior reflects why flexible workspace design is more important than ever.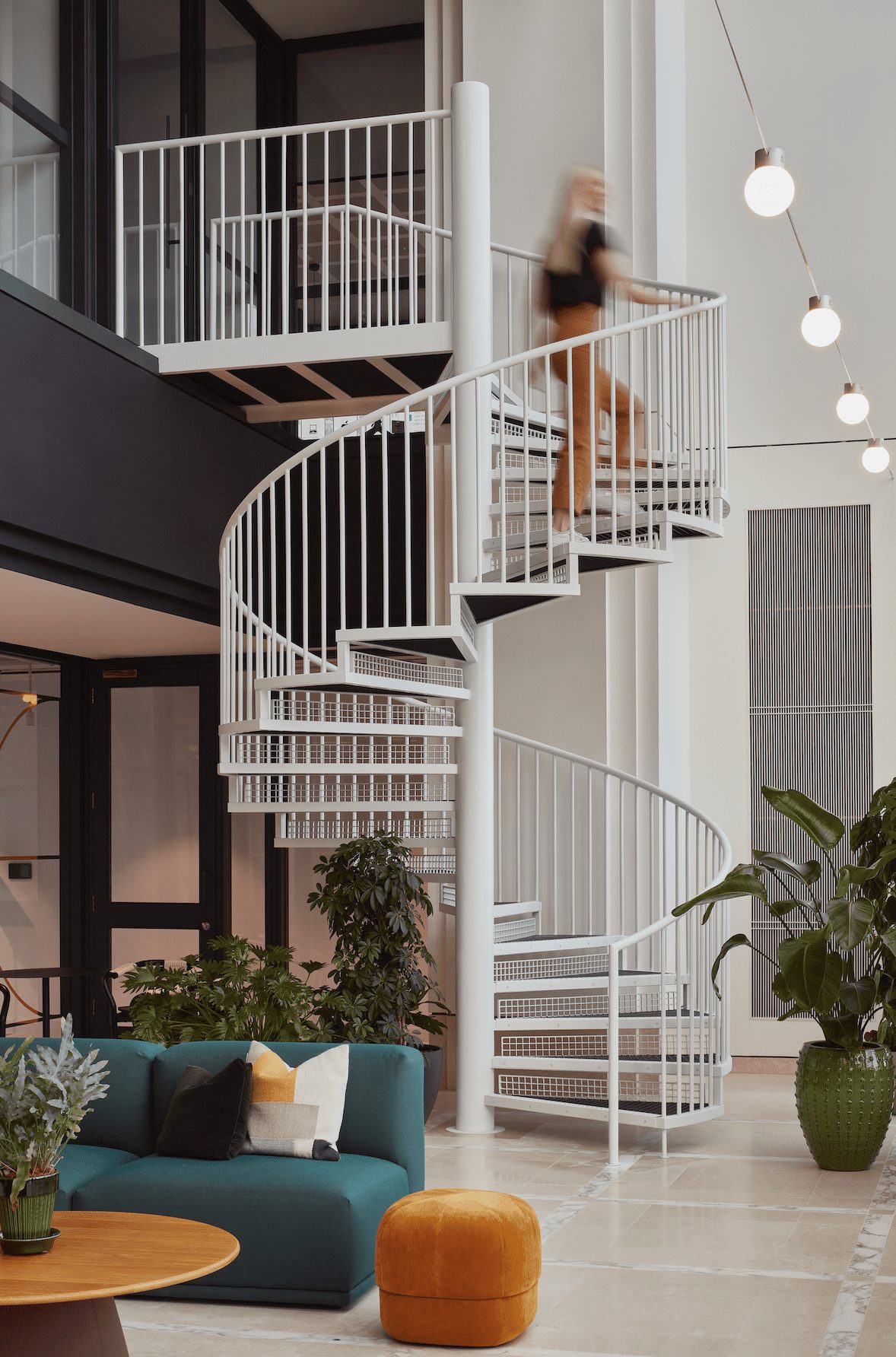 Approaching the project as if creating a home, Gensler's design team had a clear goal: to simulate a place where the 'family' could come together at the dining table, but also have their separate rooms to escape the noise of large familial gatherings.
Thus, the design centres around a number of shared destination spaces for collaboration and multipurpose uses, including a central hub – The Great Hall – which forms the heart of the HQ. With a soaring atrium rising up through all floors, it's a place for employees to meet, work, socialise or host events.
Meanwhile, The Manor also provides numerous relaxation areas for employees such as The Faith Room, Nursing Room, Wellness Room and The Sanctuary, helping promote reflection and stress reduction. Elsewhere, specialist areas such as The Immersive Lab, Sound Studios and Editing Suites, and a dedicated centre for learning, provide opportunities for career development.
"This was an exciting opportunity for us to design a space with creatives, for creatives – integrating McCann's ideation process into ours," says Christopher Crawford, Senior Associate at Gensler.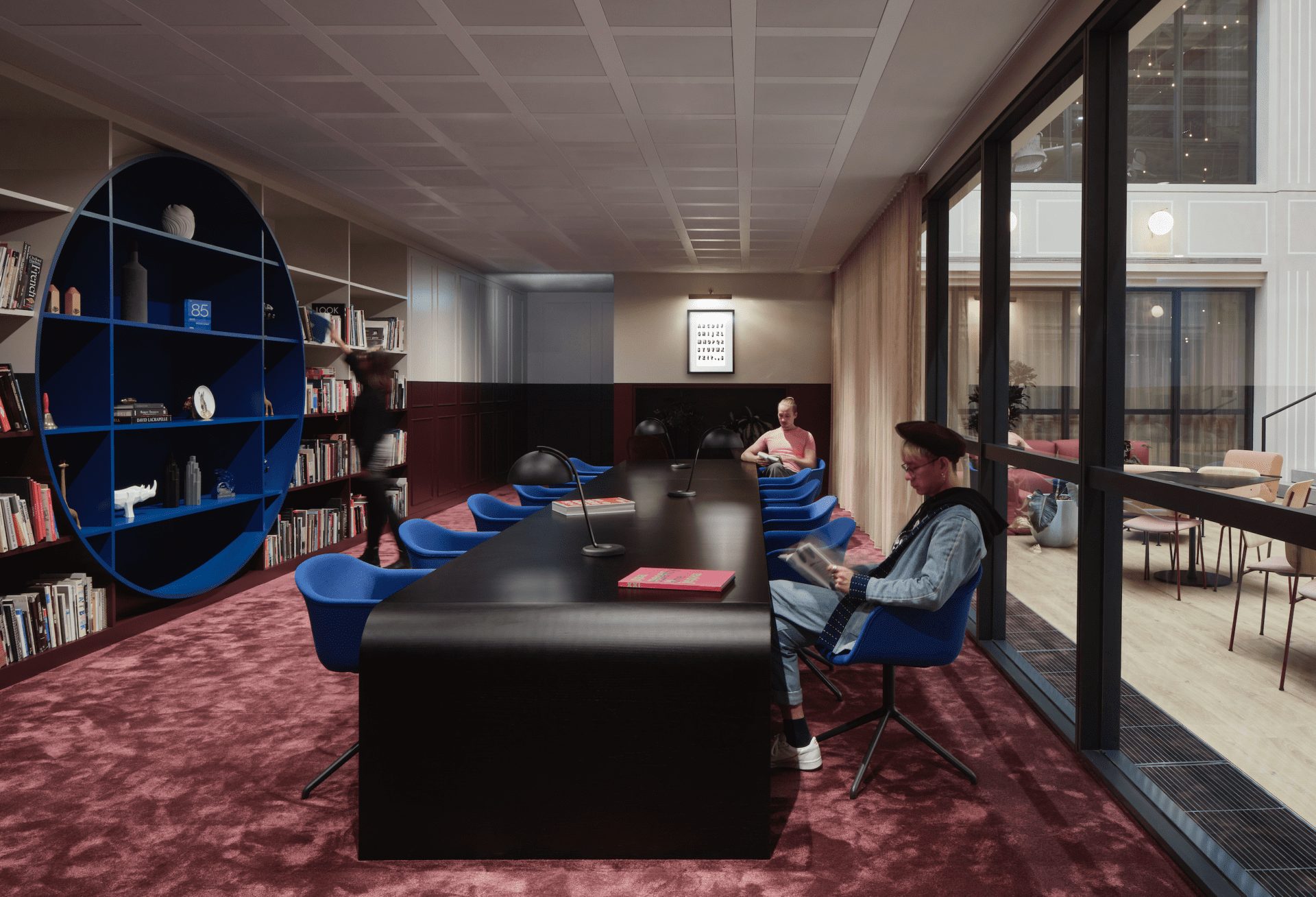 "There was a strong push against designing homogenous, monochromatic spaces, so the use of bold colour, humour, craft and storytelling is laced throughout the project to create a wide variety of unique destinations. We very purposefully created a concept-driven space full of character for people to meet, interact and socialise."
He continues, "More importantly, it was critical to bring their creative process to the fore through prominent ideation spaces on primary circulation routes and large-scale screens to display their content. The Manor is the backdrop for McCann Worldgroup's people and content, effortlessly enhancing their creative flow through highly functional spaces which incite surprise, curiosity and exploration."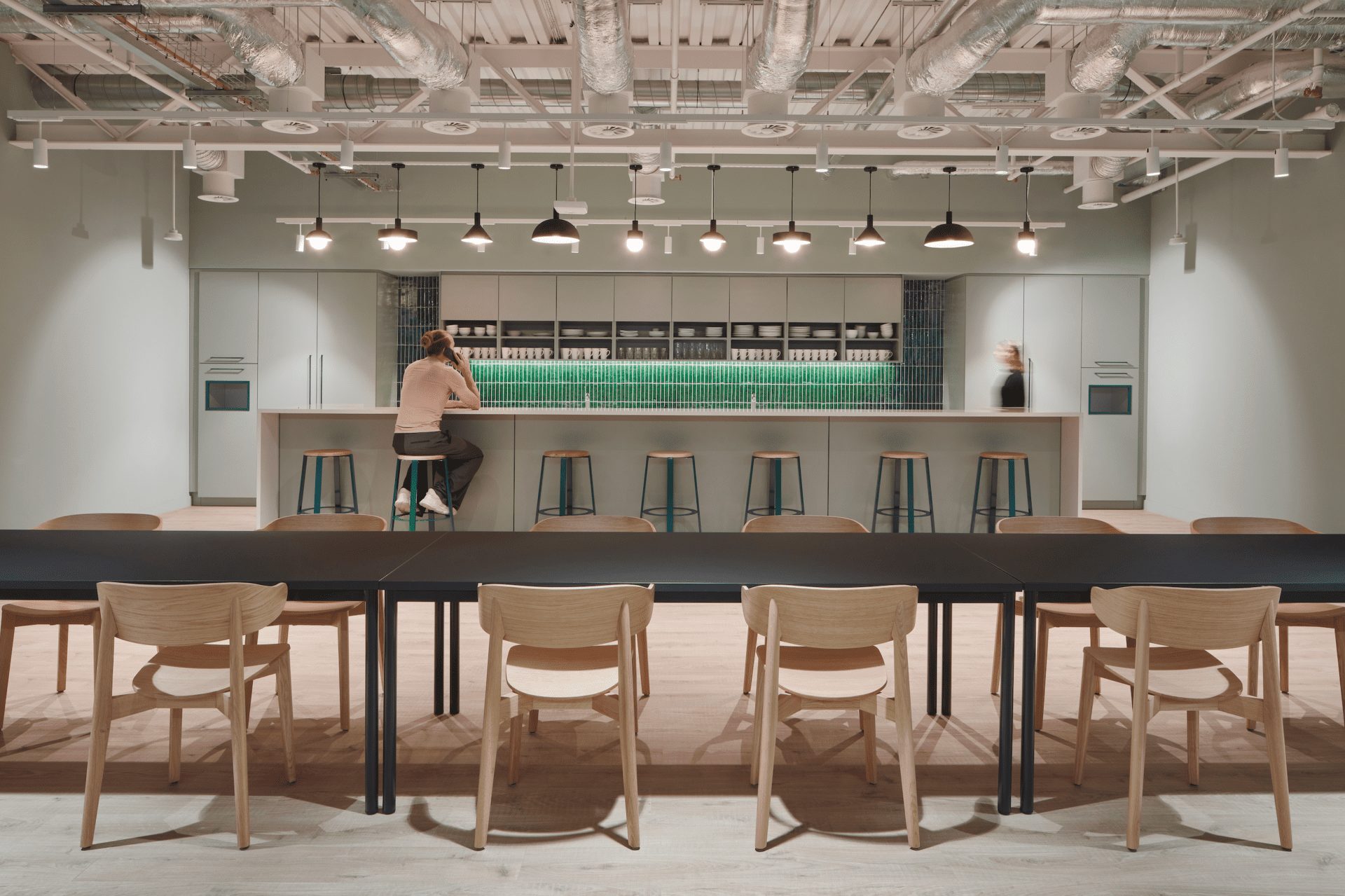 Built to a BREEAM 'Very Good' rating and with a fit-out that's been awarded the LEED Sustainability Certification, the project is grounded in environmentally responsible principles.
Where possible, materials and products have been locally sourced, and the reuse of existing furniture and equipment from the former studios has aided the reduction of waste. Additionally, a Waste Management Plan has helped achieve a 99% diversion from landfill.
Furthermore, Gensler incorporated natural elements and an abundance of biophilia to help improve employee wellbeing. Access to outdoor spaces such as the roof garden and terraces and indoor areas like The Winter Garden contribute to a healthy environment and reconnect employees with nature.
Bicycle storage and lockers in the basement with changing rooms and showers facilities promote sustainable travel whilst temporary spaces to facilitate pop-up installations such as scaled-down tennis and basketball courts encourage employees to engage in physical activity – helping maintain the healthy behaviours cultivated over lockdown.
"Working with Gensler and the wider professional team proved a strong and collaborative partnership, bringing together our employees at all levels to fully understand our needs and ensuring all agency stakeholders had equal input in the process and the final design strategy," adds Stephen Guy, Chief Integration Officer and Chief of Staff, McCann Worldgroup.
"We now have a new environment that truly lives up to the vision of being a centre of collaboration, connection and creativity. Post-pandemic, we have a new way of working, with the flexibility to adapt as our business needs demand. We're excited to share this re-imagined space to better serve opportunities for our people and the solutions we provide for our clients."
Images courtesy of Gensler