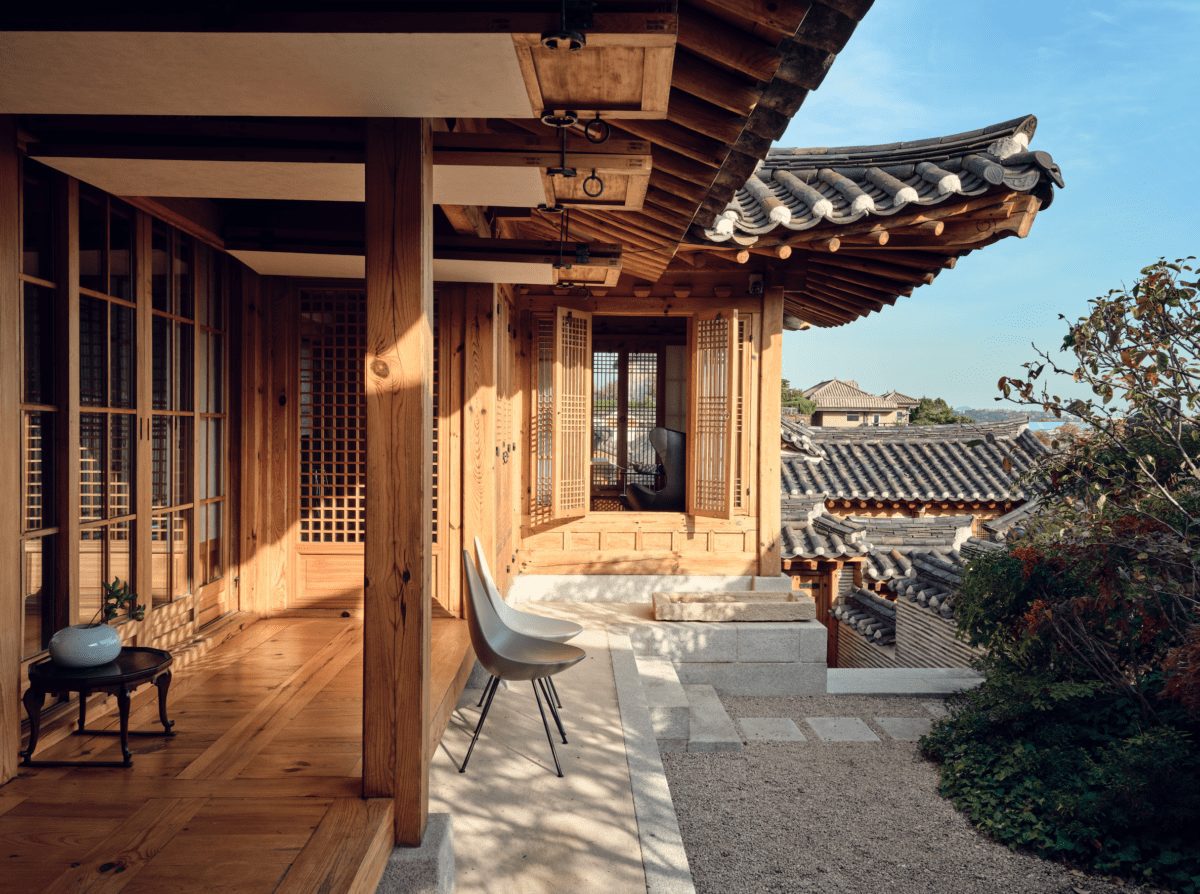 In central Seoul, 
Fritz

 

Hansen

 has collaborated with Jamyungseosil to offer its first 

Fritz

 

Hansen

 

Stay overnight experience

Seoul has long been admired for its shimmering skyline, world-class hotels and culinary highlights. As a beauty, design and fashion mecca, this city continues to live up to its reputation, attracting K-beauty fans, design lovers and foodies from far and wide.

Cult Scandinavian design brand Fritz Hansen has now unveiled a pop-up hotel, open from November 16th – December 21st 2021, in Seoul's bustling Gahoe-dong district for design-savvy travellers seeking nature, stillness and connection.

The newly opened stay, which is designed in a traditional hanok style established around the late 19th century, taps into Fritz Hansen's minimalist aesthetic, offering visitors a sophisticated city hideaway and picturesque views over Gahoe-dong and the surrounding mountains.

Back in 2016, the location served as a pop-up and showroom during a 3-day event displaying a selection of the brand's design classics. Today, the space has been transformed into a relaxing retreat, with emphasis placed on slow living and one-to-one classes that deliver a multi-sensory experience—think ball meditation, Ikebana floral workshops and traditional Korean wrapping classes—as well as incense and music.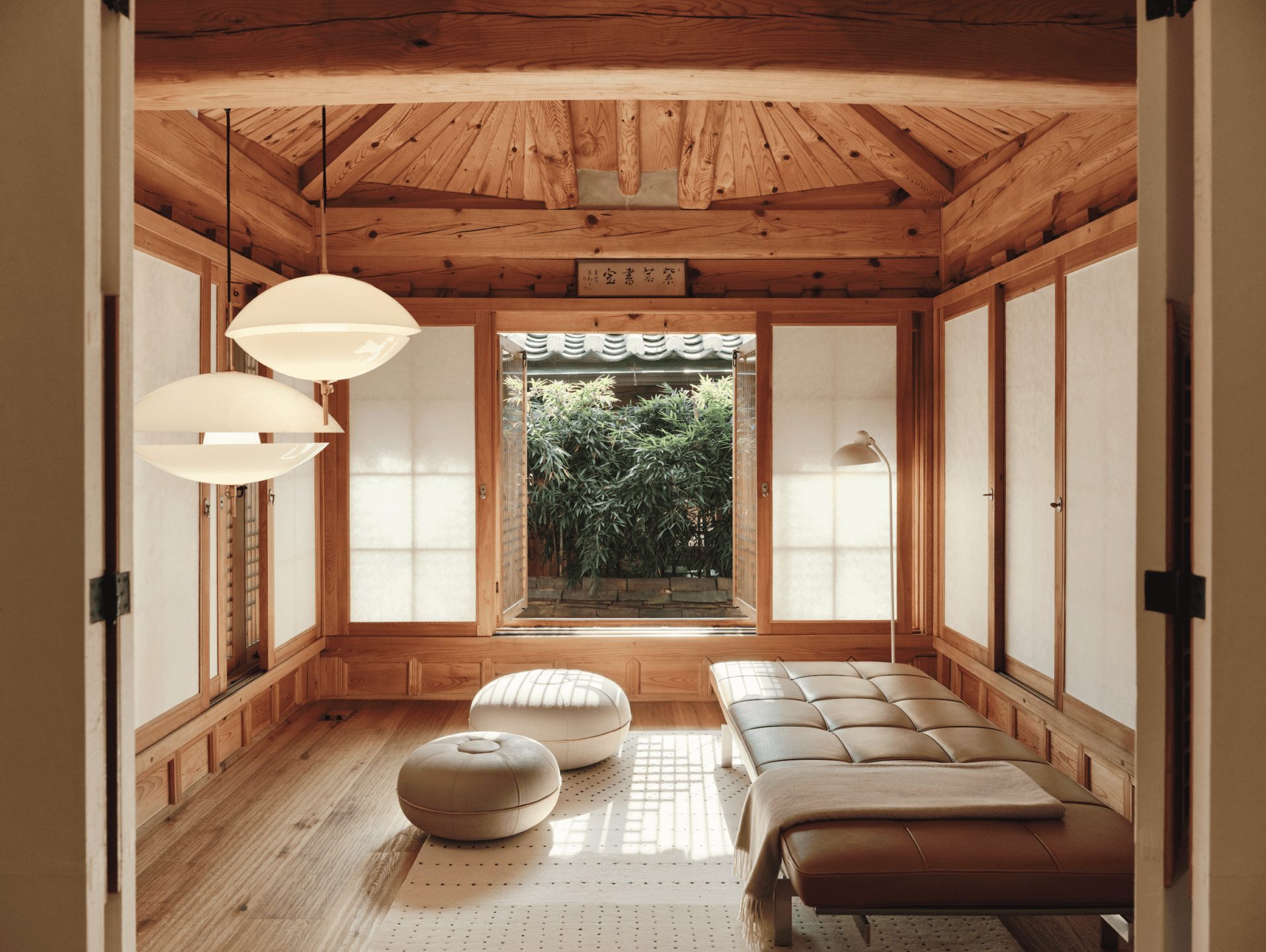 Stylish interiors fashioned by Korean artist Heejoon Lee and Fritz Hansen include an extensive assortment of art and products, such as the brand's iconic PK series by Poul Kjærholm. The combination of soothing colours and layers of subtle overlapping textures result in a calming interior look that oozes serenity.
A peaceful simplicity surrounds the modest designs. With its clean ordered lines and muted colour palette, Fritz Hansen has created an elegant retreat that exudes subdued beauty. Designed to nurture, relax and restore, the stay—besides offering a peaceful city respite for visitors—is a celebration of the imperfect, impermanent, and incomplete nature of life.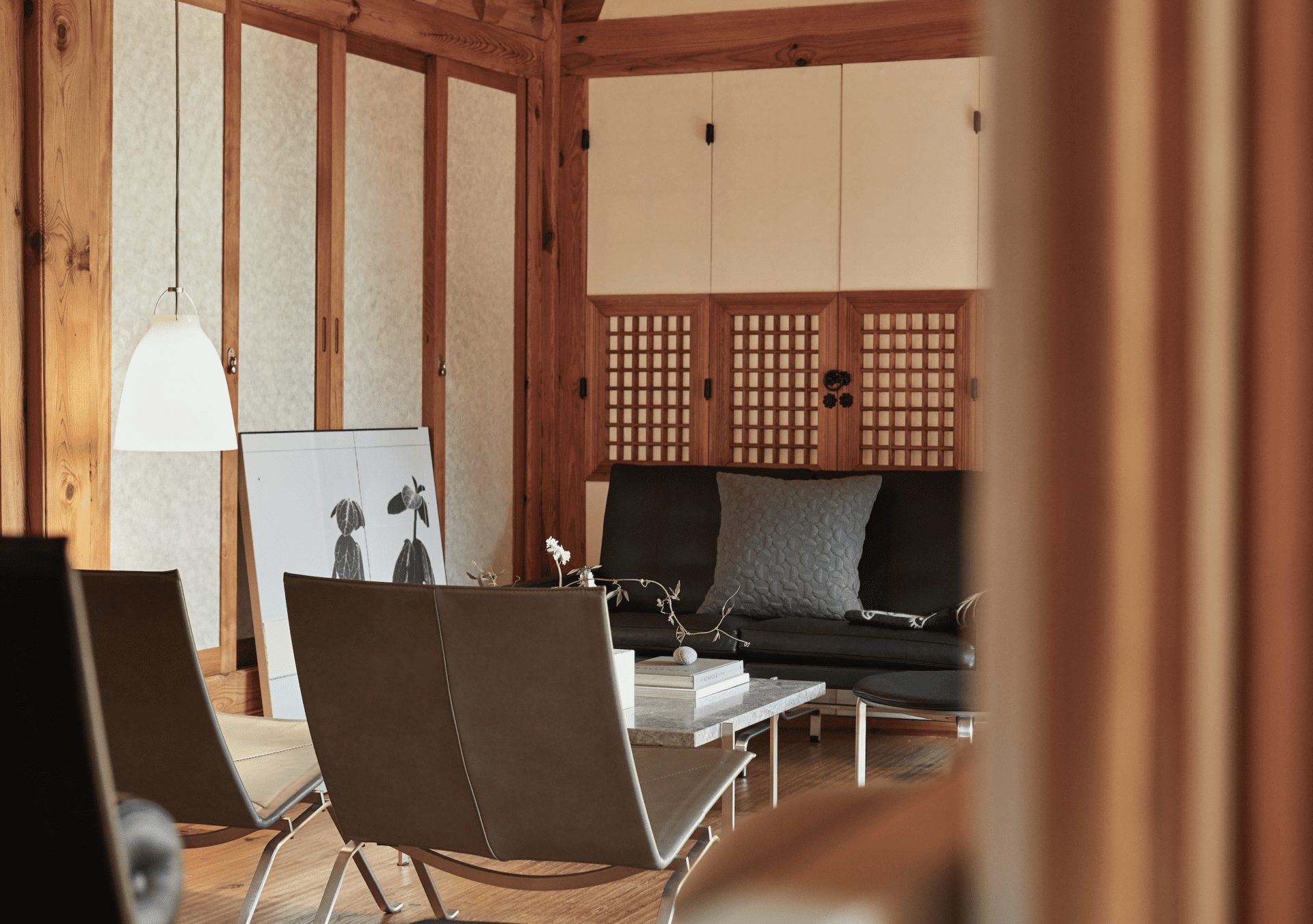 For more information, please visit fritzhansen.com
The hotel will be open for guests from November 16th – December 21st 2021
Images courtesy of Fritz Hansen