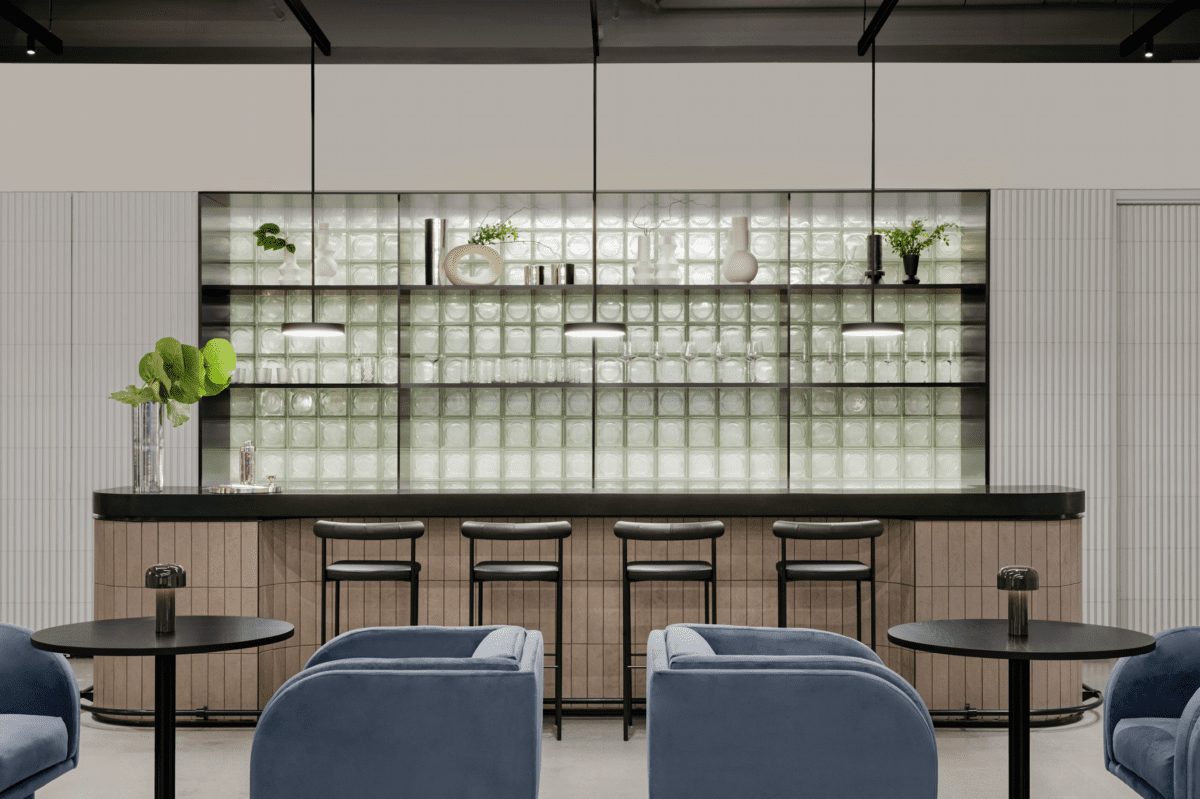 As the eighth tallest building in New Jersey, the newly rebranded 36-story structure features office and retail space
Situated along the dynamic Jersey City waterfront, with direct access to Midtown Manhattan, Newport Tower at 525 Washington Boulevard is a 36-storey building that features office and retail space.
Dating back to 1991, the mixed-use commercial property's second-floor amenity space was recently renovated by New York City-based architecture and interior design firm Fogarty Finger.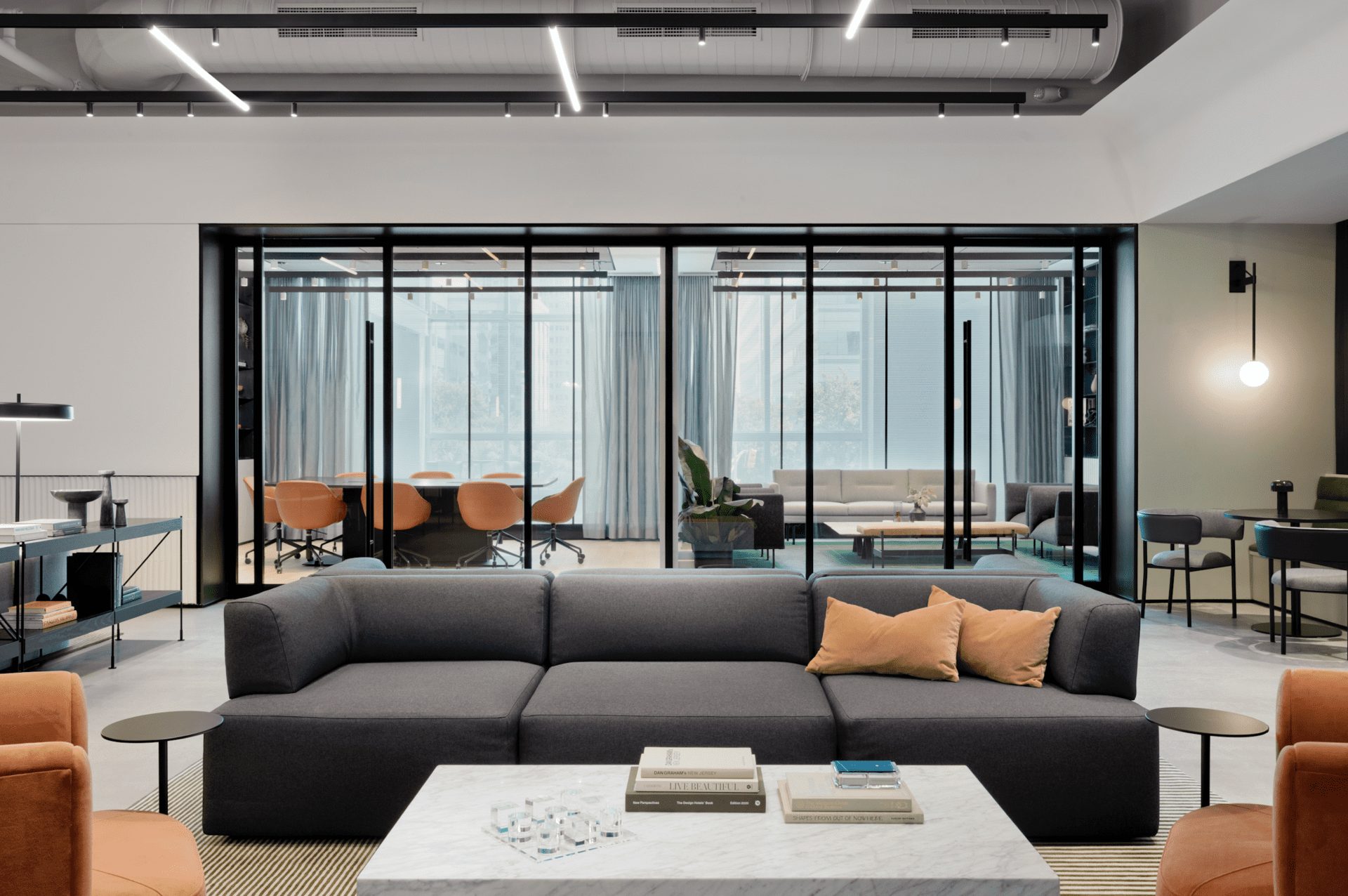 Responsible for various residential and commercial projects throughout the US in locations including New York City, Boston and Atlanta, each of Fogarty Finger's projects is informed by strong contextual references distinguished by a layered sense of materiality and refinement.
The firm has now revamped Newport Tower's offices into a sophisticated escape from the bustling city below. Fostering the rebranding of Newport Tower, the interior draws from the history of the Pavonia Terminal—which occupied the site—and the golden age of 1920s-era luxury railroad travel. Fogarty Finger's vision was to reflect Art Deco elements while also incorporating industrial features.
Every room is thoughtfully decorated, featuring soft seating, a rich palette of colours and fine metal detailing, offset by black accents throughout. Custom-made items, such as a navy-hued rug and stainless steel and white marble tables, add personality, while planters line the windows to match the colouring of the wood architecture.
Adjacent to the lobby, a billiards room offers somewhere to socialise after work, and there is also an elegant bar and lounge area with curved ceiling corners mimicking the interiors of a train. Meeting rooms and co-working spaces allow employees to work in solitude, and just off the elevator lobby, a floor-to-ceiling fluted tile wall creates a unique entrance.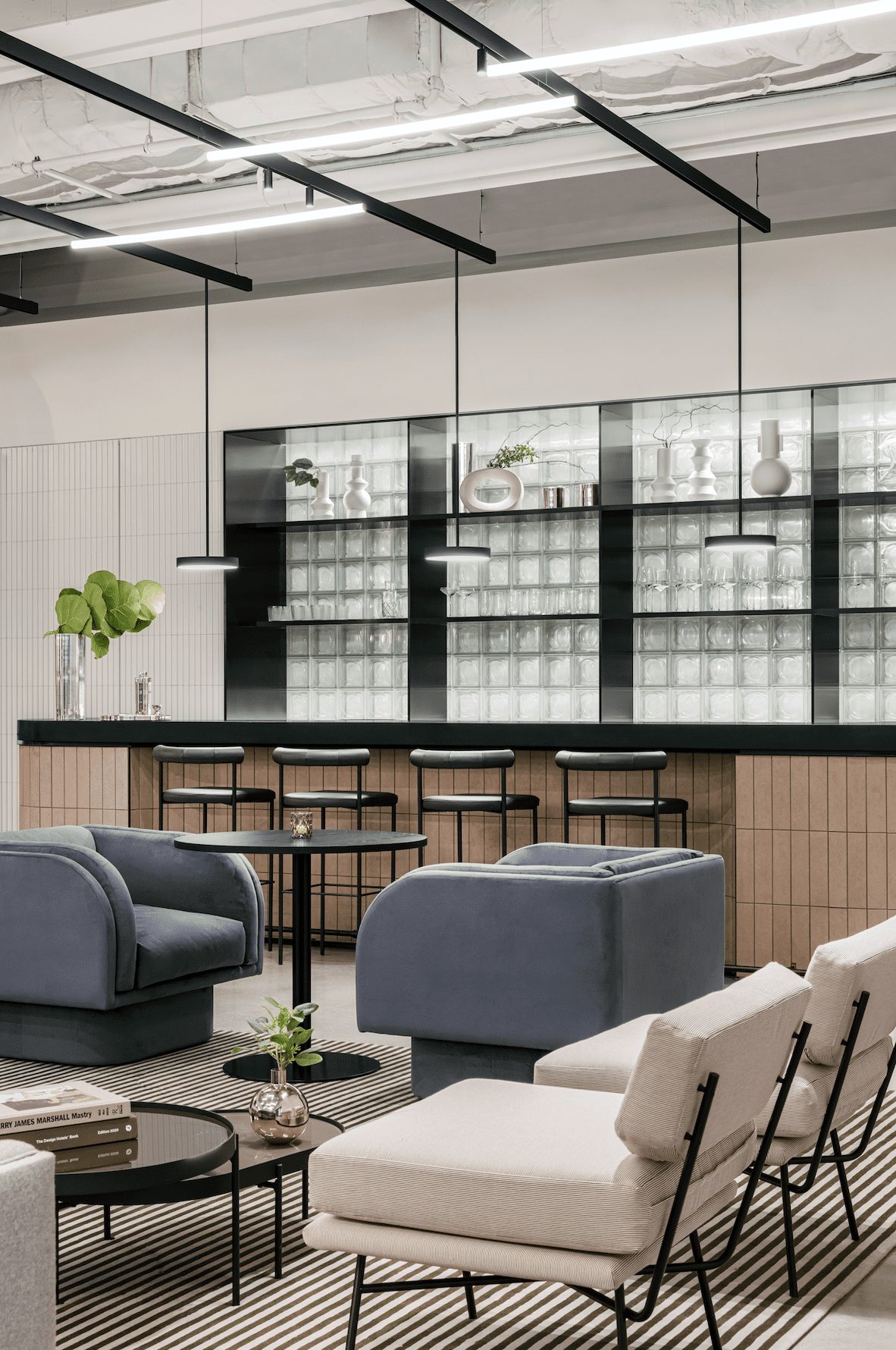 The curvature detailing carried throughout the furnishings is a key design element. Taking its cues from the Art Deco aesthetic, a wall of glass blocks is displayed behind the bar, creating the room's focal point. A black granite-topped custom-tiled bar is accented with steel-framed barstools and sophisticated bronze column lamps.
Serving the grand lounge, the bar is outfitted with movable furniture which allows users to transform the room into a large events setting with ease. The room is grounded by a custom rug that imitates the lines of a railroad track, while its neutral colour palette and bursts of ochre and rust, a nod to 1920s-era train interiors.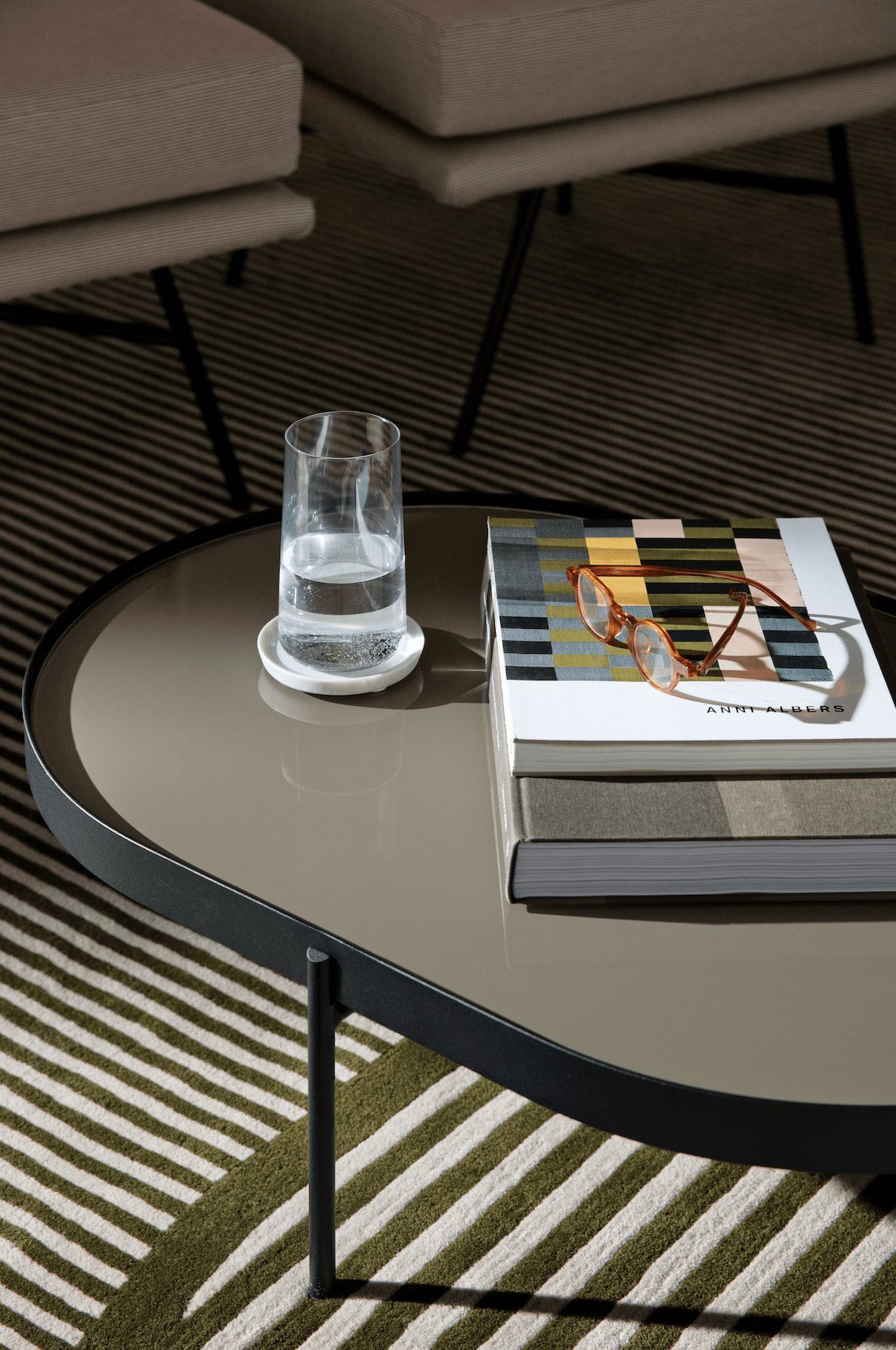 Various rooms encircle the bar and lounge, reflecting the concept of Manhattan's Grand Central Station and the broader commuter culture in Jersey City and the larger metropolitan New York region.
Furthermore, employees can work from one of two glass-enclosed meeting rooms. The first conveys a lounge aesthetic with soft seating while the other is a formal office with a long conference table designed for more formal meetings. A neutral colour palette is carried through to these spaces, creating a fluidity in the open floor plan. Customisable flex rooms are featured throughout the amenity space to accommodate larger work gatherings.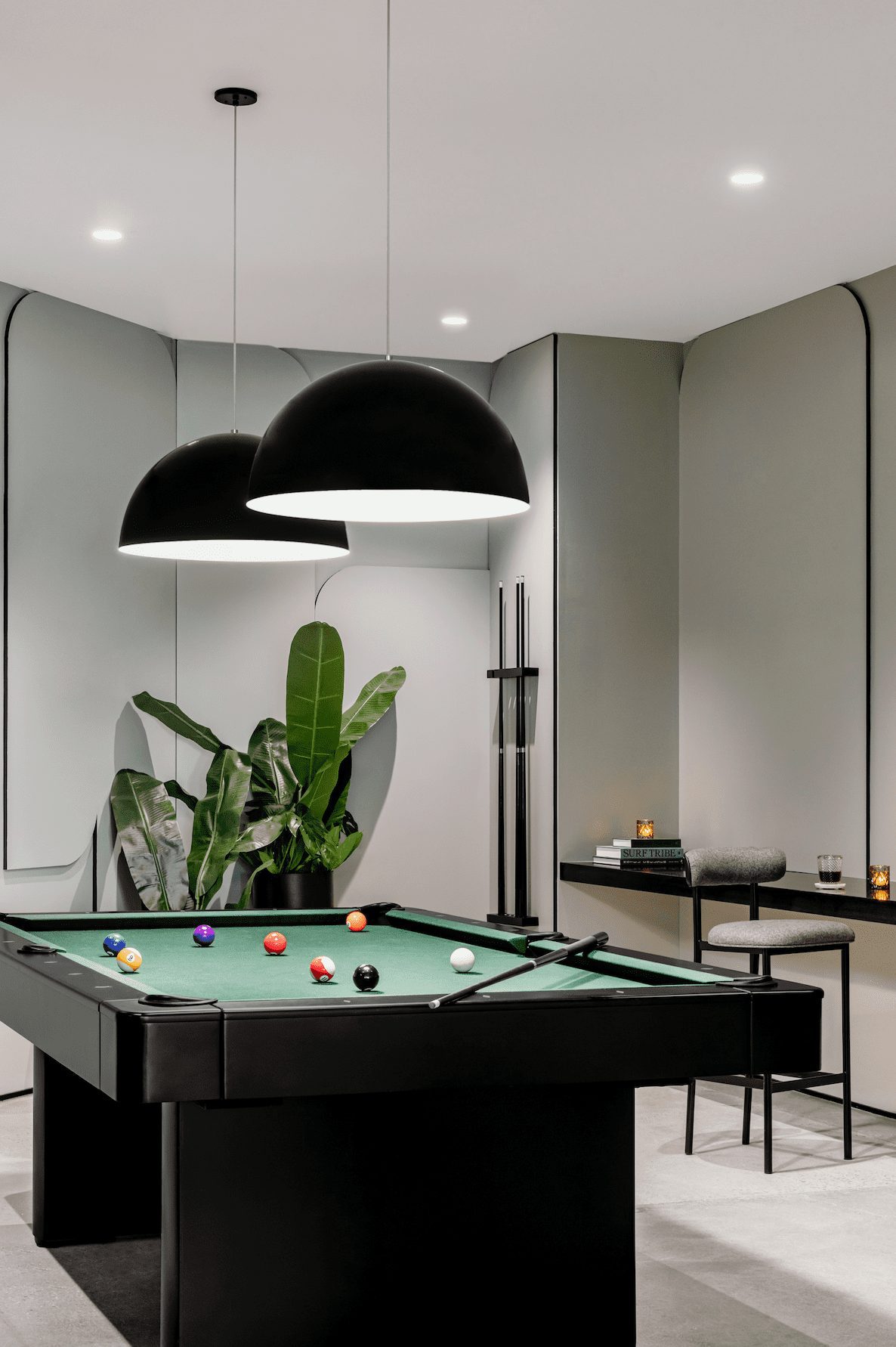 Inside the co-working area, the window is covered in a translucent film to provide privacy while also bringing natural light to the space. In the evenings, the curtains are intended to be pulled back, creating a moody atmosphere for after-work events. Tucked in the corner is a billiards room with a pool table and bar seating, created with the intention to highlight the concept of an oasis away from the workplace environment.
Characterised by simple shapes, smooth lines and elegant furnishings, this office space features a combination of avant-garde, Art Deco-inspired elements and modern touches to create a polished interior that inspires work and collaboration alike.
Images by Connie Zhou