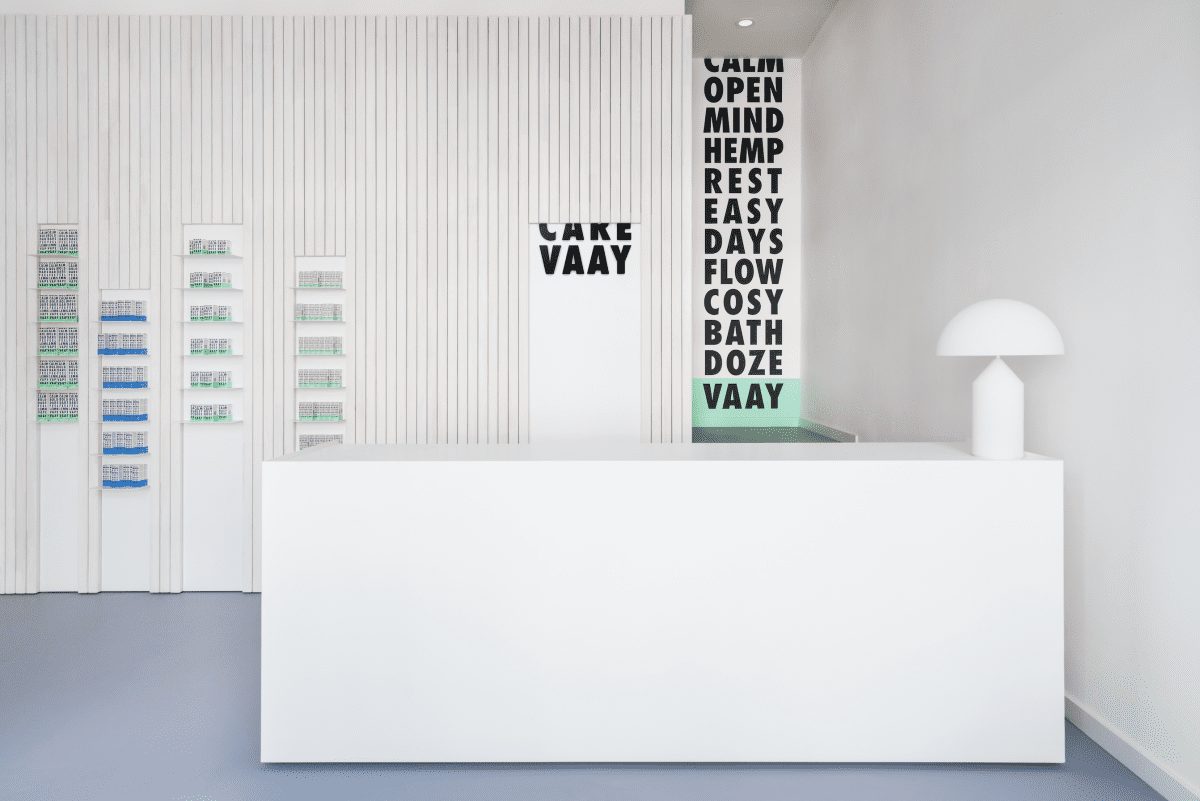 The Berlin-based architecture firm unveils interior design of VAAY flagship store
Batek Architekten – the Berlin-based architecture firm widely known for its minimal and tastefully-appointed interiors – has just unveiled its latest project for CBD 'it' brand VAAY.
The outpost marks the brand's second collaboration with Batek Architekten. It follows the popular VAAY pop-ups, also located in Berlin, which were built around the same framework as the flagship store itself, focusing on the brand experience and only a few, well-placed elements.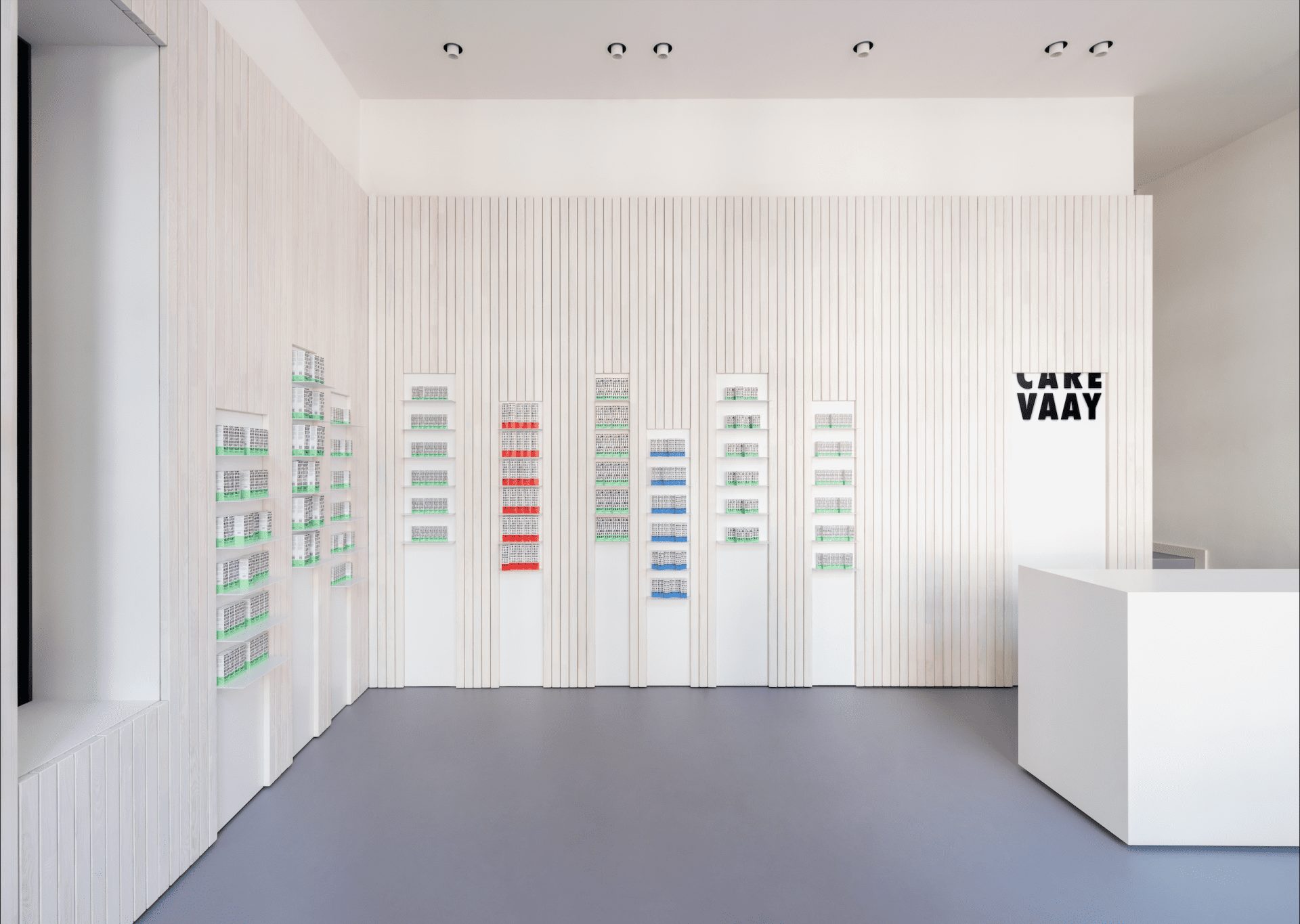 Situated on the ground floor of a historical building near Gendarmenmarkt in Berlin-Mitte, the 27 sq metre space targets a health conscious crowd, presenting a range of CBD – a legal and active ingredient of the hemp plant – health and lifestyle products. The stark, all-white design realised by Batek Architekten consciously takes a backseat to allow for VAAY's products to take centre stage with a graphic and bold identity.
Providing a minimal and functional background for the brand's colourful and contemporary product range, Batek Architekten's design concept for the store involved cladding the walls in white-stained, slatted pine panelling. The three-metre-long vertical slats are attached directly to the walls, where simple shelving, made out of powder-coated sheet steel, showcases VAAY's product range.
Elsewhere, the shop interior comprises two free-standing, custom-made pieces of furniture. The shop counter, set facing a floor-to-ceiling window, features powder-coated steel, while an archetypal Atollo table lamp by Oluce on the counter, provides a decorative accent, spreading a warm atmospheric glow throughout.
A bright, neon red Eave sofa by Menu provides a powerful colour contrast to the otherwise modest, white interior, as well as being an echo of the graphic VAAY product packaging itself.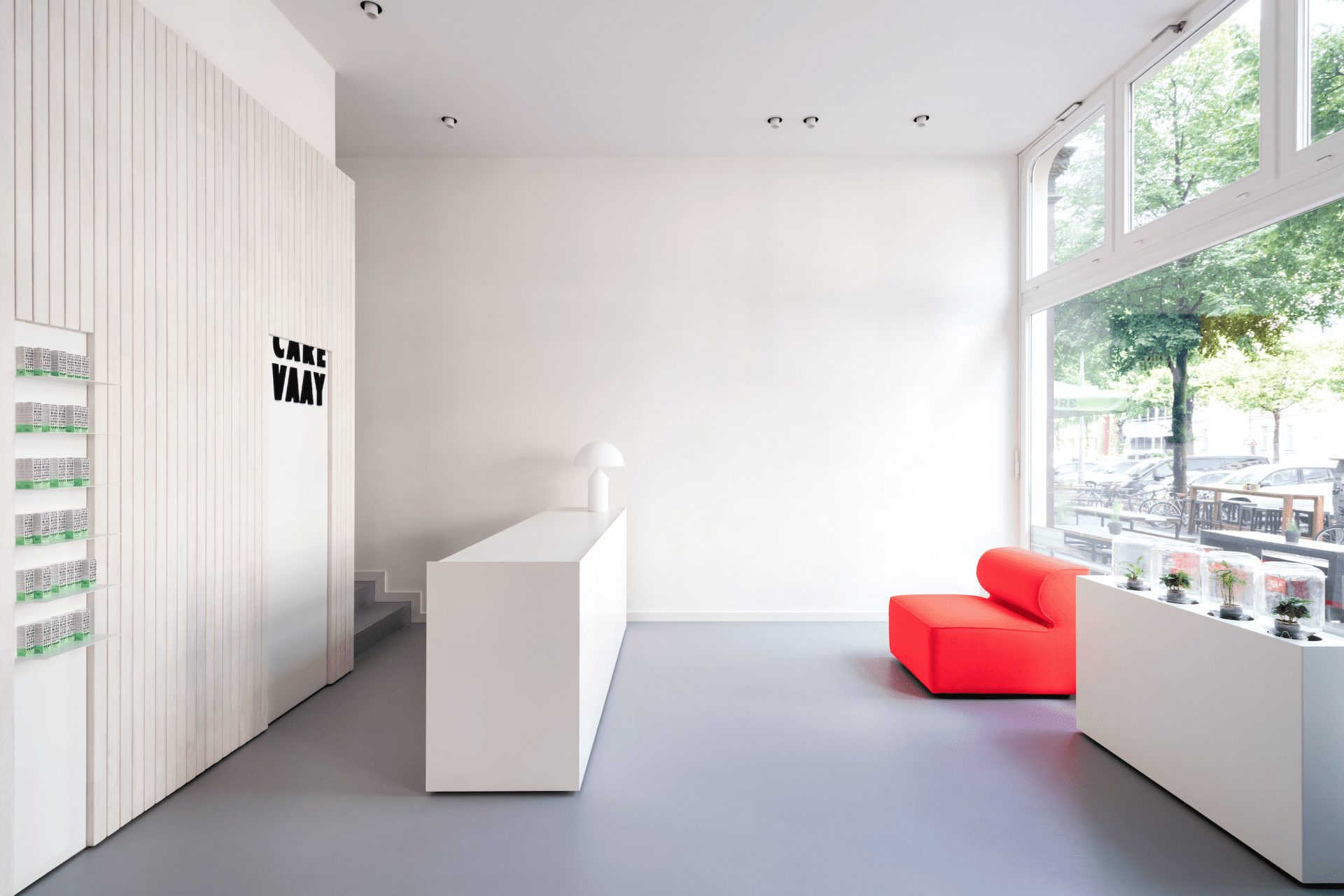 Established in 1999, Batek Architekten's clients include Tim Raue, Zalando and Red Bull as well as various private customers. Specialising in the expansion and renovation of restaurants, bars, hotels, medical practices, offices and private apartments in historic locations and in buildings with an eventful history, respect for the character of a room and building is the fundamental principle of the firm.