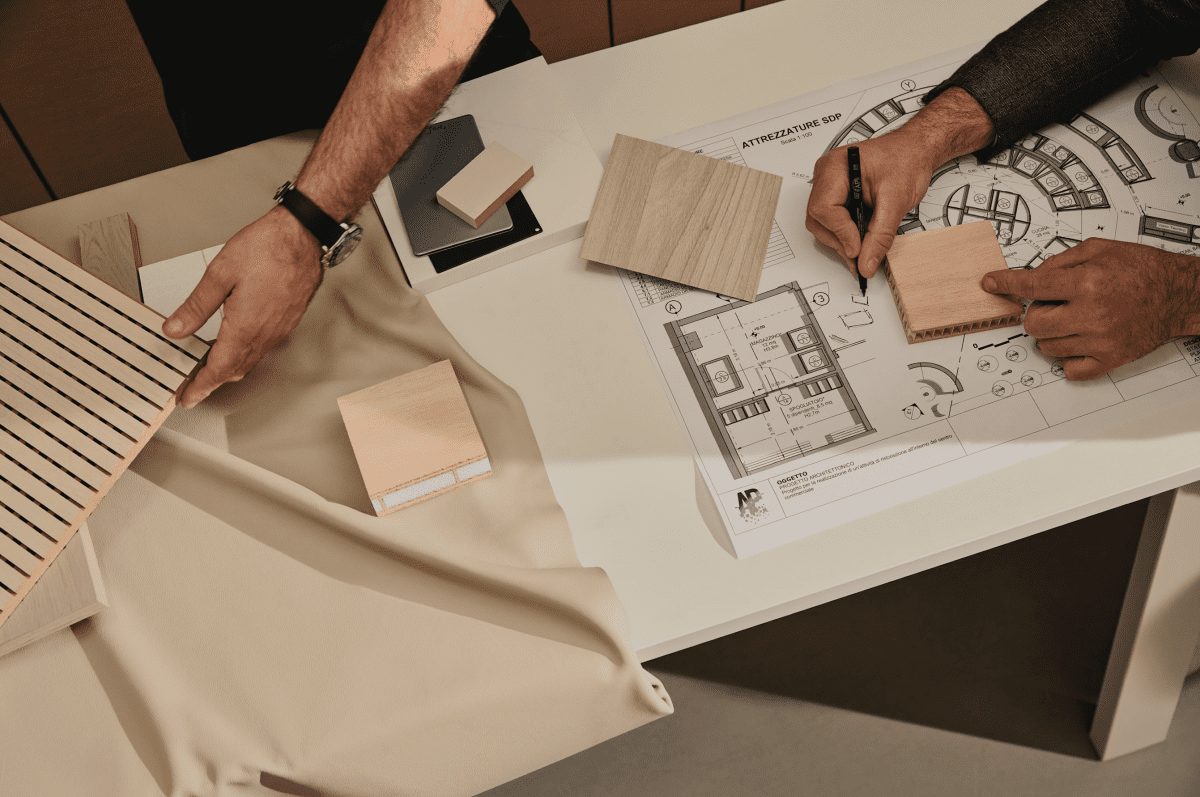 The multifunctional space will be the beating heart of Arper
After recently beginning renovation works at its Treviso-based headquarters for the creation of the new Arper Design Lab, the venerable design firm is turning its former workspace into a vibrant and open-innovation living lab.
Extending over an area of 1700 square meters, the lab will serve as a multifunctional space, which will combine product development and a carefully curated space, showcasing Arper's latest eye-catching collections.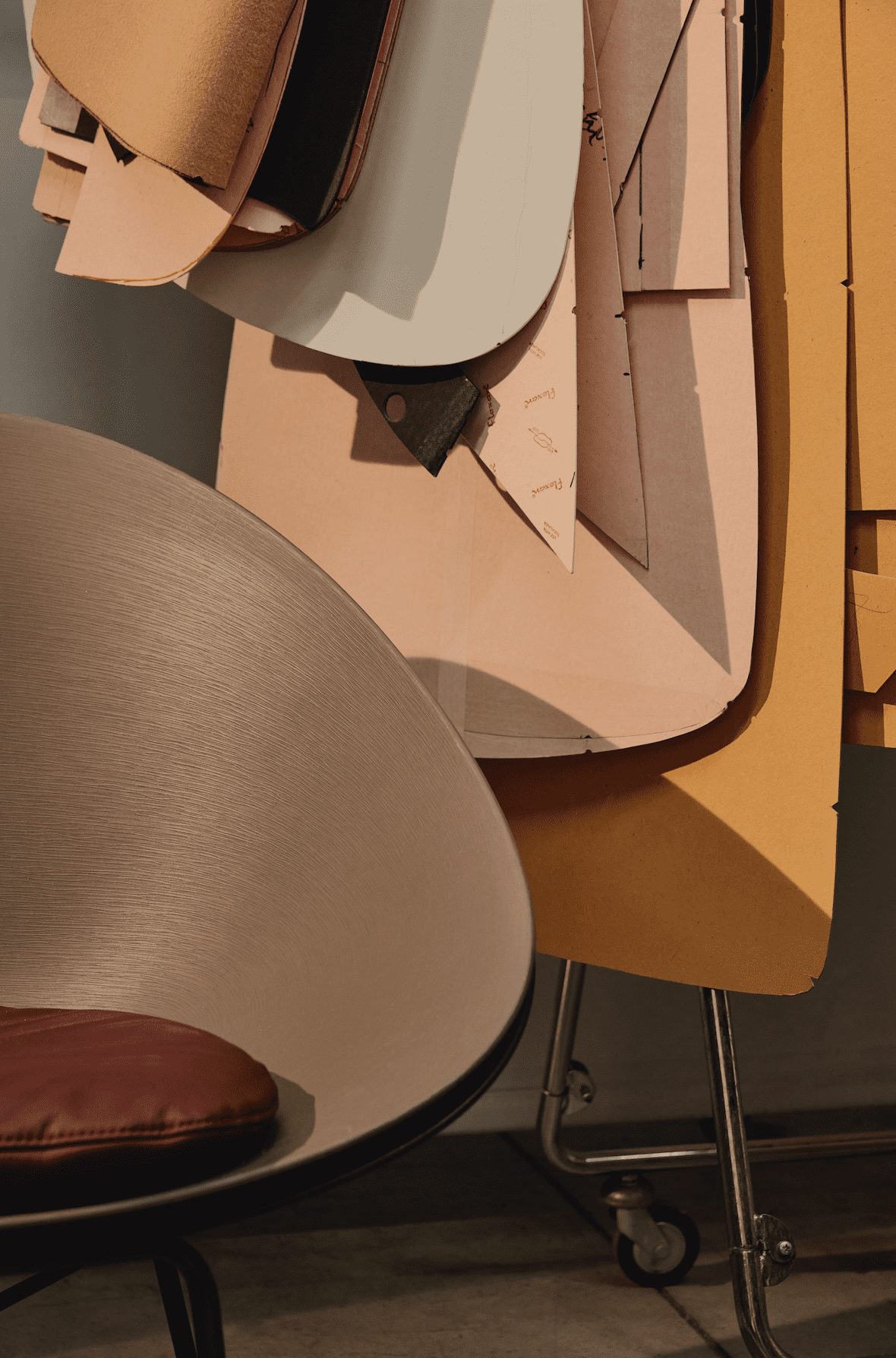 The next-generation space will feature a new prototype laboratory, as well as a material library, displaying an up-to-date selection of the finest materials, fabrics and leathers. There will also be spaces for training and socialising, while a fully equipped photo studio, will allow for photographic and video content to be produced on site.
Dedicated to Luigi Feltrin, who founded Arper in 1989 together with his sons Mauro and Claudio – the latter current president and CEO of the Group – Luigi Feltrin sadly passed away in April 2020. He left behind an unshakable determination and passion to create, build and evolve the values that are all embodied in Arper's ambitious new project.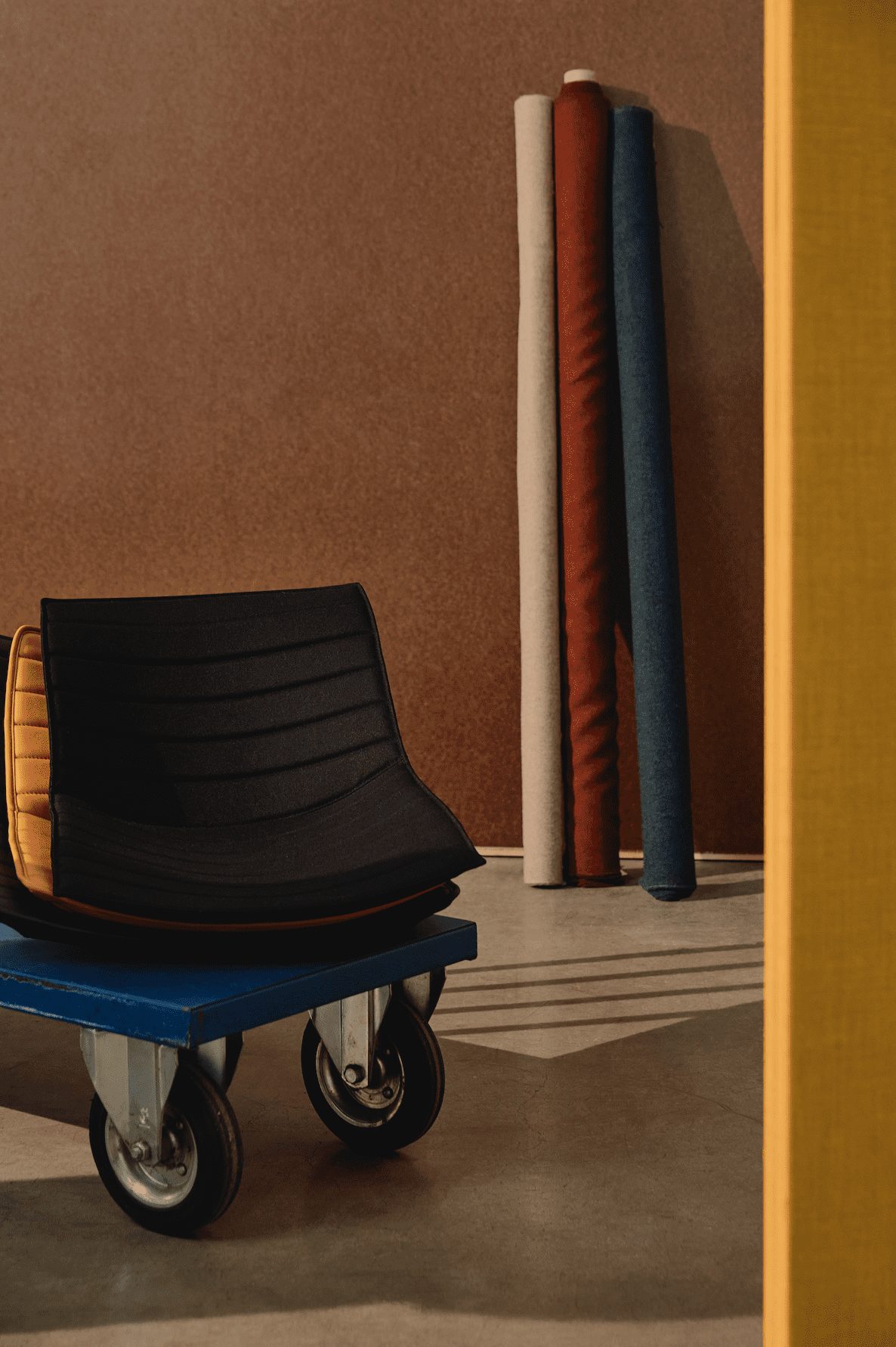 Among those values is his commitment to sustainability. Back in 2005, for instance, Arper created an internal environmental department, which helped the firm implement sustainable product and process solutions over the years. Today, however, and as Arper strives to become more sustainable, this marks only the very beginning of a bigger vision.
"Sustainability is a strategic goal", said Claudio Feltrin. "Ambitious visions and actions, and organisational and cultural changes are the fundamental conditions for the evolution of a company that is committed to adopt and make sustainable processes, production and collections."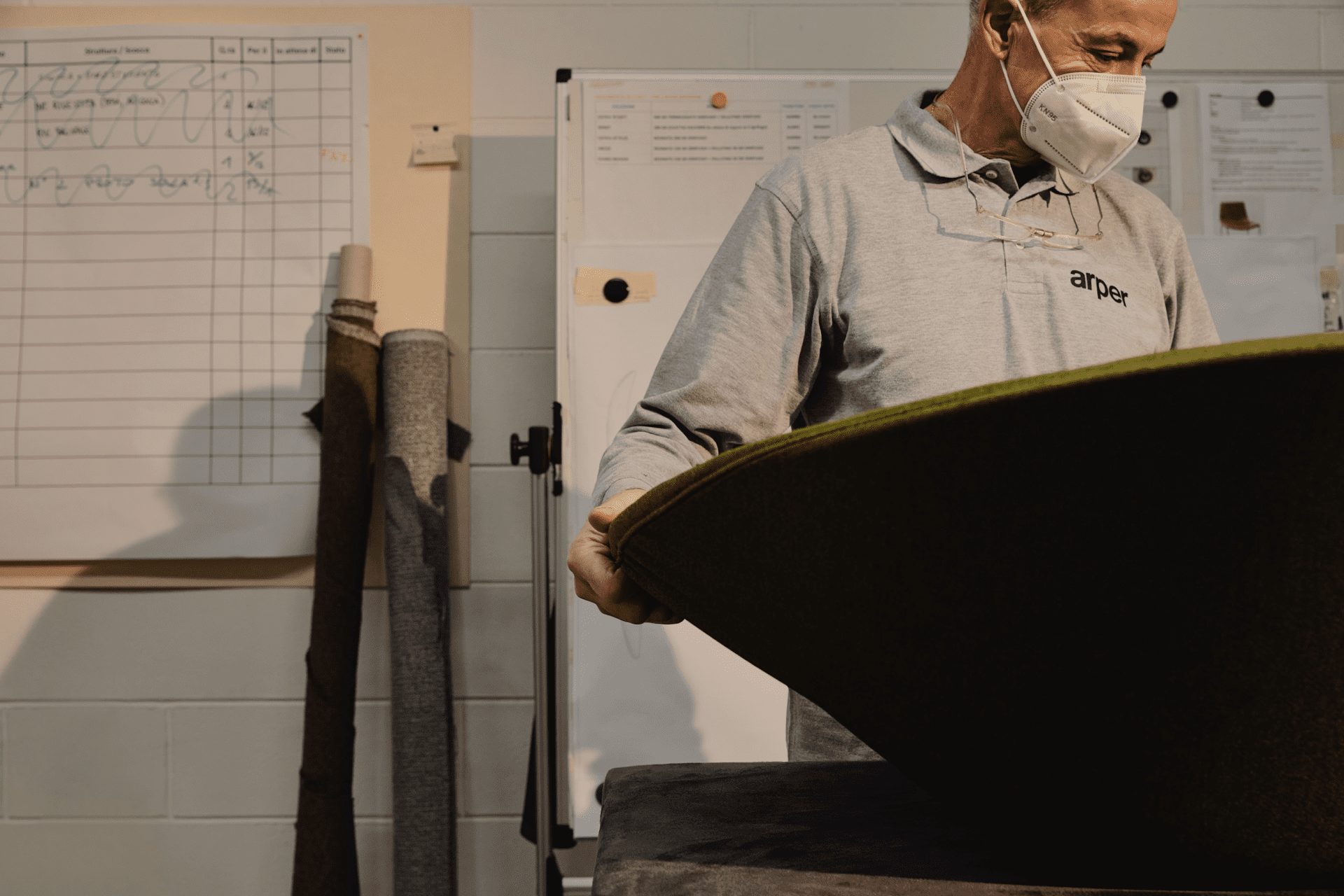 "Although the year has been difficult for the entire contract sector, Arper, thanks to its management policy that has always been careful and conscientious, is today financially healthy and capable of giving positive signals, even in unfavourable contexts. For this reason, the company has decided to invest in the expansion of the Research & Development department, which will enhance Arper's development abilities and help the firm become even more competitive in the global market.
"The investment will help Arper reduce the time needed to present new products to the market and anticipate trends, as well as test the aesthetic and qualitative efficiency of the new collections. In addition, it will also reduce the time required to obtain international certifications, an essential requirement to compete in different areas of the world."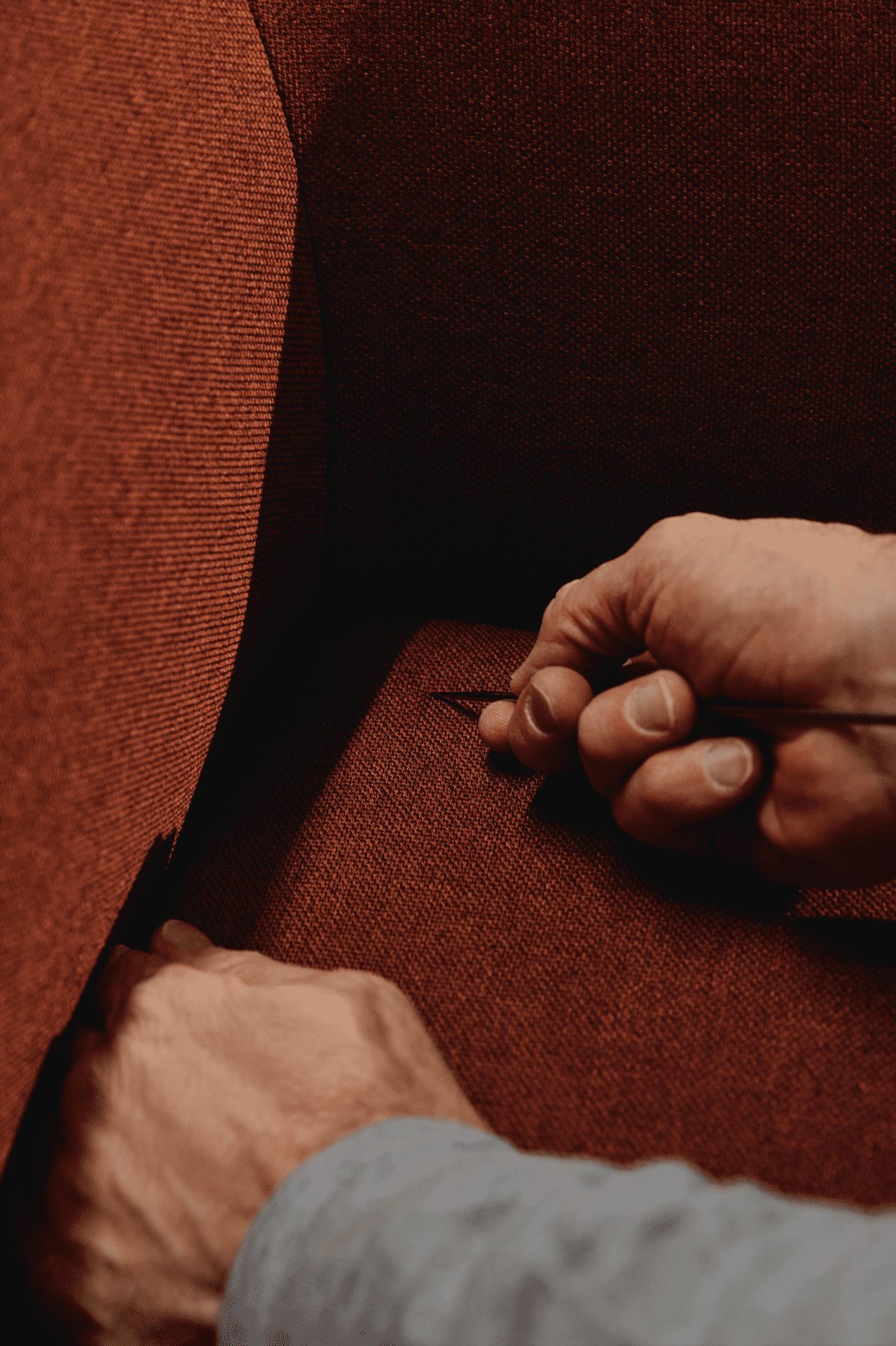 By reconfiguring its former workplace, Arper will create a user-centred and open space, designed for co-creation and collaboration. Facilitating new ways to stimulate innovation, the new Arper Design Lab promises to meet the demands of the future office.
The works are underway and expected to finish within the first half of 2021. For more information visit arper.com
Images courtesy of Arper