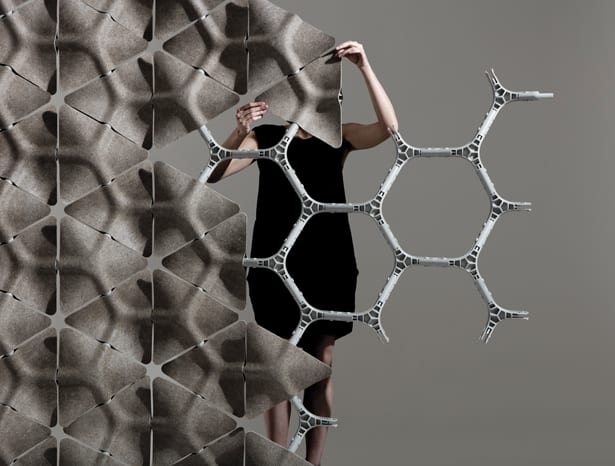 ||
With his new company Layer, UK designer Benjamin Hubert is figuratively removing his name from above the door to some extent but taking his expertise and ambition to a new level.
Hubert emerged onto the design scene in 2009 at 100% Design with a collection of furniture and lighting, and his business acumen as well as his creative vision was apparent from chatting to him way back then. The speed and scale from which he went from "one to watch" to being an award-winning major player was incredible, making his contemporaries – and even those who are half a generation older – seem like slackers.
By the time he graced the cover of onoffice in 2011, Hubert had ten new products launching at that year's Milan Furniture Fair, rivalling the much more established likes of Patricia Urquiola, Jaime Hayon or Antonio Citterio in terms of the frequency his name was appearing on the furniture stands of the big-hitting manufacturers. Since then, he has turned his hand to everything from wine breathers to watches, alongside furniture and lighting.
"From my point of view, what's become more important is a more democratic way of working," he says. With a team of around a dozen, Layer, which is billed as an "experience design agency", will work on products that focus on what Hubert says have for a long time been his core values: sustainability, flexibility and lower cost.
To this end, Layer has designed a modular partition system called Scale for Asia Pacific company Woven Image. An initial meeting at Australian Design Week led to the opportunity to harness the manufacturer's capability in textiles and interior finishes with Layer's problem-solving creative nous. Aesthetics have not been forgotten, of course – this is one of the most elegant-looking ways to divide a space, as well as providing acoustic buffering.
With three years in development and a process that involved 15 stages of prototyping, Scale consists of recycled hemp tiles, in a range of colours, that clip onto an injection-moulded ABS framework mounted on aluminium base plates. The system is facilities manager friendly too – its makers claim it is an out-of-the-box product that requires no installation expertise or tools to assemble. Instead, the tiles clip to the framework using magnetic fixings.
The office environment is the main intended market for this surface. Hubert says: "Workplaces today are constantly in flux, with teams organically growing and shrinking as projects demand. Scale delivers this adaptability while retaining a strong sense of visual engagement."
Benjamin Hubert's Layer agency has produced a flexible and sustainable partition system made of recycled hemp, to suit ever-changing office spaces