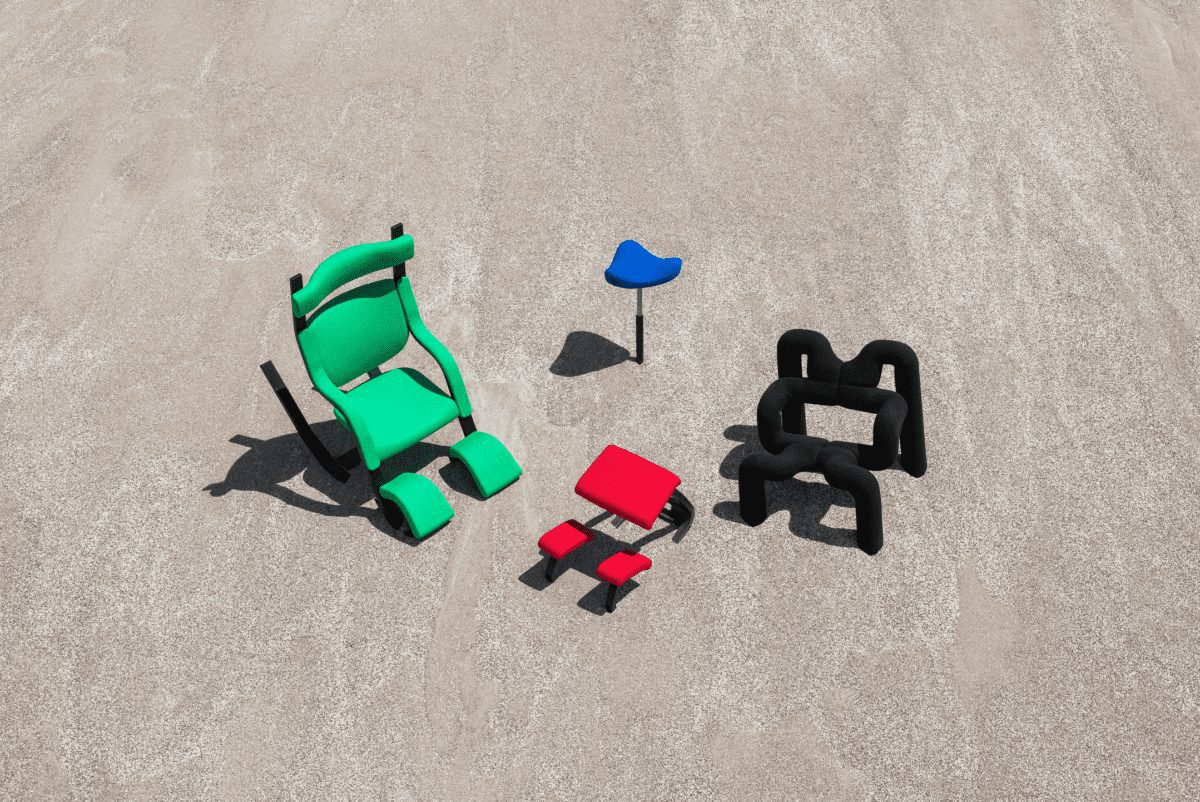 Brighten your home office with the latest member of the Varier family, a contemporary update on a design classic
With the average person spending around 12 hours a day sitting, according to a study from the Columbia University Medical Centre, we're finding ourselves developing all kinds of aches and pains. Stretching at the desk and taking regular walks can help, but it's also time we thought about what we're sitting on.
Enter Varier, the Norwegian furniture company that has made its name by creating ergonomic chairs that encourage us to move while we sit. For more than 40 years, the brand has focused on textures, colours, materials and shapes, as part of an ethos that's aimed at making our lives healthier, more sustainable and comfortable. Today, that ethos of relaxation and productivity is made clear in the form of the new Variable Plus.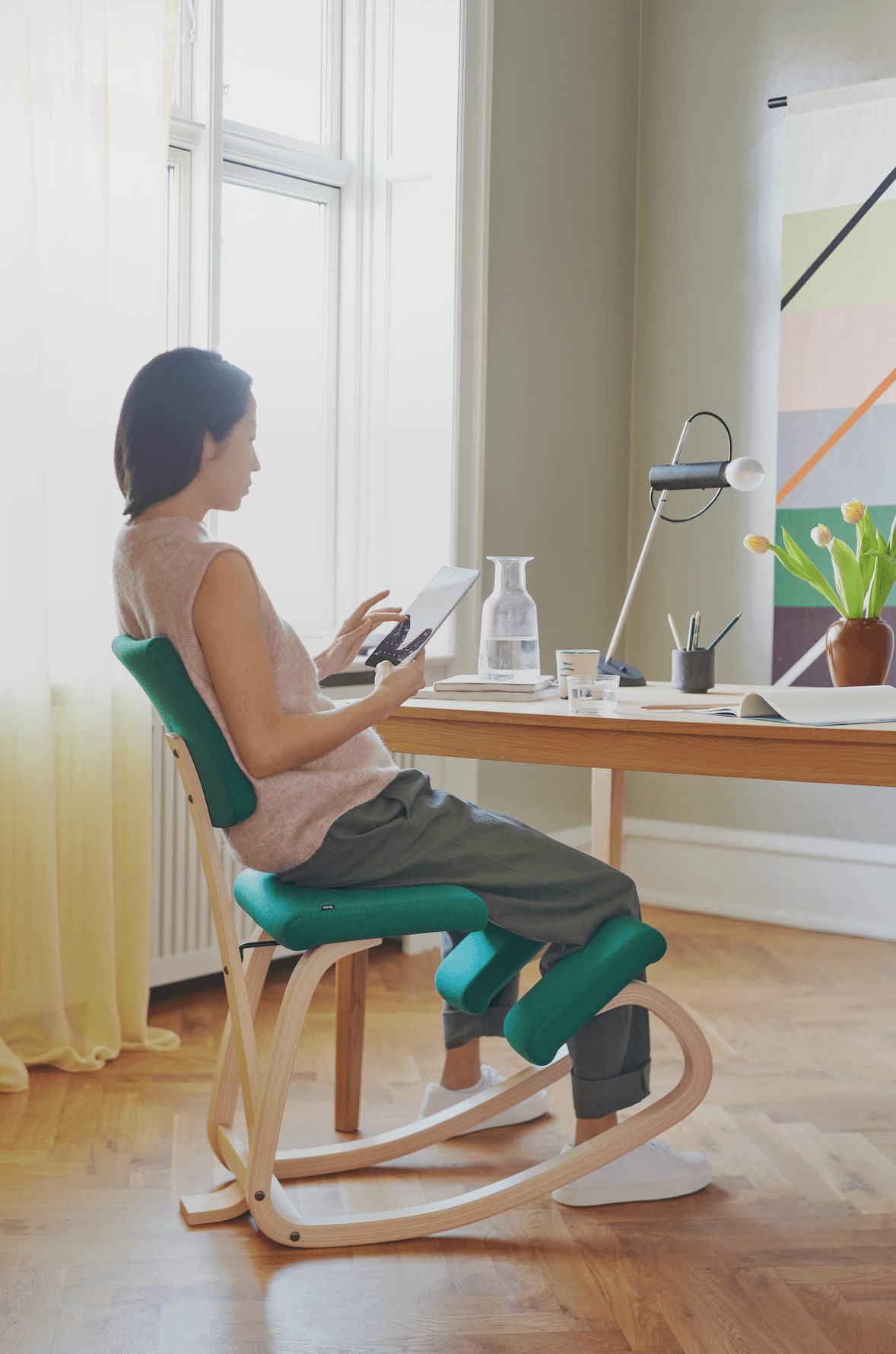 The inspiration for the new product dates back to 1979, when Peter Opsvik designed Variable, the original kneeling chair. Back then the goal was to design a chair that allowed the user to move more freely, in a range of positions.
The curved runners encouraged users to rock, while the tilted seat allowed for the hips to remain open, thus causing less strain on the lower back. What's more, you didn't just have to sit up straight; if your body felt like it, you could sit sideways too.
So, how would one improve on such ground- breaking innovation? The Variable Plus answers that challenge by providing an advanced option, featuring an upholstered backrest that offers a wider range of seated positions.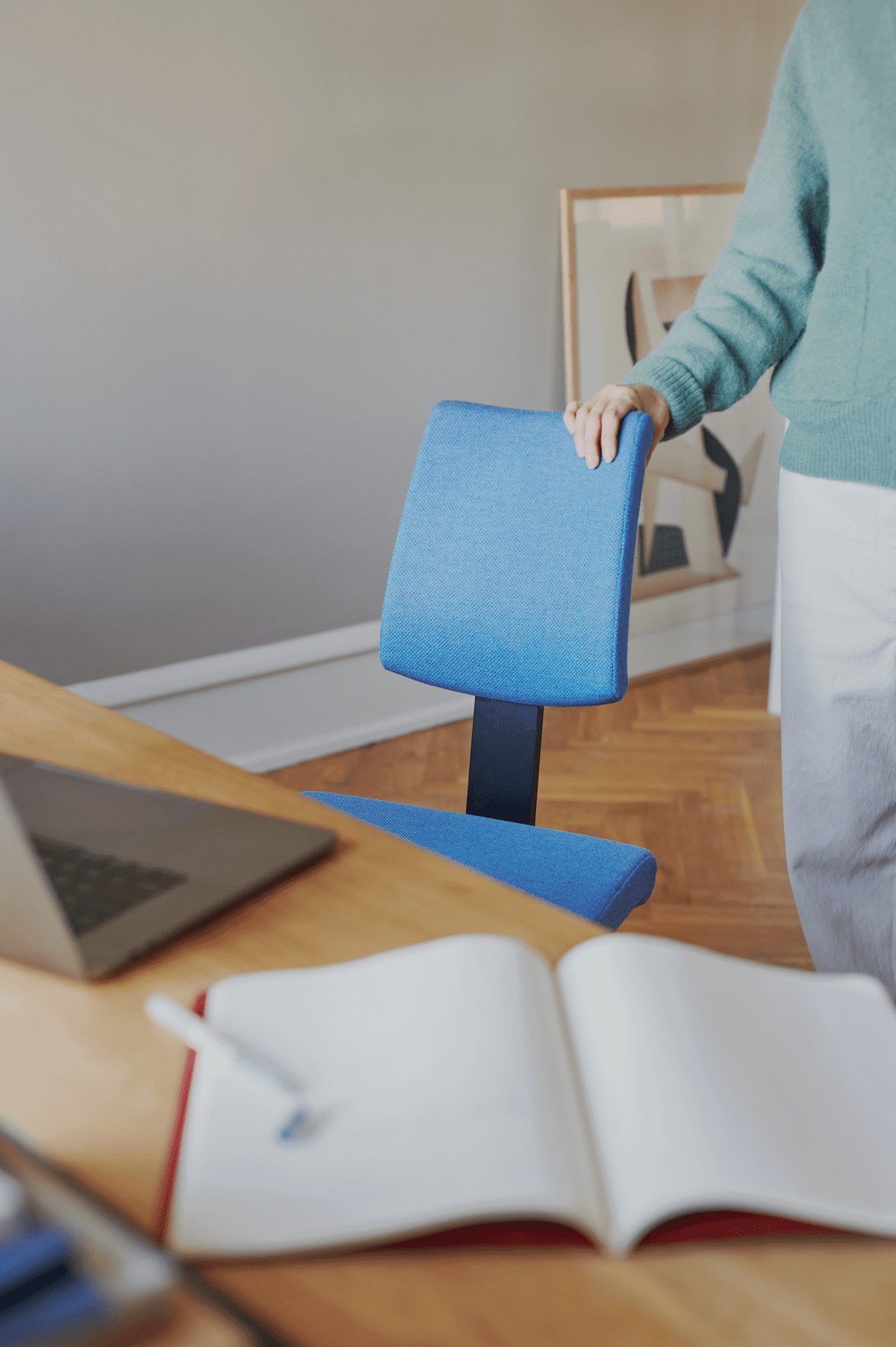 While it boasts the functionality of the original chair, the backrest provides support so users can lean further back to make the most of that pre-meeting stretch. Shin cushions allow homeworkers to shift their weight forward and really focus on those last-minute tasks.
The result is a chair that allows users to ease tension and stress throughout the day – which should see benefits for both the body and the mind.
Available in a wide range of upholstery finishes, the chair comes in black or natural finishes and the wooden parts are made from layers of beech and ash veneer. As Varier says: "The human body is meant to move." And the new Variable Plus looks like the ideal way to make that happen.
Images courtesy of Varier
As featured in OnOffice 157, Winter 2021. Read a digital version of the issue for free here.