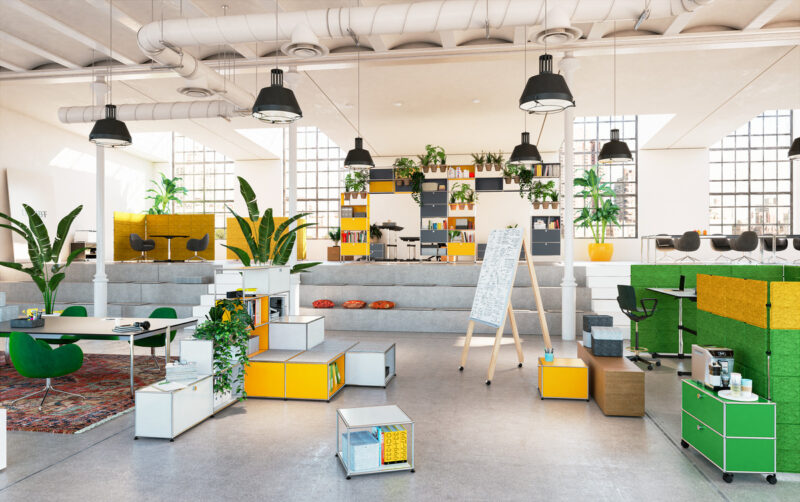 Connected by the Unique: A Swiss design classic since 1965, USM's ball-connected Haller modular system is an exemplar of sustainability, with its resilient metal components that are designed to be reassembled, repaired and recycled
Simplicity, quality, durability – but possibly most importantly – reusability." Words that Ian Weddell, sustainability executive at USM Global, recalls when referring to Fritz Haller's design ethos. "Even then he was talking about making product that you didn't use, then throw away. He was talking about product that had longevity, that has been designed to be reused," Weddell explains.
This way of thinking is part of the Swiss manufacturer's DNA. USM's commitment to timelessness, versatility, durability and, without question, sustainability is exemplified in its signature product: the USM Haller modular furniture system, designed by Swiss architect Fritz Haller (with whom the system shares its name). Launched in 1965, Haller was designed to inspire, built to last and adapt.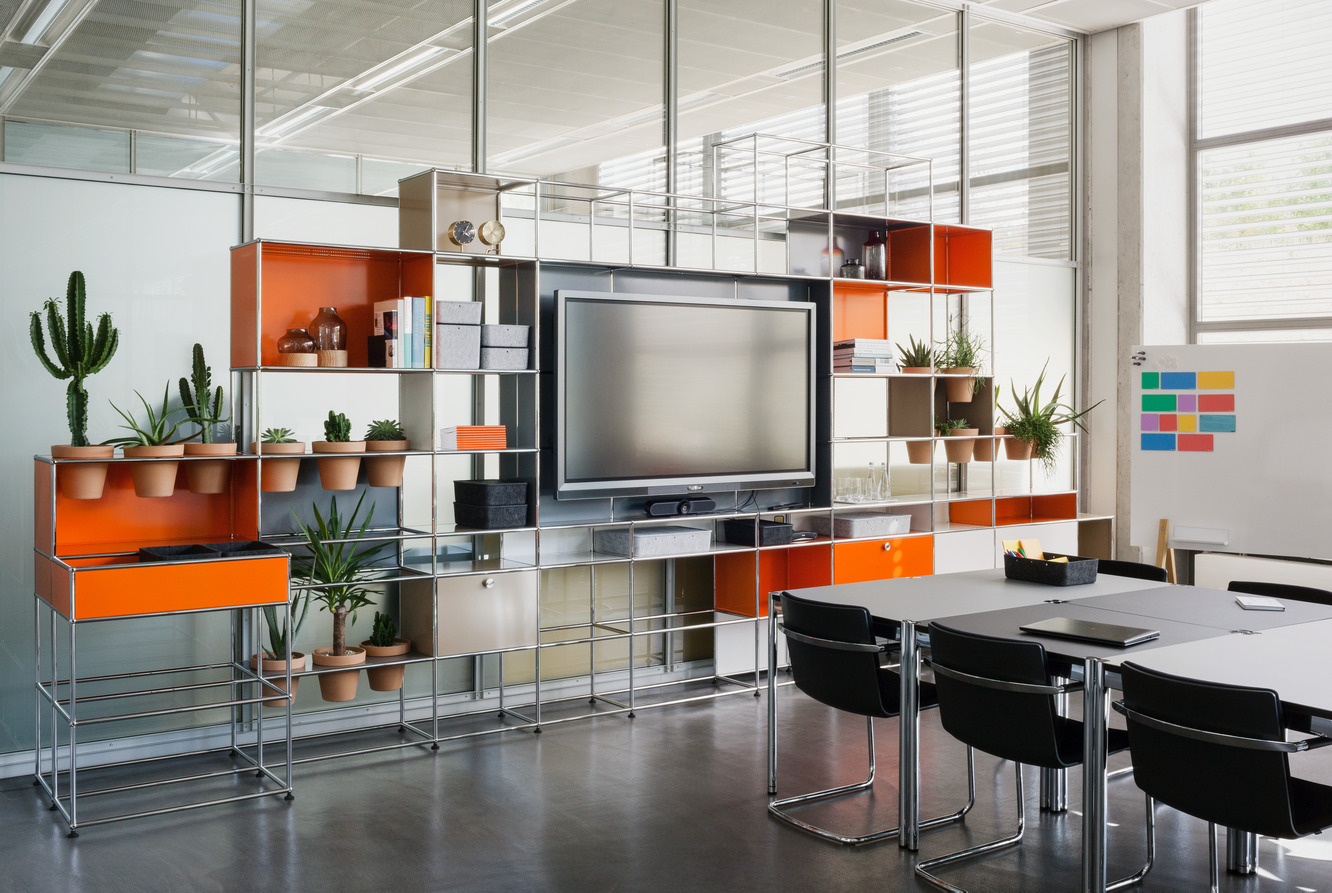 Sheet steel – available in 14 classic colours making them perfectly compatible to original furniture – is joined together by the system's chromed steel tubular frame which includes the iconic chromed brass ball – nicknamed the 'magic ball' in Switzerland. Over time the design has become a classic – and will remain so – as it's not tied to any particular era or style. The system has a simplicity and elegance that transcends trends and fads. It's designed to be both functional and aesthetically pleasing, with its clean lines and understated design – attributed to Haller's exceptional attention to detail and proportion when designing the product.
The versatility of Haller adds to its longevity. The ball connector creates a foundation from which the system can evolve – allowing it to be extended both upwards and sideways. The versatile system can be customised to suit any space or need, workplace or home. Its modular components can be assembled and reconfigured in countless ways, allowing users to create a truly bespoke furniture solution that is perfectly suited to their needs.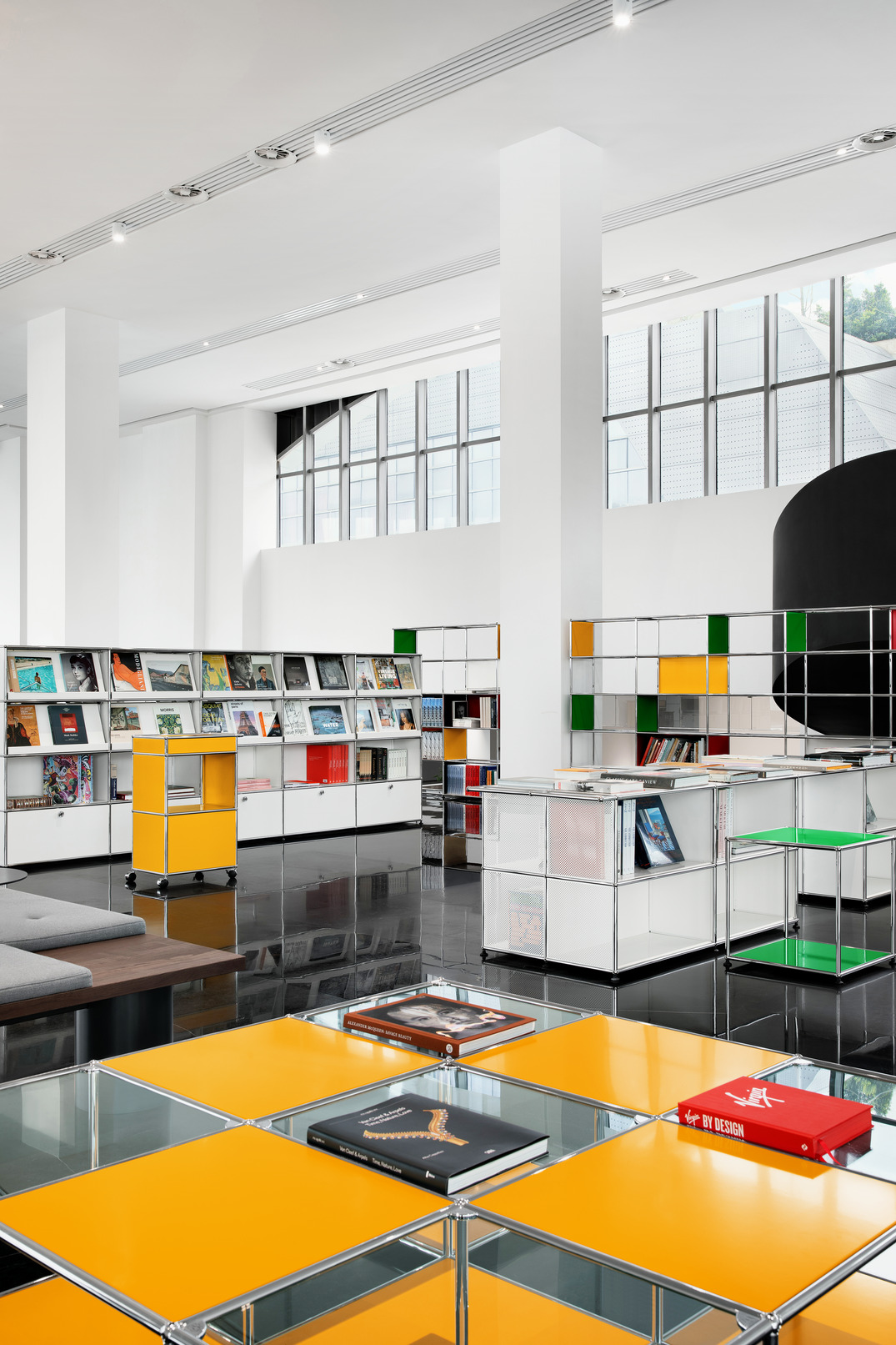 "We also have a principle when we develop a product," says Weddell. "We don't want to make any other product redundant. We have a principle of reverse compatibility. Anything we do has to be compatible with what's gone before." This means that when new products are added to the range – such as the Haller E built-in lighting or A World of Plants – it must be adaptable to both current and original furniture.
Haller is designed to be easily disassembled, while the quality of finishes and engineering that has gone into each component (friction fit pieces rather than adhesives for example) make it possible to repair or reuse – extending the lifespan of the furniture, reducing the need for new production and waste.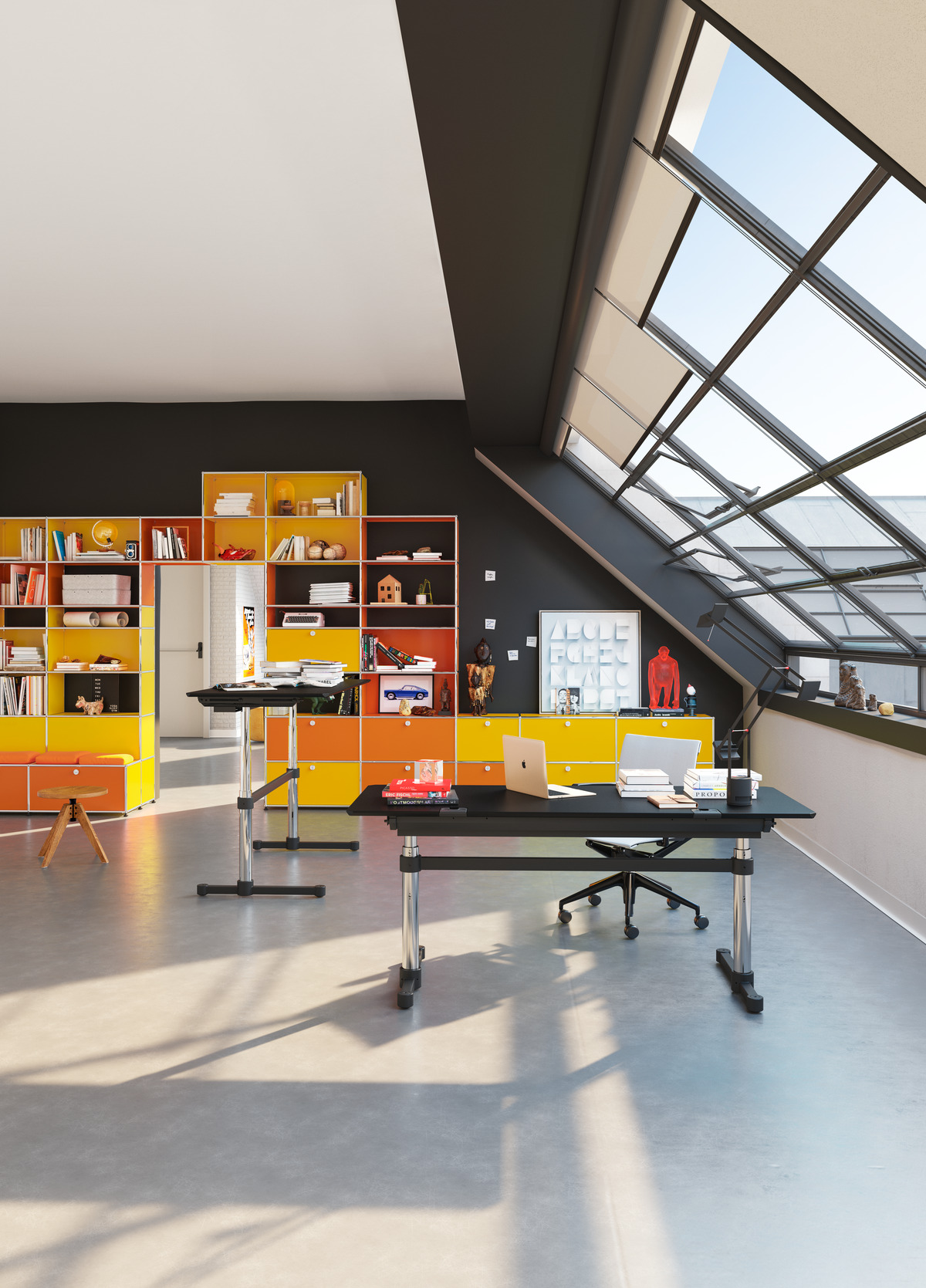 "What we're doing here we can use, reuse, refigure, repair – if you damage a panel you take one panel out and replace it. We can take it away and repair it. Break it down and recycle only if it gets to that stage," Weddell explains.
Quality of materials, versatility, reverse compatibility – no previous product is made obsolete – and a timeless aesthetic make Haller circular by design. It was awarded the prestigious Cradle to Cradle certification in 2018. USM understands the negative impact that raw materials can have on the environment, which motivates them to create products that are not only recyclable but also have a longer lifespan.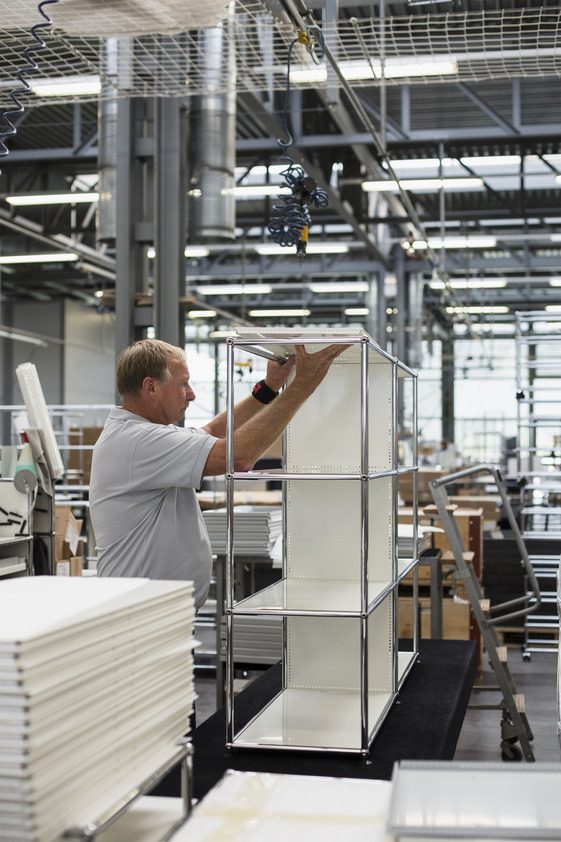 With Haller, nothing goes to waste. Even at the end of its life, the product is designed to be recycled. However, it doesn't always get to this stage, with many users choosing the option of reusing or repairing instead. The beauty of this product is that its components can be disassembled, checked, cleaned and even returned to the assembly line.
USM's sustainability philosophy goes to show that it is possible to create high-quality, timeless furniture while also protecting the environment and upholding ethical practices. It is a reminder that sustainability works best when not an add-on but rather the core part of a company's ethos and business strategy from the very beginning.
Images by USM
As featured in OnOffice 163, Summer 2023. Read a digital version of the issue for free.