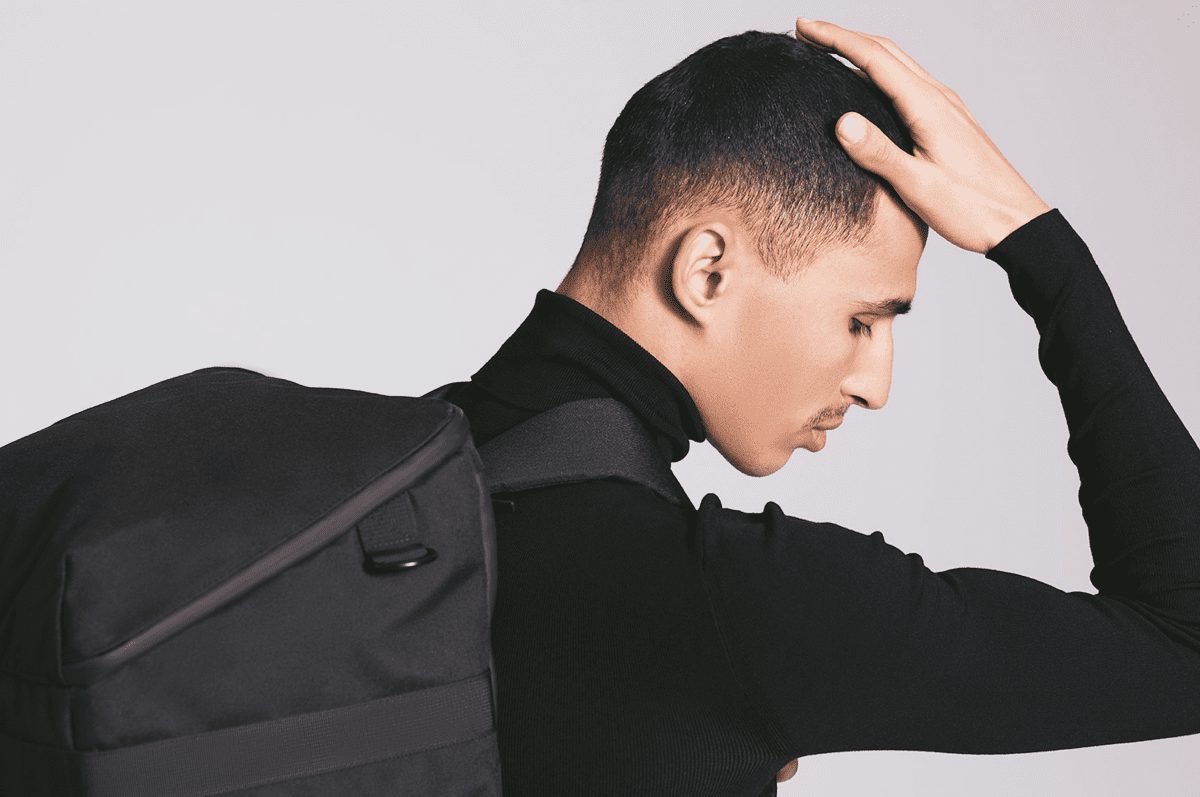 Berlin-based brand Ucon Acrobatics is cleaning up the oceans one backpack at a time
Now, more so than ever, the fashion industry and its environmental impacts on the planet is one of the many sustainability topics that is being discussed the world over for good reason.
The pandemic has, in many ways, been a wake-up call for consumers and the fashion industry alike, with fast-fashion brands in particular spurred on for necessary change. Being in lockdown has given consumers much-needed time to reflect and rethink shopping habits, inspiring some to embrace 'buy less, buy better' concepts.
Of course, this isn't a new conversation: sustainability has been a buzzword in the fashion industry for a while, with many brands pledging to do better in all areas of the production process, from choosing superior materials to reducing plastic. A case in point is Ucon Acrobatics, a Berlin-based backpack brand out to make a difference.
Set up in 2001 by Jochen Smuda and Martin Fussenegger, the business grew from the pair's desire to develop a lifestyle brand that was driven by creativity, innovation and ethical production.
With the help of talented artists and the wider design community, the duo transformed an old cowshed in Berlin's Friedrichshain into the brand's minimalist studio, home to Ucon Acrobatics' first collection, comprising simple yet practical cotton bags that were created for design devotees and minimalist mavens alike.
With around 140 million tonnes of plastic currently floating around in our oceans and a further six million tonnes added to this 'plastic soup' each year, Ucon Acrobatics is striving to be a part of the solution. When the brand designed its first backpack back in 2016, the team utilised primarily recycled plastics and reused materials, with around 20 plastic bottles making one new backpack.
The brand's Stealth Series, a collection of functional eco-friendly bags, was developed using a simple process which consists of three clear steps: first, collecting plastic bottles made out of polyethylene terephthalate (PET) – a plastic from the polyester family – followed by washing out and removing all remaining contents, labels and lids. Bottles are then sorted by colour using a machine that decolourises and chemically shreds them.
Finally, plastic particles are melted down and turned into small pellets, from which new threads are drawn. The final result is sleek and sustainable, in the form of Ucon Acrobatics' backpack collection.
The brand takes sustainability seriously. Since 2018, Ucon Acrobatics has manufactured its products with highest quantities of recycled parts. It has made PET from recycled water bottles its primary material and also joined forces with Repreve, widely known for its recycled performance fibre and sustainable textiles.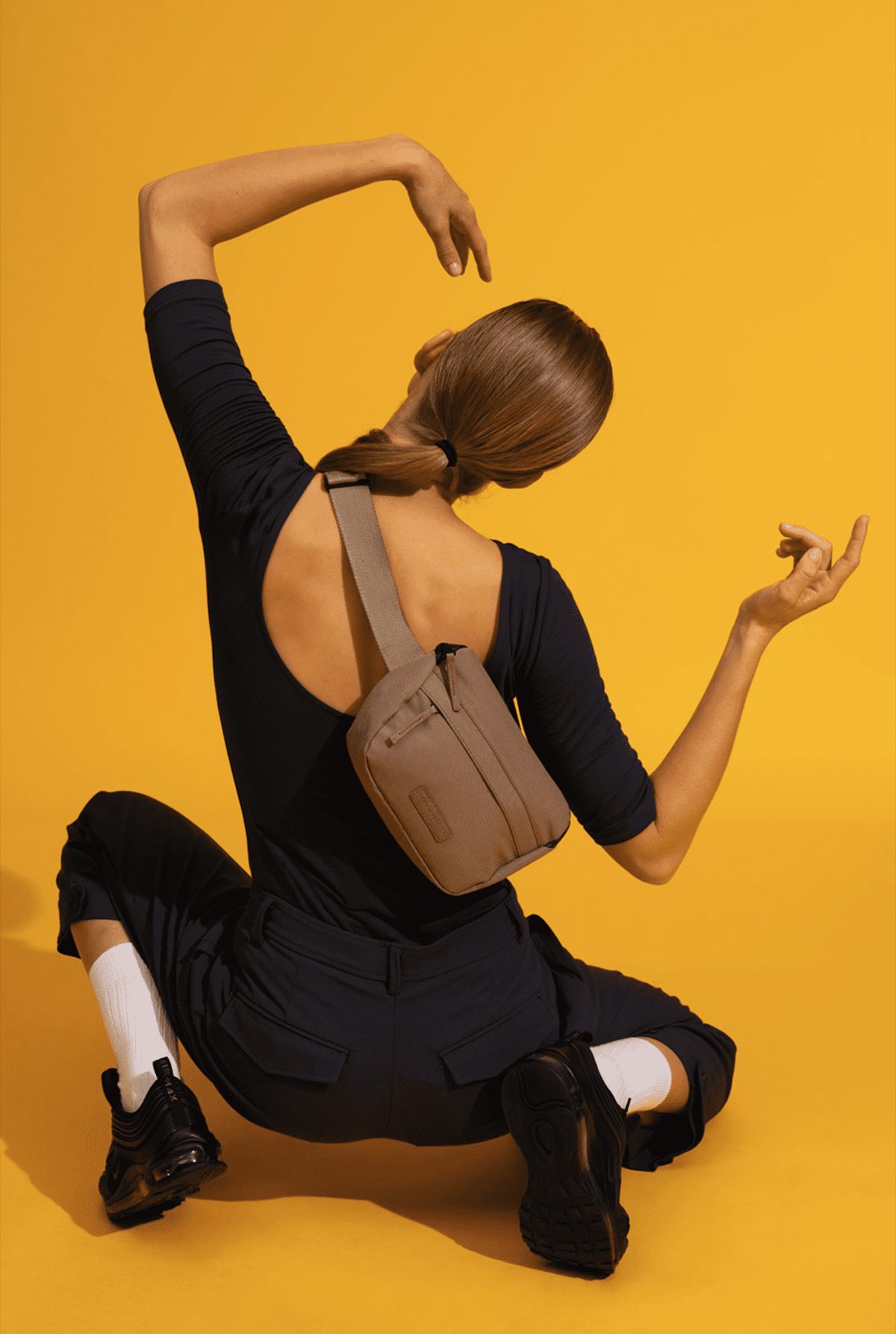 Today, the brand's continued journey – reduce, repair, reuse and recycle – is stronger than ever. As of July 2020, Ucon backpacks feature a laptop compartment consisting of upcycled neoprene, but the firm's aim to extend its list of sustainable materials, continues.
Great products call for great materials – Ucon's bags are just that: all fabrics are durable and made to last. Although the brand initially started out using cotton, the team soon discovered how the conventional cotton industry went against their principles due to its destructive agricultural practices involving large amounts of water and pesticides. As synthetic fibres are both more robust than cotton, and lighter, Ucon Acrobatics decided to work with mainly synthetic fibres instead.
Committed to only using environmentally friendly products and packaging, the brand eliminated phthalate P7 and toxins from its entire collection. Proving to customers that fashion can be sustainable, stylish and affordable in equal measures, Ucon shows why less, but better, is more. Think classic styles reworked into minimalistic aesthetics that are contemporary, functional and good for the planet.
Pairing well with every item in our workwear wardrobe, these sustainable backpacks will see us through this season and beyond – the search for our new workwear bag has just got a whole lot easier.
For more information visit ucon-acrobatics.com
All images courtesy of Ucon Acrobatics