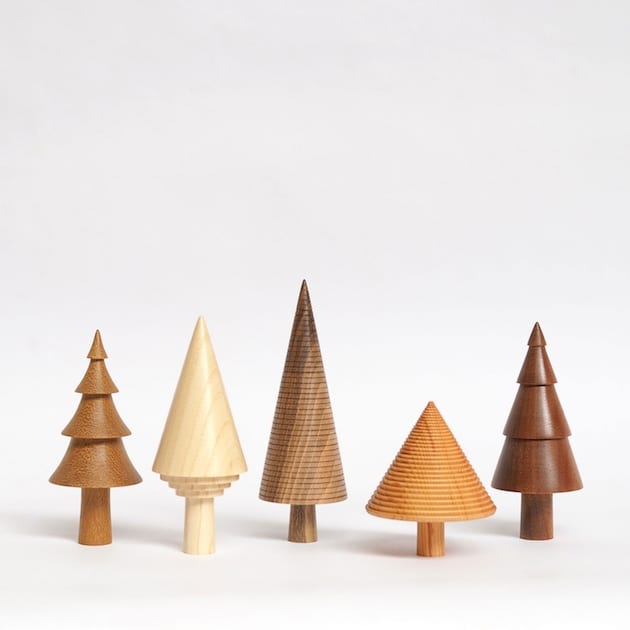 Bespoke wooden furniture markers Forge Creative are among the designers who will be present.|||
This April, the East Sussex city of Brighton will play host to its first design fair. The Brighton Design Show will span four days, and will be located within the events venue Wagner Hall at the core of the vibrant seaside resort's city centre.
Focusing on both established and emerging local designers, it aims to promote the decorative and interior products of the coastal city's creative scene, often regarded as one of Britain's most vibrant. "At its heart," say the organisers, "the Brighton Design Show is a place for design professionals, aficionados and the public to come together, making new connections, stimulating conversation and nurturing design talent."
Brighton-based furniture manufacturers Baines&Fricker are among the exhibitors.
Exhibiting creatives include graphic designers Studio Makgill and Anthony Burrill, custom wooden furniture makers Forge Creative, garment maker Sophie Darling lighting specialists Spark & Bell, and interiors company Baines & Fricker. There looks to be a particular concentration of ceramicists, among them, Tanya Gomez, Duck Ceramics, Emma Johnson and Skauge & Sanchez.
Brighton contains several potters and ceramicists, including Alice Duck of Duck Ceramics.
The show will also feature exhibitions, pop-ups and installations. There will be a design store stocked with local craft and design objects. A series of limited-edition screen prints by the printing studio Private Press, made in collaboration with local designers, will be sold to benefit the newly established youth homelessness charity Equal Footing.
Design journalist Roddy Clarke will lead a panel on sustainability and textiles, and on Friday 3 April the fair will play host to a special edition of the creative industry discussion event Glug, featuring the print studio Eley Kishimoto, creative agency Studio Blup and the street artist Folka Wolfe.
Ceramicist Emma Johnson specialises in slipcasting in porcelain. Photo: Mark Bader
The Bright Design Show is part of the inaugural Design Brighton, a festival of urbanism and the built environment that runs from 1 to 3 April. The festival will encompass film screenings, panel discussion and workshops, and will take a particular interest in the evolution of Brighton and its surrounding region.
The Brighton Design Show runs from 2 to 5 April 2020 at Wagner Hall, Brighton.
Part of the new Design Brighton festival of urbanism, the show aims to shine a light on the creativity of the lively seaside town