The London-based practice unveils its bespoke Winter Windows 2020 installation at The Department Store in Brixton
Squire & Partners is addressing the acute lack of opportunity for young people locally during the Coronavirus pandemic with this year's edition of Winter Windows.
Now in its fourth year, the project sees the architecture practice collaborating with community organisation We Rise to give five Year 13 students (aged 17-18) from Elm Green and Norwood secondary schools the opportunity to work with architects and model-makers from Squire & Partners.
Students were tasked with designing the bespoke installation, but beyond this, were also able to develop new skills in creative collaboration, design development, software, making and visual display.
The brief for Winter Windows 2020 was to create a visual installation which would act as a beacon of hope for communities globally. Students conceived a continuous narrative of eight designs addressing issues they and the wider community have faced during this challenging year.
Early stage designs were refined before being drawn up on SketchUp and Rhino, cut by CNC in the practice's modelshop and then assembled, wired and tested by the students.
The final result creates a portfolio piece for each student to take to their further education or career choices, which vary from product and graphic design to photography and law.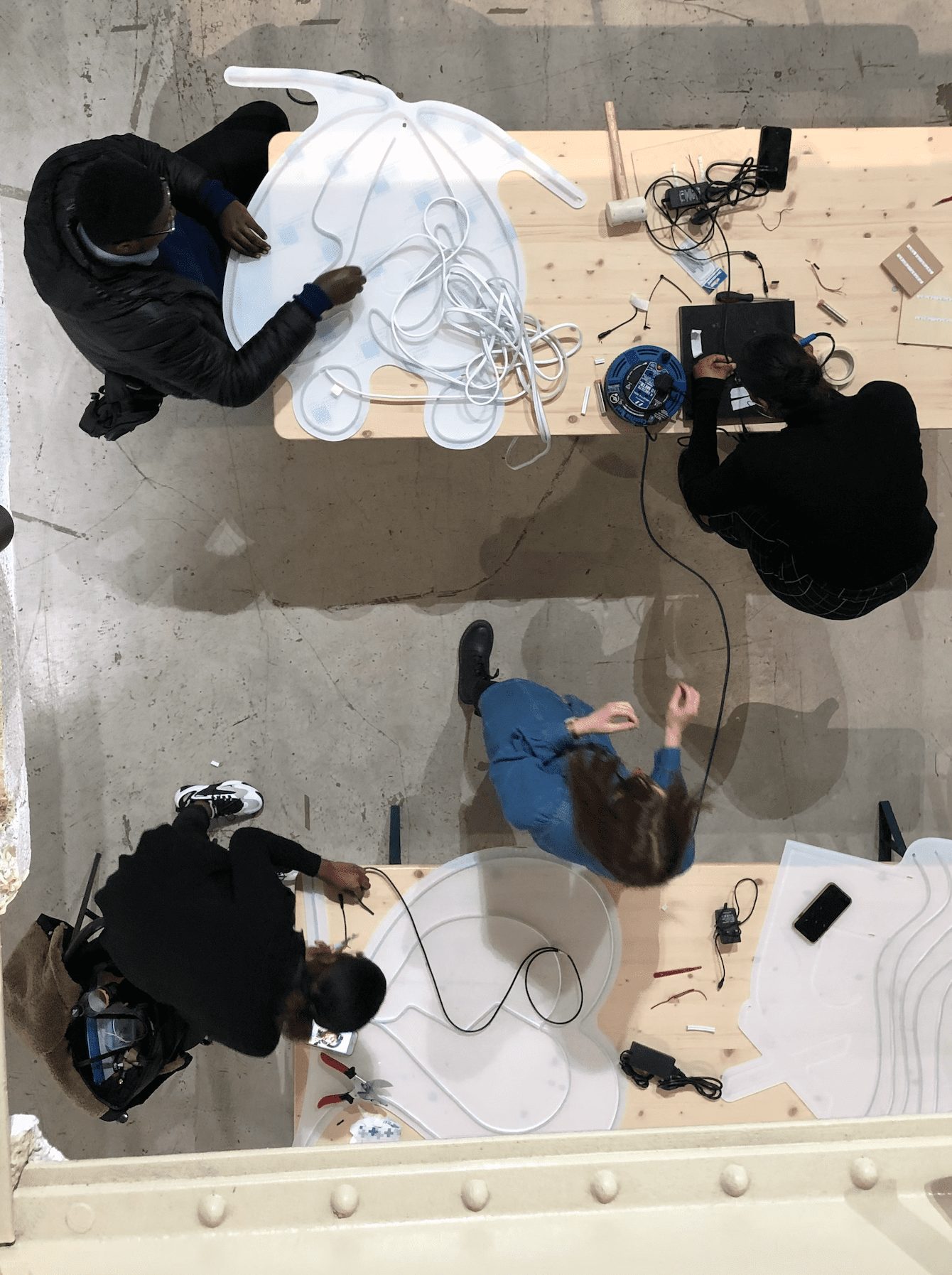 "Our annual Winter Windows installation took a different turn in 2020, offering the gift of opportunity to five young people about to leave school and embark on their future at a challenging time", adds Tim Gledstone, Partner at Squire & Partners. They brought vision and life to the project, growing in confidence as they developed a spectrum of knowledge in the design and delivery of a live project.
On display throughout December and January, the final installation creates an uplifting artwork for the local Brixton community, and will be a powerful portfolio piece to support their future goals – opening doors with employers by showing initiative, collaboration, skills and having a portfolio show stopper."
For more information visit squireandpartners.com
All images by Gareth Gardner