Italian powerhouse Pedrali, founded in 1963 in Palazzolo sull'Oglio and now based in Mornico al Serio (Bergamo), brings contemporary offerings to residential, hospitality and workspaces alike. We recently caught up with CEO, Monica Pedrali, to find out what a day in the life of running the global firm looks like and why Pedrali continues to produce all its furniture in Italy to this day.
OnOffice: Pedrali prides itself in a '100% Made in Italy' production philosophy. You produce all offerings in the headquarters of Mornico al Serio. Do you find most of your design inspiration in Bergamo?
Monica Pedrali: Our philosophy is an answer to the expression, 'Think global, act local'. We are a 100% Made in Italy company and have decided to produce everything internally at our production sites in order to assure comprehensive control across the entire production chain. Our vision is international, since our export covers 85%, and we have worked on our collections with international designers now for many years.
However, the manufacturing know-how is one typical of our territory. Metal, plastic materials and upholstered furniture is produced in our factory in Mornico al Serio, in the province of Bergamo, the place where the processing of these materials is well‐established.
Pedrali was founded here, in 1963, with my father Mario who began to produce outdoor furniture of wrought iron seats. Wooden furniture is made in Manzano, in the province of Udine, in the so‐ called 'chair district', because the production of wooden furniture was born and strengthened there.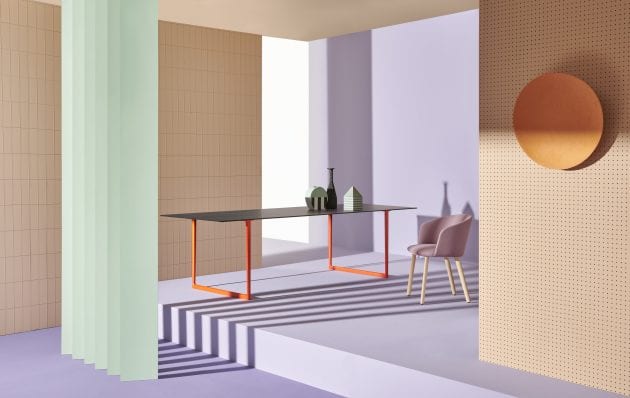 OnOffice: What does a normal work day look like for you? 
MP: I like to start my day with breakfast on my terrace on the Arki Table, while sitting on Tribeca chairs. Never, like this year, have I had the opportunity to use Pedrali furniture at my home as a consumer. That's how you can appreciate details more. Seeing them at your place offers a new perspective. This ritual has now become a daily‐routine, aided by the warm summer weather, to start the working day in the best way possible.
OnOffice: What excites you most about being back in the office?
MP: Obviously, the last months have allowed us to get even closer to the digital channels. Despite the closure of the factory due to the government decree during the lockdown, our offices were operating in smart working. As this formula worked well, we are still making the most of virtual meetings and presentations, especially with the still ongoing limitations on mobility. However, coming back to the office and being able to see and touch the samples of our new products, taking a look at the finishes directly, was a big satisfaction.
OnOffice: What's on your desk? Are you a minimalist or maximalist?
MP: There are four devices on my desk at the moment: two computers, an iPad and a smartphone. And many papers. In my bookcase I collect books written and gifted by Italian designers, chefs and artists, they are customised with an inscription. I'm fond of them.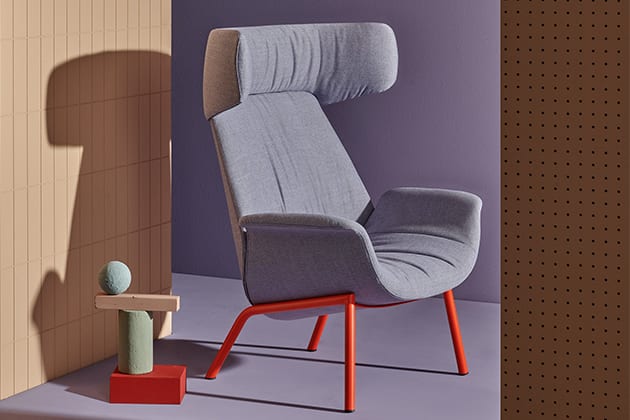 OnOffice: Do you have a favourite item in your office?
MP: Last year, I was invited to the 30th anniversary of the Louvre Museum in Paris. Alain Ducasse was the chef of the night and our Queen chairs were selected for the dinner. At the end of the evening, I was given a small work made with the same glass of the pyramid.
OnOffice: If we were to refurnish our office, what three must‐have items from Pedrali's collection would you recommend?
MP: Functional and versatile tables, for sure. I'm thinking of the Toa table by Robin Rizzini, lightweight and minimalist, it is characterised by a solid die‐cast aluminium frame in a fluid geometric design, suitable to support large-sizes tops. Or, Arki‐Table, which is adjustable, and it allows you to choose the ideal height of the top.
As for seating, I recommend Elinor executive armchair by Claudio Bellini, or Temps armchair designed by Jorge Pensi Design Studio. And, to better manage the space, Boxie modular storage system by Claudio Dondoli & Marco Pocci – colourful and lightweight, it's functional and adds a pop of colour at the same time.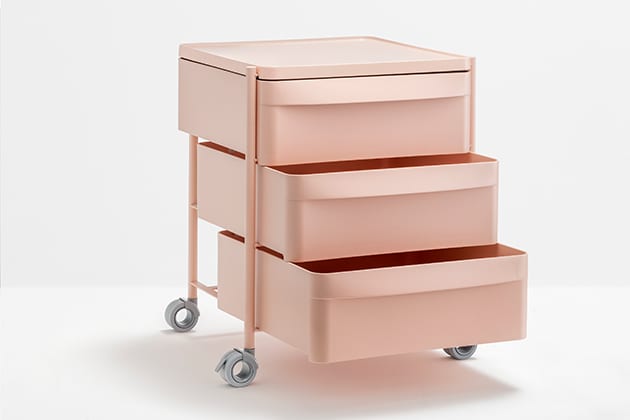 OnOffice: Congratulations on recently launching your beautiful collection New Ideas 2020. What inspired the range?
MP: Every year at Salone del Mobile, we launch new collections. This year, in the absence of Salone, we decided to present our new products virtually. These collections blend the creativity of the designers with the company know‐how.
Some of these are tied to the concept of comfort, like the Ila armchair designed by Patrick Jouin, characterised by a strong personality through the soft and reassuring padding. Or the seats of the new Blume collection by Sebastian Herkner, a chair and a lounge chair defined by soft and rounded shapes. They owe their distinctive appearance to a sophisticated flower‐shaped profile in extruded aluminium.
Others are linked to the desire of enjoying the outdoors. For example, Panarea Collection by CMP Design, an armchair and a lounge armchair, featuring a traditional element that is hand‐woven in Italy.
OnOffice: What's next for Pedrali? Can you share with us what you are currently working on?
MP: We are working on new collections designed for the office. We are going to launch them by the end of the year.
For more information, visit pedrali.it