From Denmark to Sweden, Fritz Hansen shares 3 of their favourite home office setups
With more people working from home than ever before, creating a comfortable and productive home office has never been more important.
Here, Fritz Hansen has gathered 3 home office ideas that will inspire you to design a work-friendly and beautiful space in your own home. While the rooms and styles may differ, the essentials are always the same: a good table, a comfortable chair, and plenty of beauty to inspire and focus.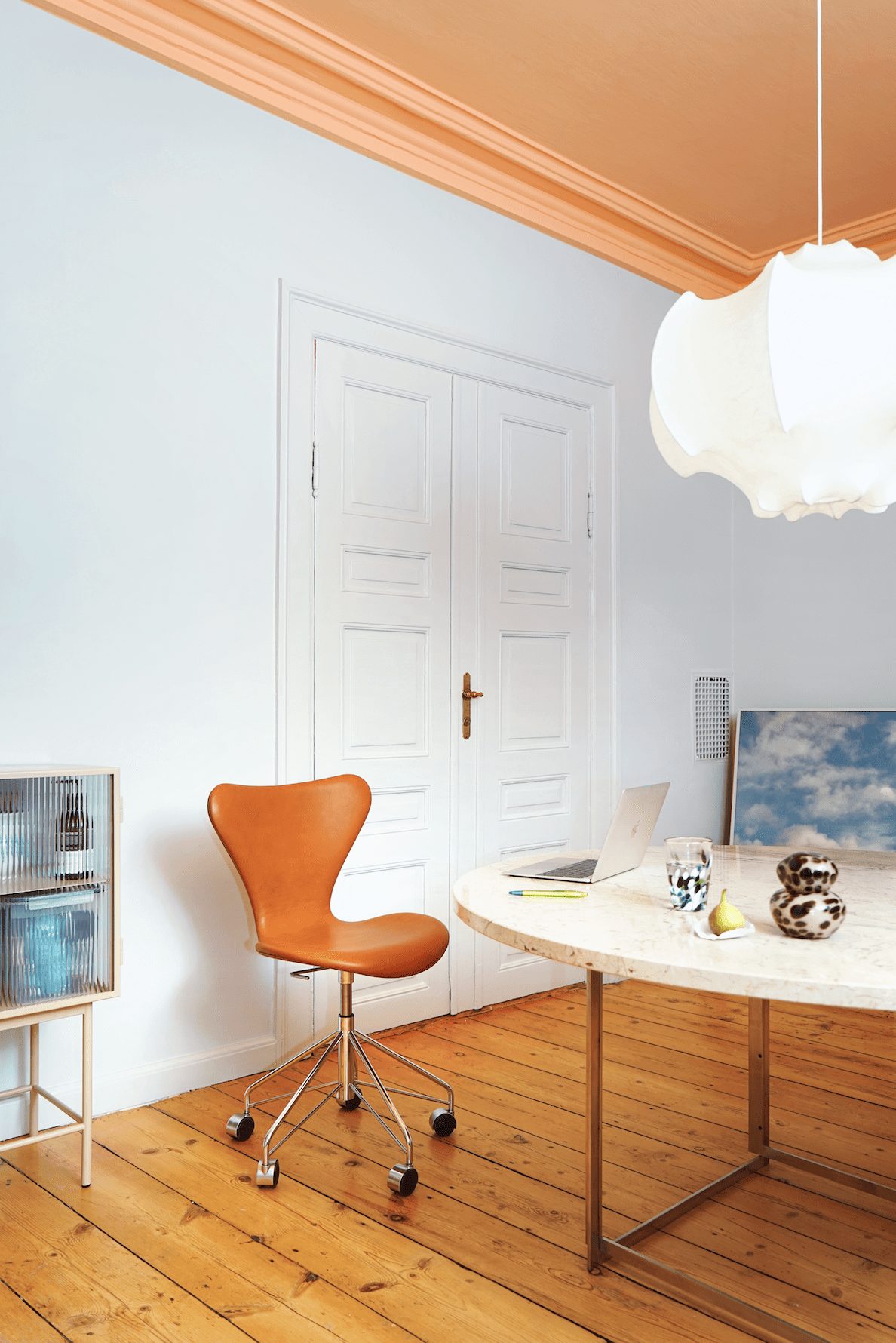 1. Choose a suitable chair
To create a clear distinction between home and work life, try to resist the sofa and turn your attention to creating a separate office environment in your home. A dining space can become a vibrant workspace even if you don't have access to an office chair or adjustable desk – simply try alternating chairs and use what you have in your home already.
As one of Fritz Hansen's most popular chairs, we particularly love the Series 7 by Arne Jacobsen. Embodying form and function alike, its elegant shape and practical design can be customised with a wide variety of woods, colour, upholstery, or armrests for a casual or more formal look; a great working-from-home chair that blurs the boundaries between work and home the right way.
2. Less is more when WFH
Setting up a home office doesn't have to be complicated or expensive. Simply make the most of what you have already and remember the essentials: a solid table at proper height, a good chair, natural light, and WiFi. By keeping your workstation simple and mobile, moving around the house or apartment to find a quiet space will be much easier.
Try incorporating flexible furniture or accessories, such as this ash basket by Fritz Hansen, which allows you to store all your paperwork in one place and easily bring it with you, from kitchen to dining room and home office, or wherever you go.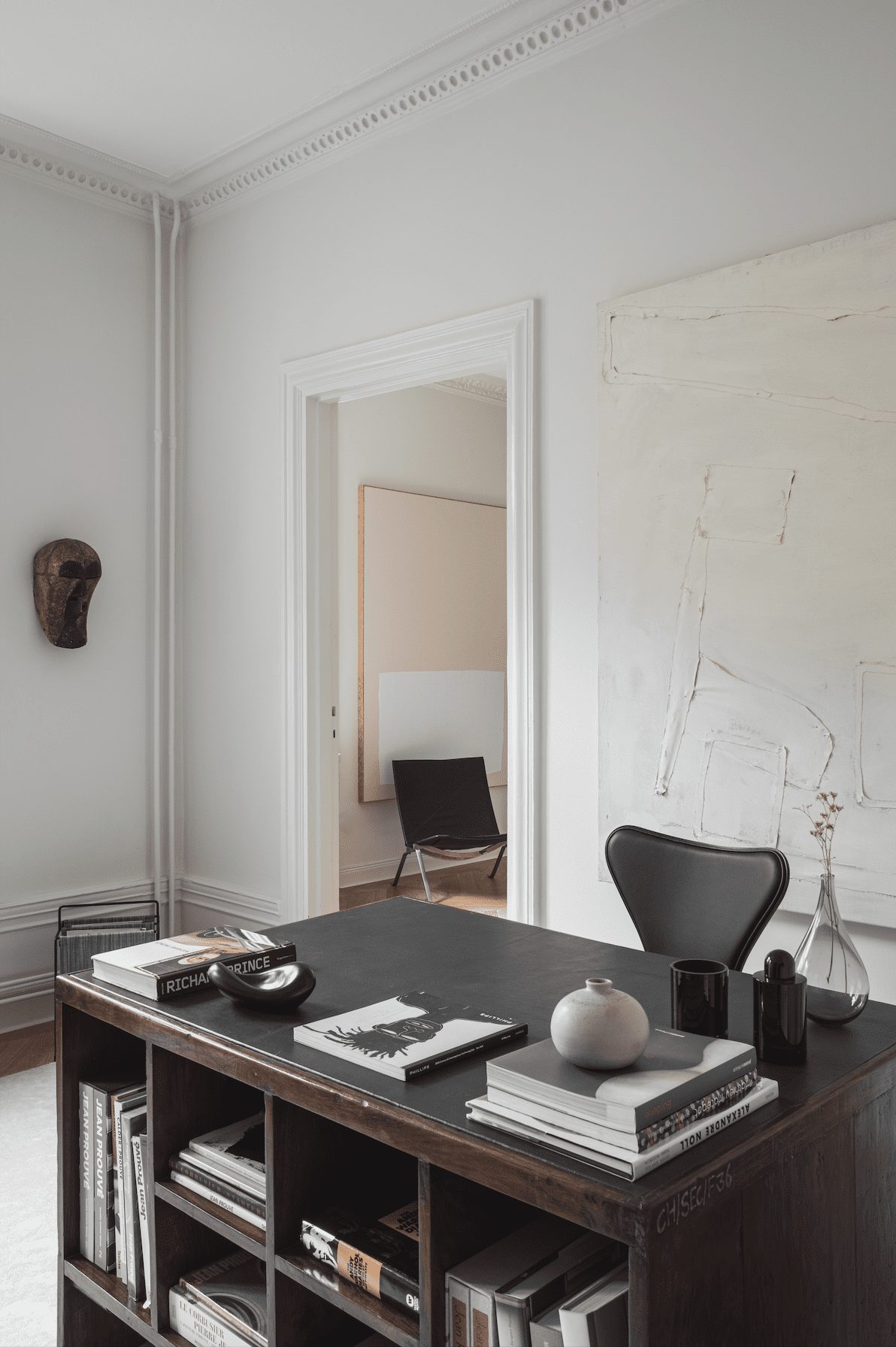 3. Smart storage solutions
To keep your workspace organised for maximum productivity, use shelving to store paper or books. Alternatively, create space within a space – divide a room or section off a home office area – to establish a distinction between your home and work life. Adaptable storage systems allow a space to be altered when and as needed, with many modular offerings also doubling up as a table.
Choosing a variety of home office storage types is best – pair shelves, suitable for displaying books and ornaments, with drawers for paperwork, and larger cupboards to hide away bulkier items like printers. Leather cases can provide further storage solutions, while stylish wall clocks or other accessories also add a more personal touch to your workspace.
For more information visit fritzhansen.com
All images courtesy of Fritz Hansen