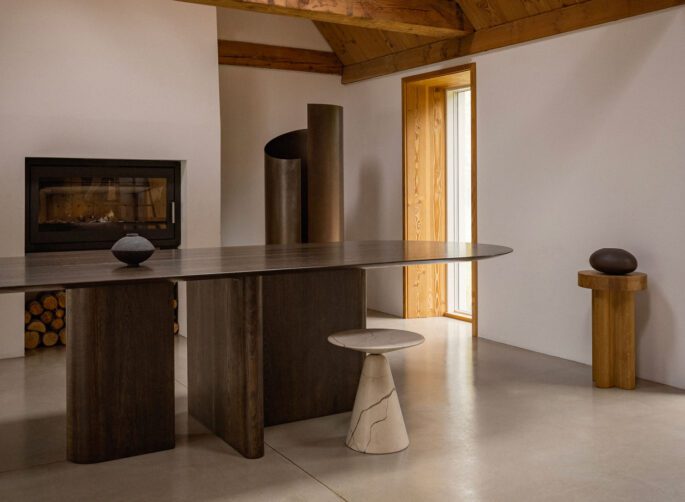 Style, craft and form: Copenhagen cabinetmaker Malte Gormsen has joined forces with Norm Architects to release a new line of high-quality pieces that make the most of their natural materials
When creatives and craftspeople uncover a meeting of minds, more often than not the results are ambitious, refined and finely made. This is certainly the case for Danish cabinetmaker and joiner Malte Gormsen, who has recently released a carefully curated line of pieces together with Norm Architects. "In Malte we have found a true kindred spirit," says Norm's co-founder Jonas Bjerre-Poulsen. "We have the same values when it comes to our design philosophy."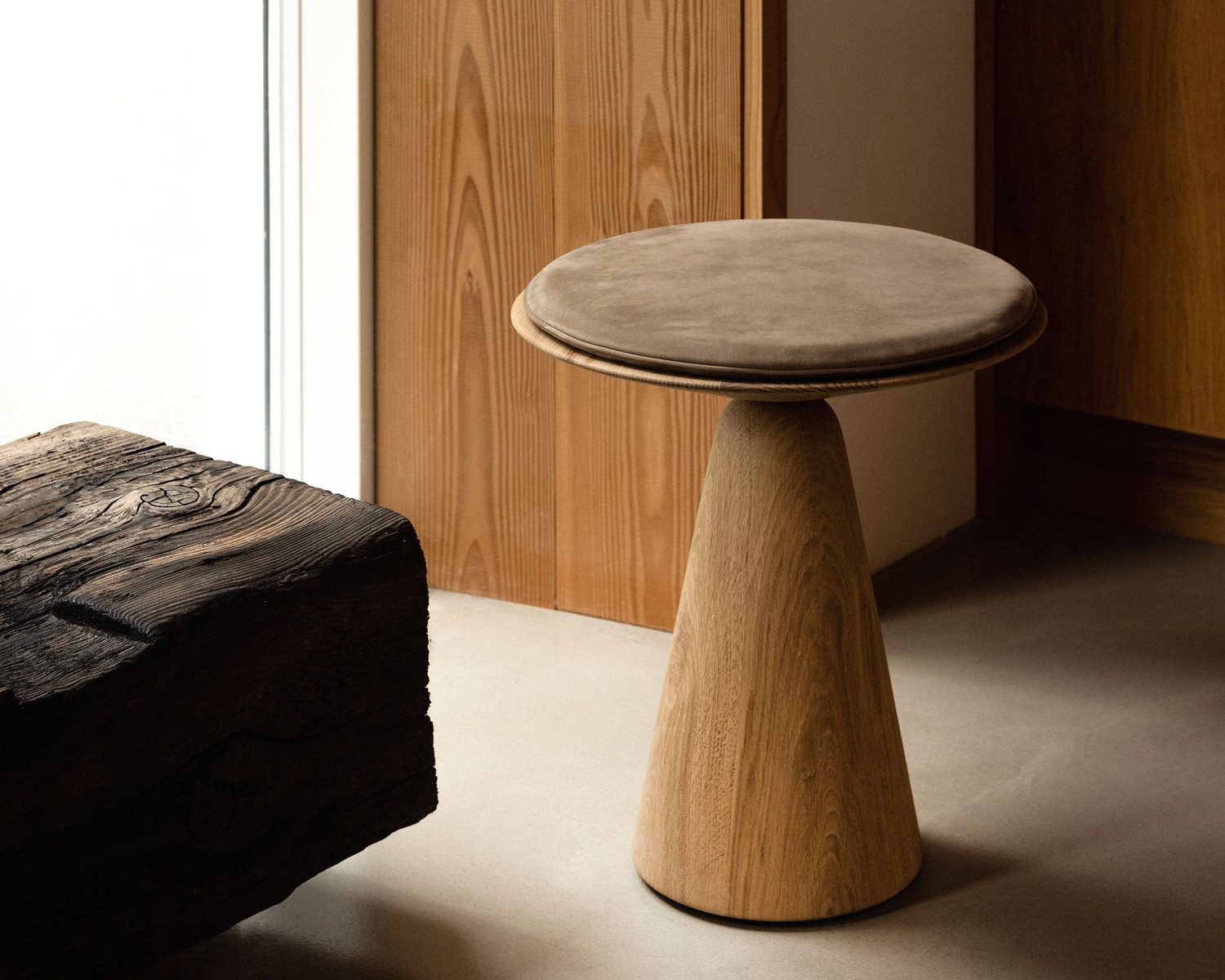 It's a good thing, then, that the craft of cabinetmaking runs deep through Gormsen's veins. His father was a cabinetmaker and an architect and Gormsen knew from a young age that he wanted to be a master craftsman – he just wasn't sure about the precise direction this would take him in. "Cabinetmaking is something that has always been there. But you have to walk around to get back to what you know," he says from his workshop on the outskirts of Copenhagen.
Since then Gormsen, who first trained in Scotland with a small family-owned cabinetmaker workshop and later with Niels Roth Andersen, where he helped make furniture by designers such as Finn Juhl and Helge Vestergaard Jensen, has gone on to make a reputation for himself as an esteemed joiner, cabinetmaker and craftsman.
Like most in his profession, he is passionate about the potential – and provenance – of his chosen material. "If we take care of the forest and take care of the way that we use it and we actually know something about the whole roadmap of the wood, then it becomes something really special," he says.
He works closely with local forests and has his own sawmill but also sources timber from Germany and France. Oak often features in his work, as well as natural oils and finishes that let the pieces show their grain and add subtle texture and tactility. How a piece feels is just as important as how it looks. Much like Gormsen, Norm Architects aims to create designs that not only look good but also feel good. "We consider our work as a facilitator of wellbeing and as a distillation of aesthetics that resonate with the given person and place," explains Bjerre-Poulsen.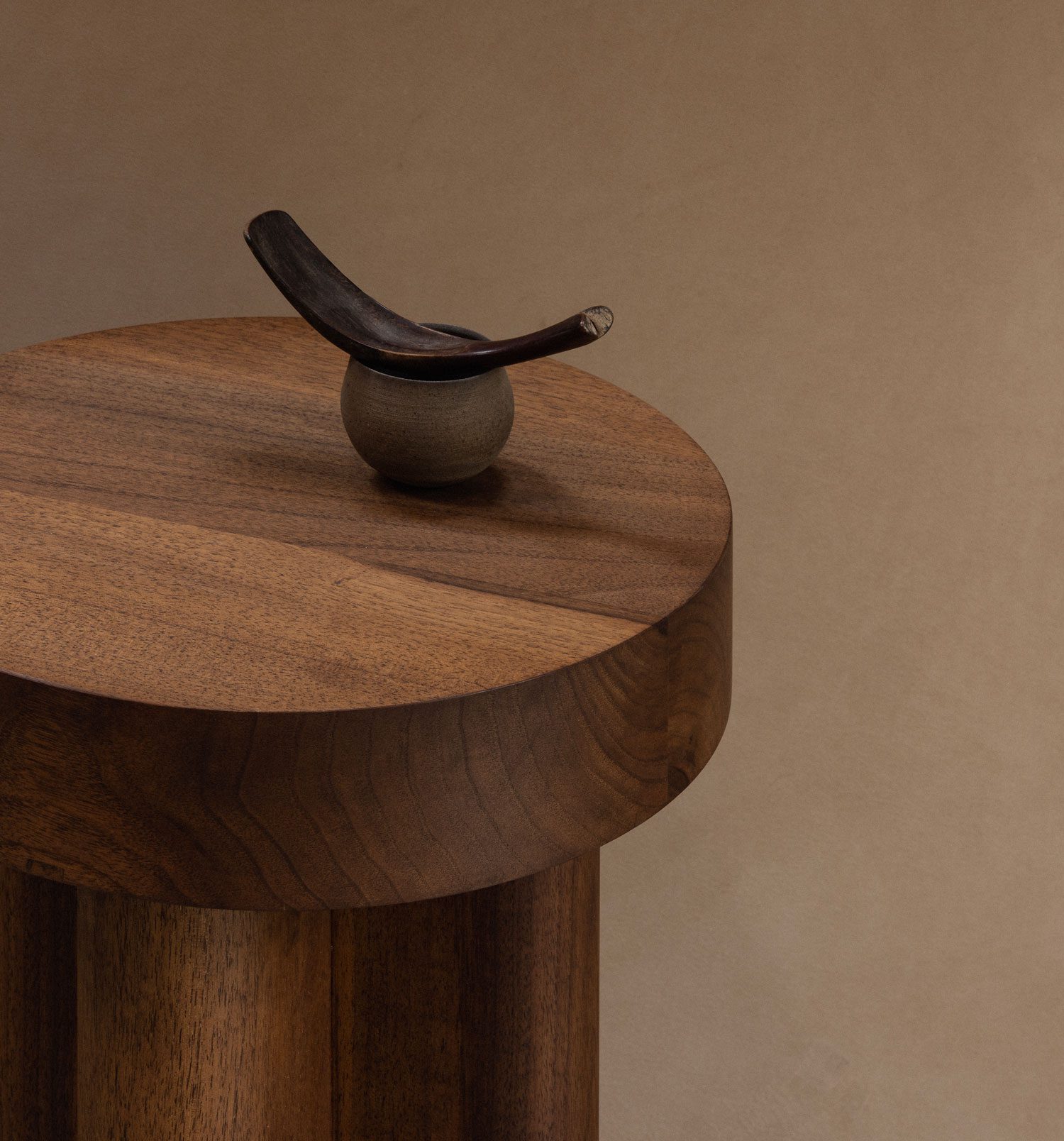 For Gormsen, who also works closely with the likes of design studio Space Copenhagen, collaborating with Norm Architects means working with designers whose ethos and aesthetics – the use of natural materials and restraint and refinement in design – match his own.
The new line, which is now available to the public, consists of bespoke pieces that he has worked on with Norm for various projects, from an oak, leather and brass credenza originally designed for a jewellery shop in the heart of Copenhagen to the sculptural MG210 dining table, which was initially created as a centrepiece for the dining room of one of Norm's residential projects.
Both Norm and Gormsen have distilled and built upon the ideas of master craftsmen and designers who came before them. For Gormsen, this means looking to the past to absorb and preserve the lessons of woodworking but it's also about embracing the future; now CNC machinery can help him with precision and speeding up production.
"The wood itself hasn't changed, so the way that we work with it hasn't really changed that much. Of course, we are not standing with a plane in our hands like we once did, but we must remember that wood has a life of its own and it's always been like that," he says, explaining the importance of passing on his knowledge to his apprentices.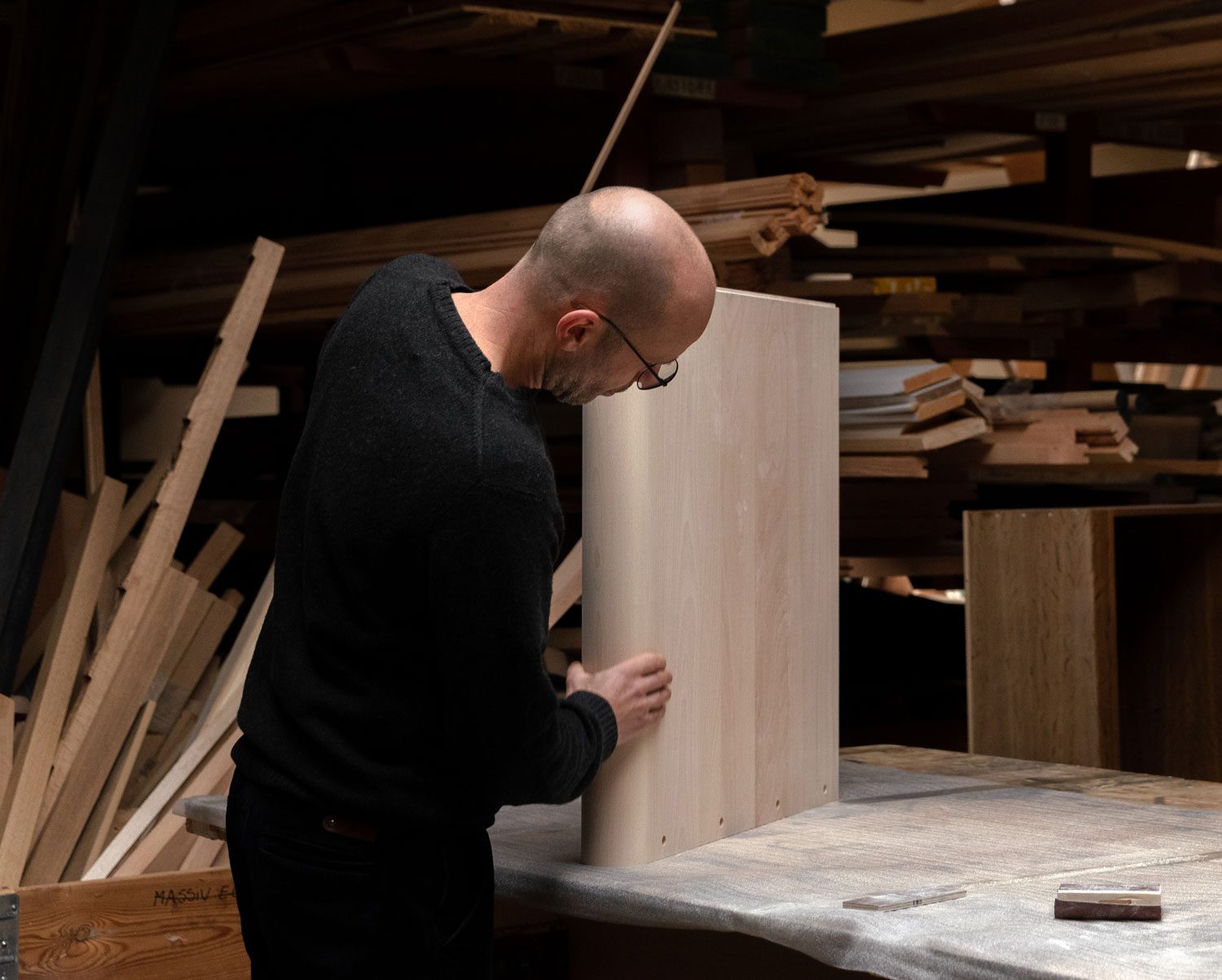 What makes this partnership particularly pleasing is both Norm and Gormsen's commitment to a gentle, timeless minimalism and a mutual respect for their chosen materials. "When I look at furniture to put in our collection I think back in time and say, 'Would this piece of furniture fit in 100 years ago? Or maybe 50? And would this piece also be a good fit in the future?'" says the cabinetmaker. Without a doubt, the answer is yes.
Images by Sandie Lykke Nolsøe & Jonas Bjerre-Poulsen  
As featured in OnOffice 162, Spring 2023. Read a digital version of the issue for free.