Restaurant Blueness Antwerp is a study in contrasts: opulent yet pared back, lively yet intimate, full of historic details yet unashamedly modern. It's time to embrace the opposition
Situated in Antwerp's fashion district, Blueness restaurant is the result of Danish studio Space Copenhagen's design for the Dutch chef and restaurateur Sergio Herman – a fine-casual dining concept that fuses modern French cuisine with Japanese influences.
The ground floor of a 17th-century Renaissance building it's situated in has been transformed to express the duality of its past grandeur and present function. In consequence, it smartly melds classical interior architecture with a pared-back Nordic design aesthetic.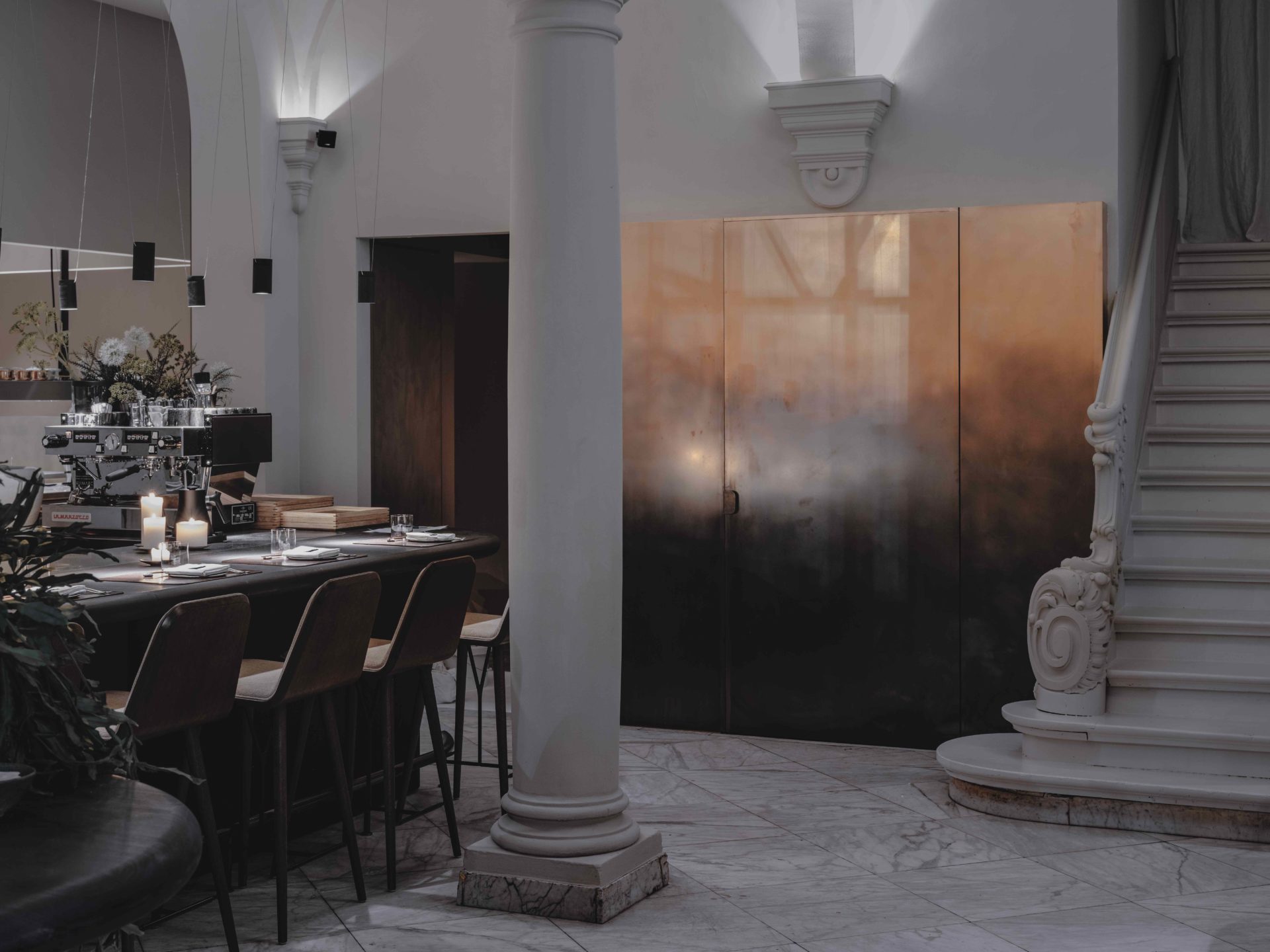 The building's classical proportions have been placed centre stage, with elements of its original detailing, which have survived for centuries, remaining intact. High ceilings arch above columns with carved and decorative elements in sandstone and marble, while elaborate metalwork frames various openings and windows.
"We have always found it fascinating to transform the purpose and ambience of a historical space into something new and contemporary," say Signe Bindslev Henriksen and Peter Bundgaard Rützou, co-founders of Space Copenhagen. "There are certain quirky details in an old building that make it atmospheric, which you just can't replicate in a new interior. For instance, we had to work around the big, opulent staircase and an ornamental fireplace, but undoubtedly, these elements brought real beauty and magic to our concept."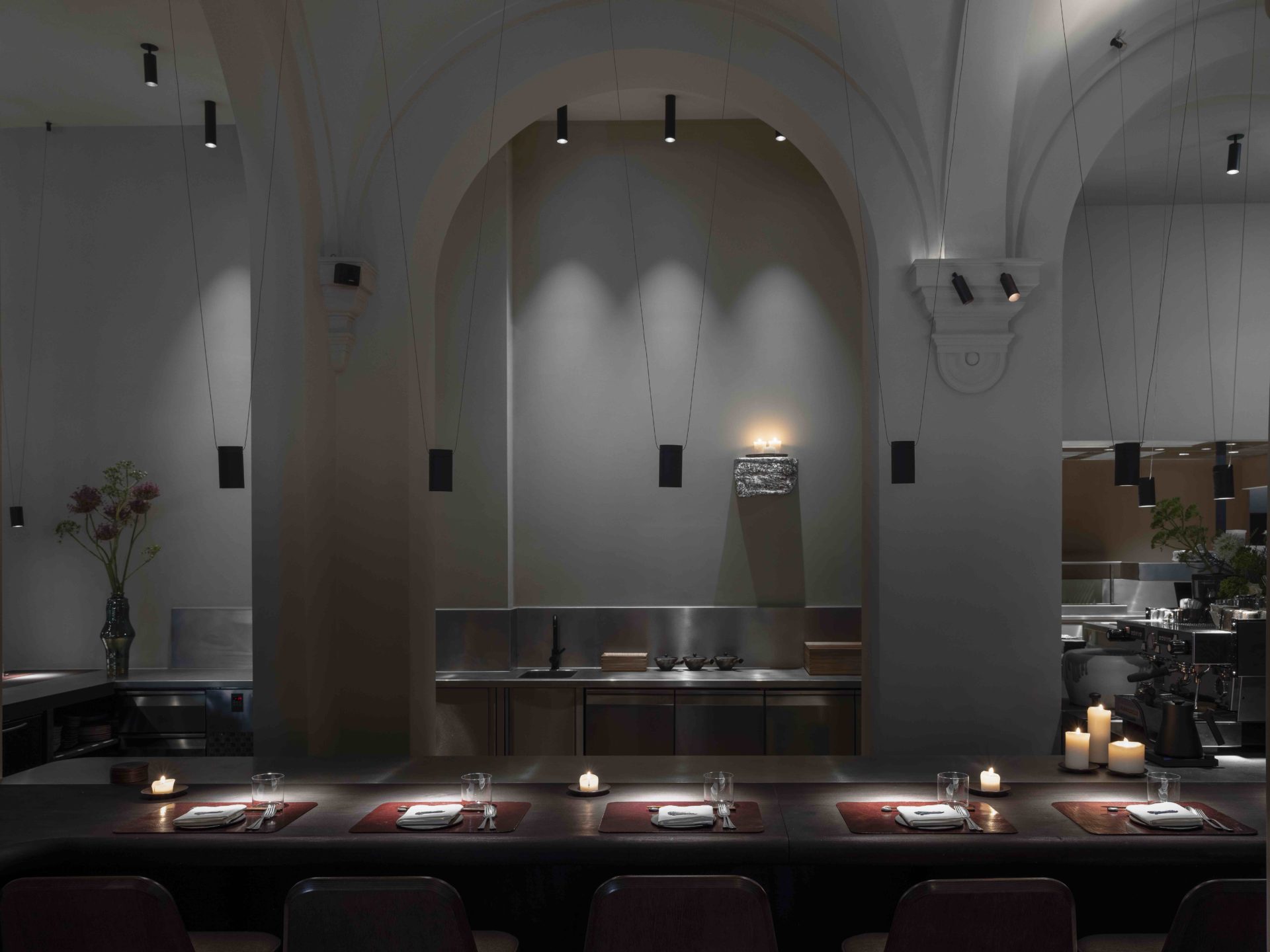 Guests at the restaurant can choose to enjoy the buzz and dynamism of watching the open kitchen from the bespoke bar, or take in the tranquillity of an intimate candlelit dinner in the more subdued main dining room.
A custom bar commissioned from studio Destroyers Builders is handmade from beautiful deep-red walnut, its rounded edges and soft curves carefully treated to create a smooth, tactile surface. For the more practical work surfaces, the dark-red walnut merges seamlessly with brushed steel. The monumental bar is fronted by dark-oak barstools designed by Space Copenhagen for Danish furniture brand Fredericia Furniture.
For a more intimate experience, the dining room is dressed in subtle tones of natural wood, stone, brass and linen, which blend with the ambient lighting provided by a sculptural candlelight chandelier. This bespoke brass chandelier by artist Valentin Loellmann has four arms that stretch down from the ceiling with platforms for candles, providing gentle, diffused light.
Soft benches upholstered in warm rose fabric by Sahco and Kvadrat surround bespoke light-oak tables. Other tables are flanked by Loafer dining chairs designed by Space Copenhagen for &Tradition, upholstered in a complementary sand-coloured canvas.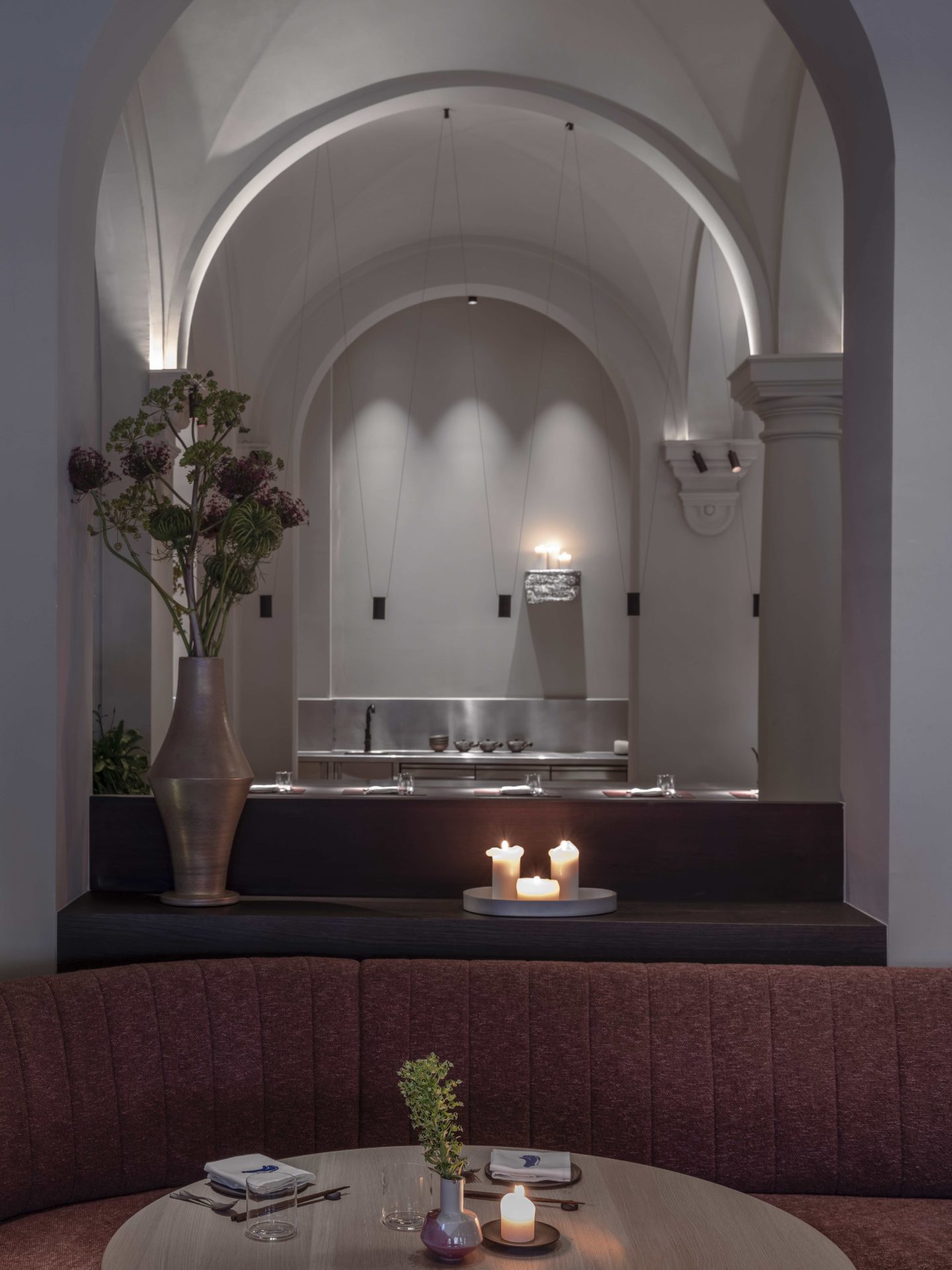 "By enlisting the help of designers and artists to create idiosyncratic details, we infused the bones of this 17th-century Renaissance building with moody Scandinavian energy," say Henriksen and Rützou.
"From the futuristic, dark-oiled custom bar to artful light installations by Latvian designer Germans Ermičs and a sculptural brass chandelier by artist Valentin Loellmann, the new concept takes guests on a playful journey where past and present collide."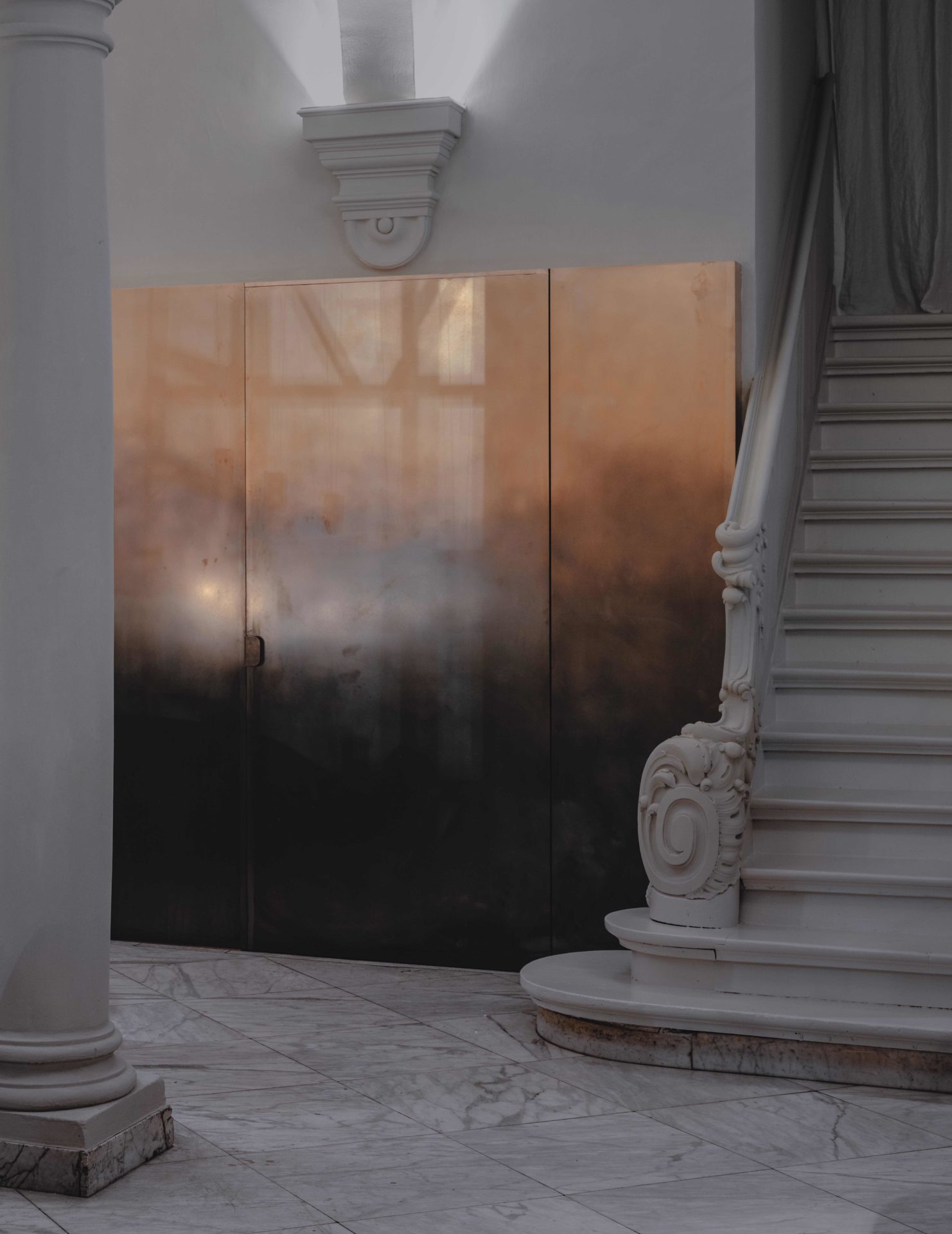 With Blueness Antwerp, Space Copenhagen has created a dining experience that can be either calm and romantic or, if the mood strikes, a little more bustling, with views of the kitchen from the bar. Searching for the right balance between old and new, opulent and pared back, has given the designers much food for thought. Acoustics were a particular challenge, they say.
"We had to work with listed vaulted plastered ceilings. Normally, we would use acoustic panels on the ceiling and cover them in plaster, so we don't compromise our visual aesthetics. As this was not possible, we had to include more upholstery, soft furnishings and keep the wooden floors in the restaurant areas, as we know good acoustics play a crucial role in creating the right atmosphere." How right they are.
Images by Eline Willaert & Peter Paul de Meijer
As featured in OnOffice 160, Autumn 2022. Read a digital version of the issue for free here