With Chapter, Berlin-based design label 
Loehr

showcases a new furniture concept by German designer Sebastian Schönheit, giving the classic office desk a modern twist

Berlin-based design label Loehr, set up by brothers David, Leon and Julian Löhr, has joined forces with German industrial designer Sebastian Schönheit on the launch of a new desk that ticks all the boxes for contemporary office needs.

Belonging to the brand's Chapter collection, the multifunctional piece combines work surface, storage and display space in one piece to help remote workers navigate the new balance between working and living space.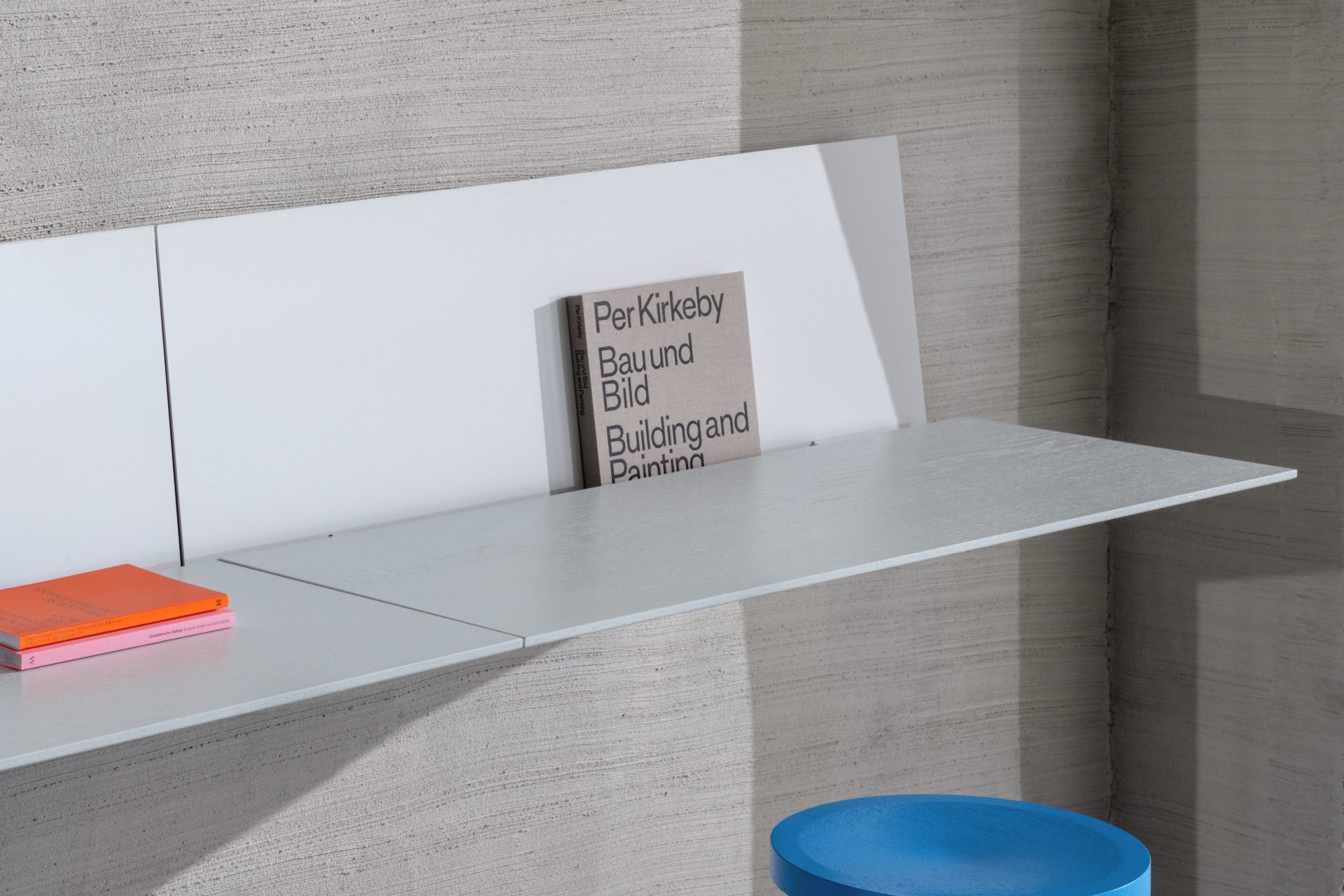 Translating the historic typology of the bureau into a contemporary work tool, the desk responds to the modern demands of hybrid working practices.
Featuring an interplay of horizontal and vertical planes that lend the wall-mounted desk the appearance of a floating sculpture, the foldable work surface and shelf cleverly provide a hidden storage element for laptops, personal items and cables.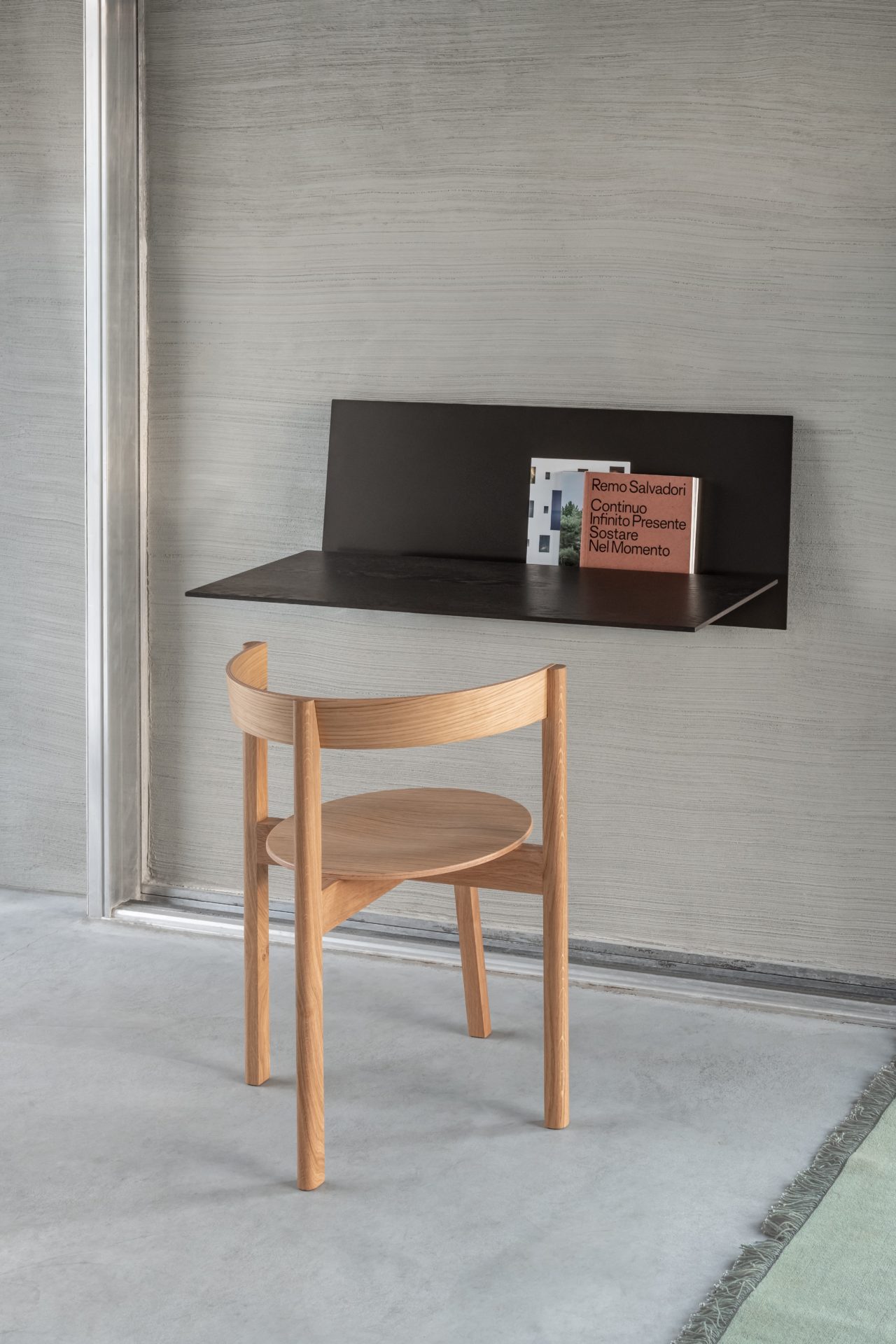 Crafted in powder-coated aluminium and oak veneer, it can be used as an individual work surface, standing desk or a sideboard to store and display personal objects.
Integrating both working and living environments, from shared space and hotel lounge to micro-apartment, Chapter represents the compact expression of today's modern workspaces.
Read more: 3 Scandi must-haves for your home office if you WFH