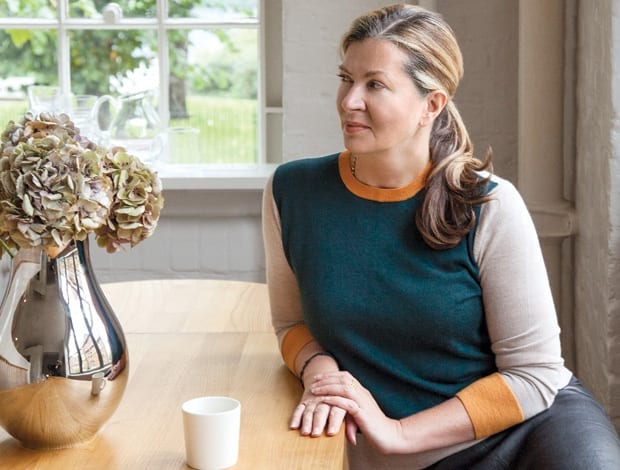 |||
As part of her duties as guest of honour at the Stockholm Furniture & Light Fair 2015, Ilse Crawford of Studioilse will create a lounge in the central foyer to act as a hub for the show. London-based Crawford is the 12th designer to curate this space, and aims to stand apart from previous winners Gamfratesi (2014) and Nendo (2013) with her own idiosyncratic style. onoffice spoke to her ahead of the show.
The space for the lounge is quite transitional, but also a highly visible installation at the heart of the fair. How do you hope to interpret and cater to both aspects of that space?
Our experience of fairs is that there is so much on show that it's not until you come away that you have a chance to really digest what it is that you have seen. We hope to use the central location within the busy fair environment to draw people in, slow them down and to inspire them to think about the context of what they are about to see or what they have seen. We've also taken into account practical things – like having plenty of places to sit down and rest your feet. Fairs are tough on the feet!
What was the inspiration behind your concept? Were there any other projects or spaces that you drew on?
We have drawn inspiration from our own studio in south London; we wanted to bring it to life and share our way of working at Studioilse. One of the first things we do at the beginning of a project is ask questions. Lots of them. Design is at its most powerful when it responds to new realities. To understand new realities requires constant interrogation of the world we live in and the way we live in it. For our exhibition, our ambition is to engage visitors with a series of questions. We want to encourage people to sit and think about the wider significance of the fair experience and all that is on show. Design fairs aren't just about spotting new furniture; everything is (or should be) in some way a response to the changing way in which we live.
What atmosphere do you hope to create? How will this be achieved?
We want the space to feel like a laboratory of ideas. We are using long tables and benches from our De La Espada range and lighting from our Wästberg collection. We will also have a large cork wall that will serve as a giant pinboard on which visitors can stick up answers (words and pictures) to the questions we will pose each day.