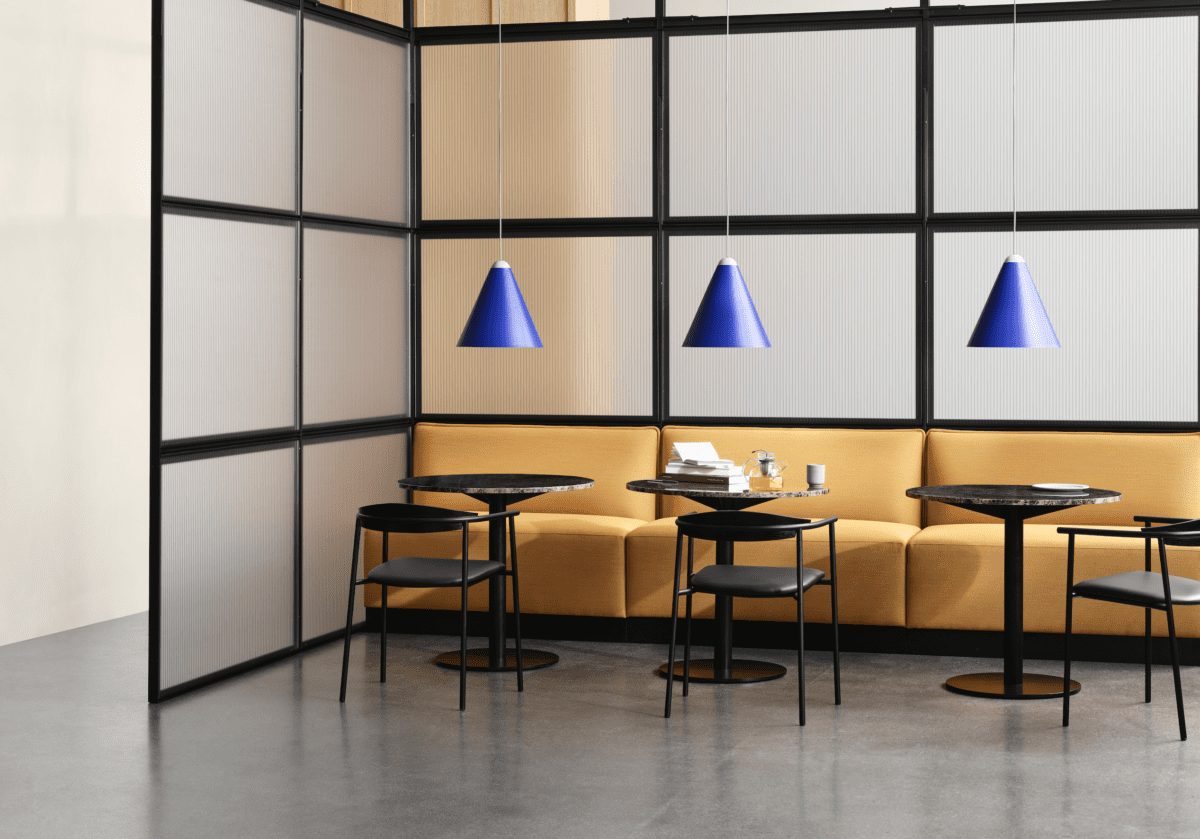 The new 4T System, originally unveiled during this year's Design London, is a scalable kit of parts for the modern workplace
Originally designed in late 2020, the intelligent 4T System by Icons of Denmark has recently received a contemporary update just in time for Design London where the Danish furniture company exhibited the largest continuous 4T System ever to be created.
Developed to include large scale pavilion style constructions, as well as its original configurations of wall units, focus booths and mobile units, the impressive structure spans across nearly 12 meters to showcase the very best of what the product has to offer.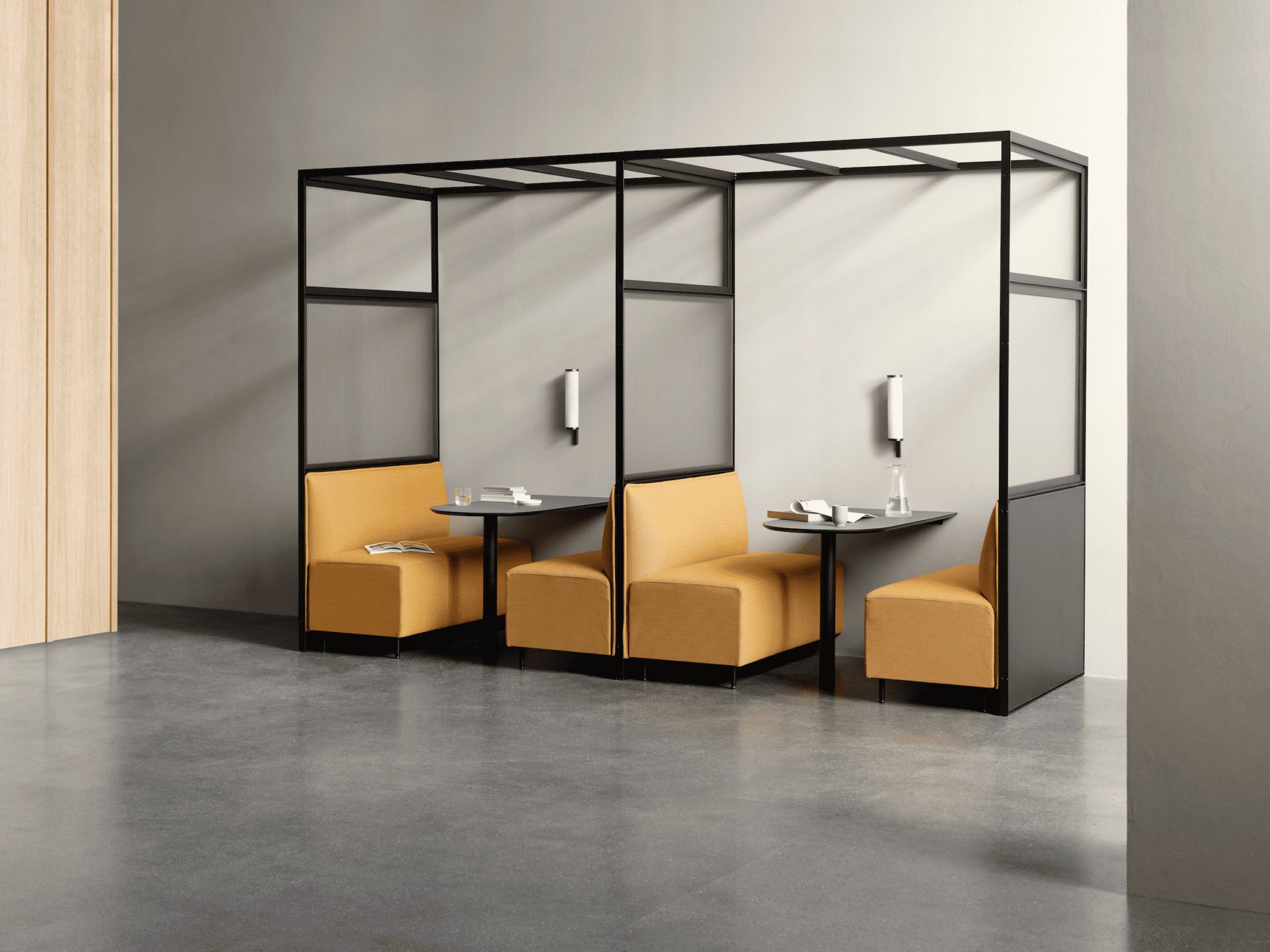 "We were fortunate to be able to showcase the 4T System on such a vast scale at the very first Design London", says Jesper Jensen, Owner and Director of Icons of Denmark.
He continues, "As a scalable kit of parts, the 4T System can demonstrate its tremendous capabilities and how it is the perfect solution for today's flexible, fast changing workplaces. Very few products offer the same stability and flexibility of a free-standing system as 4T and I think this is impressive."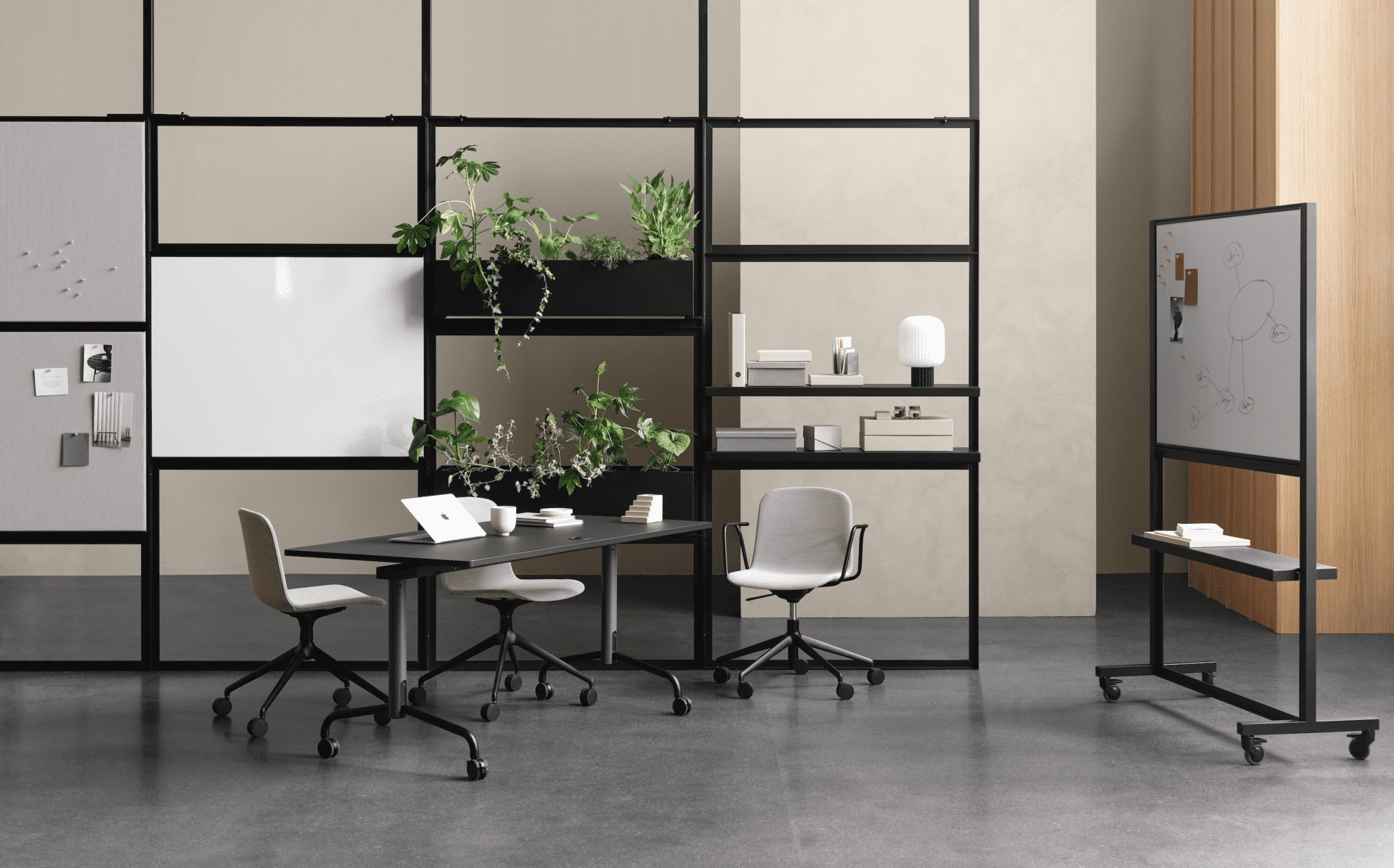 One of the defining features of the 4T is its moveable units, including planters and notice boards, which allow users to customise the system as needed. Furthermore, it also features a newly launched standard component of integrated curtains, adding a touch of homeliness to office environments.
Partnering with textile pioneer Kvadrat and Stansons to showcase this new feature, Icons of Denmark has reinterpreted the 4T System's signature feature – 'privacy without isolation' – in a new and updated way. With the introduction of the curtains to the standard components, the 4T can create rooms within rooms, helping to divide spaces while keeping a soft and welcoming feel within the office environment. Users can cut out visual pollution with a sheer fabric, or use acoustic fabric to block noise.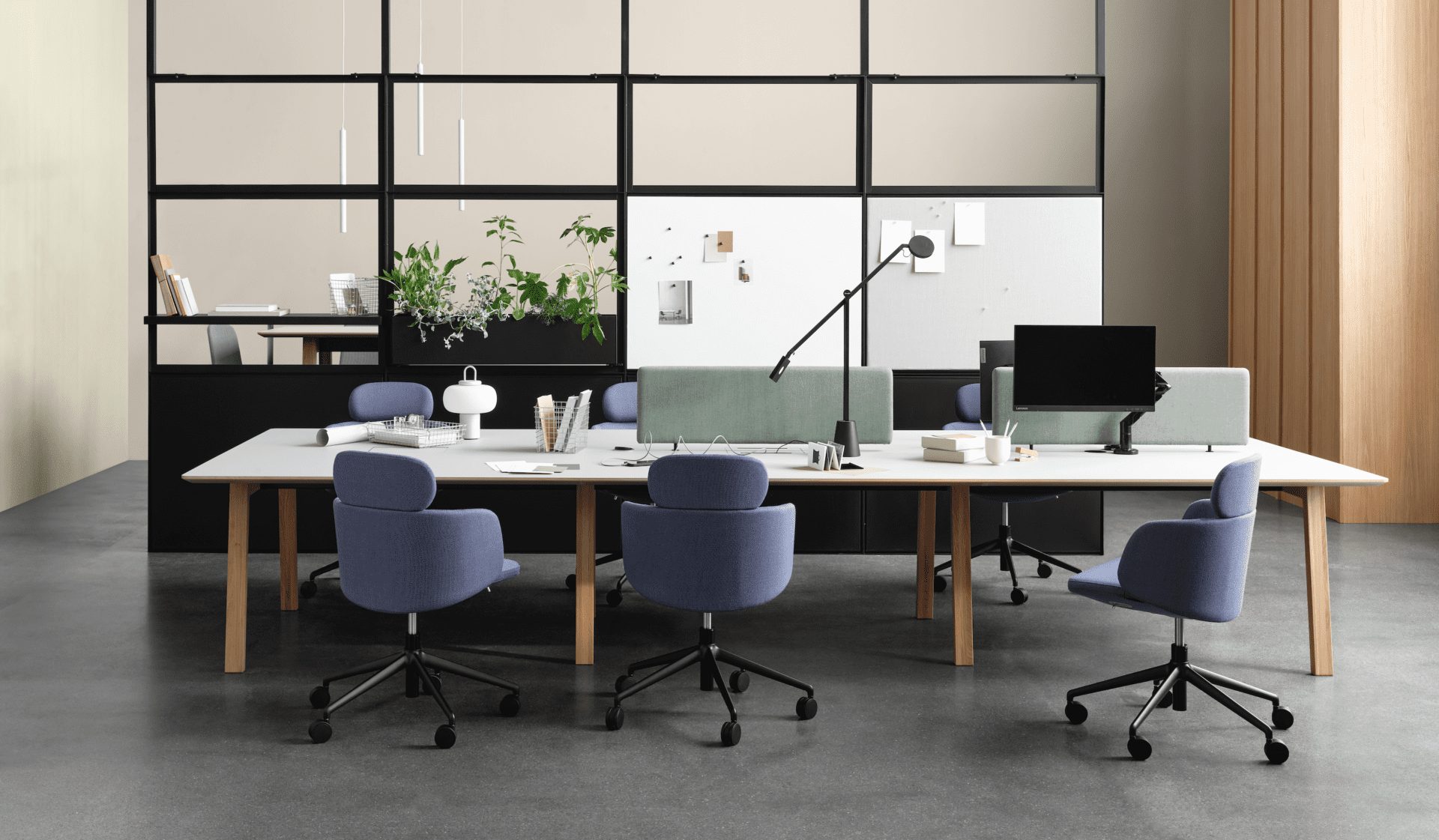 "I like to think of the 4T as a deck of cards", shares Jay Grant, A&D Consultant at Icons of Denmark. "No matter how many times you shuffle them, you will still create something unique and personal to you. No two configurations will be the same and I think that is important for designers when choosing a workplace scheme. The uniqueness of the product is its ability to be endlessly reconfigured so even if you see a similar configuration to your own – add something new!"
"The system is constructed in a very sustainable manner, and there are no limits", adds designer Hee Welling. "We separated out the materials. None of the components are made in a way that they can't be detached afterwards. This makes it a long-lasting system – you can always add or remove different panels which helps change the expression and the functionality. This system can be used for many years and hopefully passed on to the next owner of the location or the office – or taken with you."
Images courtesy of Icons of Denmark