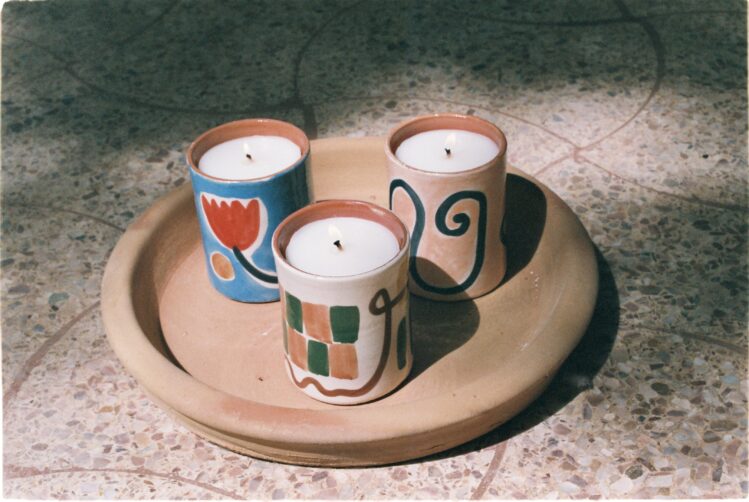 In a magical meeting of traditional craft, heritage perfumery and contemporary design, this new limited-edition candle collection by D'ORSAY x LRNCE has launched in the UK.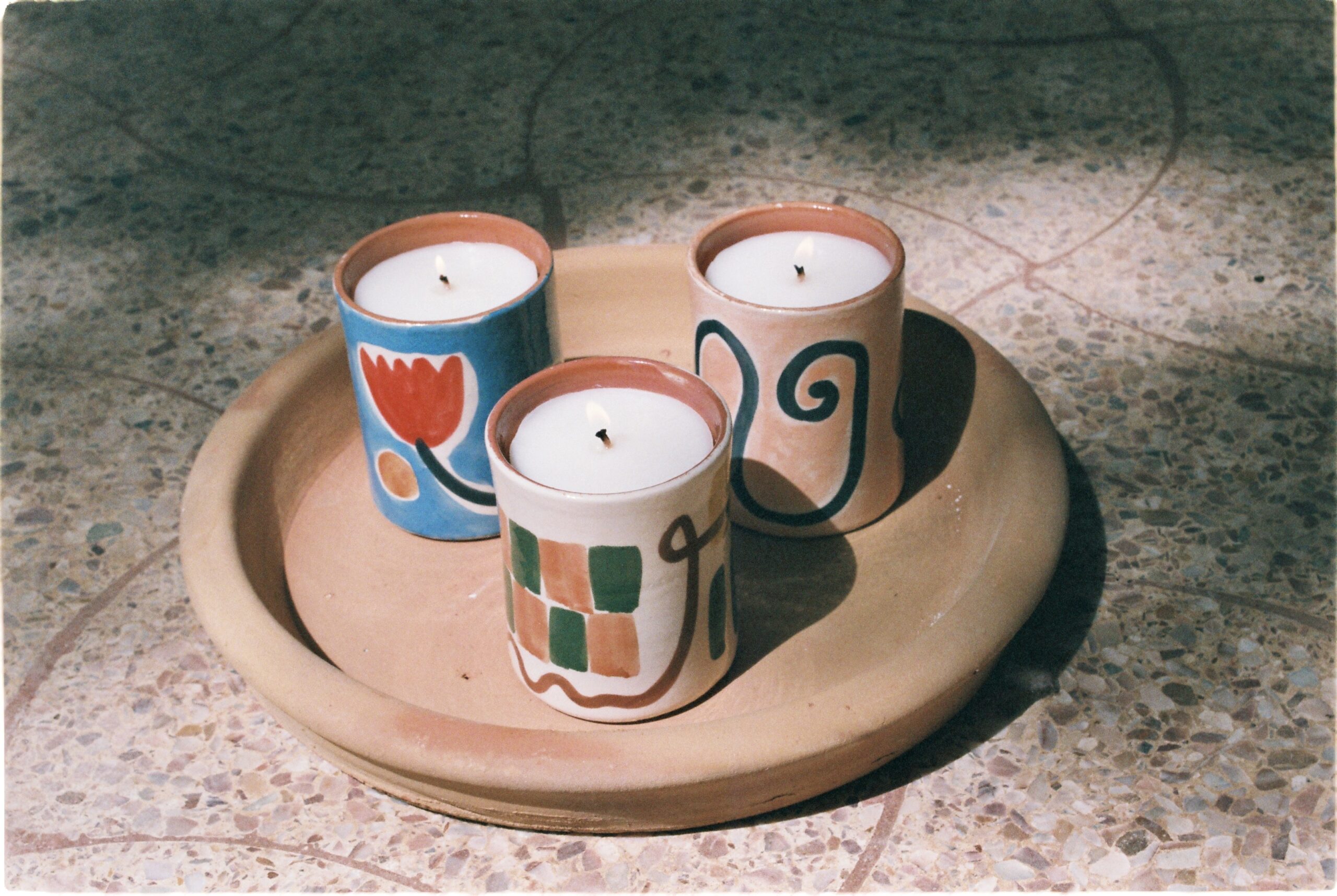 With a heritage spanning over 200 years, the French perfumery house of D'ORSAY has collaborated with a multitude of creatives, designers, and brands to interpret its scents to a global audience in unique and imaginative ways. Its latest partnership, with Moroccan lifestyle brand LRNCE, sees the launch of a new candle scent presented in three exclusive hand-painted ceramic vessels.
The scent, titled 14:30 Palais de la Bahia and created by perfumer Vincent Record, contains notes of cinnamon, cloves, cumin, and cardamom, referencing the 19th century palace found in Marrakesh, the city in which LRNCE's founder, Laurence Leenaert, is based. With these fragrant spices also transporting us directly to the souks of the city's medina, touches of rose and sandalwood at the heart and base of the scent begin to surface as you imagine yourself emerging from the markets and into the palace grounds.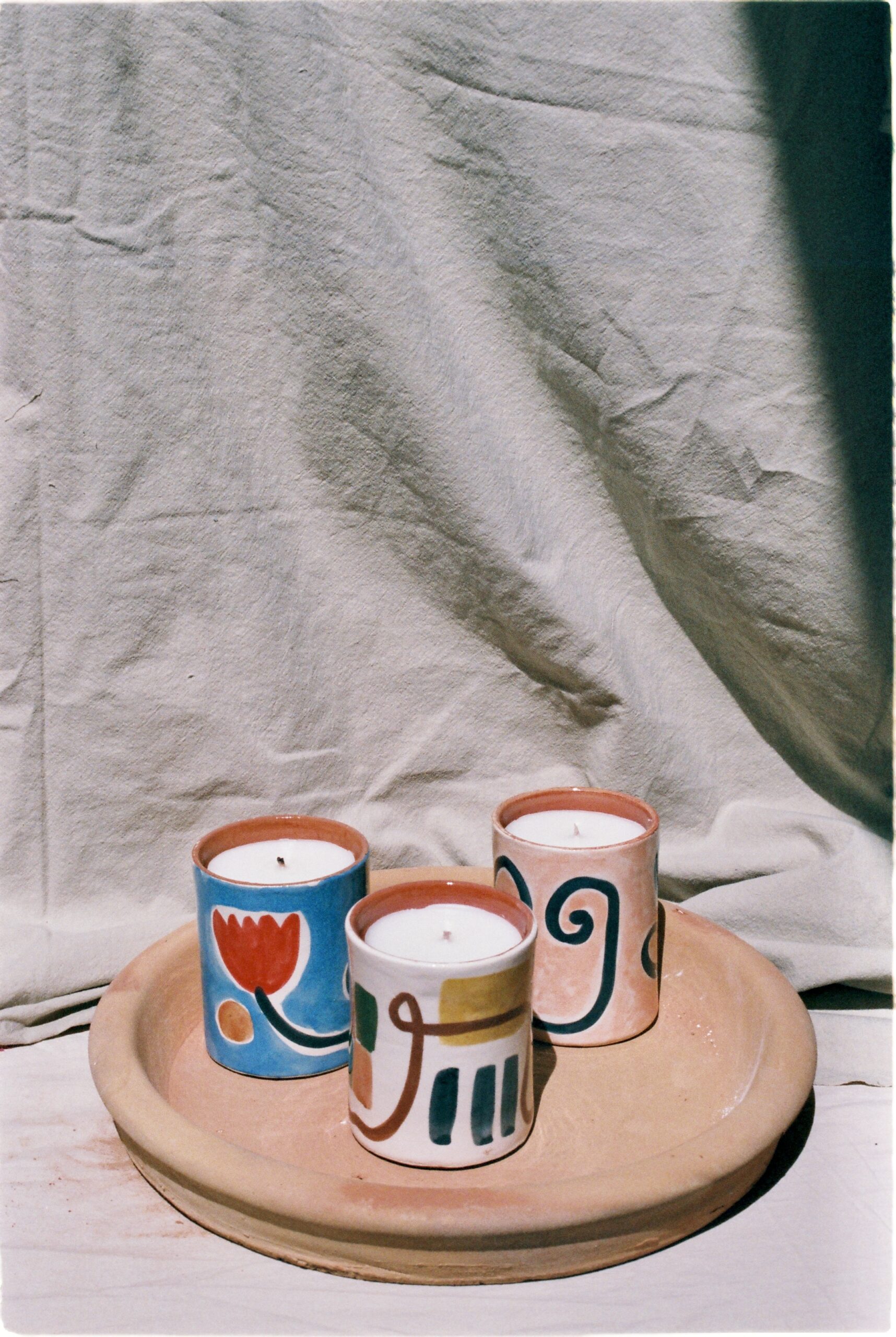 Known for its vibrant array of handmade ceramics, textiles, and clothing, LRNCE was founded in 2015 by Belgian creative Leenaert after she decide to settle in Morocco following a trip there two years prior. The brand has since gone on to develop one-off designs which celebrate local materials and the skillsets of Moroccan craftspeople, building a creative community around it who bring the designs to life.
In this collaboration, the passion for heritage craft and artisanal talent radiates through, as the artistry of perfumery and ceramic craft comes together seamlessly in the three final designs. In respecting each other's expertise, the collection highlights how heritage brands and makers can continue to remain relevant within a contemporary design world. And, thanks to the vision of Leenaert, critical skillsets are preserved and sustained by connecting them to a global audience.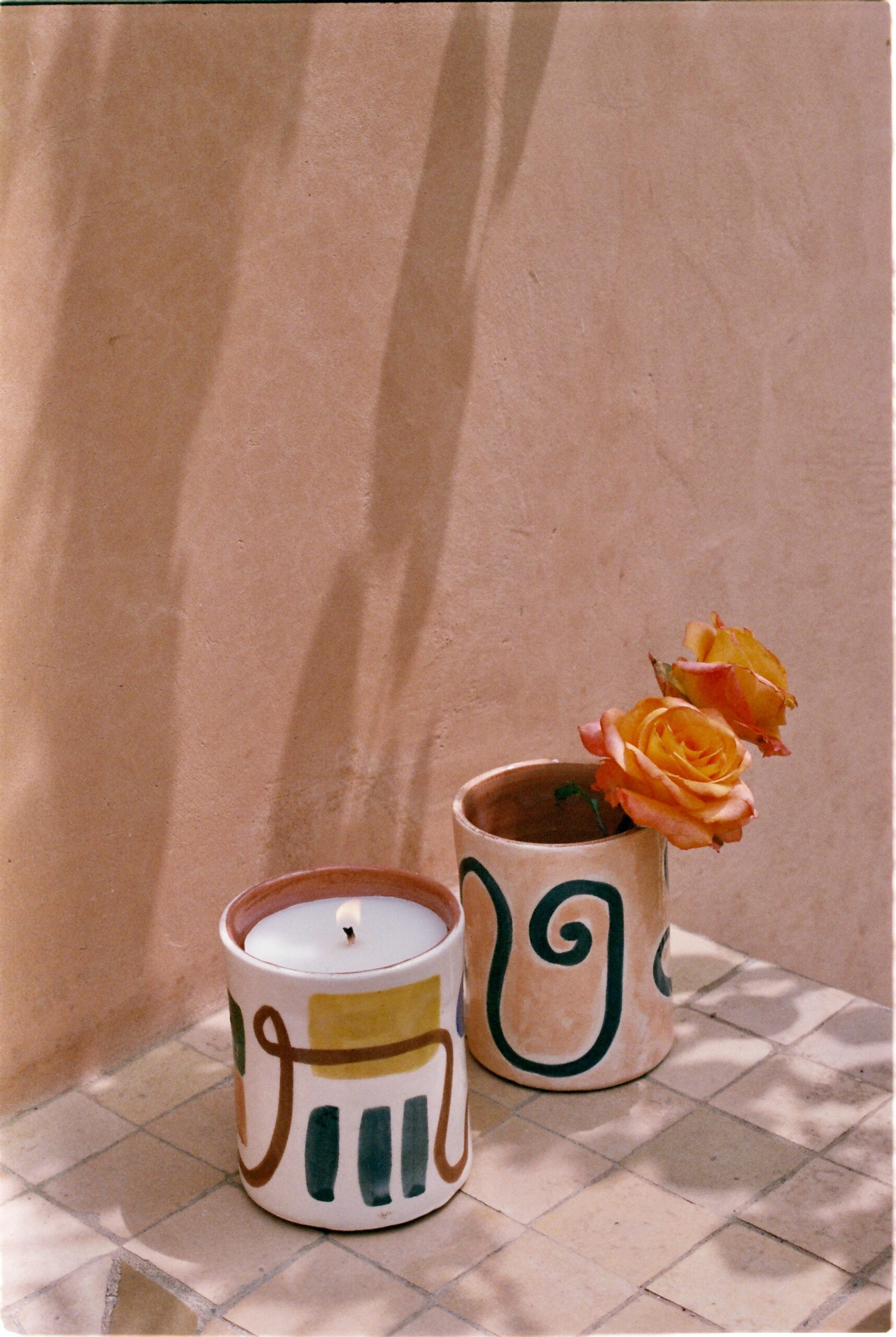 The vessels have also been designed with a second life in mind. After the wax has melted down, customers are encouraged to repurpose the pots as vases, storage containers or decorative ornaments, symbolising the structural and enduring beauty of the palace itself. This circular mindset is key as we shift towards more conscious lifestyle habits and, thanks to brands and collaborations such as this, it becomes an easier challenge to overcome, with no compromise on aesthetic or style.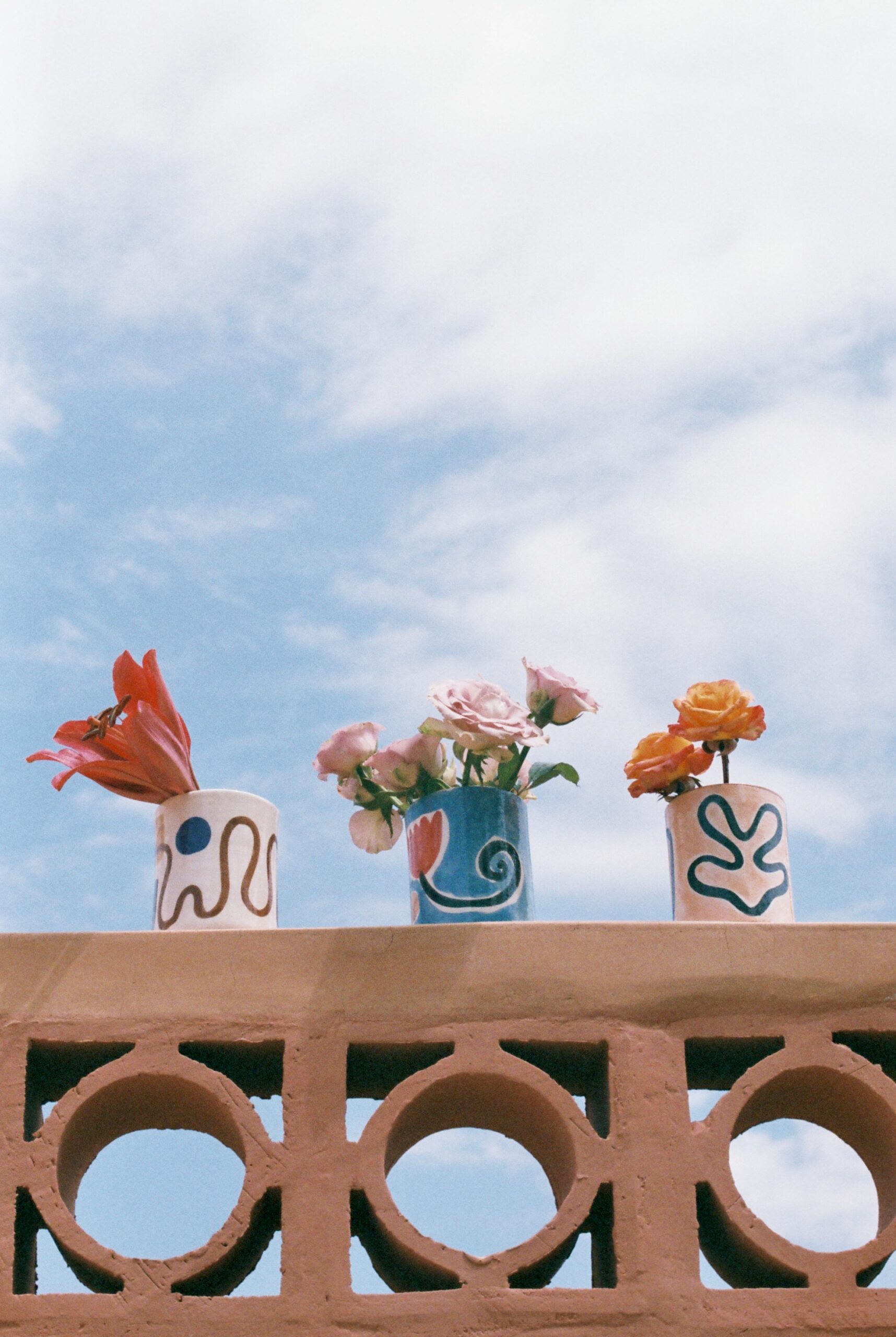 So, if you're looking for a winter scent to remind you of summer travels, or for a gift for a loved one as we move into the festive season, this candle is for you. And, with only 80 of each of the three designs produced, it makes it even more special knowing you have a unique and rare work of art.
Discover the collection here, prices start from £90.
Images courtesy of D'ORSAY x LRNCE.