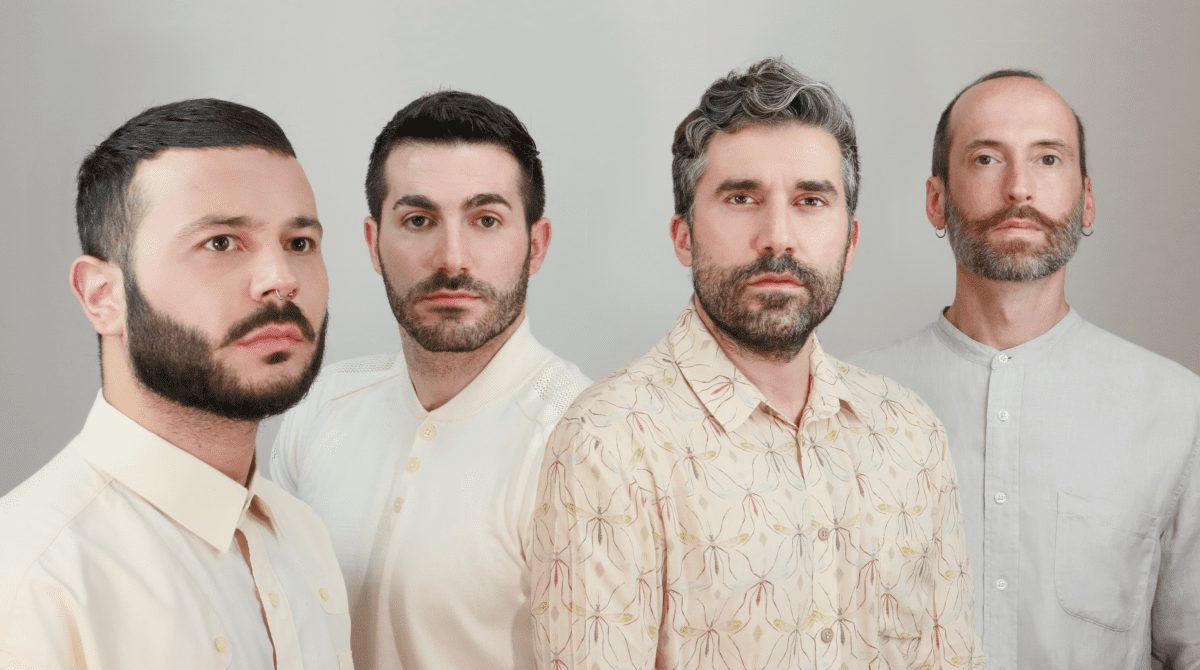 Founded in 2014, Milanese firm Foro Studio works within architecture and takes a multidisciplinary approach to design
Set up by Fabio Romenici, Salvatore Ponzo, Alessandro Pennesi and Giuseppe Ponzo, Foro Studio takes a multidisciplinary approach to their work.
Over the years, Foro Studio has been awarded with various international prices and awards, including Big SEE interior design award 2021, IF Design Award 2019 and the German Design Award 2019. OnOffice sits down with the Milan-based studio to talk all things design and the future of work.
OnOffice: What inspired you to set up Foro Studio?
Foro Studio: Before being associates, we were and are friends, so everything came about quite spontaneously. In the period preceding the birth of the firm, each of us worked in different creative fields yet we all had this desire to start doing something on our own.
So, since we've always had a strong bond, we started developing projects together and, soon after, Foro Studio was born, first as an associated studio and then as a company.
Today, Foro focuses on both design and architecture, but more generally, we are a point of reference for companies who need strategic brand consultancy to improve their success worldwide.
OO: What makes your design approach unique?
FS: We are naturally drawn to experimenting with materials and colours. Our projects have a common desire to create a sensory experience, which meets the expectations of users and, in a certain way, inspires their behaviour.
We combine architecture and interior design with light, graphics and cutting-edge digital technology in order to design innovative and memorable experiences. Among all of our projects, the design for the Parah boutiques – for which we received several international awards – stood out for its connection between materials, the space and user.
OO: You've recently worked on the new BIS interactive library which won the BigSEE Interior Design Award 2021. What makes this hybrid space special?
FS: It's a concept that goes beyond the mere purpose of a library. BIS, an Italian acronym for 'interactive school library', is a modern digital library that focuses on reconfigurability to offer users a variety of cultural experiences.
The space is composed of an archive for paper and digital preservation, a permanent consultation space and laboratory area for study and research. BIS is a flexible space, which acts as a catalyst of the city's plurality. It is a bridge between generations and cultures.
OO: How do you overcome creative blocks?
FS: We try to push ourselves beyond our comfort zone. We truly believe that inspiration can be found anywhere. When a block occurs, we dive into cultural experiences outside of our work, trying to awaken our senses and uncover new ideas. We usually get a lot of inspiration from fashion shows or, when possible, we love to travel.
OO: How do you see workplace design shifting in the future?
FS: Home offices and co-working spaces will rise in prominence, but traditional offices will not disappear soon. New spaces for collaboration will pop up, but we think that there will still be a need for centralised company workspaces where people can generate ideas. This will allow companies to give their employees a sense of identity and chance to connect with the company culture.
We believe the 'headquarters formula' may be restructured, scaled down, or shifted into co-working spaces in post-pandemic workplaces, so that flexible workers can interact with other people without being tied to a specific desk or location. Surely, we'll see hybrid spaces that aim to blend physical and virtual workspace configurations to create new and better workplaces in the future.
Image courtesy of Foro Studio
As featured in OnOffice 155, Summer 2021. Read a digital version of the issue for free here.