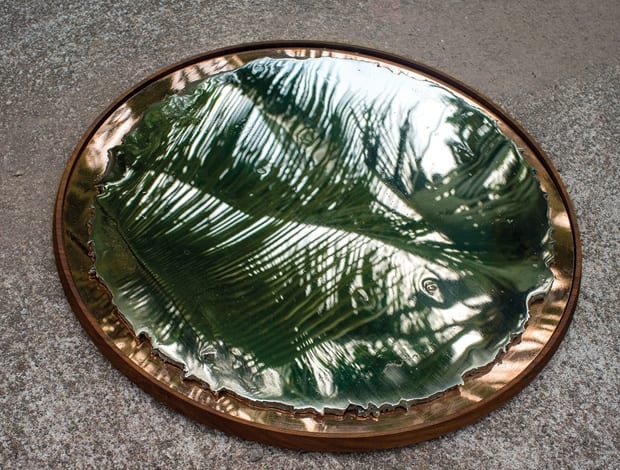 Tiipoi's Mirror 6|Paul Schütze has photographed Soane's house illuminated by the night sky|Sebastian Bergne's sculptural lamp Flame is inspired by images of flames in comics and cartoons|The Edison Pendant Lamp by Mineheart ©Mineheart||
Modern design stars Paul Schütze, Ab Rogers, Sebastian Bergne, Mineheart's Brendan Young and Tiipoi's Spandana Gopal will explore themes of space and light in the work of 18th Century architect Sir John Soane through one off designs to be exhibited at the London Design Festival.
Space and Light will be held at Sir John Soane's house and museum. The eighteenth century architect was once described as "the master of space and light" as architecture places great emphasis on the use of light and shadow.
This aspect of Soane's work will be examined through one-off lighting designs, photography and other products. Works include a sculptural lamp inspired by cartoon and comic flames by renowned industrial designer Sebastian Bergne; an arch-shaped sculpture carved from a single shard of mineral by Antonino Cardillo, and a series of hanging statue lamps by Mineheart.
The designers spoke exclusively to onoffice about their projects and how they relate to John Soane's work and his treasure trove of a house.
Multi-disciplinary Australian artist Paul Schütze:
"My photographs of the Soane at night are an attempt to reveal the extraordinary fusion of architecture and artefact that became, under Soane's unique eye, the very matter of which the museum consists.
"At night, house and contents petrify into one complex surface variously illuminated through Sir John's tireless ingenuity with skylights. By showing the photographs in the museum by day, I hope they'll provide a different insight into the brilliance of Soane's vision."
British industrial designer Sebastian Bergne:
"I first discovered the Sir John Soane's Museum when studying around the corner in the late 80s. It was a secret world that I would visit from time to time to see the eclectic collection of objects, paintings and architecture presented in their own very special light. Most importantly, I was reminded how different design could be from what was being taught in the art schools at the time.
"It is an honour to be able to exhibit my Flame lamp in the museum during LDF. Once placed in that environment, I imagine it will take on a sculptural, almost classical quality. More importantly perhaps, I believe the exhibition will show how well contemporary and historic design can exist in the same environment."
Brendan Young, founder of the Italian design company Mineheart:
"We are very pleased to be exhibiting at Sir John Soane's Museum during LDF. Much of the inspiration for our designs comes from history, sculpture and art which makes the museum the perfect place for us to exhibit.
"I am looking forward to seeing our contemporary designs alongside many of the original antiquities that actually inspired them and, in such a quirky and unique venue, it should be very interesting."
Space and Light will be held at Sir John Soane's Museum to coincide with London Design Festival 2014 from 13 September to 11 October.