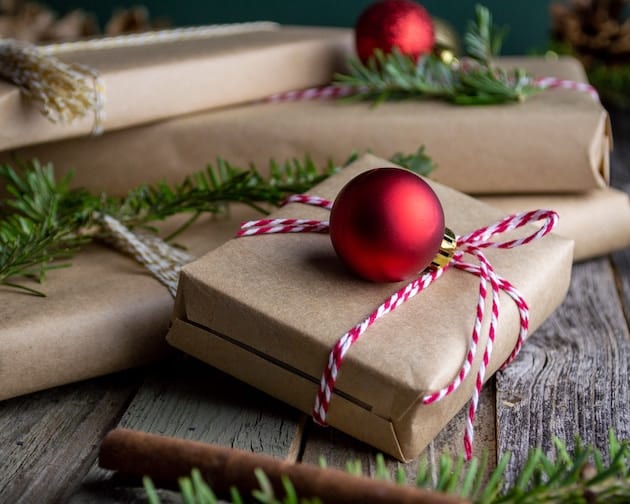 |||
Whether you're after something for your office secret Santa or a stocking filler (or more) for the design fans at home, look no further than our list of the best gifts.
houseof's Mesh Table Lamp Blue
Make someone's Christmas a little brighter with lamps by houseof
UK-based lighting company houseof's mesh table lamp would make the perfect addition to any desk during the dark winter months.
"houseof was born out of a shared personal philosophy that people matter, and that personality should be celebrated not ignored" explains Michael Jones, director and co-founder at houseof.
The lamp comes in five different colours; black, green, red, pink and a shade of blue that resembles Pantone's recently announced Colour of the Year 2020 'Classic Blue'. Mesh table lamp, £70, houseof
Festive PyroPet Dyri the reindeer
Purchase a PyroPet for the design-conscious candle collector
In 2011, Icelandic designer Thorunn Arnadottir came up with the idea for the PyroPets while studying at the Royal Collect of Art in London. PyroPets presents a quirky twist on the classic candle and consists of a unique array of both fictional, and non-fictional, animals.
The latest addition to their collection is Dyri, a festive reindeer. Much like the rest of their range wax and wick burn away to reveal the animal's skeleton in something akin to a merry, yet morbid, memento mori. A PyroPet would make a novel secret santa gift for any candle fan. PyroPet, £25, 54° Celsius
Give someone a good deal of fun with these cards
For a secret Santa gift you can get stuck into straight away, you could give this pack of skyline playing cards, illustrated with iconic building types and landmarks across London. Most are instantly recognisable from their shape, including the Gherkin and St Paul's cathedral. Other landmarks featured include Elizabeth tower, Battersea power station and the Orbit. The Shard features on the ace and the joker is Rafael Viñoly's 20 Fenchurch Street, aka the Walkie-Talkie. Debating whether each building deserves its place within the card hierarchy just adds to the fun. Playing cards, £10, Skyline Chess
One for the bookworms and creatives
Help someone step into 2020 brimming with inspiration – whether a designer or not – by gift-ing them a copy of Futurekind: Design by and for the People. The book brings together over 60 projects that are united only in their theme of making a positive difference to people's lives. There are many examples of community and crowd-sourced designs and work from all over the world, large and small. It covers themes from sustainability to accessibility, from access to knowledge to economic empowerment, with projects including open-source mapping, a $30 wind turbine and beautiful lamps made of PET plastic bottles. Futurekind, £25, Amazon
Help them get organised with the Fedrigoni calendar
2020 marks the 3rd edition of Fedrigoni's iconic calendar series. Having initially started three years ago as an unprecedented collaboration involving designers, illustrators and photographers from throughout the UK, gathered together by an open call for entries, the project has collaborated with hundreds of creative masterminds – introducing 366 to mark 2020's leap year.
Following on from black and white renditions of the calendar, this edition delves into the exciting world of colour, through the environmentally-friendly range, Woodstock. This year's calendar features a white tip-in for February 29, designed by Supermundane blazoned with a shimmering holographic foil to commemorate the extra day. Fedrigoni calendar, £15
Season's meetings! Stuck for what to get for secret Santa this Christmas? OnOffice has you covered…