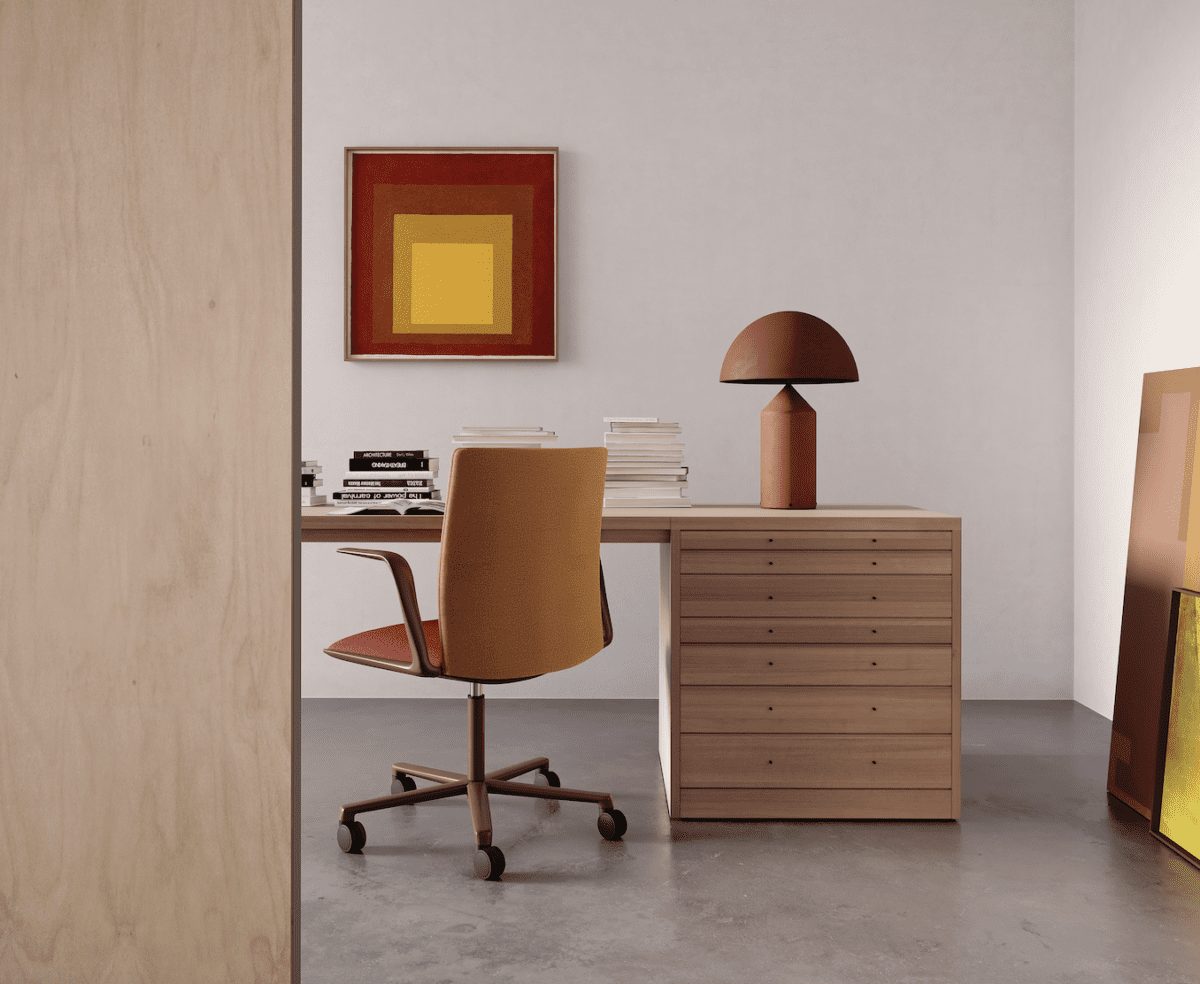 Clerkenwell is home to more creative businesses and architects per square mile than anywhere else on the planet, making it one of the most important design hubs in the world
Clerkenwell Design Week Unlocked, a three-day celebration of design, took place from 6-8 July across London's bustling EC1. The event was filled with thought-provoking content and exquisite design, helping to facilitate the much-needed return of architects, designers and creatives in the area.
From chocolate tasting workshops to new product launches and informative showroom tours, attendees were invited to visit participating showrooms and network in London's creative heart. If you missed the event, read on as OnOffice shares 5 highlights below.
1. Kinesit Met by Arper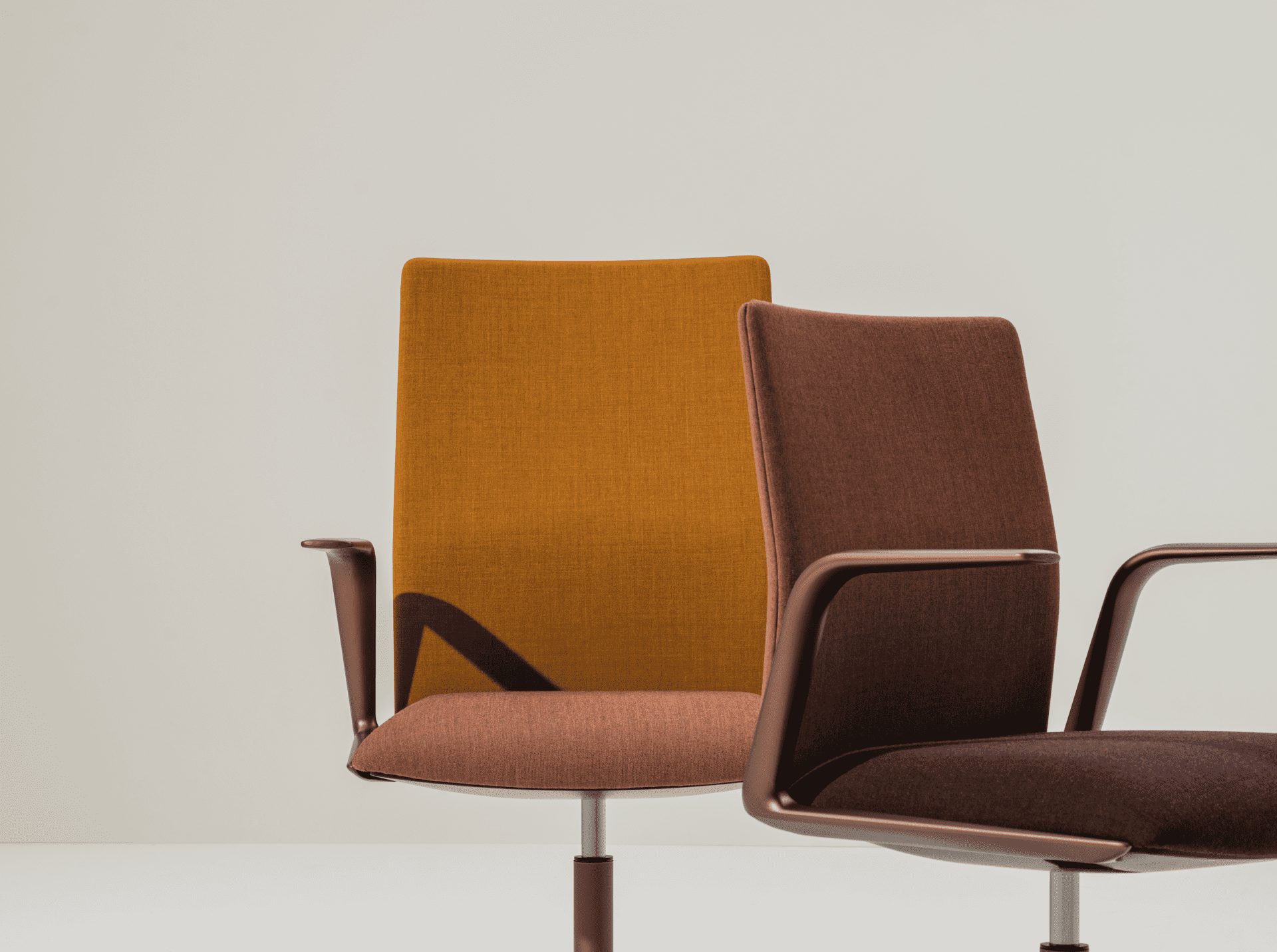 New for 2021, Kinesit Met is a modern update of the Kinesit office chair by Italian design pioneer Arper. Now available in a summer-ready palette, the launch is inspired by the evolution of our workplaces and designed for how (and where) we work today – softer, adaptable, and from anywhere. Arper's first regulatory-compliant office chair, Kinesit is available with metallic finished armrests, and now also in new, rich materials, colours and textures including copper, light grey and anthracite finishes. Adding refinement and style to imbedded soft technology, Kinesit Met marries performance and style in a sleek silhouette.
2. Working Windows by Trifle* and Fritz Hansen
Danish design brand Fritz Hansen has collaborated with workspace experts Trifle* on the launch of Working Windows, a series of curated workspace concepts unveiled at the Fritz Hansen London showroom during Clerkenwell Unlocked. The installation sees Trifle* curating and styling their favourite office products from Fritz Hansen's range into beautiful workspace settings that inspire creativity and productivity. "We know from research and experience that improving your work setting can have a hugely positive impact on your working life – wherever that is", shares Trifle*. "When you are working from home, you can make that space even more personally inspiring to you."
3. Desso Serene Colour by Tarkett
Complementing the organic nature of Desso Serene, the newly launched 100% recyclable Desso Serene Colour by flooring specialist Tarkett allows for complete design flexibility and creative freedom. Comprising 8 eye-catching accent tones, designers can opt for either a more understated scheme, consisting of timeless, pared back shades, or inject vibrancy through a seamless evolution from Serene to Serene Colour. Featuring a subtle but striking ombre effect, the design matches one side perfectly with a neutral design from the Desso Serene collection, allowing for colour to be built as desired, while also ensuring a connecting fluidity between individual interior spaces.
4. Apply and Mews Pod by Boss Design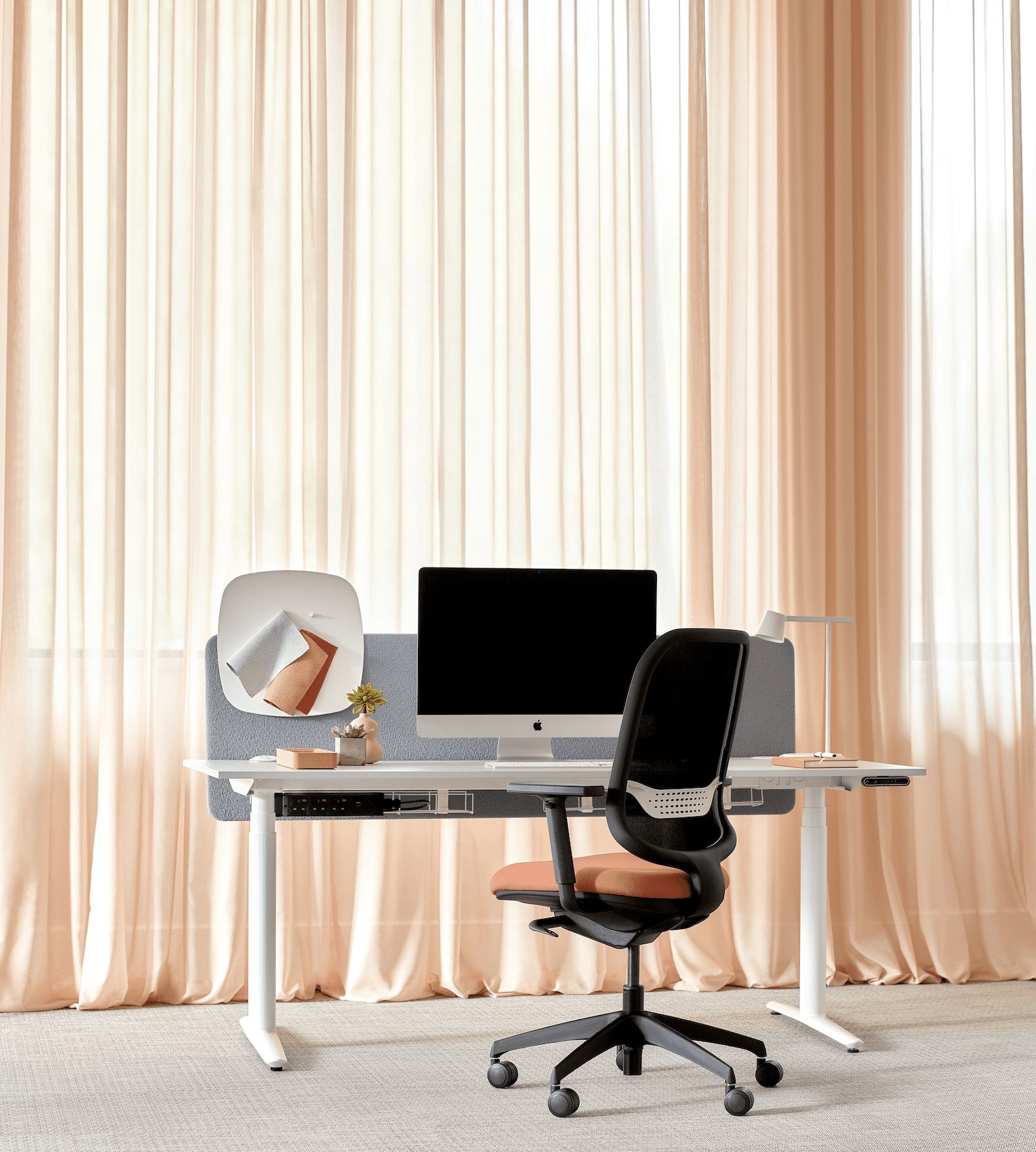 For Clekenwell Design Week Unlocked, Boss Design unveiled two new launches: Mews Pod and Apply. The former, a landscape habitat designed to fulfil the needs of the modern workplace, enhances the ergonomics of workspaces through air quality, temperature and lighting to create spaces that improve connection and collaboration. Meanwhile, Apply, a task chair available with a tech knit mesh back, boasts 65% recycled content, 51% from post-consumer plastic sources, and 98% recyclable. As one of our biggest steps on the journey to zero carbon and zero waste is utilising better materials – these can account for more than 70% of any product's footprint – Boss Design demonstrates how emissions can be significantly reduced by reusing existing plastics, yarns and textiles, to ultimately produce a more responsible product.
5. Spared Eco by Volume Creative in collaboration with Brik Chocolate and Table Place Chairs
More upcycled design inspiration came courtesy of Volume Creative who launched a new arm to their business during Clerkenwell Design Week Unlocked at Table Place Chairs' beautiful showroom. Entitled Spared, the new venture turns waste into purposeful surfaces, objects and art, sparing it from landfill. Offering a tailored service to create meaningful designs from waste, Volume Creative also organises coastal clean-ups for businesses to transform the collected waste into bespoke designs. With 3 responsible core terrazzo materials available including Plarix (recycled plastics) and Korc (recycled cork), its Molelk (recycled shell) material served as the inspiration for the event's delectable terrazzo chocolate realised by London-based chocolatier Brik Chocolate.
Top image courtesy of Arper