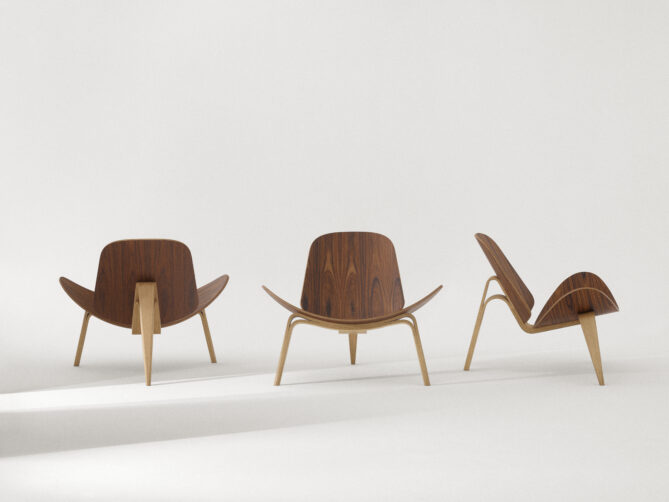 Sometimes coined 'The Smiling Chair', referencing its curvaceous seat outline, Hans J Wegner's Shell Chair has been reimagined in an exclusive rosewood and oak edition to celebrate the design's 60th anniversary.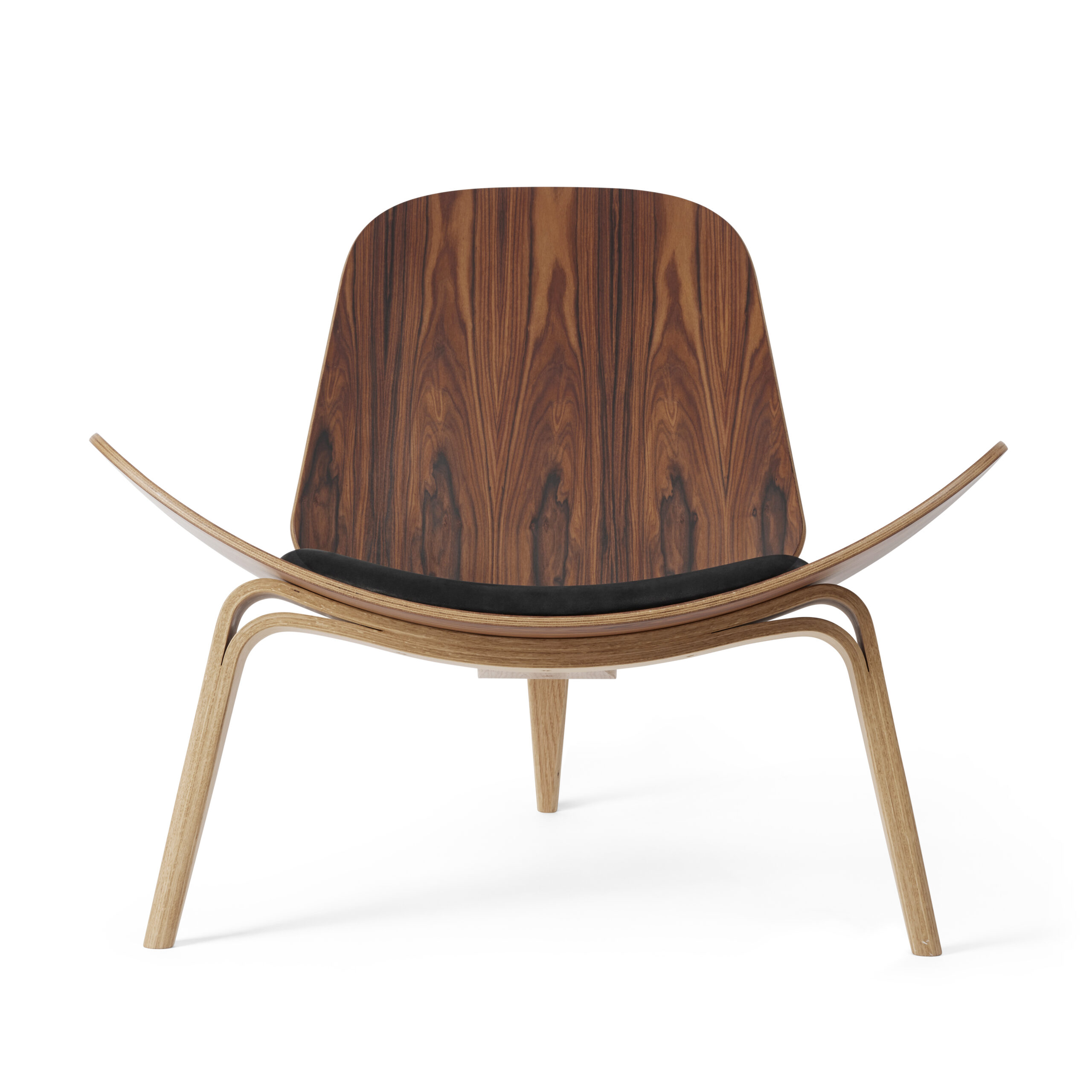 Loved for its sculptural aesthetic and generous comfort, the CH07 Shell Chair by Hans J. Wegner has earnt its place as an iconic design classic. Now, 60 years on from its conception, the chair has been reimagined to mark its anniversary showcasing its versatility when formed in different materials. Paying homage to the Danish furniture designer's vision in creating a design which remains just as relevant today, Carl Hansen & Son are offering the chair in an exclusive combination of rosewood and oak with the added option of a matte black aniline leather seat.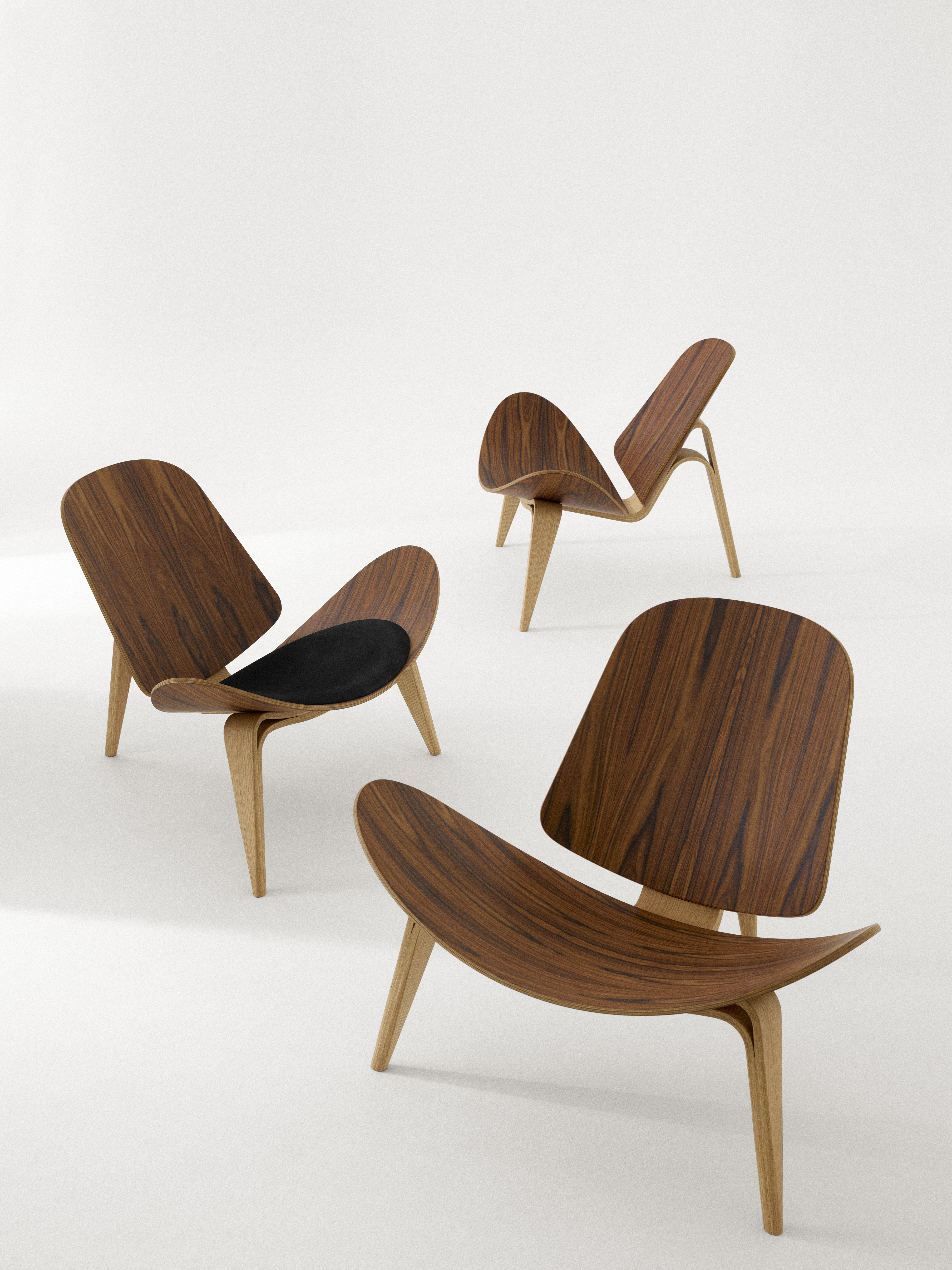 First presented on 20th September 1963 at the Cabinetmakers' Autumn Exhibition in Copenhagen, the renowned chair didn't resonate with the design audience of the era and it wasn't until 35 years later, when relaunched by Carl Hansen & Son, did it receive the admiration and esteem it now has. While this is testament to Wegner's forward-thinking approach to design, the chair has gone on to feature in homes and interiors across the world. Its distinctive, three-legged, triangular structure gives the chair increased stability while the curved frame and winged seat add drama and presence to its silhouette as its reclining form offers a superior comfort.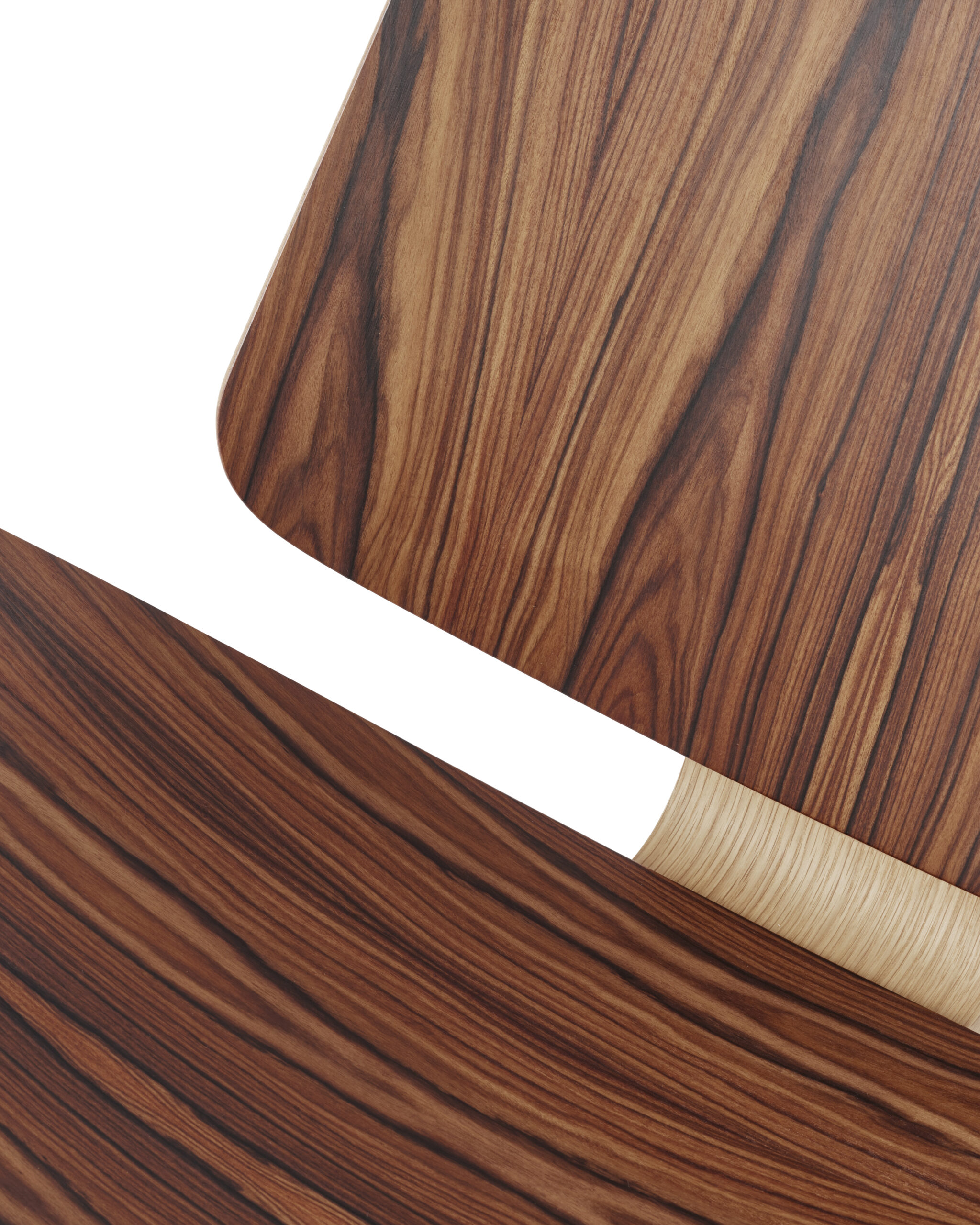 Originally formed from bent plywood, this FSC-certified rosewood and oak edition not only elevates the design even further but adds to its avant-garde appeal. "Both types of wood have clear references to the Danish Modern movement of the 1950s and 1960s where both the exotic and more homely woods were in vogue," comments Knud Erik Hansen, the CEO of Carl Hansen & Son. "Hans J. Wegner was an eminent designer, and the chair is testament to his visionary aesthetic which deserves to be marked with an outstanding anniversary edition. The dark and warm grain of the rosewood contrasts beautifully with the oak frame."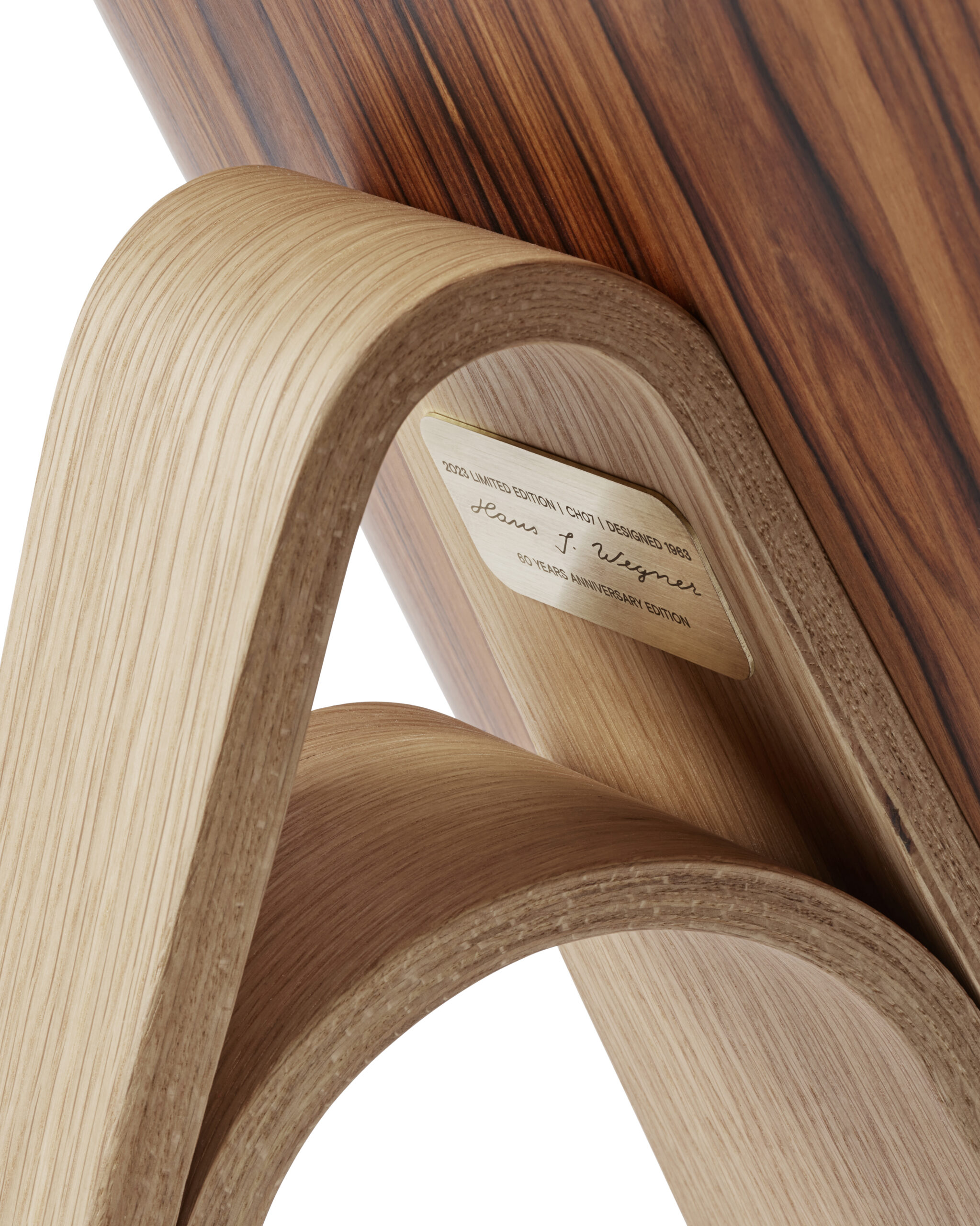 Completed with a brass plate engraved with Wegner's signature and the design year, this anniversary edition launched on 1st October and is only available to purchase until December 31st 2023. A true design classic reimagined in materials that spotlight its beauty from all angles. What's not to love?
Images courtesy of Carl Hansen & Son.