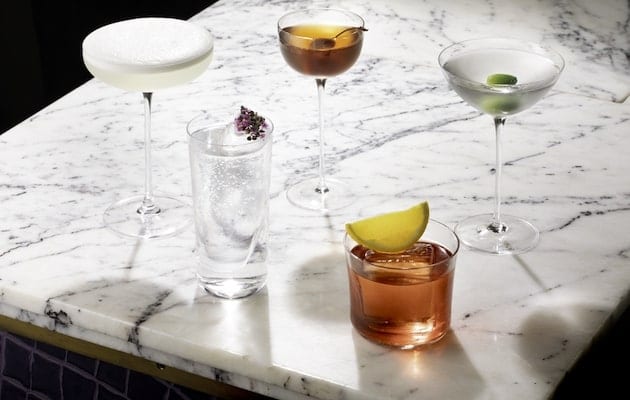 Nude Remy Savage collection|||
American playwright Tennessee Williams once reflected that, "When you look at a piece of delicately spun glass you think of two things: how beautiful it is and how easily it can be broken." Admittedly, both these thoughts crossed my mind as I toured the factory of award-winning Istanbulbased global design brand Nude. Located in Denizli, south-west Turkey, the factory hosts 90 master glassblowers and some 250 artisans creating contemporary glassware for modern living in a process that can only be described as a labour of love.
Design-led Nude was launched back in 2014 at Maison et Objet as a subsidiary of the Sisecam Group, one of the largest glass manufacturers in the world, and has since amassed a cult following. "These are not just products, these are works of design," affirms Emre Bozbeyli, Nude's design director.
The Islands collection
"Every piece is unique," he says, alluding to the fact that Nude's high-quality, lead-free, crystalline glass products are handmade by specialist craftsmen. "Machine-made glassware has its limits, man-made glassware does not."
Nude's seemingly limitless production capabilities have manifested in a varied selection of product typologies including tableware, decorative objects and lighting. "We always try to create our collections with both retail and Horeca [hotels, restaurants and cafes] in mind," explains Bozbeyli. "But the most important thing for us is that we base everything on our motto 'simple is beautiful'."
Big Top highball and whisky glasses designed by Youmeus Design
Perhaps no Nude product better encapsulates its functional fantastical approach than its best-selling range of glasses Stem Zero. The first collection was released in 2017 to critical acclaim, with a follow-up series, incorporating ground-breaking (not glass-breaking!) technology, in 2018.
"After unveiling Stem Zero, we soon started to think about what we wanted to achieve in the next iteration of the collection. As we aim to market Stem Zero at both our retail and Horeca distribution channels we recognised the need for strong and dishwasher-safe products," states Nude's product management team. "So, we started to develop a way to make our glasses stronger, more flexible and dishwasher safe."
Stem Zero collection incorporates 'Ion Shielding' technology
The result was 'Ion Shielding', a special surface modification technology based on an ion-exchange process. Stem Zero glasses are now two-times stronger, more flexible and are dishwasher safe for up to 2,000 cycles. Nude dubbed its lithe yet long-lasting pieces "beautifully strong".
Drawing on its design philosophy of "simple is beautiful" also helped Nude distil its authentic brand identity into both a product, as well as a collaborator, criteria checklist: simple, transparent, fearless, contemporary, sensuous and dynamic.
The Alchemy glass from Brad Ascalon's Hepburn Collection
Previous collaborators include Danish design studio Space Copenhagen, British-Israeli designer Ron Arad, American designer Brad Ascalon and Italian design duo Formafantasma. The commonality? A global remit and Nude's upcoming collaborative offering with Remy Savage, world-renowned mixologist and head bartender at London's award-winning bar Artesian, is no exception.
Nude's design team worked with Savage to create a collection consisting of six sleek pieces fit for use in bars the world over. Commenting on the decision to collaborate with Savage, Bozbeyli says: "We want to select designers from different cultural backgrounds so that, together, we create a new culture – a Nude culture." A beautifully global sentiment for today's somewhat broken world.
OnOffice go behind the scenes of glassware brand Nude who have recently collaborated with world-renowned mixologist, and bartender at London's award-winning bar Artesian, Remy Savage