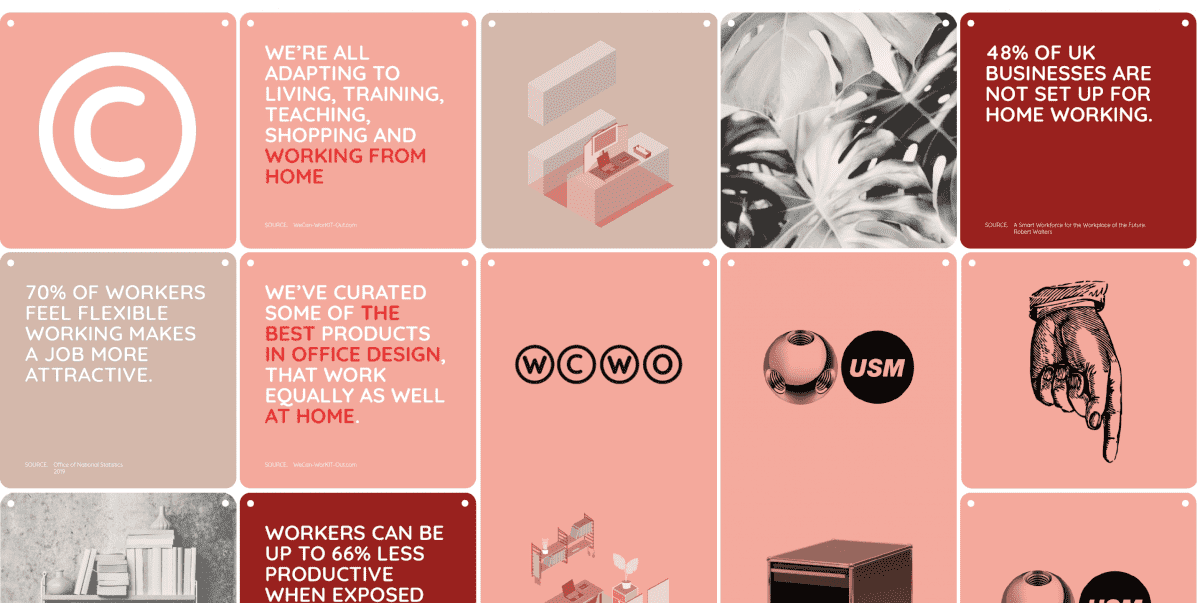 The London-based practice achieved Gold at the LONDON Design Awards 2020 as part of their 'Elevate Hope' campaign, set up by the DRIVENxDESIGN Awards Partners to help shine a spotlight onto emerging designers and projects
Conceived during this year's Covid-19 pandemic, BDG architecture + design's We Can WorKit Out (WCWO) website was established by a team of three designers from BDG architecture + design: Chief Creative Officer Colin Macgadie and Creative Directors Adam Childs and Jorge Mendez-Caceres. Together, the team has developed a unique response to the sudden and exponential growth in remote working that the majority of the working population are now facing as a result of the pandemic.
With continuing speculation in the workplace architecture and design arena surrounding the 'future of the office' and what it might entail, as well as what 'return to work protocols' will be and what the 'new normal' will look like, WCWO aims to offer a practical solution, addressing the key issue of how people are actually working right now.
"It's such a privilege to enable this process in what's been our hardest year of business", says Mark Bergin – Awards Chairman and Founder, Driven x Design. "Leveraging local market experts who know of the emergent designers and projects that will define the coming decade will help us accelerate to a better future."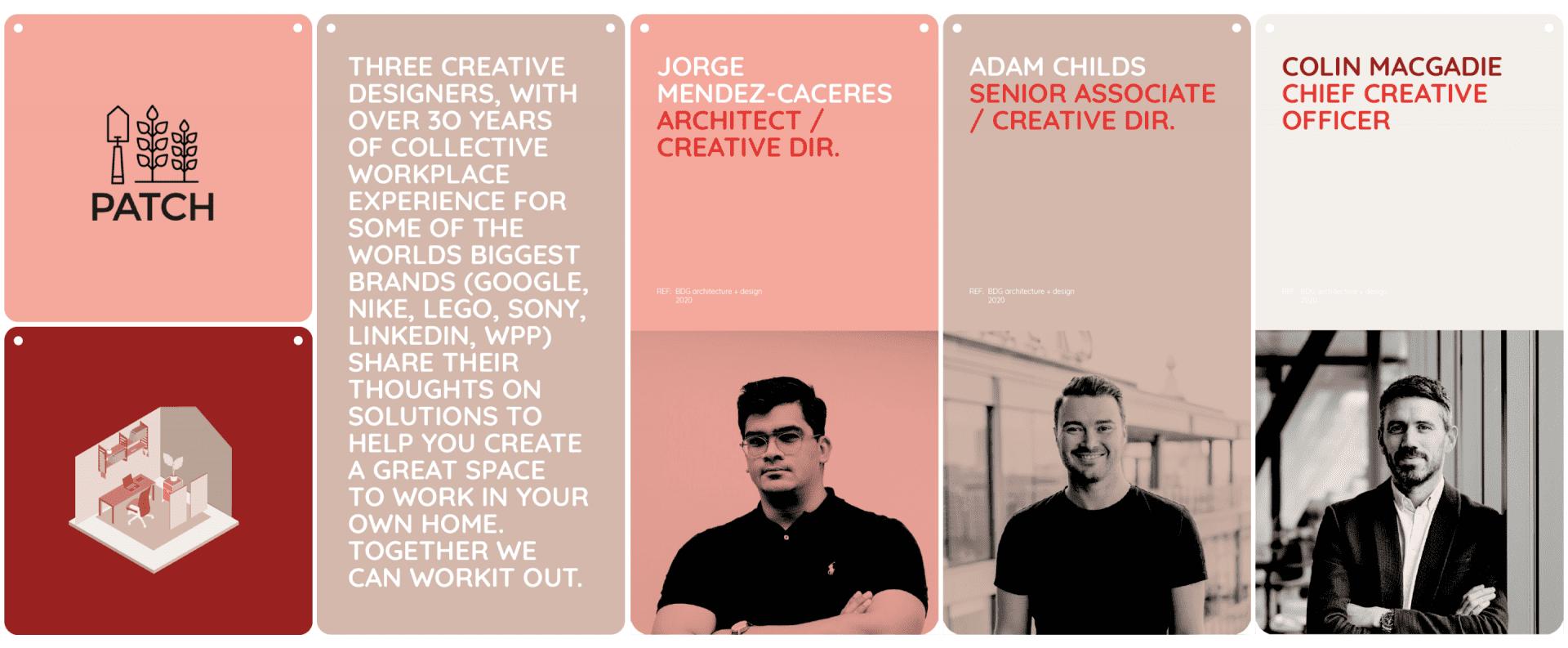 The easy to use resource helps individuals find various solutions that make homeworking easier, without compromising on ergonomics or style. Through offering practical options from the creative team at BDG, WCWO unlocks the potential of working from home, room by room, without the need for a dedicated space or making a home feel like an office. Highlighting a range of potential 'WorKits', each thoughtfully curated from a collection of products by some of the world's leading manufacturers, the concept helps to turn domestic spaces into effective workplaces.
"The excellence of design in London – and its emerging talent – is clearly spotlighted through this year's London Design Awards, and the Elevate Hope programme", comments William Knight – London Associate, Driven x Design. "The Driven x Design awards have always been about encouraging innovation and recognising great design is a consequence of collaboration. This is going to be more important than ever as we face extraordinary challenges. Hope, excellence and collaboration are extraordinary assets, and there is plenty to celebrate."
With a design philosophy that's rooted in the creation of a full range of inclusive and diverse spaces for the multitude of tasks performed by people in the day-to-day of modern work, the home has always been part of this dialogue for BDG architecture + design. However, undoubtedly the Covid-19 crisis has highlighted and accelerated the untapped potential of 'remote working', as its large-scale adoption means that moving forward, it will inevitably form a larger part of the conversation and We Can WorKitOut is a response to that.
For more information visit wecan-workit-out.com