The new product, Baux Acoustic Felt, is made using up-cycled fabric offcuts and low melt polyester fibre
Designed by award-winning design studio Form Us With Love, Baux Acoustic Felt is a new sustainable acoustic product consisting of 100% polyester-based offcuts which were sourced from the Swedish textile industry. 
"Baux Acoustic Felt has great absorptive qualities, is environmentally sustainable and aesthetically warm and appealing", says John Löfgren, Co-Founder of Form Us With Love and Co-Founder of Baux. "But as always when we set our eyes on new inventions, we're grounded in the belief that if we are going to make a product at all, it needs to be future proof."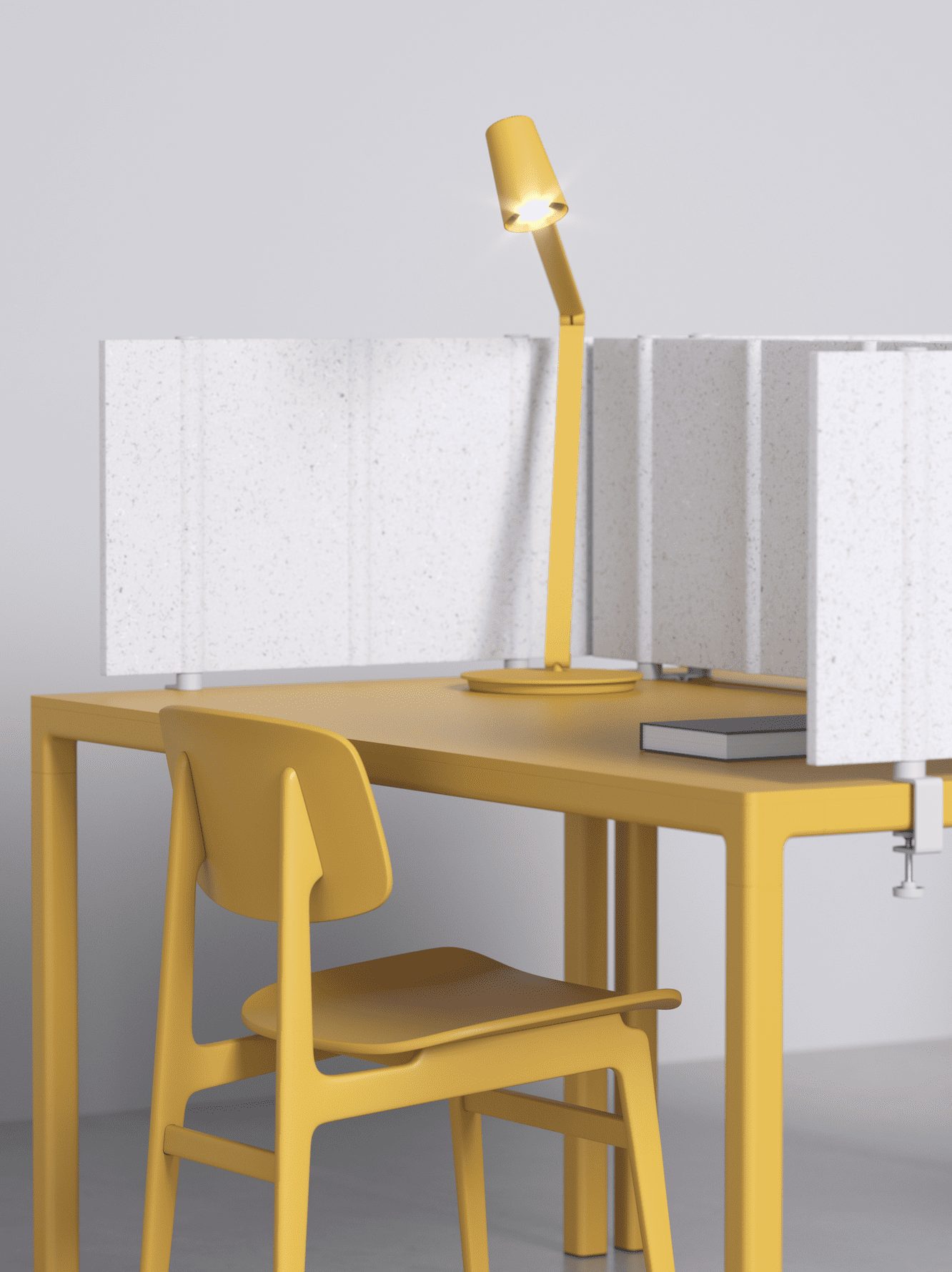 Baux made the acoustic felt using recycled textile offcuts from Swedish textile manufacturer Ludvig Svensson, with the aim to save resources and make use of waste from previously manufactured materials by re-applying it in a new context.
Created by combining 100% polyester-based threads with an energy efficient polyester fibre, all of the material sourcing was done in collaboration with The Loop Factory which specialises in creating new materials and products based on recycled and renewable raw materials.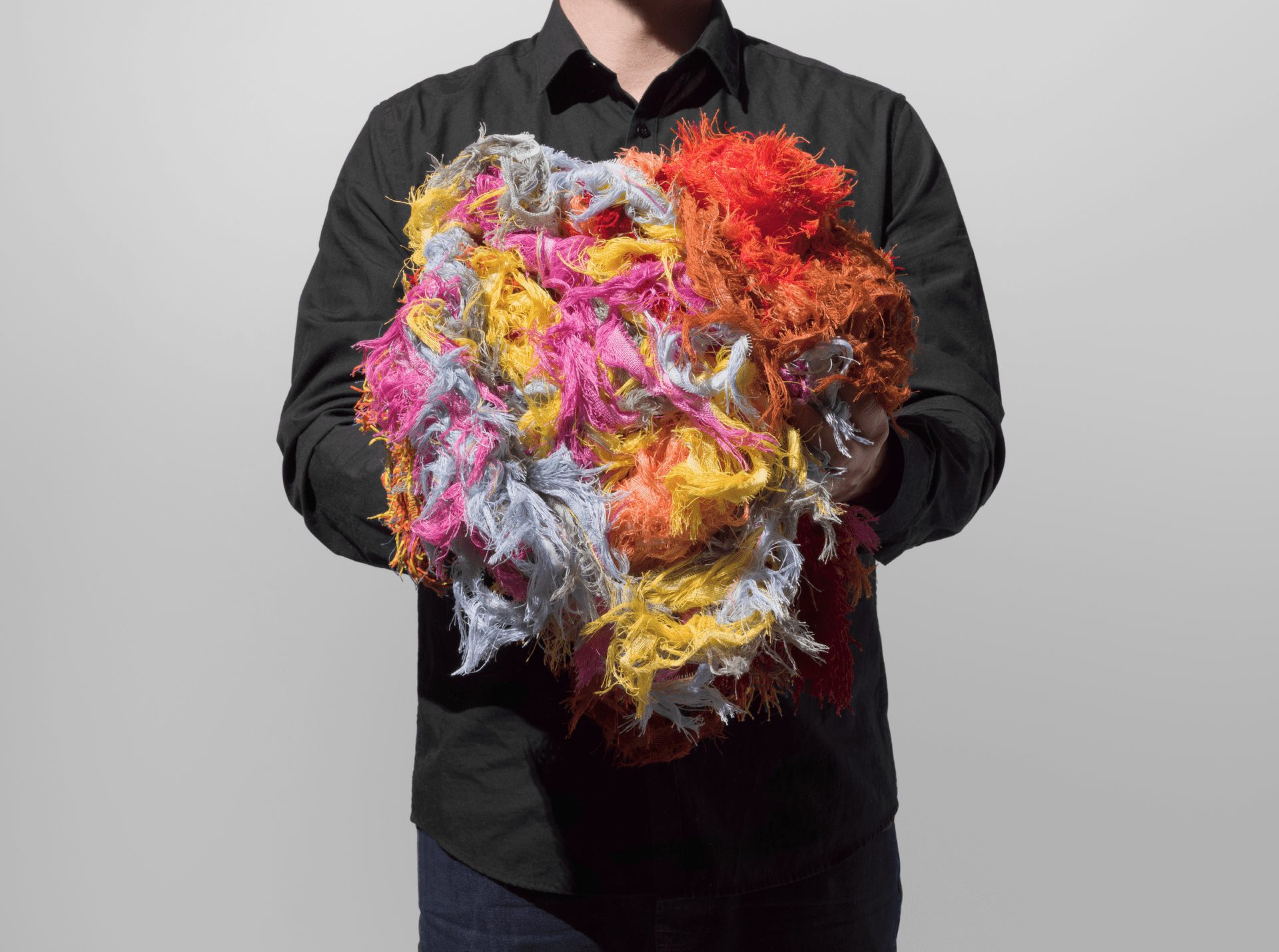 "It was hugely important for us that we produce Baux Acoustic Felt in a way that wouldn't generate any offcuts or excess material of our own", adds Fredrik Franzon, COO and Head of Product, Baux. "Our solution for Baux Acoustic Felt in which we carefully press – never glue – the textile into a single standardised sheet manages that. From this sheet, every panel in the Baux Acoustic Felt system is precisely cut and shaped."
To minimise unnecessary production and streamline the assembly process, Baux downsized their hardware kit to just four standardised and meticulously designed pieces. Made out of 100% recyclable metal and 100% recycled plastic, the pieces work for the entire Baux Acoustic Felt system.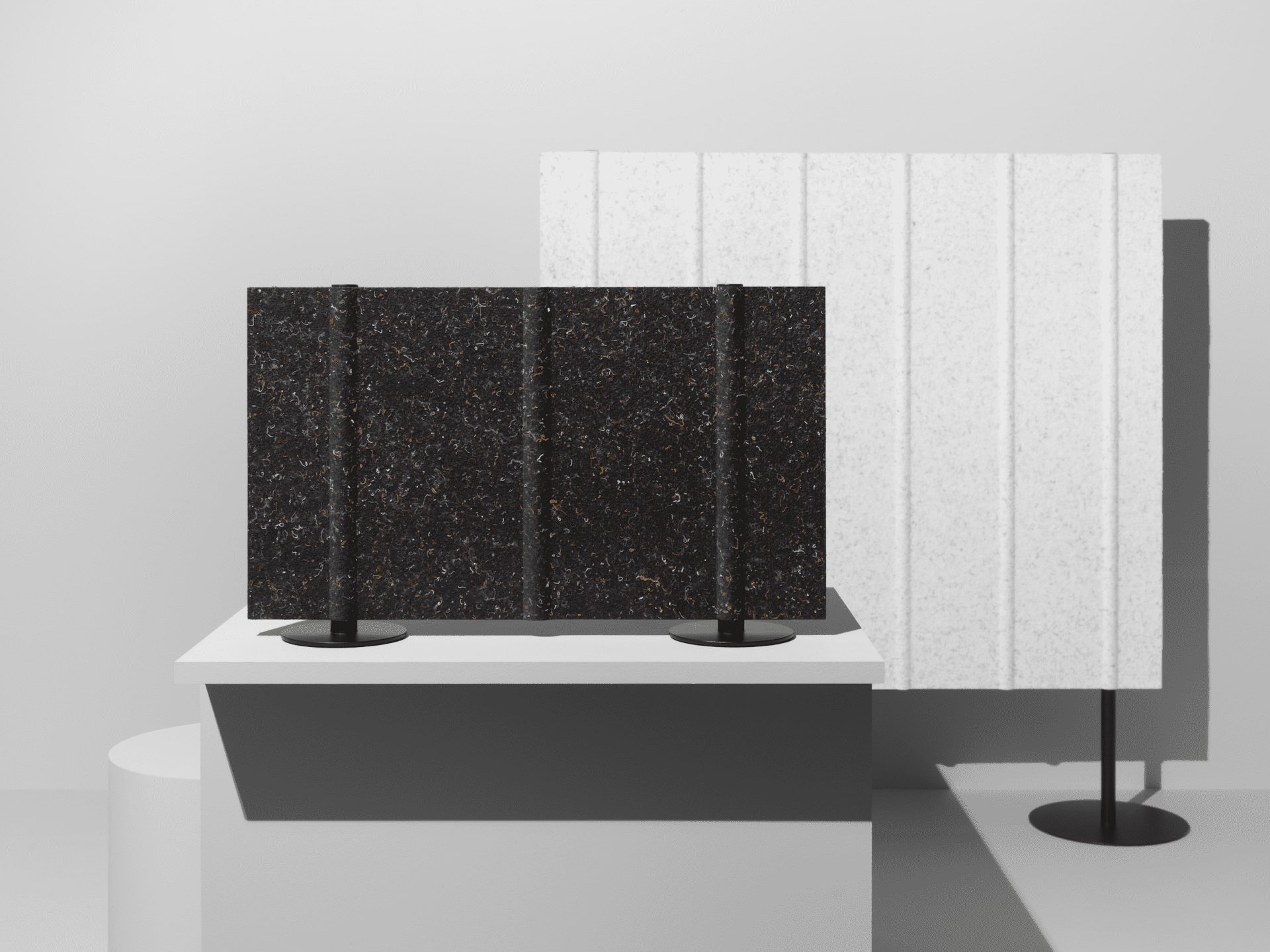 True to its up-cycled origins, the product is also naturally variegated in colour, scaling from white, grey and black. Each batch of thread is dyed locally following Swedish environmental legislation, and the chemicals used are approved by REACH for the protection of human health and the environment.
Complementing a variety of interiors, whether in a coworking space to block out sound or in a home office, the panels can be installed within seconds using minimal hardware pieces, allowing users to demount and store the product in a quick and compact fashion.
"The Baux Acoustic Felt range solves most issues that an office needs to address both today and tomorrow and pushes boundaries in terms of what's business-as-usual", says Lina Schleenvoigt, CEO, Baux.
"

And, just as with all Baux collections, when you invest in a Baux Felt system, you can be sure it's going to last. We're making it easy to update, replace and extend all the components so the system keeps up with your needs over a very long period of time."
Images courtesy of Baux