In his exhibition Imaginations x12, Alexander Lervik presented twelve items borne out of his love for art
While the relationship between art and design, and just how closely the two are interlinked, remains a convoluted topic of discussion, for Stockholm-based creative Alexander Lervik that line is becoming increasingly blurred.
In his exhibition Imaginations x12, as unveiled during Stockholm Design Week 2020, and supported by award-winning Swedish company Aritco Lift, the installation intentionally crossed the boundaries between the adjoining spheres of art and industrial design to stir our imagination and creativity.
The showcase builds on Lervik's works within photography, music and fashion, seeing him investigate similar novel ideas as previous collaborations with the likes of Martin Parr, Swedish pop sensation Eva Dahlgren and fashion label V Ave Shoe Repair, creating Europe's first ever 3D printed jewellery collection.
Housed within Sven-Harry's art museum for the duration of Stockholm Design Week, the showcase featured twelve delicate and intricate handmade pieces, such as the newly launched Terra chair and Nodum lamp, along with various interactive elements, including the red pebble-shaped Tactus lamps, transporting distinct sensory experiences throughout the exhibition.
The opening of Imaginations x12 also coincided with the launch of the PublicLift Access by Aritco, a state-of-the-art elevator featuring soft-touch buttons, lit handlebars and a video LED DesignWall, dreamt up by Lervik with the aim to prompt new design discussions.
Manufactured in Uppland, with the glass and seating produced in Småland, Aritco prides itself on their regional production processes, which allows the firm to be in close contact with local artisans like carpenters and glass blowers.
"My method often begins with a fantasy that has nothing to do with anything; I build an imaginary world. Then, out of that, come things that become realities", explained Lervik of his creative process, which is fuelled by imagination.
"I realised quite quickly that this is an industry that has been the same for decades, while everything I do, I try and turn upside down. I tell myself that I shall not do objects that people like now. I need to think ahead, and that's what keeps my passion burning."
Upon entering the elevator, a film depicts the gradual transformation of an elderly woman from uninspired to lively and vibrant. This is accompanied by an interactive element, the Tactus lamps, which, upon touching, gradually bring life and colour to the woman's face. For Lervik, the installation highlights the importance of connecting with socially isolated individuals; human touch can be a powerful tool in preventing loneliness and isolation-induced depression in the elderly.
"The glass lamps are shaped as rocks", says Lervik. "These rocks have the capacity of apprehending human touch and communicating with other rocks to express community and closeness. Perhaps you own a rock, and an older relative owns another one, so that they can sense when you touch your stone you are thinking of them."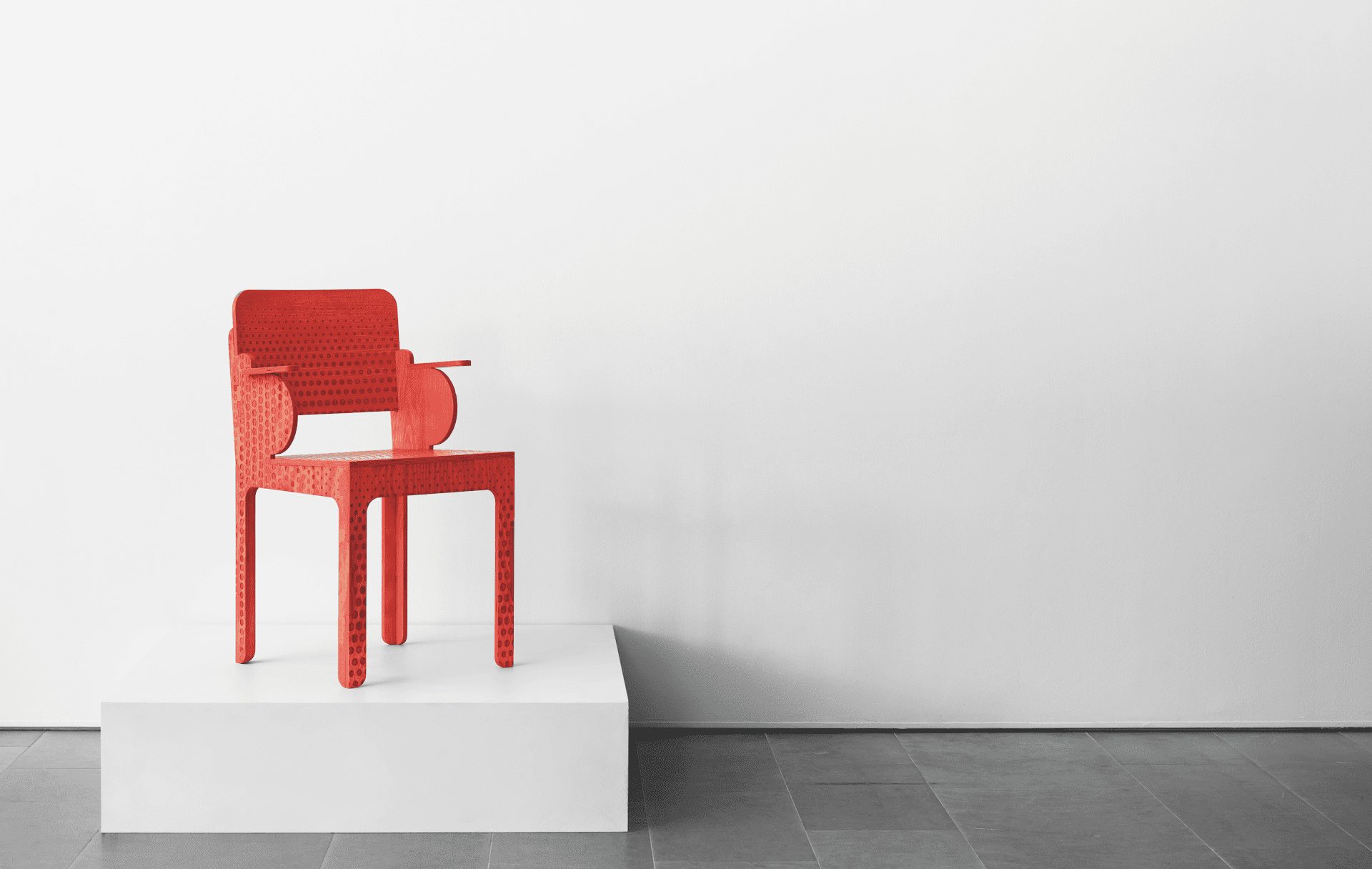 A further particularly impressive application of Lervik's future-focused mind is the pop art-inspired Terra chair, available in two different laser-engraved patterns, and launched in collaboration with Design House Stockholm.
Encouraging the industry to embrace digital technologies, while also assuming its responsibilities, the duo conceived a radically new e-commerce platform, bound to turn the industry on its head.
Their revolutionary and eco-friendly production system, which Lervik refers to as a type of "Spotify for designers", will allow customers to purchase their designs online, and then collect their finished products in the buyer's local hometown, removing the need for any unnecessary transport.
Originally, imagined by Lervik 10 years ago in a TEDx lecture titled Why not create a Spotify for design before and not after everything gets copied, the concept, much like locally produced food, will help facilitate the sustainable production of furniture.
"I try to convince the companies I work with to use eco-friendly approaches. I believe technology could help solve the climate crisis, which is why we're doing this. But we were also about to land in the same position as musicians and record labels at the end of the '90s, everybody downloading without paying," said Lervik of his idea. "So, I wanted to be proactive before it was too late. And now we are finally ready. . . If you think there's a possibility to change the world, you will."
Filled with brightly coloured art, the finest engineering and ground-breaking ideas that have the potential to move humanity to a brighter and more positive future, the tastefully appointed interiors of the exhibition inspired and captured the imagination of design devotees across the globe, while also being a direct reflection of Lervik's search for deeper meaning.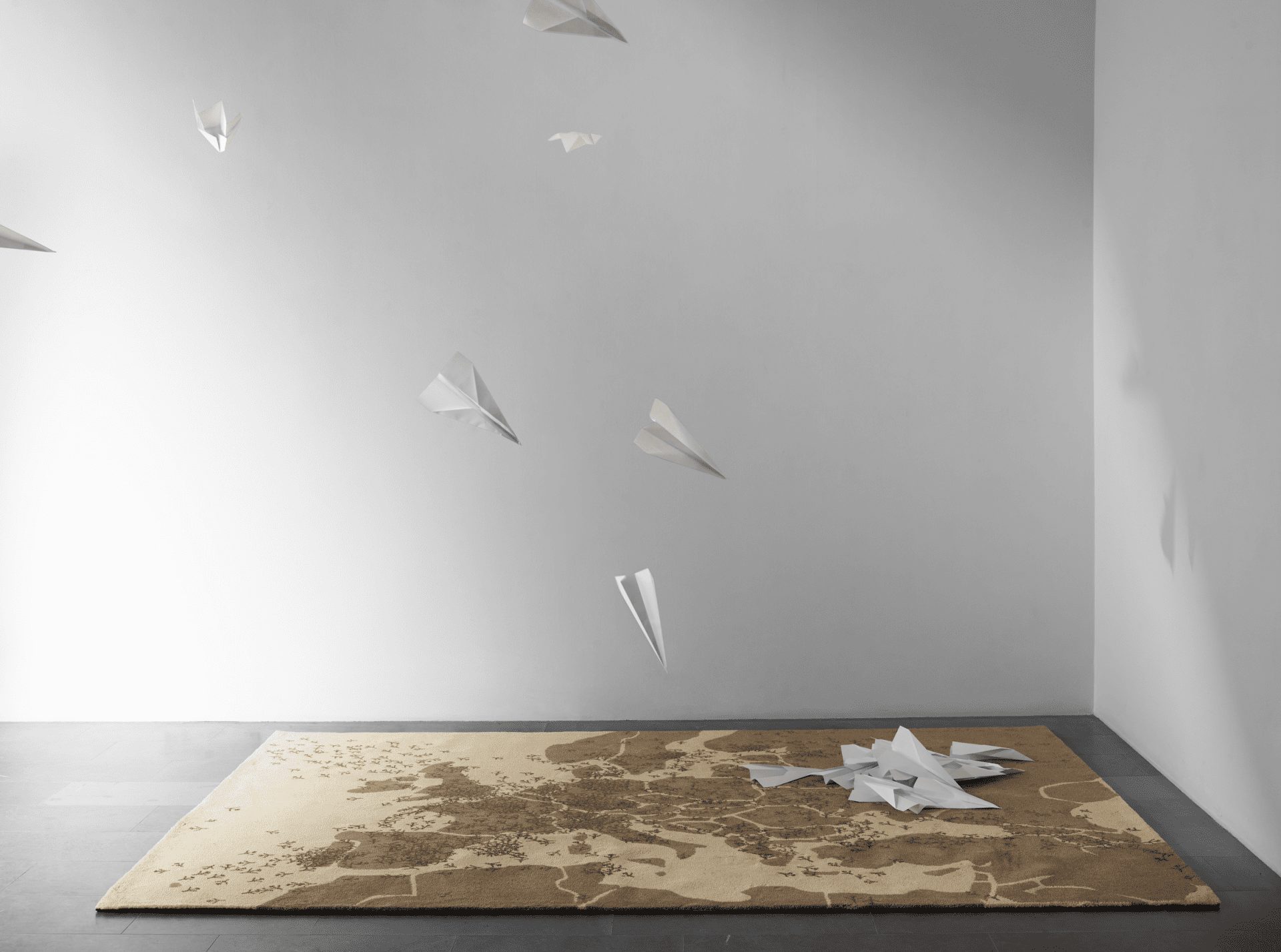 "Today, art is design, and design is art. These are still two completely different fields – design is for mass production, while art is for unique pieces", expressed Lervik. "But our fields are growing together, which is good because they will learn from each other. Art – the best art – has the ability to infect and engage us. It can spill over and lead to new, previously unimaginable ideas."
This article originally appeared in OnOffice's Spring 2020 edition, #TheColourIssue
Images courtesy of Aritco, Alexander Lervik and Sthlm PortraitFactory