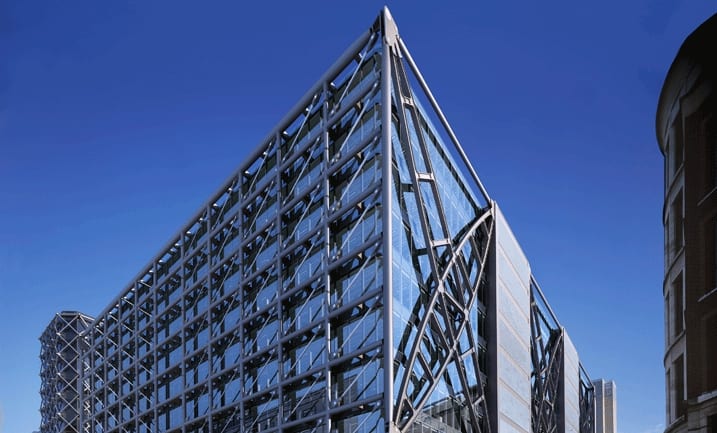 Cannon Place, London
World Architecture Day is just around the corner on 1 October, featuring a huge range of talks and discussions between leading industry figures, all taking place at Cannon Place, London. Here, we speak to the event's programme director Michael Hammond about what we can expect from its inaugural year.
Could you tell us a bit about World Architecture Day, what people can expect from the day's activities and what sets it apart?
We have two objectives with WAD, the first being to highlight good design. We're showcasing a number of projects that have won the WAN AWARDS, looking into what made them winners. All of the projects that reach the WAN judging table are good designs, but usually the winners have that little bit of magic that won the hearts and minds of the panel. Like introducing the human scale into elements of large healthcare projects, or an office design that motivates staff and increases performance. The second is to make connections, we're allowing architects to present their work to the people that count, prospective clients. We have a large contingent of the international development community present who will be able to see flash presentations of architects' latest projects.
What sets WAD apart will be its global reach, we're broadcasting live all day and encouraging the global architectural community to engage, to comment and ask the panel questions.
What particular highlights are you looking forward to?
Well we have an amazing line up of speakers, but one must be Róisín Heneghan of Heneghan Peng, who won the world's largest architectural competition with some 1500 entrants for the Grand Egyptian Museum. At the time, they were a small outfit in Dublin, they beat all the big guys, proving my personal belief that anybody can really do anything.
Why do you think now is a good time to launch WAD?
I think architecture needs a day of reflection. Most of the architects we know are tearing around the world, leading highly stressed lives and I think it's important every now and then to stop and look around, see what's being done, and it needed a focus to enable this to happen.
What do you think Britain has to offer on the world's architecture stage?
Well London has been in the world's spotlight this year, and it wouldn't be honest to deny this wasn't part of the decision to run WAD in 2012. But the event is being hosted in London and within two amazing but diverse examples of architecture. One, a brand new office complex and the second, a converted granary within the Kings' Cross development zone. These buildings will speak for themselves.
In the wake of the Venice Biennale, what topics do you think will be on everyone's lips?
Well we're really running a very different agenda to Venice. We're not so much about pure design, but more about tackling the challenges facing architecture, such as the UK's flawed construction process which often dumbs down architects' designs and can lead to the delivery of second rate buildings and how our healthcare system will cope with the aging population….
So, where and when is it all happening, and how can people get involved?
Full details are on www.worldarchitectureday2012.com
Readers of onoffice can get two for one tickets, just quote code: ICONWAD2012 when ordering.