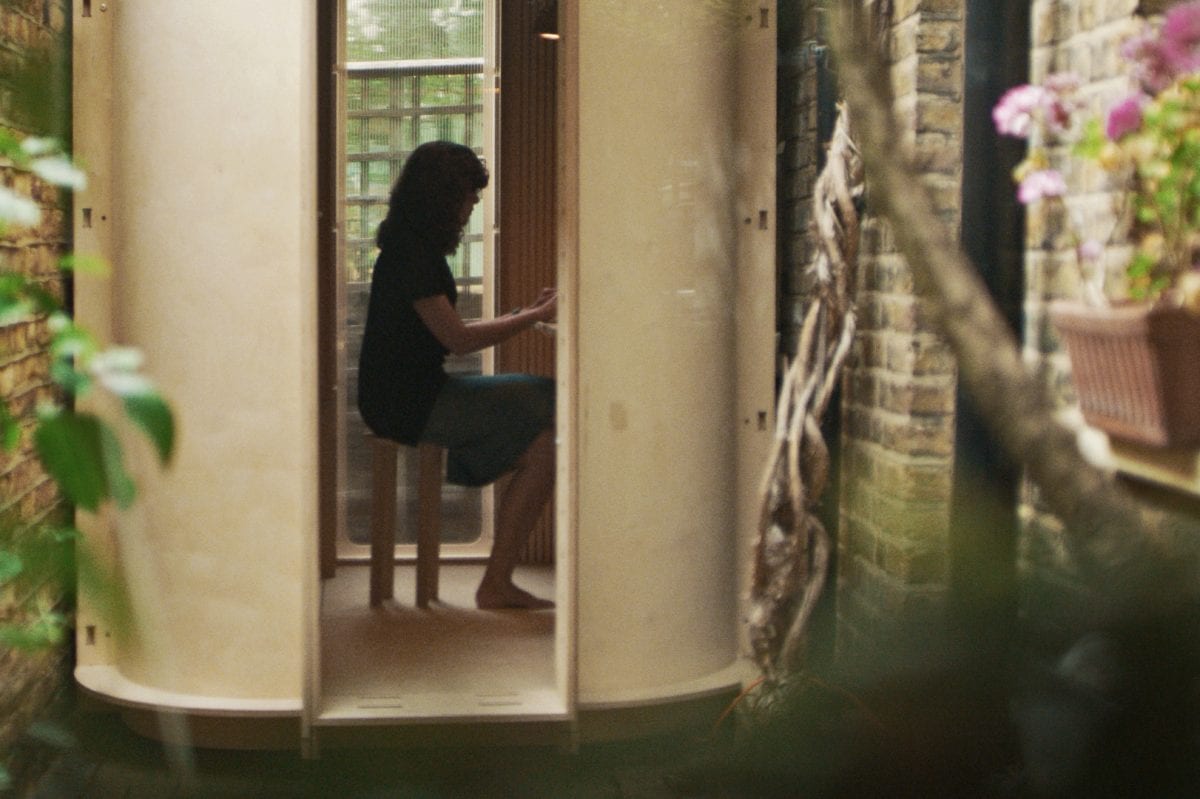 London-based practice Boano Prišmontas designed a modular prefabricated solution for working from home
As shifts to working from home are likely to remain long after coronavirus, architecture studio Boano Prišmontas has found an answer to the future way of working with 'My Room in the Garden', a prefab, low-cost solution to remote working.
Designed and manufactured in London, the modular design is easy to assemble and can be built in just one day for a garden of any size. Suitable for those working from home or whoever is in need of a pocket space that's tailored to their individual needs, the hideout is the perfect solution for small city gardens and for those in need of a separate home office.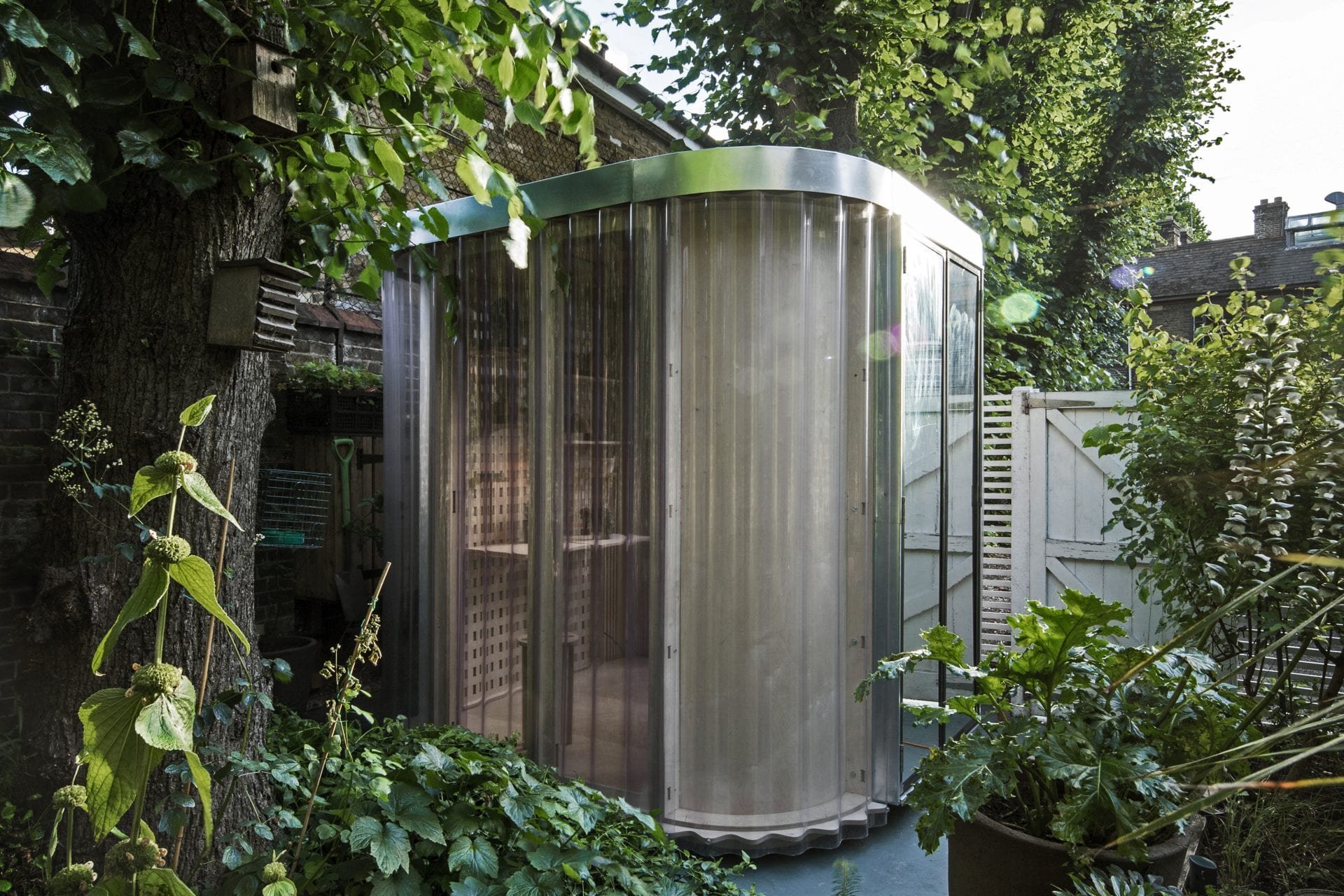 Boano Prišmontas has been researching remote work for several years, developing successful projects such as Minima Moralia (2016), a small pop-up studio for designers, sculptors, painters, musicians and other creatives, and more recently, The Arches Project (2019).
The latter of the two saw the team creating a digitally fabricated structural system that adopts dry-joint techniques to infill and make use of a wide range of abandoned pocket spaces, such as railway arches and multistorey car parks. Covid-19, however, has accelerated the need for a work-from-home solution and pushed the designers to come up with new solutions that combine workspace with domesticity.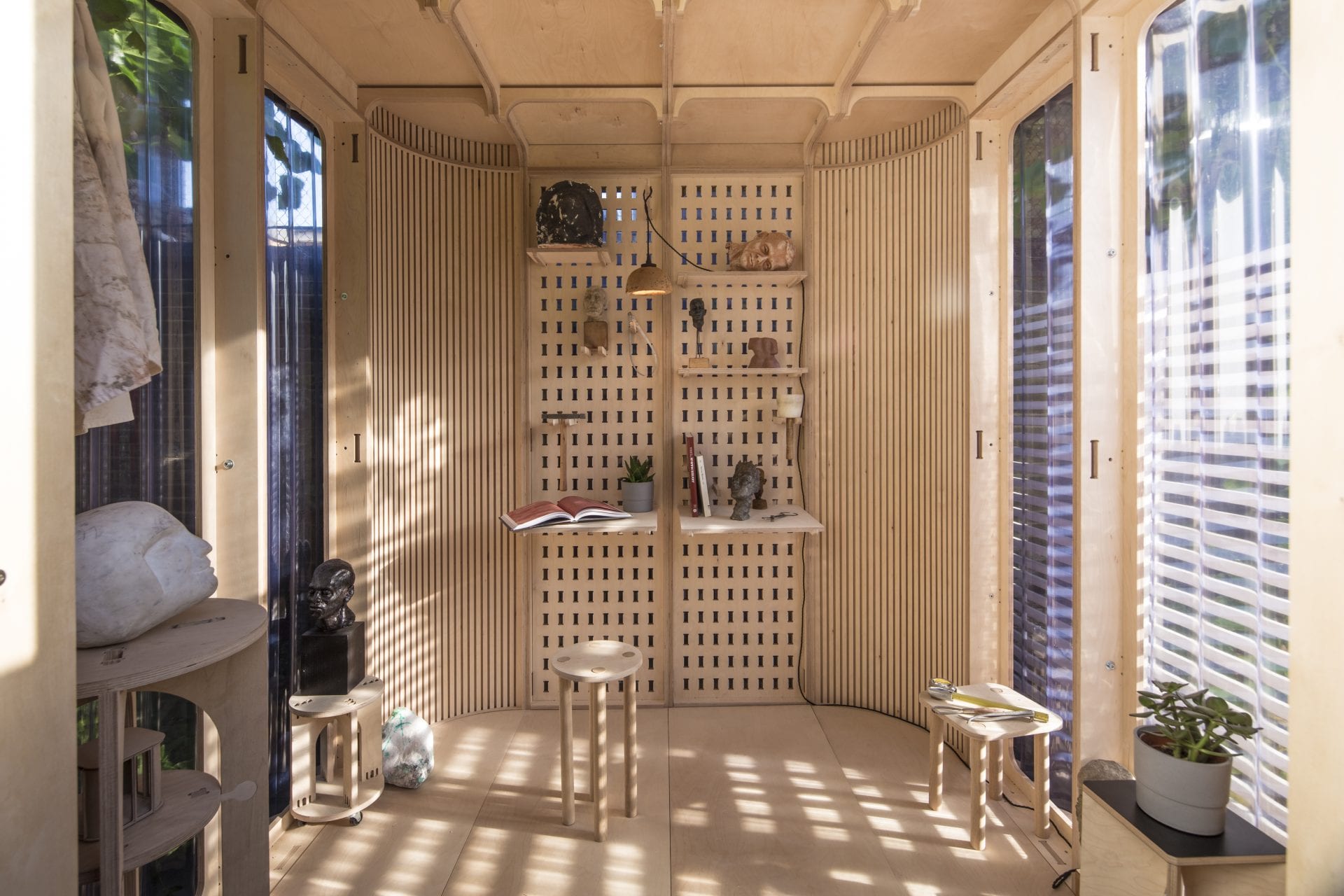 While lockdowns have ended in many countries around the world, a large number of people continue to work from home. Those that do, have had to find new ways to integrate work equipment within their current home setting on the one hand, while businesses have started questioning the value of renting office space on the other.
"We believe normality is no longer waiting for us; the pandemic brought radical changes that cannot be dismissed or ignored. The current live/work balance has been permanently disrupted and both the office and home design standards are now outdated and almost obsolete", said Boano Prišmontas.
The structure of Boano Prišmontas' home office is made of digitally fabricated birch plywood modules, which can be customised according to each space and a user's personal needs. Available in a range of different sizes, with the smallest starting at 1.8×2.4m, each home office pod can be expanded simply by adding more modules. These come at a fixed height of 2.5m – the maximum height available and one that doesn't require planning permission.
Meanwhile, the standard finish includes corrugated clear polycarbonate cladding, chosen to protect the interior from the elements and to allow natural light to flood the internal space. The wall modules can host different finishes, from mirror to plain or decorated wood, so users can create bespoke interiors, while a higher-spec version, also includes insulated wall, roof, floor panels as well as glass door and window options.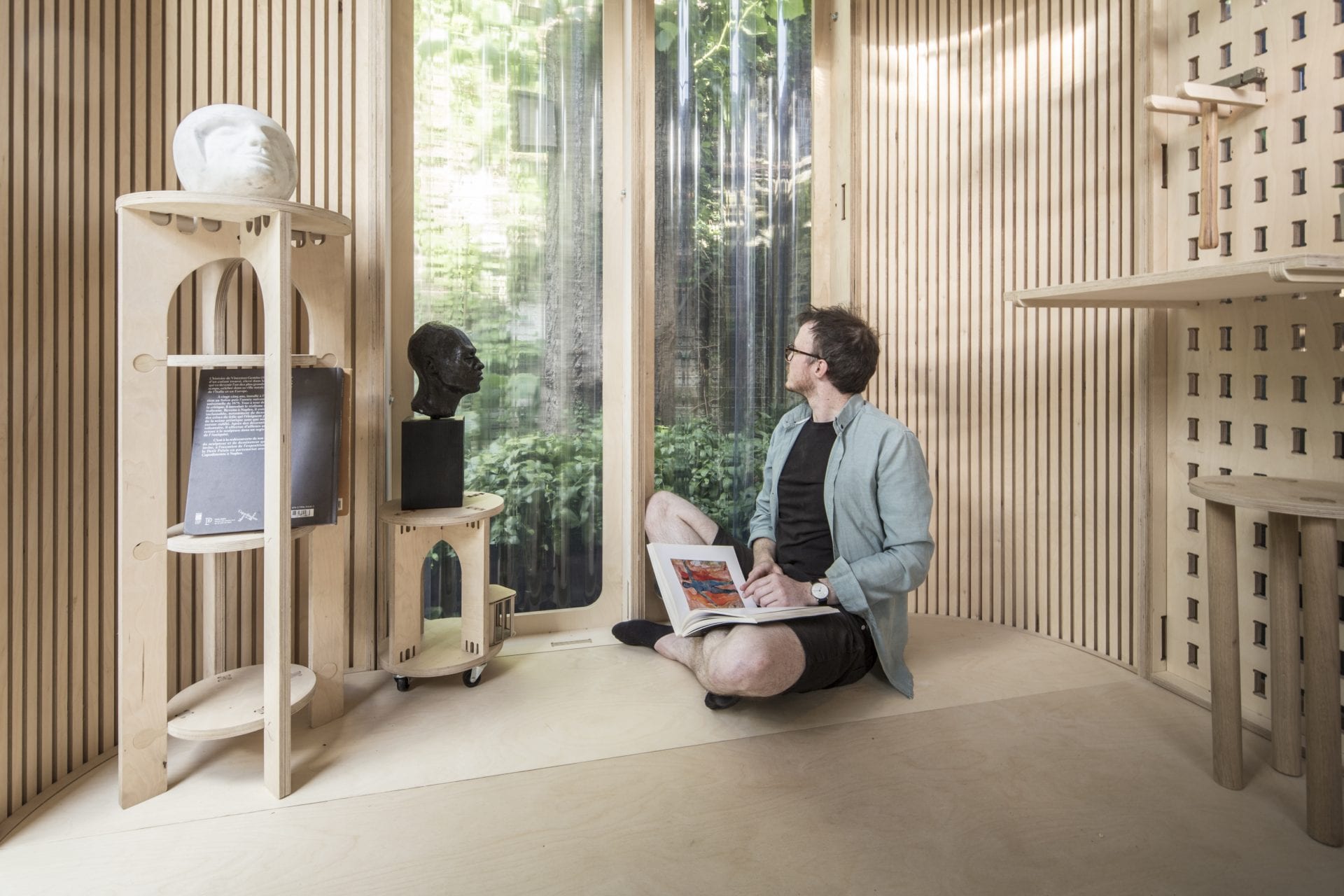 As desks and laptop stands have populated our living rooms in recent months, many London homes – whose space standards have been squeezed to the minimum – are struggling. Believing employees shouldn't have to sacrifice nor compromise on their domestic environments any further, the practice suggests that the solution is not found inside our homes, but rather, outside.
"Like many other design businesses, we suffered the uncertainty brought on by the Covid-19 pandemic" comment Boano Prišmontas. "Instead of giving up working and waiting for the pandemic to pass, we invested time into prototyping and manufacturing this project in our workshop during the lockdown. We are very sad to see many practices deeply suffering from the effects of the pandemic, however, we advocate our fellow designers to blur the boundaries of their profession and dare to envision the future they want."
For more information visit boanoprismontas.com
Photographs courtesy of Boano Prišmontas